Europe is home to some truly astounding places which you could visit. Berlin is certainly one of the best and somewhere that you must see at least once in your life. Found in Germany, this lively city is a cosmopolitan mixture of modern life and ancient history. It is also a great place to grab a cold beer and some bratwurst!! If you have never been to Berlin before, here are the ten most amazing things to do there.
10 – Wander Around Tiergarten Park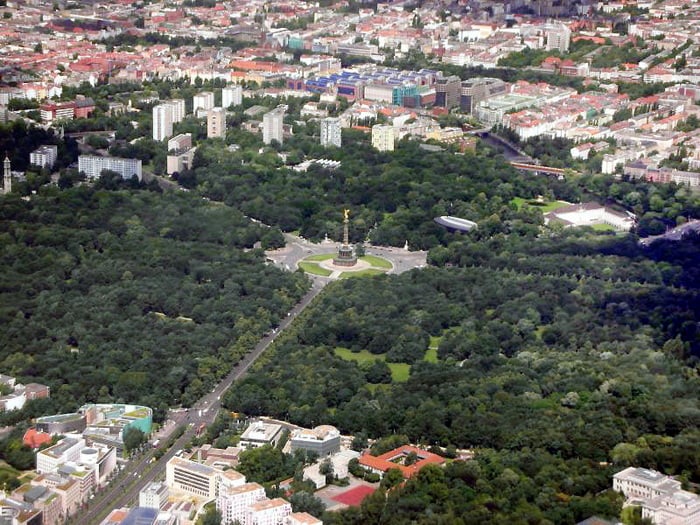 Berlin is a lovely place to enjoy nature and one city in Europe that never feels too dirty or closed in. As well as the Botanical Gardens to explore, Tiergarten Park is also must-see. This park stretches for more than 500 acres and is easy to get to in the heart of Berlin. As well as relaxing walks, you can rent a boat to row on the lake, enjoy a picnic or even head over to the nearby Zoo.
09 – Check Out The Nightlife
One of the most amazing things to do in Berlin is checking out the cities wild nightlife. This is a city which has long been known for its many clubs and bars – along with the interesting mixture of people who frequent them. It is fair to say that this a city which has some of the best clubs on the planet and which offer a superb selection of music to entertain you with. Berghain is one of the cities most famous nightlife institutions and certainly eye-opening for all the right reasons if you get in. If you like to party all day, then Yaam Beach has banana beer and live DJs to keep you going.
08 – Base Flying From 125 Metres Up!
If you love to do daring things while away, why not try base flying? This is available from Berlin's Park Inn Hotel and one for the adrenaline junkies among us. The hotel is close to Alexanderplatz and allows people to head up to the roof for some crazy fun. Base flying is a variant of bungee jumping and sees you strapped safely into a special piece of kit which mimics flying. As you head down 125 metres, you will get a true feeling of freefall to enjoy. For added fun, you can do this at night if you like!
07 – Checkpoint Charlie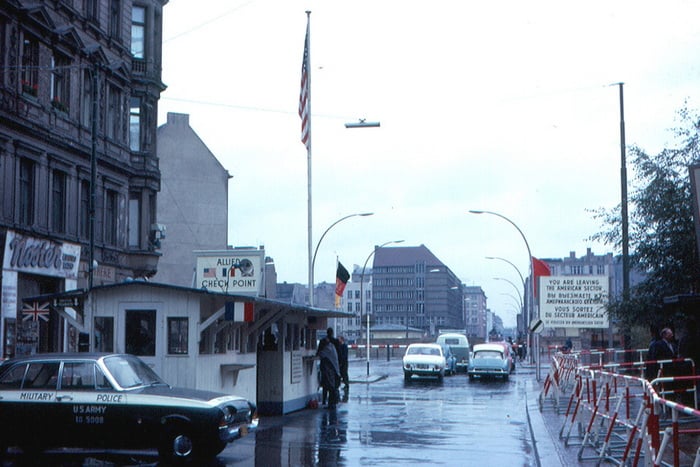 Berlin is a modern city but one that also pays homage to its past. Checkpoint Charlie is a great example of this. It is a Cold War era attraction and used to be a famous official crossing point between East/West Berlin in this period of time. It is now a tourist site instead and great for getting some cool pics to take back home. Although it had once gotten a little rundown, it has been refreshed in recent years so it looks just like it did in the Cold War.
06 – Take In The Holocaust Memorial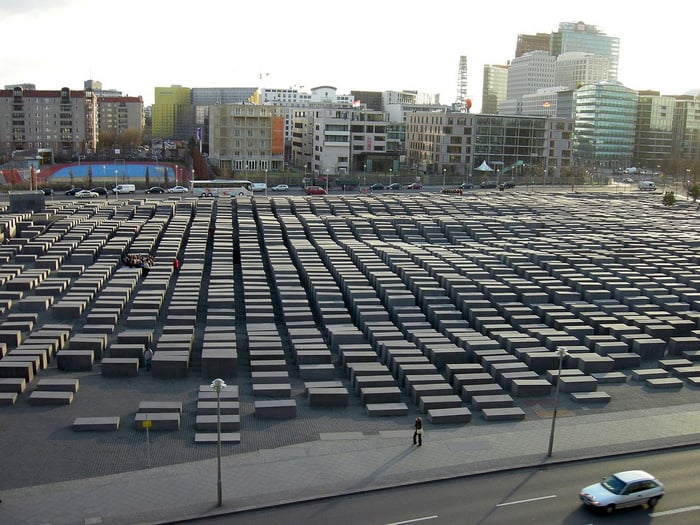 While you will be in Berlin to have fun, sometimes it is worth taking in more serious attractions which make you think. The Holocaust Memorial is a great example of this and something to visit when in the city. It is a memorial to the Jews who were murdered by the genocidal Nazi regime in World War II. This attraction is an open space structure which leaves you free to wander about as you like. If you want even more WWII history, then the location of Hitler's Underground Bunker is just around the corner – although it is now covered over by a car park!
05 – Try a Walking Tour – For Free!
Berlin is a wonderful place with many fantastic places to go and areas to see. This can make it all a bit hard to know where to head or where to start if you have never been before. To get a good start on exploring Berlin, why not join a walking tour? There are many of these around the city and see locals give expert knowledge on hidden parts of the city to discover. The best thing is that you only pay what you think the tour was worth at the end – if it was rubbish, you pay nothing. As there are lots of these tours now, it is not only easy to find one but easy to find memorable ones which are great fun.
04 – Enjoy The Berlin Dome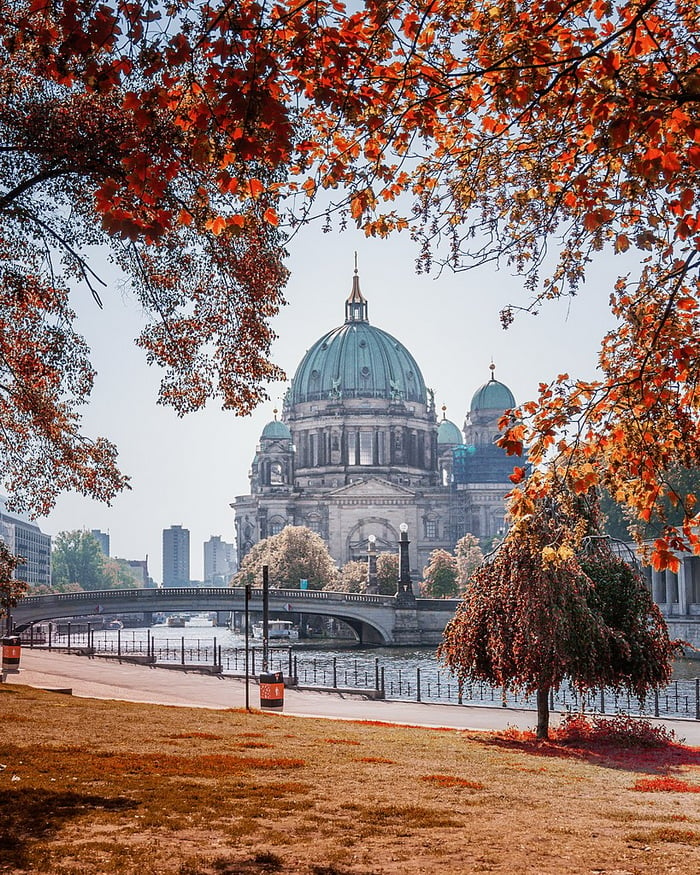 This is also known as Berlin Cathedral which gives you a better idea on what is available to see here. Designed in a neo-renaissance style, it was first built in 1905 and has attracted many visitors since. It is just such an awesome building to look at with its renaissance style touches and architecture – and that is only from the outside. Inside is just as spectacular and you can easily spend many happy hours looking at the cathedrals many artifacts and stained-glass windows. You can even head up to the top of the cathedral for a panoramic view of the whole city!
03 – Visit The Reichstag
Just like the Houses of Parliament in London, the seat of political power in Berlin is worth visiting. Known as The Reichstag, this glass-domed structure is where Germany is still ruled from to this day. Even better, entry is totally free! This means you can see all it has to offer, without having to spend any money. If you do not mind splashing out, you can also book a private tour of the building. This sees your own guide walk around with you and give the backstory on its history. Even if you do not really do politics, the sheer grandeur and spectacle this structure offers is worth a look.
02 – Visit Museum Island
This fascinating museum complex is found smack bang in the middle of the Spree River in Berlin. It is also a UNESCO World Heritage Site. If you will be in Berlin for a while, you can easily spend a few days wandering around this island. It is actually a bunch of different museums brought together in the same place for people to enjoy. There is the Pergamon Museum which has treasures like the Ishtar Gate and Market Gate of Miletus inside. Fabulous sculptures and Byzantine art can be seen at the Bode Museum while the Neues Museum is full of ancient Egyptian artifacts. If you love your culture, this island is a great spot to spend time.
01 – The Brandenburg Gate
If there is one thing that you absolutely must see in Berlin it is the majestic Brandenburg Gate. This is a massive landmark in Berlin and one that is known around the globe. It is simply a must to call here and get some photos of it to take back with you. The Gate itself is neo-classical in design and huge in scope. First erected in the 18th Century, it has stood through all that the world has seen since. Of course, in the Cold War, it also served as a barrier between the East and West of Berlin. With impressive pillars and iconic statues on top, this monument is also lit up at night to awesome effect.
When you look at the amount of cool things to do in this city, it is no wonder Berlin has such a huge global reputation. The awesome thing is that the above only scratches the surface of what you can do here! If you are heading to Berlin anytime soon, make sure that at least a few of the above are on your to-do list.