Being in a band can be tough! We all think it is a breeze with the copious amounts of sex, drugs and drink and no doubt this can help in some ways. There is also the whole other side to it that people don't consider though – things like constant touring, being stuck with the same people for months at a time and simply not liking some of the people you happen to be in a band with! Although the popular myth is of childhood friends coming together to form a tight knit group of musical brothers, it sometimes is just not like that!
Naturally, the built up tension can result in some amazing feuds within bands. We look at the ten craziest here:
10 – The Rolling Stones
Starting our list off are the infamous 'Glimmer Twins', Mick and Keith. The band they are in need no introduction and are simply one of the best and most successful rock bands of all time. This would lead you to believe all is love between the pair but that was not always the case. For much of their career, the pair seemed to enjoy a Love/Hate relationship that would surface in semi-regular feuds. The latest was Keith claiming Mick has a small member in his autobiography which Jagger was not happy about. He demanded (and got!) a full apology and retraction before agreeing to share a stage with Keith again. This followed the infamous spat between the pair when Jagger accepted an honour from the Queen which did not go down well with the still rebellious Richards.
09 – Paul Simon and Art Garfunkel
This duo were at one time a highly rated and respected part of the 1960's and 1970's folk rock scene. Despite this, they always had a somewhat fractious bond and never seemed far from breaking up. It has to be said that much of this seems to come from Paul Simon's side – his ego seems to have driven quite the wedge between the two over the years. It all came to a head when recording their last album, Bridge Over Troubled Water. The album should have had 12 tracks, but neither could agree on what song it should be. After many arguments and with no resolution in sight, they simply released it with 11 tracks instead! This lead to a split and much ill-feeling between the pair. This was not helped when a proposed comeback album the pair recorded was scuppered by Paul Simon removing all of Art Garfunkel' vocals off it, without telling him!
08 – The Everly Brothers
Don and Phil Everly were huge names in the 1960's thanks to hits like 'Cryin' in the Rain' and 'Walk Right Back'. This success did not stop relations between the two brothers from souring over the years though. It actually highlights one of the most important rules when forming a band – don't do it with a sibling! The boiling tension between the par culminated in guitar playing Phil smashing his guitar down without warning the middle of a 1973 show and storming off-stage. Finishing the song, vocalist Phil merely announced at the end that the Everly Brothers were finished.
07 – Pink Floyd
Well to be more exact – Roger Waters and Dave Gilmour! In keeping with the intellectual nature of the band itself though this was done in the law courts rather than via a fistfight! Although they were one of the most influential rock bands ever, towards the end of the 1980's it seemed their popularity was waning. Bassist Roger Waters saw the writing on the wall and opted to leave the band. The feud began when, upon leaving, he informed the others that he was taking the Pink Floyd name with him and they could no longer use it. Cue much heated debate between band leader Gilmour and Waters that saw them go to court. Interestingly, the court found in Gilmour's favour.
06 – John Lennon v Paul McCartney
You may think that for such a high-profile feud, this would be higher on our list. The fact it isn't is that in comparison to others it wasn't as explosive. It is still one worth including though! Founding members of the most famous band ever in The Beatles, these two were the creative hub of the group. Their relationship wasn't always easy though thanks to their very different personalities. Where McCartney was affable and easy going, Lennon was sharp and edgy. After McCartney took over the managerial reigns when Brian Epstein died, this all came to the fore. Lennon grew tired of McCartney's apparent incompetence in the role and accused him of leading the band around in circles before they split in 1970. Following the split, Lennon could not resist digs at his old bandmate such as the song 'How Do You Sleep?' which took aim at McCartney.
05 – Axl Rose v Everybody
What can you say about the man that is Axl Rose?! The polite description is that he is a bit difficult to deal with! This has been found out by pretty much anyone he had dealings with, but especially his Guns n Roses bandmates over the years. His most famous spat was with ex-guitarist Slash who he famously trashed in a 2009 interview. Referring to the axe man as a 'cancer', this didn't go down well with Slash as his mother had recently died of the disease! Widely reported as one of the most difficult people in music to work with, he seems to have a knack for feuding with anyone he comes across.
04 – Ray Davies v Dave Davies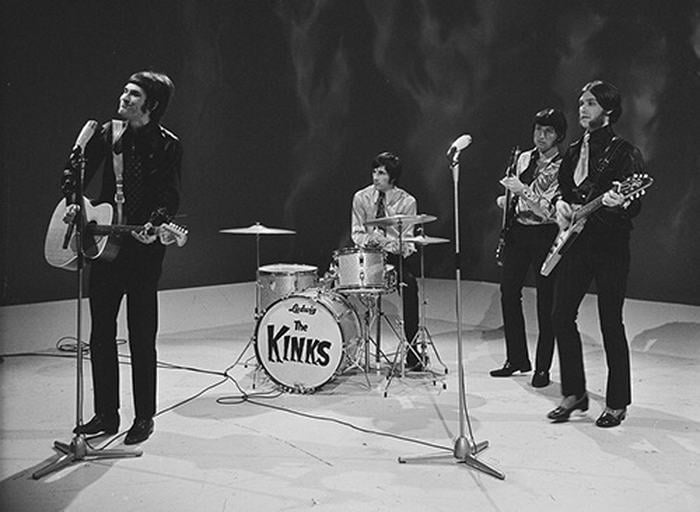 These feuding brothers are more proof that family and music don't mix! It is strange they formed a band in the first place to be honest as they have never got along since childhood apparently. These battling brothers were the blueprint for the Gallagher brother's years later, such was their rivalry. They would physically fight pretty much anywhere – on stage, in the studio, in cars, the list is endless! Despite this, they managed to continue performing until 1996 until a legendary 50th party for Dave. At the party, a seemingly desperate for attention Ray jumped on the table the cake was on, declared he was the better brother and then stamped on the cake itself. Not surprisingly, they haven't seen much of each other since!
03 – Shaun Ryder v Paul Ryder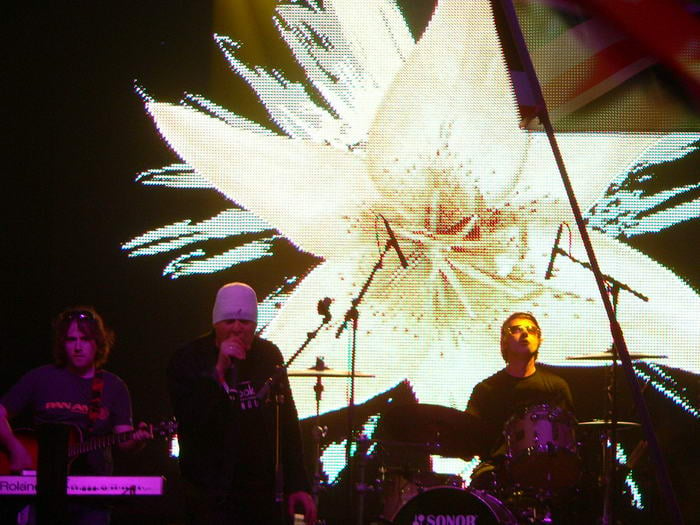 This might not be the famous band on our list but the feud between these two brothers was an ongoing occurrence when they were together. Members of iconic Manchester band 'The Happy Mondays', they were famed for their hard living and hard partying lifestyles. This mainly involved taking enough drugs to fell a horse – anything was smoked or snorted, from heroin to crack and crystal meth. Not surprisingly, this and normal sibling rivalry led to many fierce fights between the pair. Very often weapons were used, and other members of the band soon learned to stay well out of the way when it was happening.
02 – Varg Vikernes v Euronymous
This is again another band that is perhaps not the most famous but the feud that erupted with them was deadly. Both were members of the black metal band Mayhem who were based in Norway. The basis of the feud lay in the suicide of original singer 'Dead'. Euronymous wanted to make a necklace out of the deceased singers skull and blow up a nearby church also. Vikernes disagreed with both options and also feared that his bandmate was plotting to kill him too. Deciding to get in first, Vikernes went to the home of Euronymous and stabbed him to death. Now, that's a feud!
01 – Liam Gallagher v Noel Gallagher
If we are talking about band feuds that make big noise and big news, then these warring brothers must be top! Founding members of mega successful rock band Oasis, they have seemingly always had a strained relationship from growing up in Manchester. Perhaps being trapped in a band together 24/7 for months at a time was not a great idea then?! Even at their peak, they had numerous verbal and physical altercations. It all finally took its toll in 2009 when, before a gig, a violent argument ended in Liam smashing up Noels guitar and Noel quitting the band. Unsurprisingly, time has not mended any differences between the pair. They are still at odds to this day and it seems they will always find another argument waiting around the corner!
The history of music is littered with bands that have fallen out and broken up. In most cases, it seems that the energy that makes a band special is that what actually tears it apart. The above feuds show just what happens when this energy is not focused in the right way. It also shows why you should never get into a band with your brother!