Football is arguably the most popular sport worldwide. Billions of fans love watching their favourite team each week and experiencing the highs and lows of how they do. A key part to this of course is the players. While most are model professionals who follow the rules and act as expected, some prefer to take a more dramatic route through the game. In truth, this is an essential component of the sport as it would be rather dull if all players were the same and there were no people getting up to mischief!
We take a look at ten of the craziest footballers ever to have graced the game:
10 – Vinnie Jones
Now a respected Hollywood actor, Jones was originally one of the most feared players in the English league due to his irrational and violent behavior. A central midfield enforcer, he would make the most of his limited technical skill to forge a long career in the game. Most notable as part of the Wimbledon team of the 1980's, he was certainly one player who defined crazy.
Who can forget the way he led the noise and abuse shouted out to opposition players in the tunnel prior to the 1988 FA Cup Final? Threats of ripping off their heads and spitting down their necks did the trick as unfancied Wimbledon won the game. As well as this, numerous incidents and red cards mark him out as one of the most unhinged players to have played in world football.
09 – Alberto 'Jimmy' Fontana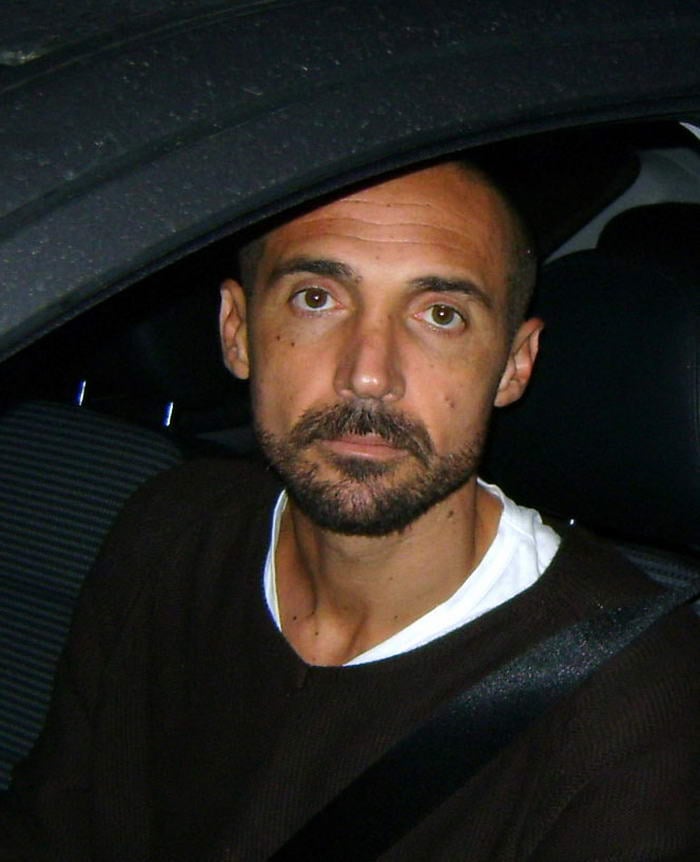 To prove that Goalkeepers can be just as crazy as outfield players we have this guy! It seems that he is quite the loose cannon as his celebrations show when his side Novara gained promotion to Serie A. After taking off his shorts for some reason that is not clear, he ran into a sign and kissed every member of the media he could catch. Unfortunately, he was then banned for three and a half years for being involved in a match-fixing scandal which shows that it was not just on the pitch he indulged in crazy behavior!
08 – Antonio Cassano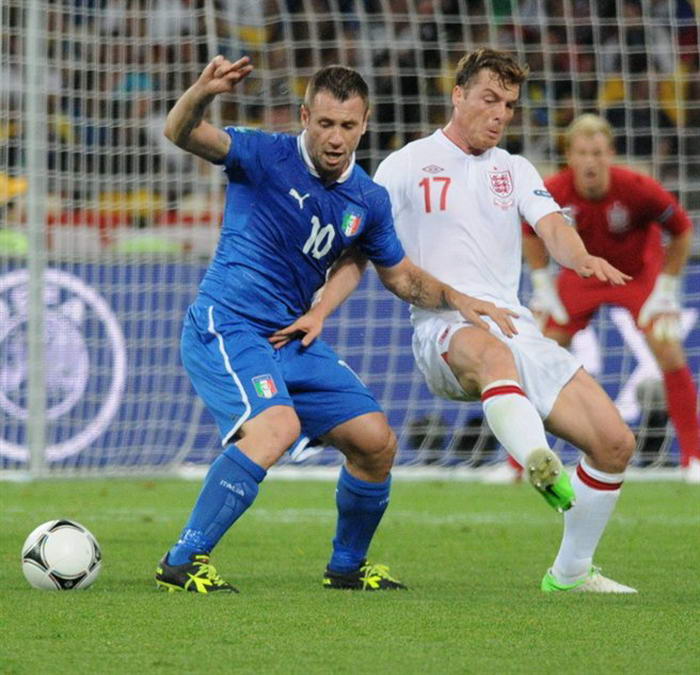 The tale of this player is rather sad as, like Mario Balotelli, his crazy antics have seen him not quite achieve what his undoubted skill should have. A brilliant attacking player, he had the pace and eye for goal that made him unplayable at times. However, the way he carried on also made him unpickable!
So unpredictable was he that former manager Fabio Capello even coined the phrase 'Cassanata' to describe his outbursts. There are myriad examples of his poor behavior such as dressing room brawls with team-mates, doing impressions of managers behind their backs and take his whole kit off during a game when not happy. As this shows, he is pretty much a coach's worst nightmare!
07 – Roy Keane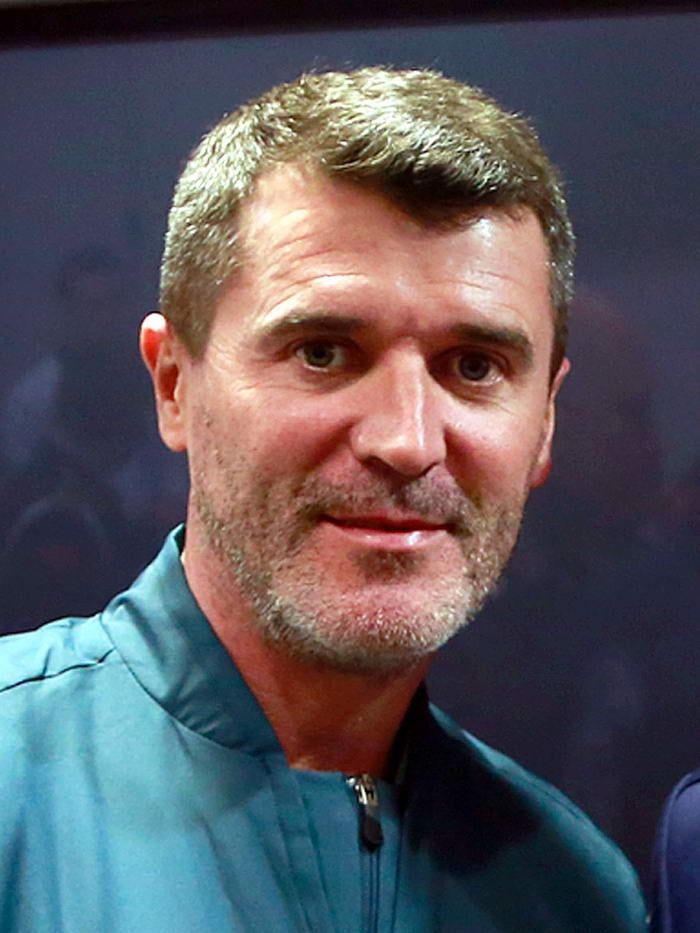 It says a lot about the names on this list that Keane is only seventh! Because when it comes to sheer insanity, red-mist coming down and general sociopathic tendencies, this player was off the hook. Known for his intense and sullen personality, his intimidating presence in the Manchester United midfield saw them experience great success.
In terms of bad behavior, like all the others there are lots of stories to choose from. One of the best remembered is a massive bust-up with manager Mick McCarthy when on international duty at a World Cup. Keane, angry at being questioned publicly by the manager, unleashed a furious barrage of abuse in front of stunned staff and then walked out of the World Cup altogether. Another classic is the way he waited almost a full year to take revenge on the player that had injured him.
06 – Gennaro Gattuso
If you acquire a nick-name like 'The Pitbull' then you can be pretty sure it's not because of your highly-developed social skills. This was the case with Gattuso who was one of the fiercest competitors the game has seen. A true midfield great for club and country, his tackling and leadership made him stand-out amongst fellow players.
Gattuso was most famous as part of the highly-successful AC Milan team he played in. He was also known for losing his head and getting involved in lots of fights and arguments. Top of his crazy behavior is the on-field scrap with opposition coach Joe Jordan which saw Jordan being apparently head-butted by a furious Gattuso. He has since moved into management and remains as ferocious as ever!
05 – El-Hadj Diouf
When they signed him, Liverpool thought that African striker Diouf was a great deal. Full of pace and skill, it was hoped he would provide the attacking impetus they lacked at the time. Unfortunately, although he was a fine player, things didn't work out as planned for club or player.
Diouf never really settled in Liverpool and didn't get on with any of his fellow players or coach. Rumours of training ground bust-ups and arrogance were rife and the fans soon decided they didn't like him either. It seems this played into his hands somewhat as Diouf appeared a character who enjoyed adversity and a fight. Top of his crazy behavior was the way he spat at a group of hard-core Celtic fans when playing against them in the 2003 UEFA Cup. Safe to say he won't be visiting Glasgow anytime soon!
04 – Joey Barton
If you ever want a really good read then check out this player's autobiography. In it you will see how his tough upbringing led to the way his life unfolded. When your father's main influence is to show you how to fight then it is not hard to see why he is slightly unhinged! It is a shame because he is a fine footballer. Hard in the tackle and with a great engine, he really makes the central midfield area his own.
But why has he made it onto our list? Where to start! How about getting sent off against Manchester City for elbowing Carlos Tevez and then managing to get involved with three other players on his way off the pitch? Off the field, his fiery temper and refusal to stay quiet has seen him involved in myriad arguments with managers and players. Who can forget him slamming England players for releasing books about a World Cup that was not successful, mere weeks before being called in to the England squad with the same players?!
There is a real dark side to this player to as his prison spell for assault on a night-out in Liverpool show. This was not the only time he would face prison either and this shows just what an all-round insane guy he is.
03 – Mario Balotelli
If there is one modern player that is totally bonkers, then it is this guy! Famously once celebrating a goal by revealing a shirt with the message "Why Always Me?" on, it seems the answer is because you're always up to something! As with all the players here, he has lots of talent but in Super Mario's case it seems he will never quite live up that amazing potential. The main reason for this is that he never settles in one place for long to integrate into a team fully.
Tales of his many exploits off the field are legendary and sum up why he's so mental. He once went to have a look round a prison because he was bored and wanted to see what it was like. There was the time he set off some fireworks in his bathroom to see what would happen and the way he used to drive around Manchester with thousands in cash on his front passenger seat. If you add in his continual arguments and fights with coaches and team-mates then you can see why he is here.
02 – Diego Maradona
In much the same way as Paul Gascoigne at number one, this guy was a genius on the pitch but a bit crazy off it! A super-star player for Argentina and clubs such as Barcelona and Napoli, his mesmerising dribbling skills and superb flair made him a real legend of the game. Still revered in Napoli, he took them to success in the Italian league almost single-handed and did the same in the 1986 World Cup in Mexico.
His crazy behavior reached its zenith around the time of the 1994 World Cup in America. Having already been banned for testing positive for Cocaine in 1991, he was still using it in 1994 and when caught was booted out of the competition. He was also famous for his wild temper as seen when he once tried to shoot and then run over reported in Argentina who were outside his home.
01 – Paul Gascoigne
An absolute legend in England is this player known as Gazza by millions of his fans. A genius with the ball at his feet, he had all the attributes for a top footballer. Blessed with great balance, passing and dribbling ability he also had superb strength too. This made him one of the world's best players at his peak especially after the 1990 World Cup in Italy when he starred for his country.
Known as a livewire and practical joker in the dressing room, his moves to Lazio in Italy and Rangers in Scotland gave him ample chance to indulge his wild behavior. Whether it was inciting a near riot by making inappropriate gestures to Celtic fans in a derby game, burping into a microphone when being interviewed on live TV or crashing team buses at the training ground, he always managed to be in some sort of bother! After finishing the game, it transpired he suffered with depression and alcohol issues which maybe explains some of his more out there antics.
Football is a game of drama and big personalities and the above players certainly hit the mark where that is concerned. Most were also blessed with great skill so it would see that having a dark side to your personality often comes with genius. With new players coming into the game all the time, it seems reasonable to think that others will come to take their place on the list soon!