The 2018 FIFA World Cup will be a perfect time to visit Russia. At the moment, full details about the tournament have yet to be released but it's certainly worth making plans to explore the country and support your national team during an exciting summer in Russia. Travel around the Russia, be part of the most exhilarating sporting event in the world, and experience the interesting cities and sights in the surrounding area. And while you're at it why not place a friendly bet on the team and players that you think will score first over at safest betting sites.
Knowing the teams, understanding their tactics, and keeping up with the player's form was vital. You see, understanding football goes beyond just cheering when your favorite team scores a goal. It's about the passion, strategy, and sometimes, understanding the beauty of the game through the lens of sports betting.
No matter where you end up, here are ten tips to consider before you head out 2018 FIFA World Cup.
10 – Don't use roaming
It is extremely cheap to buy a data sim card for a month in Russia. The Internet in Russia is very fast and with some providers like Megafon you can even have 4G in a metro!
09 – Weather will be mild
You may associate the Russian climate with it's famously harsh winters but the weather during the World Cup period is typically fairly warm, with average temperatures in the mid-20s (centigrade).
08 – Bring a voltage adapter
Electricity throughout the country is 220 volt/50hz with a European standard two-pin plug, so you will need to take a converter.
Russia 2018 World Cup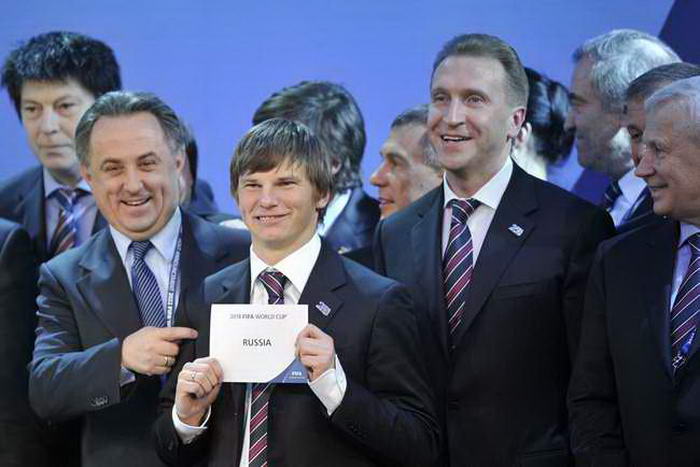 07 – Currency exchange
The currency is the rouble. A US Dollar is worth roughly 60 roubles and a UK Pound about 90. It is not advised to use Traveler's Checks in Russia.
06 – You will need a Visa
While Russian government promises a simplified visa regime during the Russia world cup, nothing has been confirmed yet. You might want to learn about Russian visa policy and the ways to get to Russia without a visa for 72 hours may be.
05 – Look cheaper ways to get to Russia
During the Football World Cup, the ticket prices will be very high and that is almost certain. However, there are some alternative ways to get to Russia for FIFA World Cup 2018. If you have a little more time, I'd definitely consider taking the train between cities.
04 – Keep track of the time
Time zones vary across the country, with GMT+2 in Kaliningrad, GMT+3 in Moscow, GMT+4 in St Petersburg and GMT+5 in Yekaterinburg.
03 – Learn Russian alphabet
Russians use Cyrillic, so the letters are slightly different. Many cities (even Moscow) often don't have signs in both alphabets, so it might be channelling for you to get around.
02 – Book your accommodation in advance
I must warn you, that accommodation during the world cup will be extremely expensive and it makes sense to book it as early as possible. For an unforgettable trip to Russia in 2018, inquire about our FIFA World Cup 2018 Travel Packages today.
01 – Buying tickets for FIFA World Cup in Russia
Ticket prices are starting from $105 and finishing with $1100 for the finals depending on the category, from the 1st to the 4th. Prices depend on the status of the match and the quality of the seats.
And even as we gear up for the next big tournament, remember that these tips are timeless. They hold true for any football tournament. So, keep them handy, continue to learn and grow as a football enthusiast, and most importantly, enjoy the beautiful game!