American football is a truly global sport with millions of fans spread around the world. Naturally, its major market is in North America but other places such as Europe are also picking up on NFL in a big way now. When you see what this exciting sport involves, you can see why so many people love to watch it. From the beauty of a perfect pass from the Quarterback to the thrill of seeing players catch the ball for a touchdown, it is a game with lots to offer fans.
Of course, there is also something else which people love about this sport too – the bone-crunching tackles and aggressive action that goes on. This has seen many tough players turn out for NFL teams over the years who have left an indelible mark on the sport. But who are the ten most intimidating NFL players ever?
10 – Jack Tatum
One of the meanest and filthiest players from back in the day was Jack Tatum. When your nickname is 'The Assassin', you can bet it is not because of your sunny disposition when playing! Tatum played during the 1970's, mainly for the Oakland Raiders in his 10 year pro career – although he did complete one final season with the Houston Oilers. Playing as a free safety, he really was a terrifying sight for opposition players to face. His biggest weapon was how hard he hit in tackles and how hard he was to avoid when he had you in his sights. A total beast of a player, much of what he did would probably not be allowed in the modern game!
09 – Dashon Goldson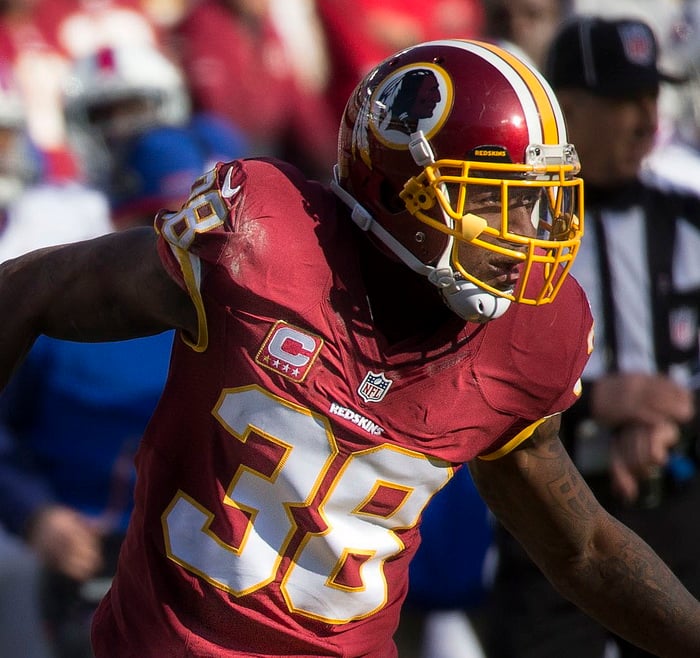 One player from more modern times in the NFL who gained a reputation for dirty, aggressive play was free safety Dashon Goldson. This was actually a shame as he had a lot of talent and would have probably enjoyed a much better career if could have stayed within the rules. The issue Goldson had for all the teams he played for was a penchant for illegal head or neck hits. From 2012 to 2015 for example, he was fined or suspended for this infraction 5 times. Roaming around teams including the Buccaneers, the Redskins and the Falcons after initially starting out well for the 49ers, he is now out of football altogether.
08 – Richie Incognito
If ever there was one player in NFL history that had the wrong surname, it is this guy! Incognito simply cannot stay out of trouble or out of sight. His aggressive tendencies and violent actions just do not allow him to keep a low profile. Still playing currently for the Raiders at offensive guard, he originally started out at St Louis in 2005. During his career, he has picked up a poor reputation for overly nasty play and cheap shots on other players. It was not just on the field where he displayed very poor behavior either. He was cited by the NFL as being the ringleader of a two-year bullying campaign against teammate Jonathan Martin which forced him out of the Dolphins.
07 – James Harrison
As with some others on this list, linebacker Harrison was not only aggressive when playing but also successful. He started his career in 2002 with the Steelers and played until his final season with the Patriots in 2017. His is best known for a second stint with the Steelers from 2004 until 2012 though where he won 2 Super Bowls. As well as standing out for his effective style of play, everyone in the NFL knew how scary Harrison was to play against too. A poll of NFL players in 2012 saw him get two thirds of the votes for the most dangerous opponent in the league which shows how feared he was. His main tactic for much of his career were brain jarring helmet to helmet hits which modern NFL does not allow. In his later years, he put this to one side but still hit hard and often when playing.
06 – Hines Ward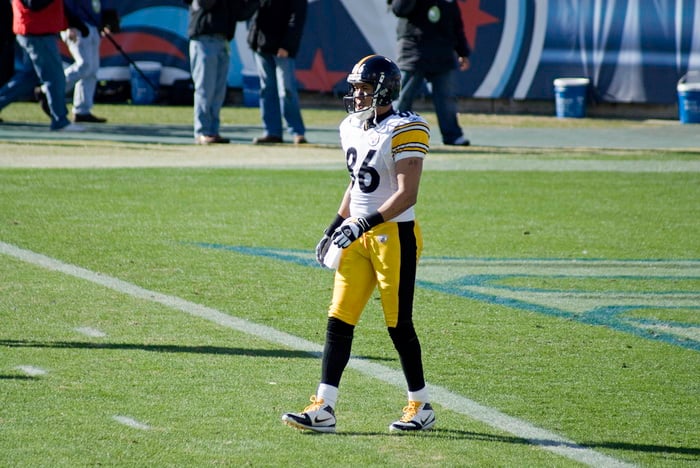 Ward is another player like Harrison who won numerous trophies in his career and was regarded as a legend when playing for the Steelers. Indeed, both these men played in the same Steelers teams which won 2 Super Bowls. Maybe it was the presence of two such aggressive players that was the secret to their success?! Ward was not overly popular around the pro league when playing as he was known for loving a cheap shot. He would routinely blindside opponents and hit them hard when they could not see it coming. Ward was actually a great player in the Wide Receiver position but just did not know where to draw the line. His total lack of remorse for playing in this way did not help and often left him as someone both NFL fans and players did not warm too.
05 – Steve Wisniewski
Linesmen often come up in the polls of aggressive, mean players and Steve Wisniewski shows you why. He built his reputation for on-field chaos from dirty cut-blocking, crackback blocking and eye-gouging tricks. He also appeared to love targeting defenders knees and the man known as 'The Wiz' would simply go right through you if you were in his way. A one team man, Wisniewski played 13 seasons for the LA/Oakland Raiders and retired in 2001. Much to the relief of his opponents!
04 – Rodney Harrison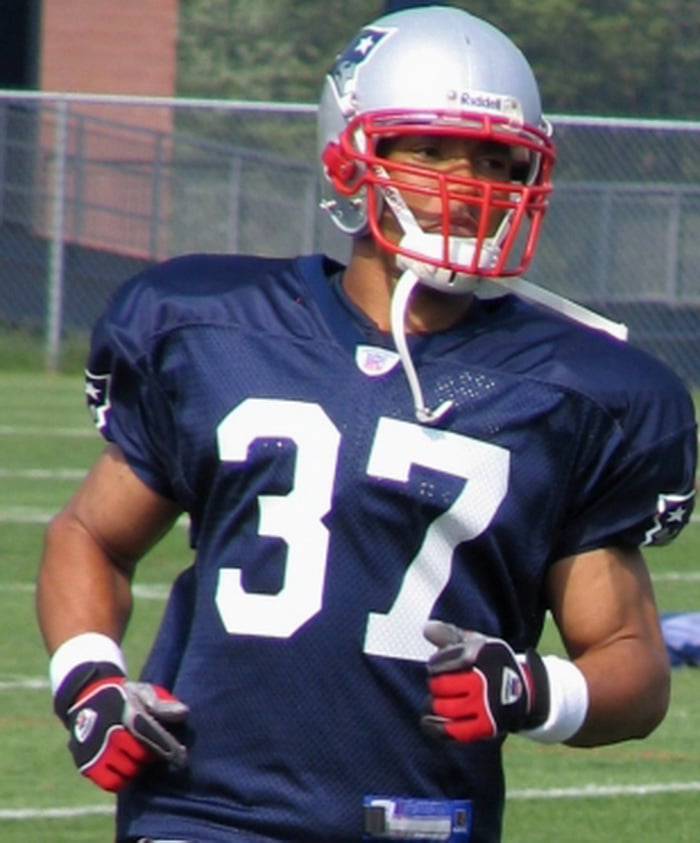 One safety who had a real mean streak running through him was Rodney Harrison. He played for the Chargers and Patriots during his career, which finished in 2008. Known for bone-crunching tackles and truly vicious hits, he ran up $250,000 worth of fines in his time for poor play! Everyone will remember his eye-watering head to head on Jerry Rice and this sums Harrison up. That is not to say he had no talent -2 Super Bowl trophies and the record for sacks in one season which still stands suggest otherwise. Maybe he did so well because of his fierce play and aggressive demeanor?
03 – Lyle Alzado
Think back to 1983 and you will remember the LA Raiders being on song after winning the Super Bowl. This saw their good form continue into 1984 but the side was not known for their creative play, more for the dubious characters they had in the locker room. One intimidating guy was Lyle Alzado who played at defensive end for the Raiders during that time. Alzado summed up what that side was all about – he just liked to hit hard, fight and get in his opponents faces to stop them playing. It might not have been all his fault though – Alzado had been traded to the Raiders in 1982 as his previous team were convinced he had serious mental health issues! Think about these two things in relation this player – he was known as 'Darth Raider' and he has a rule named after him in NFL that stops people using their helmet as a weapon!
02 – Bill Romanowski
Linebacker Romanowski was a fine player who won two Super Bowls with the Denver Broncos. He really was a key member of the Broncos team when playing and certainly helped them to the success they had. Mainly by scaring the opposition into not playing well! Romanowski was straight out violent when on the field of play but his confession to using steroids throughout his career maybe explains the problem. Whatever the reason, no dirty tricks were out of bounds when he got going. From shattering the eye socket of a teammate in a training drill bust-up to breaking Kerry Collins jaw with an illegal hit or spitting in the face of JJ Stokes, he was not a nice guy to face off against.
01 – Conrad Dobler
When thinking about the toughest offensive linesmen to ever step foot on a football field, Conrad Dobler ranks highly. He is famous for the quote "Some men get vasectomies, I used to give them" – this just about seems up how ferocious he was in play. Dobler was known for being flat-out mean and someone that played hard. Always operating on the edge of what the rules of football allowed, he was a fierce blocker and tackler. So mean was he as a player that he even graced the cover of Sports Illustrated at one point in his career with the headline of 'Pro Football's Dirtiest Player'! He originally started out in 1972 St Louis Cardinals before retiring in 1981 after time with the New Orleans Saints and Buffalo Bills.
We all know that the NFL is a tough place and that American Football is rough. That is part of the game and part of its appeal with fans, and that's what the spectators like and also gamblers who can bet with this BetMGM code. The players above though really took this to another level during their time and were not players you would want to see lining up against you or running towards you!