You know her as a soulful, sultry singer with an unmistakable voice. But behind the music, Amy Winehouse's life was a rollercoaster of highs and lows. In this article, we'll dive into 10 fascinating facts about this enigmatic artist that will make you see her in a new light.
Check out 10 most unveiled Amy Winehouse facts…
10 – First Band: Sweet 'n' Sour
Initially, Amy's first foray into music was with a short-lived rap group called Sweet 'n' Sour. Comprised of an all-girl ensemble, it was formed with a childhood friend. This early venture was Amy's stepping stone to break into the music scene and, ultimately, it foreshadowed her eventual success as a solo artist.
09 – An Actress at Heart
Before pursuing music, Amy had aspirations of becoming an actress. She attended the Sylvia Young Theatre School, where she studied acting and honed her performance skills. This early training helped her develop the magnetic stage presence she later became famous for.
08 – Frank Sinatra's Influence
Frank Sinatra was another significant influence on Amy's musical style. She admired his powerful vocals and charismatic stage presence, which helped her develop her own unique performance style that captivated audiences worldwide.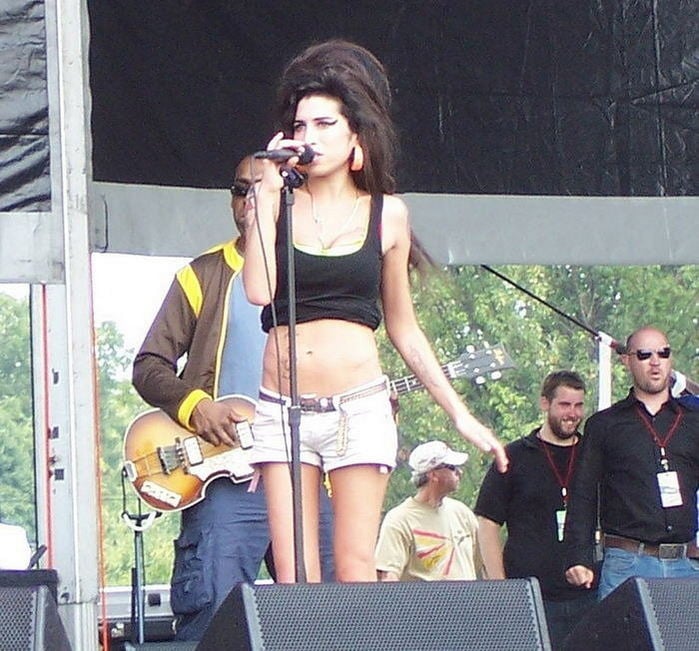 07 – A Passion for Ballet
Amy's love for the performing arts extended to ballet. As a teenager, she attended the prestigious Susi Earnshaw Theatre School, where she studied ballet and honed her graceful movements that would later become a hallmark of her stage performances.
06 – A Turbulent Relationship
Undeniably, Amy's tumultuous relationship with her boyfriend, Blake Fielder-Civil, is well-documented. In fact, their chaotic romance was marked by drug use, alleged physical altercations, and heart-wrenching breakups. As a result, many believe that their toxic bond played a significant role in Amy's decline.
05 – Drugs and the Downward Spiral
Unfortunately, Amy Winehouse's success was overshadowed by her struggle with drugs. As her fame grew, so did her dependence on substances like cocaine and heroin. It's a tragic reminder of the toll addiction can take on even the brightest of stars.
04 – Iconic Beehive Hairdo
Amy's signature beehive hairstyle became a symbol of her unique brand of retro glamour. This iconic look was inspired by the 1960s girl groups she admired, such as The Ronettes and The Shirelles.
03 – The Amy Winehouse Foundation
Following her death, the Amy Winehouse Foundation was established to honor her memory and support vulnerable young people struggling with addiction, mental health issues, and lack of opportunity. The foundation continues her legacy of helping others and making a positive impact in the world.
02 – Amy's Bequest to Saint Lucia
Amy had a special connection to the Caribbean island of Saint Lucia, where she spent time to escape the pressures of fame and find solace. In appreciation of the island's beauty and warmth, she established a scholarship fund for underprivileged children on Saint Lucia.
01 – Childhood Poetry
Long before she became a musical sensation, Amy Winehouse was an avid poet. As a child, she often penned her thoughts and emotions in verses, reflecting her innate creativity and love for the written word.
Amy Winehouse's story is a powerful reminder of the immense talent, vulnerability, and complexity that can exist within a single individual. By examining the lesser-known aspects of her life, we gain a deeper understanding of the forces that shaped her music and the challenges she faced. Though her life was tragically cut short, Amy's legacy continues to inspire new generations of musicians and fans, proving that her remarkable spirit and artistry will never be forgotten.
In this article, we've explored 10 interesting Amy Winehouse facts, from her early beginnings as a musical prodigy to her untimely deth at the age of 27. We've discussed her struggle with drugs, her tumultuous relationship with boyfriend Blake Fielder-Civil, and her iconic contributions to the world of music. Through these facts, we hope to provide an intimate glimpse into the life of this unforgettable artist, who, despite her struggles, left a lasting impact on the world of music.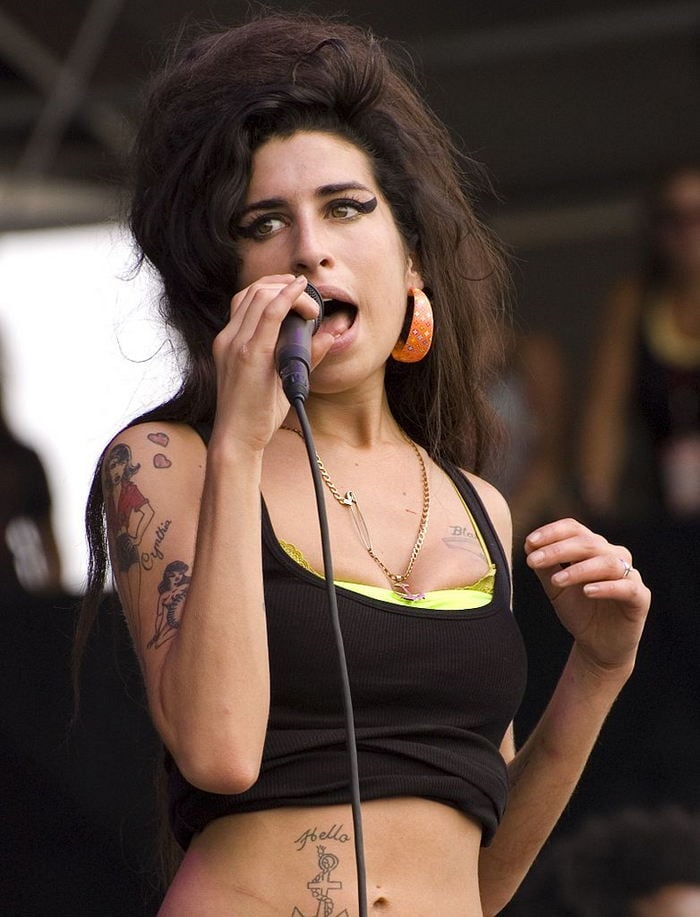 A Brief Glimpse into Amy Winehouse's Life: The Journey of a Star
From humble beginnings to international stardom, Amy Winehouse's life was a fascinating and often heartbreaking tale. Born on September 14, 1983, in Southgate, London, Amy grew up in a loving family that nurtured her passion for music. Her early exposure to jazz greats like Billie Holiday and Ella Fitzgerald would significantly impact her musical trajectory.
As a teenager, Amy's undeniable talent and unique style gained her recognition in the music industry. Her debut album, "Frank" (2003), showcased her soulful voice and songwriting prowess. But it was her sophomore album, "Back to Black" (2006), that propelled her to superstardom. With hits like "Rehab" and "Love Is a Losing Game," Amy became a household name, garnering numerous awards and critical acclaim.
Despite her meteoric rise to fame, Amy's personal life was fraught with challenges. She grappled with addiction, which ultimately led to several stints in rehab. Her tumultuous relationship with Blake Fielder-Civil, a source of great pain and inspiration, became tabloid fodder and further fueled her struggles.
Tragically, Amy Winehouse's life was cut short when she passed away from alcohol poisoning on July 23, 2011, at the age of 27. In the years since her untimely death, her musical legacy has endured. Her life story continues to captivate fans and serve as a cautionary tale of the perils of addiction and fame.