When it comes to truly global mega-stars in Hollywood's recent past, Tom Cruise has to be on the list. Since starting out in the mid-1980's, Cruise has churned out hit after hit and amassed a loyal following of fans. Known for his good looks, flashy smile, on-screen charisma and acting skills, Cruise is one actor who you never get tired of watching.
Off screen, he is also known for his oddball beliefs and at times manic behaviour. Nothing seems to dent the love movie fans the whole world over have for him though – Japan even have a national holiday in his honour! When you became the first actor to make 5 movies in sequence that made over $100 million in the States though, this is the sort of thing which happens.
We may think that we know everything there is to about Mr Cruise but there might be obscure facts which have escaped you previously. Here are the ten most intriguing things to know about this Hollywood mega-star.
10 – He Loves Xmas
The first obscure fact you may not know about Cruise is his absolute love for all things Xmas. This holiday gets him so excited that he sends friends and current co-stars a so-called 'Cruise Cake' each year over Christmas. Apparently, the cake is a coconut and white chocolate one which tastes pretty darn good. To be fair, he probably didn't make it though! Naturally, receiving a cake from Cruise over Xmas is a real landmark in any actors career. Previous people to have got one include Kirsten Dunst and Jimmy Kimmel. Many point to Cruise's love for all things Xmas as an adult to the poor childhood he had growing up which saw presents a rare treat.
09 – He Did Not Always Have That Megawatt Smile
As noted above, Cruise is famously known for having one of the biggest and whitest grins in Hollywood. The Cruise smile has lit up many big movie posters and cinema screens over time. In turn, it has also really helped his career to get to where it is now. You may assume that this famous smile was always in place but this is not true. Early appearances by Cruise on films like 'The Outsiders' show that he was in fact naturally born with a more normal, crooked and misaligned set of teeth. On his rise to fame, it seems a few visits to the Dentist took place!
08 – He Was Camera Shy Early On
Another interesting Tom Cruise fact you might not know is how camera shy he was when first starting out. Co-stars on early pictures remember Cruise being very shy of paparazzi and of doing press interviews or photoshoots. It seems that a big part of this was being embarrassed about his natural grin (see above). As he now seems to have no problem with photoshoots or public engagements, it seems the work to fix his smile also fixed his shyness. He certainly did not look like a wallflower when bouncing up and down on Oprah's couch for example!
07 – His Childhood Was Not Easy
We have already mentioned that Xmas was not a great time for Cruise as a child. In fact, he had a pretty bad childhood all round from what has been reported since. Much of this is down to Cruise's father who the actor himself has described as a "bully and a coward". It seems that Cruise's Dad was abusive and often hit the children. On top of this, the family moved about a lot and this meant Cruise never had many friends growing up. When you think he went to 15 schools in 12 years, this makes more sense! Probably due to this, the actor was bullied growing up which must have been even worse when you consider how bad his home life was.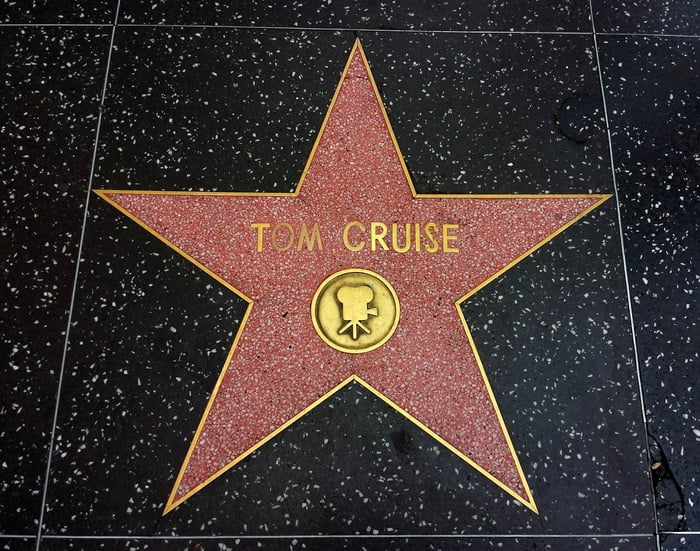 06 – He Loves His Bikes
No, we're not talking about pushbikes you pedal yourself here – we're talking about motorbikes. Cruise famously rode one into film history in 'Top Gun' but this was not just for show on-screen. He really does have a passion for riding bikes and has built up an extensive collection at his home over the years. His first bike was a Yamaha which he crashed! After building it back up though, he began to put together his bike collection. Naturally, this became a lot easier when he started earning millions for every movie as a top Hollywood star.
05 – He Does All His Own Stunts
Cruise is mostly know for high-octane action movies like 'Days of Thunder' and the 'Mission Impossible' franchise. What you may not know though is that he loves to do his own stunts – the more dangerous, the better. This has seen him engage in many death-defying feats like being dangled out of planes, climbing up the walls of a canyon and holding his breath for around 6 minutes! Many believe his most crazy on-screen stunt to the time he drove around the Daytona Speedway at a 205mph average speed for 'Days of Thunder'. This is quite simply mental and shows what an adrenaline junkie Cruise is.
04 – He Once Took 95 Takes To Walk Through a Door
This seems impossible given Cruise's acting prowess and experience. You may therefore assume that this happened on an early movie when he was still learning his trade. This is not true though as the shoot where he needed 95 takes to walk through a door was on 1999's 'Eyes Wide Shut'. This erotica-noir thriller from Stanley Kubrick was certainly a challenging role for Cruise but not many people know for this type of reason. Eventually, Cruise walked through to the satisfaction of his director and to what one can only imagine was huge cheers from the crew!
03 – His Marriages Share Some Strange Co-Incidences
Many people will know that Cruise has had 3 wives – Mimi Rogers, Nicole Kidman and Katie Holmes. While this is nothing to write home about, there are some weird co-incidences between the 3 women. To start with, all 3 were born exactly 11 years apart from each other. To make it even stranger, Cruise divorced them all when they were aged 33! With his love for Scientology well-known, has Tom being deciding on his women and divorces through numerology?
02 – He Has Never Won An Oscar
Although he may have starred in flicks like 'Rainman' which won an Oscar for the Best Film, Cruise himself has never won an individual award for any of his roles. This seems quite simply crazy when you consider how long he has been in the industry and how many top films he has made. The problem is that action flicks never really get the Oscars attention and this has always been his main genre. Awards have never been kind to Cruise though – in the same year that 'Rainman' won Best Picture, 'Cocktail' got the Worst Movie at the Razzies.
01 – He Dressed Up As A Woman For A Harvard Award
While film awards may not have been too forthcoming for Cruise, he has received some special ones from other people. This saw him head to famous college Harvard in 1994 to pick up their 'Man of the Year' gong. Interestingly, this saw the actor take the stage in a pair of pink heels and a bra! It seems organisers gave him the props as a joke because he did not like sharing the stage with anyone taller than him. Little did they know he would use them!
There is no doubt that Tom Cruise is one of the most famous faces on the planet and a real Hollywood star who will always be remembered. Even if you think you know everything about him though, the above shows that there are some facts about this actor which have not reached the masses yet.