There's certainly no shortage of necessary travel gadgets for geeks to take everywhere with them. In fact all people are worried about as to what to keep and what to skip while packing for a trip but if you are a geek, you should have different priorities. Here are 10 examples. I didn't include a smart phone here because i assume you already live with one!
10 – SanDisk Connect Wireless Media Drive
BUY HERE : SanDisk Connect 64GB Wireless Media Drive

Ideal for family vacations and rainy days, the SanDisk Connect Wireless Media Drive is a portable storage device that streams high-definition movies, photos, and music on mobile devices and computers. This compact drive allows you to wirelessly stream up to five HD movies and connect up to eight mobile devices, all without an Internet connection. It also includes an SDHC/SDXC card slot2 for instant sharing of those awesome birthday pictures and videos you just took on your digital camera with friends and family.
09 – Sony MDR10RBT Bluetooth Wireless Headphones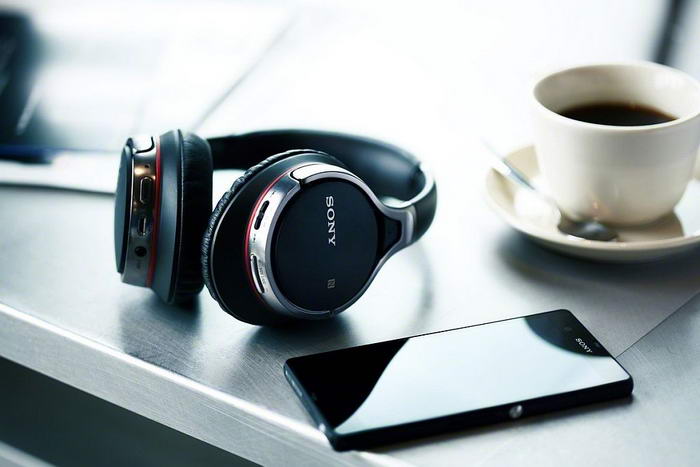 BUY HERE : Sony MDR10RBT Bluetooth Wireless Headphones

Unmistakable Sony sound. Superior comfort. Wireless freedom. They're everything great headphones should be. Cut the cord with Bluetooth audio streaming and easy, one-touch listening with NFC. Bring out the most in your music with wide-frequency, 40mm drivers and Beat Response Control for strong bass. With super comfortable ear pads, plus 17 hours of battery life, these headphones don't miss a beat—and neither will you.
08 – Apple MacBook Air 11.6-Inch
BUY HERE : Apple MacBook Air

This 11.6-inch model of the MacBook Air sports up to 9 hours of battery life, a 1.4 GHz Intel Core i5 dual-core processor, 256 GB of flash memory storage, and 4 GB of RAM. It also includes both a high-speed Thunderbolt port and two USB 3 ports, enabling you to easily connect to external displays and a wide variety of high performance peripherals.
07 – NVIDIA SHIELD Tablet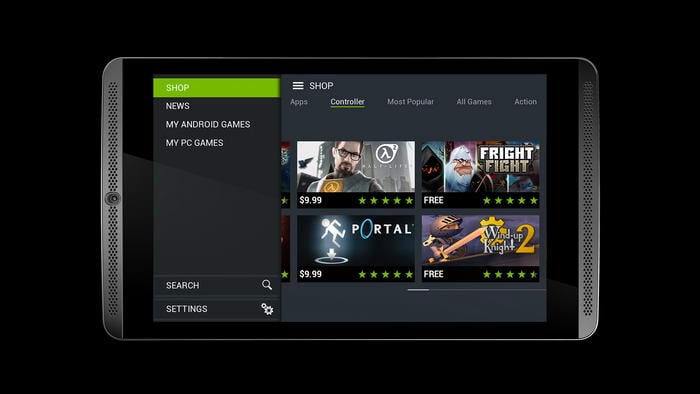 BUY HERE : NVIDIA SHIELD Tablet

The world's fastest mobile processor. Unbeatable tablet graphics, video, and audio. The most advanced, responsive stylus. And the freedom to pair with the optional SHIELD wireless controller for ultimate gaming control. The SHIELD tablet delivers everything you need to get the most from your games, movies, and apps.
06 – GOgroove SonaVERSE BXL Portable Speaker
BUY HERE : GOgroove SonaVERSE BXL Portable Speaker

The SonaVERSE BXL makes an ideal travel partner, with incredible 7-Hour battery life! The Li-Ion battery is removeable, so carry a spare for even more music on the go! Charge via USB or AC outlet with incl. charger & cable, grab the carrying handle and hit the road, beach, park or anywhere!
05 – Intocircuit Power Castle 11200mAh Portable Power Bank
BUY HERE : Intocircuit Power Castle

According to THE WIRECUTTER, Intocircuit Power Castle 11200 mah power bank is awarded "The Best USB Battery Pack for Travel", after 15 hours researching nearly 30 USB battery packs. With a compact outer casing made of sturdy aluminum alloy, it features exquisite anodized hairline finish, thus making for a classy appearance and comfy hand-feel as well as providing maximum protection.
04 – Clear Spot Voyager Wireless Hotspot
BUY HERE : Clear Spot Voyager Wireless Hotspot

Easily hook up eight WiFi-enabled devices using this Wireless Hotspot from CLEAR. The CLEAR Spot Voyager delivers amazing wireless performance and connectivity for up to eight WiFi-enabled devices. Its advanced security protocols are also available to promote superbly safe, consistent, and fast wireless connection. Its WEP, WPA, and WPA2 protocols simply keeps your network secure. Order this Wireless Hotspot and enjoy seamless wireless connection with your mobile devices.
03 – Belkin SurgePlus 3-Outlet Mini Travel Swivel Charger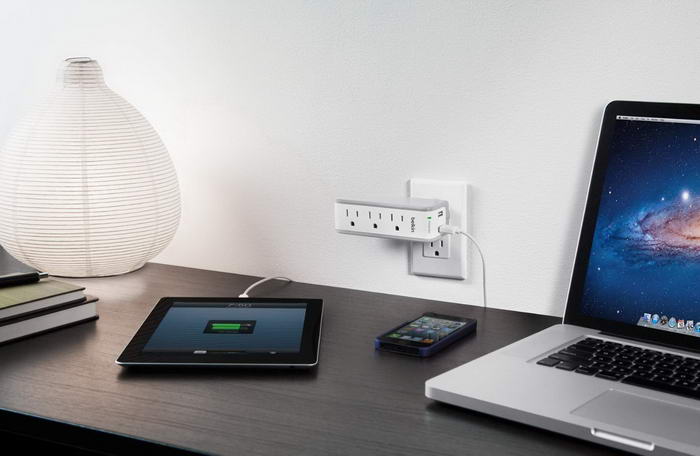 BUY HERE : Belkin SurgePlus

An ideal power solution for business trips and vacations, the Belkin SurgePlus USB Swivel Charger gives you a convenient, portable way to charge and protect your essential devices. This surge protector is equipped with three protected AC outlets, two protected, powered USB outlets, and a 360-degree rotating plug design to fit easily into small spaces.
02 – Sony DSC-RX100M III Cyber-shot
BUY HERE : Sony DSC-RX100M III

Absolutely stunning picture quality, compact enough to take anywhere. Now your photos maintain soft background defocus even when zoomed in with the improved f1.8-2.8 24-70mm Zeiss lens. There's even a pop-up electronic viewfinder for eye-level framing and a 180ーdegree tiltable screen for 20.1MP4 selfies. Lastly, the ultra-fast BIONZ X processor adds speed and accuracy for stills as well as beautiful HD video.
01 – Voltaic Solar Backpack
BUY HERE : Voltaic Backpack

The Converter 3.5W Solar Backpack is a streamlined bag for commuting and short trips. The rugged 3.5 watt solar panel will quickly charge all your handheld electronics. A padded laptop sleeve and sizable main pocket keeps everything secure and within easy reach. The solar backpack 6W includes a rechargeable and removable 4,000mAh lithium-ion battery with a Micro-USB input and standard USB output, USB charging cables, and a Micro-USB adapter that can be used to charge thousands of electronics.