Gangsta rap was, at its peak in the 1990's, a musical force to be reckoned with. Coming from the streets of the inner-cities in America in the mid-1980s, early stars like Ice T gave way to true music icons like 2Pac and Snoop. Origination on the West coats of America, where it was famous for the laidback G-Funk style, it soon spread to the East Coast too although in a harder, more aggressive form. Seen as a golden age in rap music, it was a great time for music as well in general.
We take a look at ten of the most hardcore gangsta rappers who were around at its peak.
10 – Lady of Rage
Gangsta rap was infamous for its sometimes sexist attitudes towards women but Lady of Rage was one chick that was fully accepted. Most notable for her cameo on many fine Death Row tracks and her 1997 album, Necessary Roughness, she had a fast, strong flow and an eye-catching image. Although later leaving music to focus on acting, she left a real legacy behind as a strong female role model for female rappers to follow and some great rhymes.
09 – Slick Rick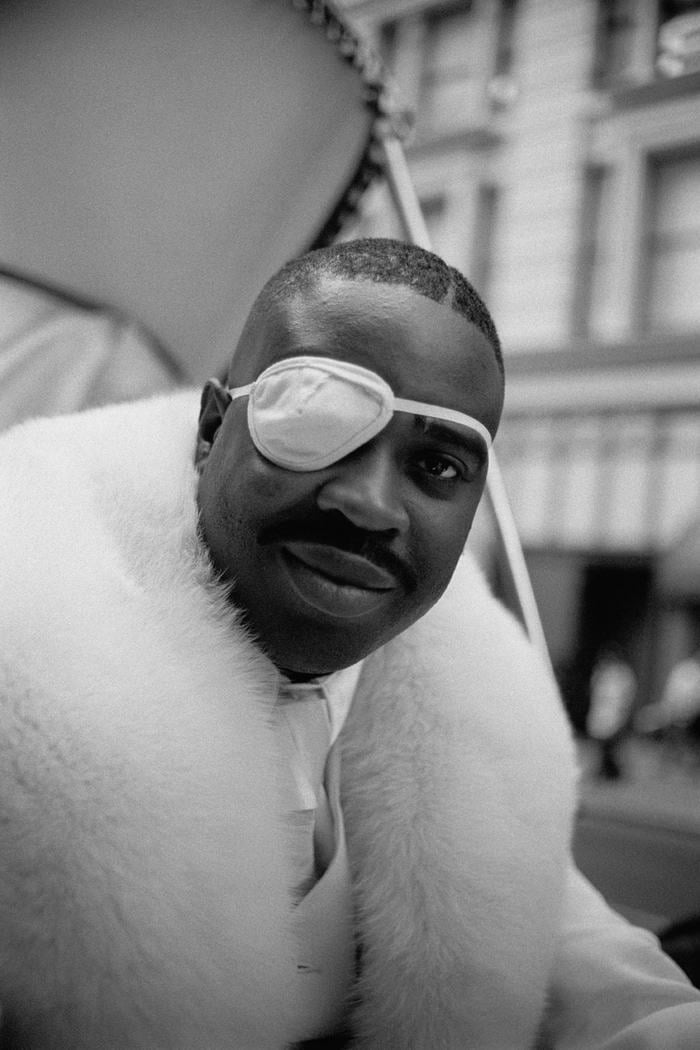 An early exponent of what would become Gangsta rap was Slick Rick. Originally born in England, he moved to America later in life and joined the Get Fresh Crew. Finding fame as part of the crew, Slick Rick would also go onto great solo acclaim. His 'Great Adventures of Slick Rick' opus of 1988 had many of the things that would become classic Gangsta rap elements, most notably his vivid storytelling of street life. Possessing a unique flow, it was always easy to spot a Slick Rick track when it came on. Probably the biggest accolade you can give is that Snoop Dogg is a massive fan!
08 – Schoolly D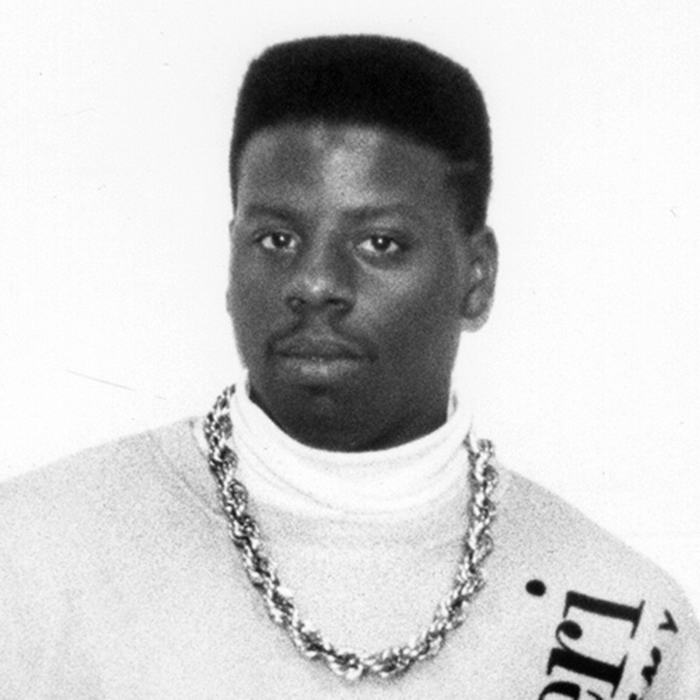 Many people feel that this rapper was THE first Gangsta rapper and so he needs to be in here. His 1985 album Schoolly D and 1987 follow-up, Saturday Night – The Album showcased all what he and Gangsta rap was about. Sexual bragging, guns, violence, gangs and what it was like to live in the inner-cities in those times were all rapped about by Schoolly D when no-one else was. Of course, others soon followed but it is often said that he was the first one. As a rapper he had a distinctive style and was very inventive in both his lyrical flow and story-telling. Interestingly, he also claims to have invented snowboarding by sliding down the hills of Philadelphia on a piece of lino.
07 – Ice T
Along with Schoolly D and then a little later NWA, Ice T was one of Gangsta rap's original founding fathers. He released a string of albums from the early 1980's onwards that set the benchmark for the genre and the parameters it would operate in musically. Although more abrasive than the G-Funk sound of later Gangsta rap, Ice T's early forays into this area were amazing. Probably his most (in)famous release was 1988's 'The Power', with its highly provocative artwork and songs. Ice T now mainly works in TV and films as an actor but will always be remembered for his unique flow and hard-hitting tales of street life by rap fans.
06 – Ice Cube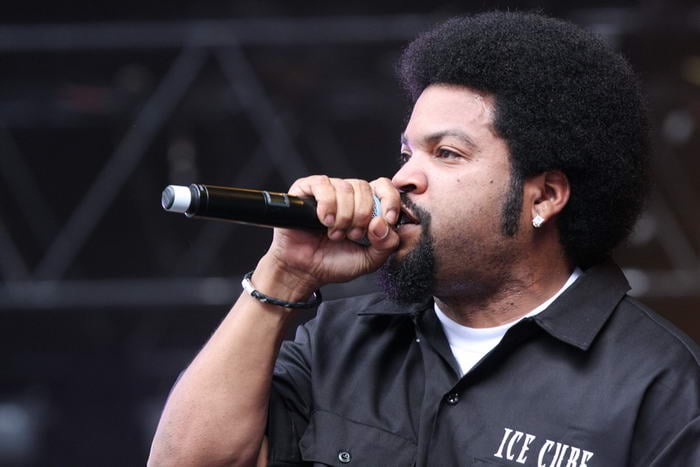 Another West coast Gangsta rap king was Ice Cube. Coming out of mega-successful group NWA, he went on to establish a stellar solo career before moving into acting. Widely known as the lyrical genius behind NWA, he wrote many of the lyrics for Eazy-E and Dr Dre at the time. After falling out with NWA over money, he left in 1989 and went on to gather great acclaim on his own. Albums like 'Death Certificate' and 'Amerikaz Mot Wanted' confirmed him not only as a great rapper with hard-hitting lyrics but also someone who was outspoken in his own views. All this added up to make him a true Gangsta rap great.
05 – Dr Dre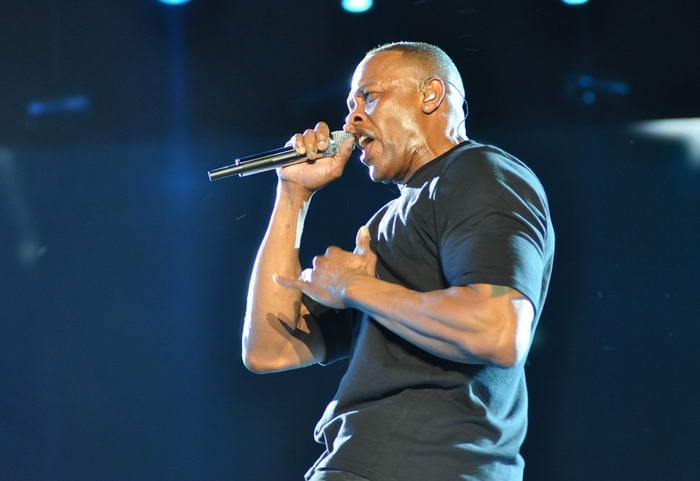 Dr Dre is probably the most important artist and producer in all of Gangsta rap's history. However, although great to listen to, his actual rapping was not as good as some others so he falls lower in this particular list. His amazing career takes in Gangsta rap OG's NWA, which he produced all the songs for as well as rapping on many. Following their split, he signed with premier label Death Row where he became in-house producer of choice for the label's artists. This saw him work on the celebrated Snoop Dogg album 'Doggystyle, and his own smash hit 'The Chronic' amongst others. Leaving Death Row, he then went on to discover Eminem and 50 Cent. His guidance saw them hit the big time with his production helping in no small part. When you consider all this and his mellow, smooth flow on the mic, he is definitely worth a place here.
04 – Biggie Smalls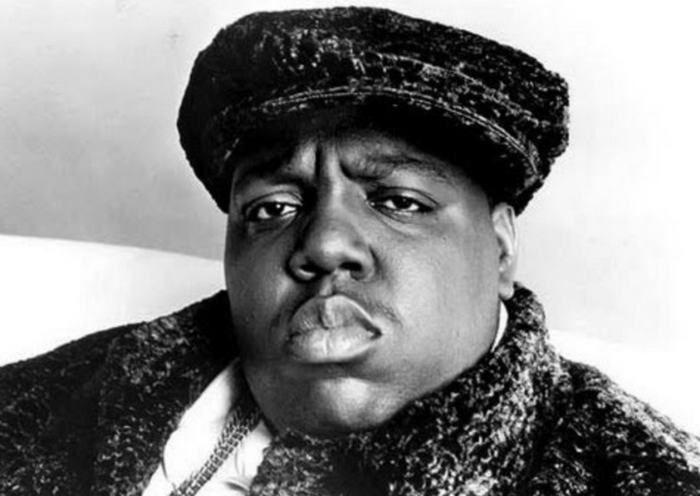 Also known as The Notorious B.I.G, Biggie Smalls was easily the best and most well-known gangsta rapper from the East coast. Gangsta rap was mainly associated with the West Coast of America with major artists like Dre and Snoop coming from California and Death Row being based there too. The amazing success saw the East coast rapper from New York getting in on the action though, and Biggie Smalls was their leader. Like all the best Gangsta rappers Biggie talked with real authority in his songs as he had led a criminal life on the streets before turning to music. With around 20 million records sold worldwide thanks to albums like 'Ready to Die', he is still one of the most loved rappers around today. Unfortunately, like Tupac, he was a victim of the East coast/West coast rivalry when he was shot in retaliation for Pac's death.
03 – Eazy E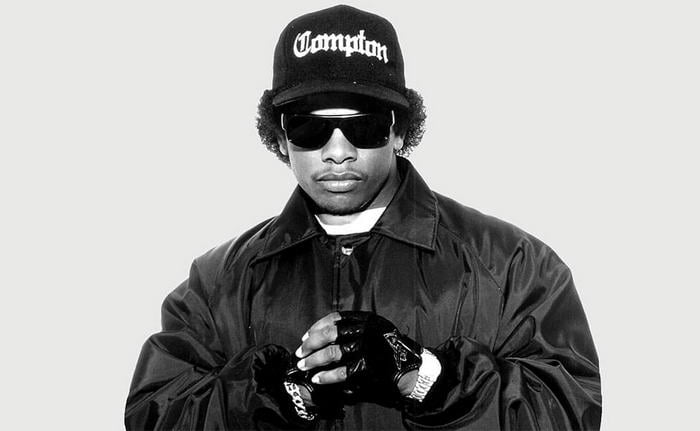 Before Death Row records and Suge Knight become the embodiment of this genre, Eazy-E was the original gangsta rap impresario. Running Ruthless Records, he was the driving force behind the group that invented the whole Gangsta rap scene with NWA. His running of Ruthless and subsequent tracks when NWA split, warrant him an additional mention here though. Many point to albums like 'Eazy Duz it' and 'It's on (Dr Dre) 187um Killa' as the very definition of gangsta rap. The funky, smoothed out tracks with deep bass and high synths had all the hallmarks gangsta rap songs were known for. When you added in Eazy's distinctive yet funky flow, you had gangsta rap gold.
02 – Snoop Dogg
Who can forget the impact a young Snoop Dogg made when he first burst onto the scene? First album 'Doggystyle' did much to establish Gangsta rap as a credible force, both in the charts and on the streets. His laid-back flow and hard-hitting lyrics were a perfect mix – combined with the beats Dr Dre provided behind them, it was a recipe for success. He also got a lot of credit for his superb cameo raps on Dr Dre's stunning 'The Chronic' album round the same time. Growing up in Long Beach, Snoop saw plnety of the streets to make his raps authentic and respected. Since bursting to stardom, his laid back yet banging songs have seen him continue to succeed in the music business, even when he left Death Row records.
01 – 2Pac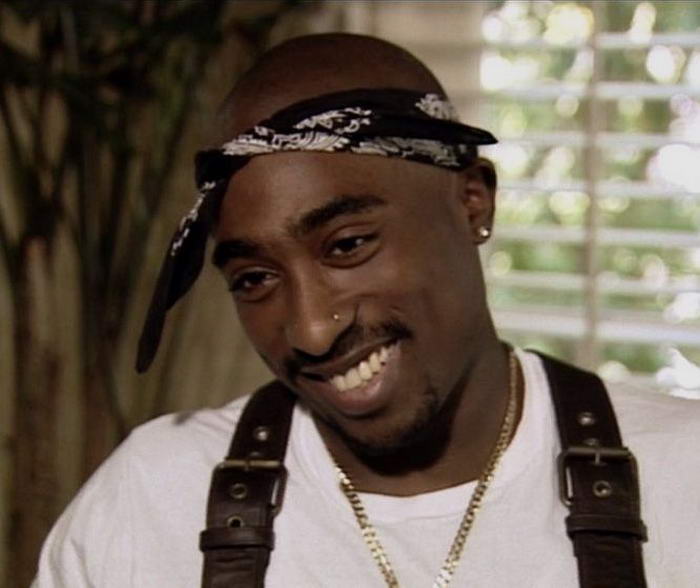 Top of the list is Tupac Amaru Shakur. Widely regarded by both critics and the public alike as one of the greatest artists the music industry has ever seen, his fame and charisma crossed boundaries. This made him a truly ground-breaking artist who appealed to people who normally didn't listen to hip-hop. The reason for this a potent mix of outspoken views, magnetic personality, a killer flow, awesome lyrical content and some of the best songs rap has seen in its history. Tracks like 'California Lovin' and 'Hit Em Up' are rightly lauded as classics while albums like 'The 7 Day Theory' and 'All Eyez on Me' made him a true artist, rather just than a singles rapper. With around 75 million album sales to date and a legacy that will go on forever, Tupac really was the greatest hardcore gangsta rapper ever.
Why is Hardcore Gangsta Rap Controversial?
Hardcore gangsta rap has always been controversial due to its violent and explicit content. Critics argue that the music promotes criminal behavior and glorifies violence, while fans argue that it simply reflects the realities of life in inner-city America.
In the early 1990s, hardcore gangsta rap came under fire from politicians and activists who called for censorship of the music. The controversy reached a fever pitch with the release of N.W.A.'s 1988 album "Straight Outta Compton," which featured songs that were highly critical of law enforcement and government authority.
Despite the controversy, hardcore gangsta rap continued to gain popularity throughout the 1990s and early 2000s. Many artists saw their albums go platinum, and the subgenre became a fixture of mainstream hip hop.
Hardcore gangsta rap is a controversial subgenre of hip hop music that has had a significant impact on the music industry and popular culture. While some may criticize the explicit content and violent themes of the music, others see it as an important expression of life in inner-city America. Whether you're a fan of hardcore gangsta rap or not, there's no denying the impact that it has had on hip hop music and culture as a whole.