You can always rely on the music industry to shock and surprise you. Whether it is the antics of black metal bands, what crazy stuff Slipknot are up to now or which rock star has gone on a drink or drug fuelled rampage, there is always something to read about. One area of music that can be very interesting is the meaning behind popular songs.
This may initially sound strange as we surely all know exactly what hit songs are about from hearing them on the radio or TV? Although we may all think this, it is sometimes not true at all! As the below examples show, sometimes what you think a song is about and what it actually is about are two very different things.
Check out 10 most shocking alternative song meanings…
10 – Respect by Aretha Franklin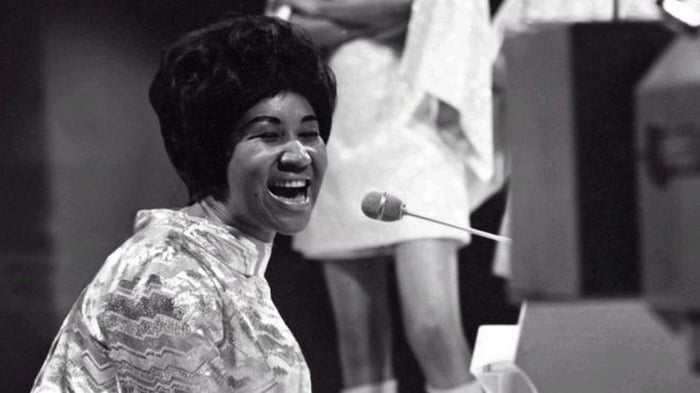 This is a song everybody will know and sung by legendary soul singer Aretha Franklin. The accepted meaning behind it is that it celebrates feminism and women's empowerment. Most people believe that when Franklin sings about gaining respect, she is talking to a man and asserting her rights as a woman.
However, this may not be true – in fact, the opposite could be the case! To get your head around this, you have to know that the song and lyrics were written by Otis Redding, a man. When you imagine the words coming out of a man's mouth, the song has a whole other meaning. It becomes more about men demanding respect from women who were only too happy to let them earn the money while they spent it.
09 – Total Eclipse of the Heart – Bonnie Tyler
Once more, we have a song that was a massive hit when released and, on the surface, seems pretty obvious in what it conveys. Sung by large-lunged Welsh belter Bonnie Tyler, we all think it is about love and the problems that it can bring. However, this wasn't what writer Jim Steinman was thinking about at all when he penned it! The song was originally written for a musical about vampires and intended for a scene where two of them have a heart to heart. When you know this and listen to the lyrics, it all gets clearer.
08 – Mahna Mahna – The Muppets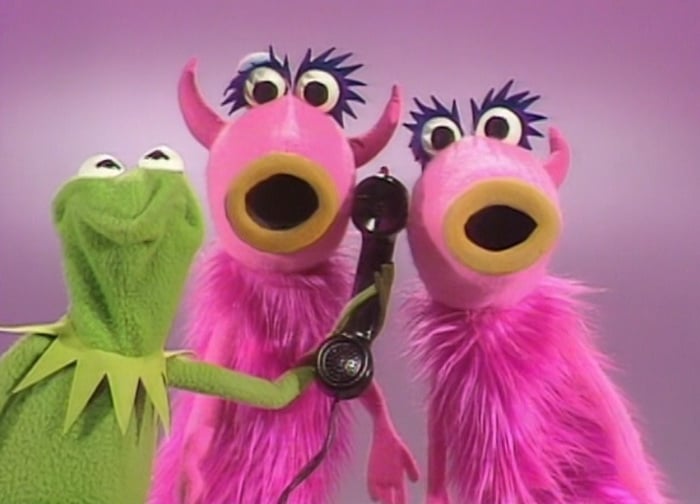 Surely this nonsense song from well-loved kids show The Muppets cannot be hiding any dark secrets? Although used by The Muppets, the song was not written by creator Jim Henson. It instead came from a Swedish porn film and was written by Piero Umiliani. The song was intended to play over a scene in the adult movie where a group of naked Swedish women jumped into a sauna together. Not the sort of thing you would expect to crop up on a mainstream children's TV show!
07 – Heart on Loan by Lostprophets
If there was ever an example of a sick, disgusting figure in music history then Ian Watkins is it. Lead singer of Welsh rockers Lostprophets, he was convicted of a serious sexual offence against a young boy along with possessing many terabytes of disgraceful images involving kids. But did this song hint at what was going on before it all came to light? Seemingly telling the story of a relationship in trouble, do lines like 'Little darling, never gonna make it alone' reveal his manipulative control over the woman he was seeing and her son? While the band have not confirmed anything, what we know now makes you wonder.
06 – The Cancan Song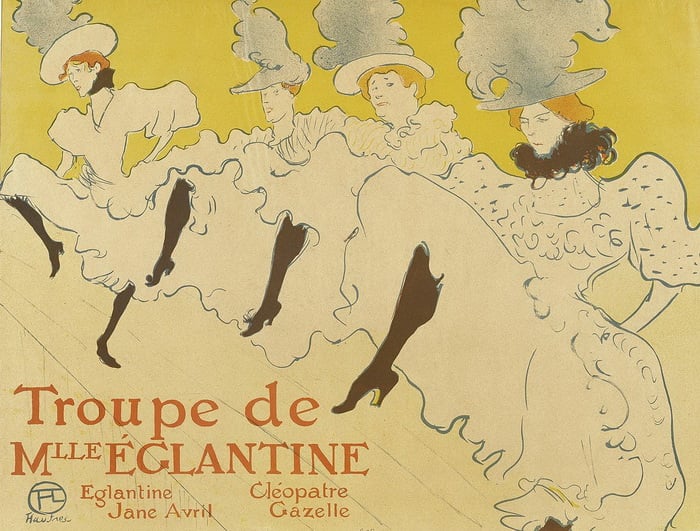 Everyone knows the Cancan Song as a fun, lively romp that gives you chance to let loose. Getting up and kicking out your legs is fun right? What you may not realize is that The Cancan was a very provocative song when first performed in 1890. It was only done by very scantily clad women in certain types of clubs who used it to show off their private areas to the crowds. With attitudes around sex and public affection being so rigid then, many used The Cancan as a way of flaunting their sexuality and sticking two fingers up to polite society.
05 – Never Learn Not To Love by The Beach Boys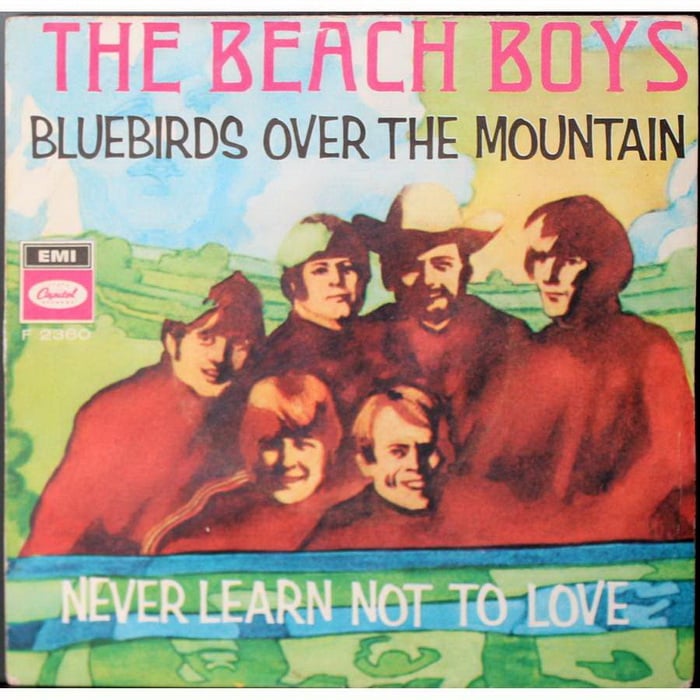 The Beach Boys were a breezy, clean-living bunch from California who were big in the 1960's. In effect, they were like an American version of The Beatles. This was one of their hits from the period and many mistakenly think it is a love song. In fact, the opposite is true – it is a song about killing yourself it would appear. The twist lies in the fact that mass murderer Charles Manson wrote the song and not the group at all. Dennis Wilson learnt it from Manson and then showed it to the band who agreed to cover it. Called 'Cease to Exist' at first, the band changed the name to hide its true meaning.
04 – Overprotected by Britney Spears
We all love a bit of Britney right? Although she has had her problems, she has been a big star for ages now and we have all grown up with her music. This was one of her earlier hits and is seen by many to be her attempt to take control of her own life at the time and break free from being manipulated by others. In fact, this is not true. The song is written by Max Martin who wrote all her big early hits and it was done in an attempt to make her look more edgy and less manufactured. Trends in music were changing and this song was a cynical attempt by her management to keep her relevant.
03 – Do You Hear What I Hear? By Bing Crosby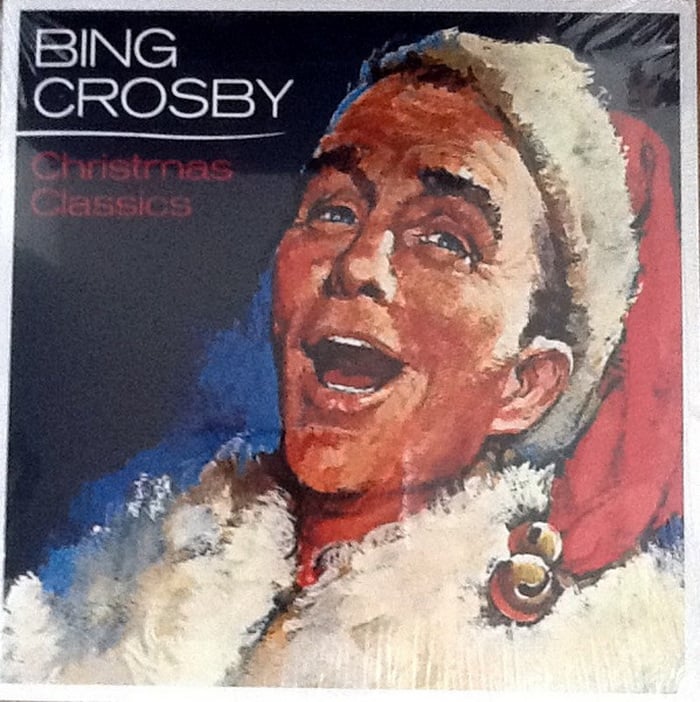 Written in 1962, this sweet track gets played every Xmas across the world. Its magical feel and seemingly wonderous meaning make it the perfect Christmas song for many. However, the song is not about peace and love as you might assume. It is actually about the Cuban Missile crisis and writer Noel Regney's fear of impending nuclear war. Is the 'star dancing in the night with the bright tail 'actually the writer's description of a nuclear bomb in flight for example? Penned as a warning message to the world, it is not quite the song you think it is.
02 – Le Freak by Chic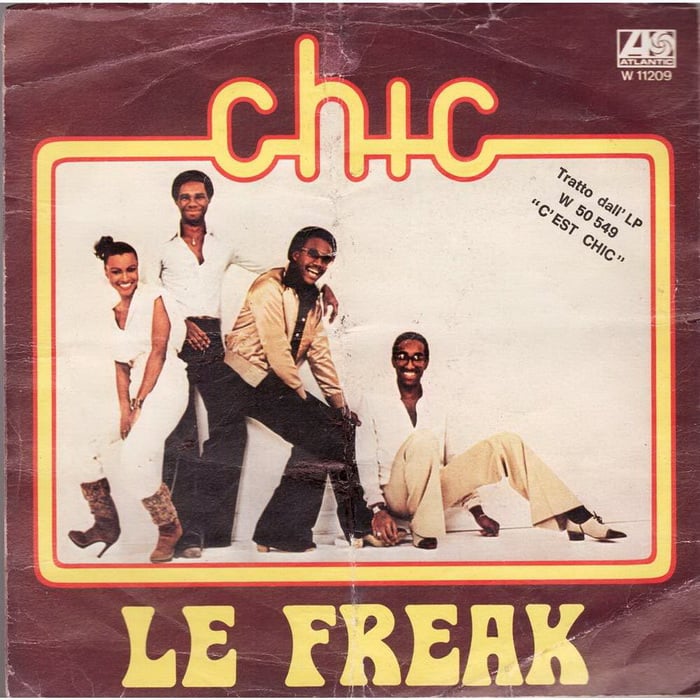 This 1978 disco classic has many fooled into thinking it is purely about dancing and having a good time. When you dig a bit deeper though, a whole other meaning unfolds. Particularly when you know the original song title was 'F### Off Studio 54'! For those who do not know Studio 54 was a very famous nightclub in the disco era. It seems that Chic were invited down one evening but then refused entry. In revenge, they returned to their practice space and wrote this initially vulgar song in revenge. When they realized what a top track they had produced, they changed 'F### off' to 'Freak Out'!
01 – 'The Message' by Dr Dre
This song was a touching track on Dr Dre's comeback album '2001' that is seemingly about his dead brother, Tyrese. What many do not know is that Dre did not write this song, it was instead penned by rapper Royce da 5"9" about a friend he had lost. The first that Royce knew of it being about Dre's dead brother is when he heard it on the album with Dre's intro shout out to Tyrese on it. So, this is not really a touching message to his brother from Dre but really an opportunity he saw to make some extra money and boost his image.
Bonus – "Got To Get You Into My Life" by The Beatles
At first blush, The Beatles' "Got to Get You into My Life" seems like a simple love song, an ode to someone who's left an indelible mark on the heart of the writer. But the truth goes deeper, revealing one of those misunderstood songs that have always piqued the interest of die-hard music fans and casual listeners alike.
When Paul McCartney wrote "Got to Get You into My Life," he wasn't writing about a woman. Instead, his muse was marijuana. The song is a paean to pot. McCartney called it an "ode to pot" in Barry Miles' biography, Paul McCartney: Many Years From Now.
This revelation turns the song from a traditional love ballad into a more confusing song, a vibrant tribute to the green leaf. The line, "I was alone, I took a ride, I didn't know what I would find there," suddenly takes on a whole new meaning.
The above examples show just how easy it can be for some songs to hide what they are really trying to say or how they came about. This can be especially true if hidden behind a pretty melody, catchy chorus or obscure lyrics. Once you know what is really being talked about though, it gives the songs a whole new perspective.