It has been more than 60 years since the launch of the Guinness World Records and in that time there have been a lot of bizarre and creepy achievements. In this list, i have just collected 10 of them. Of course there are countless examples of bizarre records archived there. So it is really hard to pick 10. If you have your examples, please use comments section.
Check out 10 Most Bizarre Guinness World Records.
10 – Longest Time Spent In Direct Contact With Ice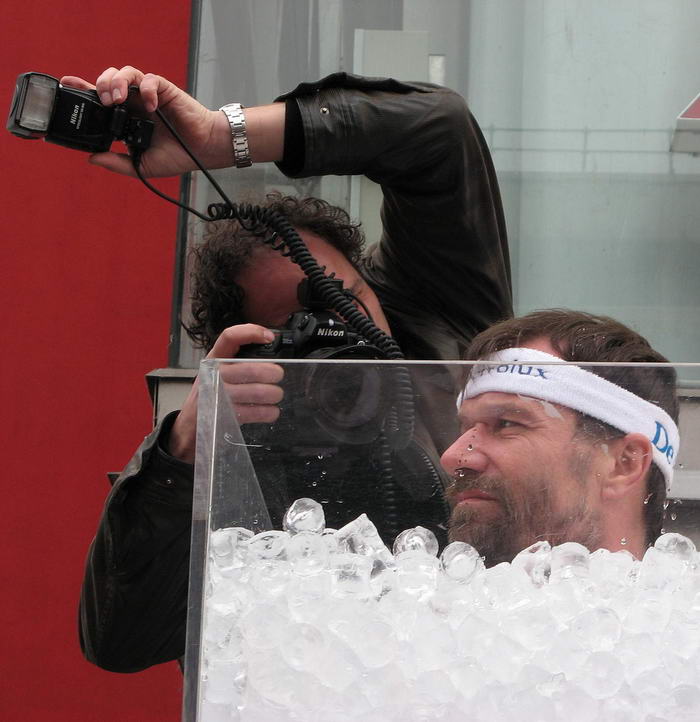 On January 23, 2009 Wim Hoff remained submerged in ice for 1 hour 42 minutes and 22 seconds to set a decisive record in the cold exposure category.
09 – Longest Beard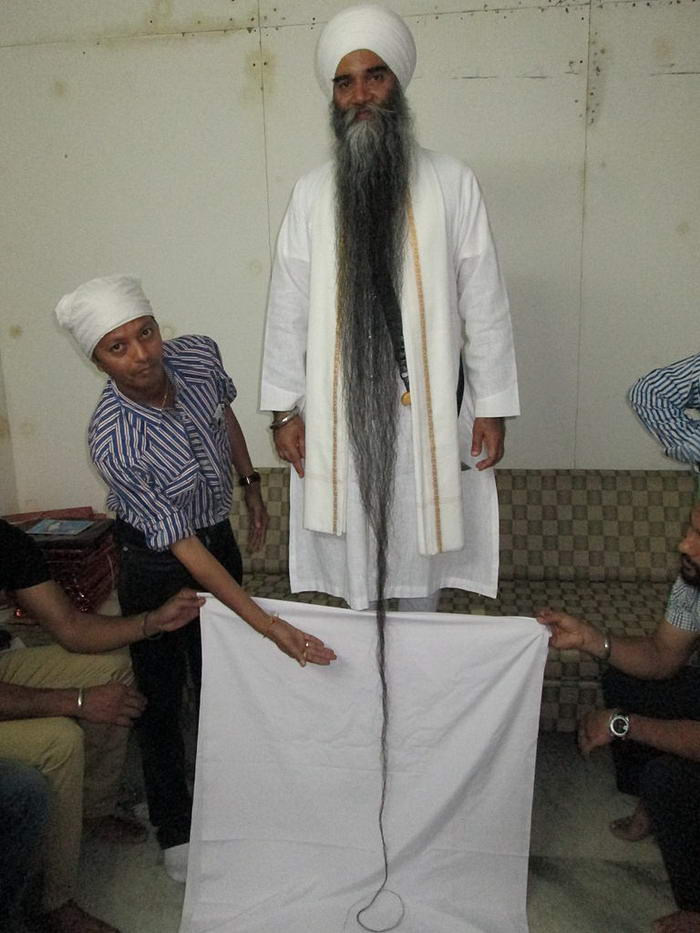 The longest beard measures 2.495 m and belongs to Sarwan Singh from Canada when measured in Surrey, British Columbia, Canada, on 8 September 2011.
08 – Fastest 5 Meters on Front Paws by a Dog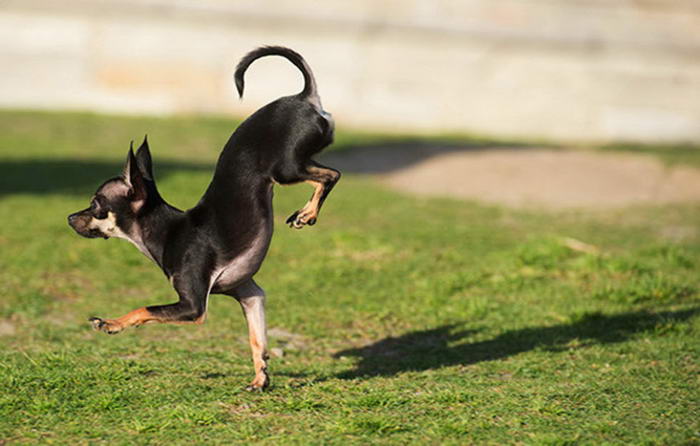 The fastest 5 m on front paws by a dog is 2.39 sec and was achieved by "Konjo" from USA at Tustin, California, USA on 22 December 2014.
07 – Stretchiest Skin
Garry Turner from Great Britain is able to stretch the skin of his stomach to a length of 6.25 inches due to a rare condition called Ehlers-Danlos Syndrome.
06 – Longest Nose on a Living Person
The Longest nose on a living person measures 8.8 cm long from the bridge to the tip and belongs to Mehmet Ozyurek from Turkey.
05 – Longest Fingernails Ever on a Woman
Lee Redmond from USA has the longest fingernails , who started to grow them in 1979 and carefully manicured them to reach a total length of 8.65 m.
04 – Most Piercings in a Lifetime
After her first skin piercing in January 1997, Elaine Davidson was hooked. The Brazilian former restaurant owner has been pierced a total of 4,225 times as of June 8, 2006.
03 – Farthest Eyeball Pop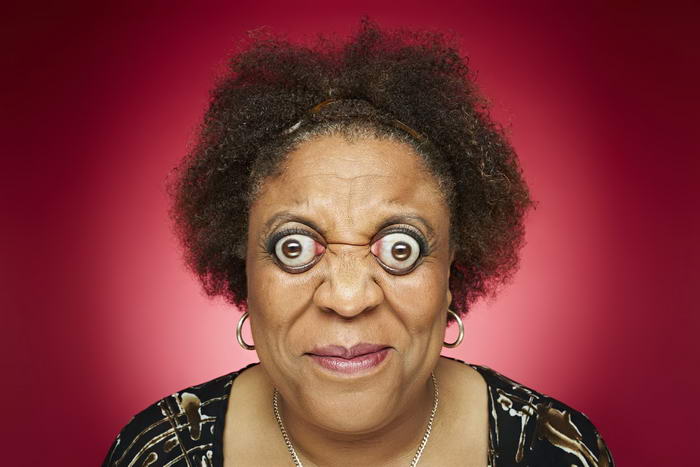 Kim Goodman of the U.S. can pop her eyeballs to a protrusion of 11 millimeters 0.43 inch beyond her eye sockets.
02 – Longest Legs
Svetlana Pankratova from Russia has the world's longest legs, verified as measuring 132 cm.
01 – Largest Earlobe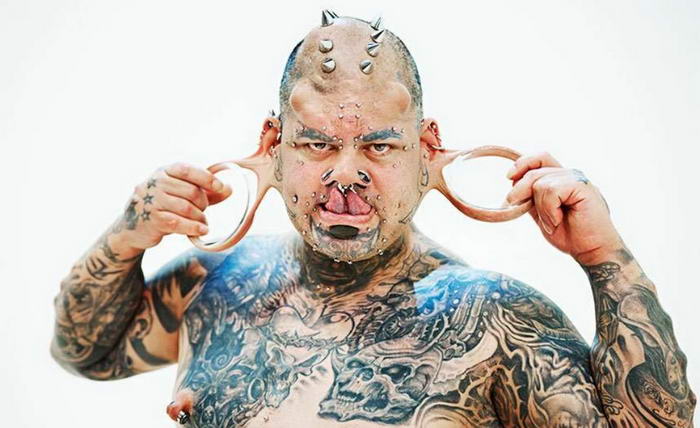 The largest earlobe is 10.5cm and was achieved by Kalawelo Kaiwi from USA as measured at the Hilo Natural Health Clinic in Hawaii, on 14 April 2014.
Source: Guinness World Records