This weekend will see the marriage of one of the world's most eligible bachelors – George Clooney – to his barrister fiancée Amal Alamuddin. For decades many ladies around the world have had their eyes on this silver fox as the 'ideal man'. Now that he's officially off the market, who will replace him? Here's a look at some of the other unmarried rich, successful, handsome men who might be able to step up and fill George Clooney's shoes.
10 – Ben Rattray
You might not recognise his name, but that's no reason not to be included on the list of most eligible bachelors. That's especially true when you consider that he's the founder and CEO of the fantastic website that is change.org. The 34 year old started the business after hearing comments which were made when one of his brothers came out as gay. A family man who's generous as well as devilishly handsome…what's not to like?
09 – Dev Patel
The talented Dev Patel rose to fame with his breakout role in Slumdog Millionaire. Since then, he has starred in several critically acclaimed films, showcasing his impressive range as an actor. Besides his talent, Dev is also known for his charming smile and down-to-earth demeanor.
08 – Tyler and Cameron Winklevoss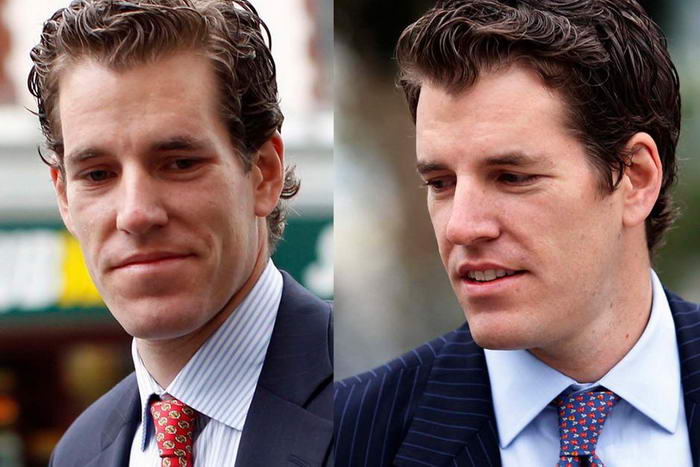 'abc.net.au
We're going to group these two together as quite frankly it's too difficult to tell them apart. The Winklevoss twins are best known as the duo who sued Mark Zuckerberg for stealing their idea of a social network and turning it into Facebook. These guys are the complete package. Aside from being extremely savvy, smart businessmen, they're nice and tall (they both measure well over six feet), and they're sporty too. They represented the United States in rowing at the 2008 Beijing Olympics. Is there nothing these men can't do?
07 – Richard Madden
Richard Madden, best known for his role in Game of Thrones, has rapidly ascended the ranks of Hollywood's most sought-after actors. With his piercing blue eyes and undeniable talent, Richard has become a favorite among fans and critics alike.
06 – Chris Evans
Captain America himself, Chris Evans, is undeniably a favorite among famous single celebrities. With his boyish charm and superhero persona, Chris has captured the hearts of millions. A true advocate for human rights, he actively supports various social causes, making him even more irresistible.
05 – Johnny Depp
It's only fairly recently that Johnny Depp has been able to join the ranks of most eligible bachelors; he split from Vanessa Paradis, his wife of 14 years, in 2012. He may have been married twice before (including to Lori Anne Allison in the 1980s), but his major drawback may be that he appears to have some commitment issues. He has been engaged to no less than four other women, not including his wives. With a jawline that striking, there had to be a catch somewhere! Nevertheless, he remains one of Hollywood's most desirable men and most eligible bachelors.
04 – Andrew Lauren
'Andrew Lauren for Purple Label FW13
You might recognise this handsome man's father: Ralph Lauren. Andrew is the oldest of the famous fashion designer's three children, and the most ravishing. He may be 45, but his features look as though they have been chiseled by a master sculptor. He's a very successful film producer; with his father's business thrown into the mix, you can have a fabulous dress to wear to all those film premières!
03 – Timothée Chalamet
With his unique style and undeniable talent, Timothée Chalamet has taken the entertainment industry by storm. From his roles in Call Me By Your Name to Little Women, this young actor has showcased his versatility and quickly become one of the most eligible bachelors in Hollywood.
02 – Michael B. Jordan
Hailed as one of the most talented actors of his generation, Michael B. Jordan has made a name for himself in blockbuster hits like Black Panther and Creed. This handsome bachelor's undeniable charisma and dedication to his craft have earned him numerous accolades and a devoted fan base.
01 – Henry Cavill
First on our list is the dashing Henry Cavill, best known for his role as Superman in the DC Extended Universe. With his chiseled features and striking presence, it's no wonder he has become one of the most sought-after actors in Hollywood. Off-screen, Henry is an avid animal lover and supports various charities.
In conclusion, these 10 famous single celebrities represent the most eligible bachelors in the entertainment industry today. From their captivating good looks and incredible talent to their commitment to philanthropy and social justice, they are truly an inspiration to fans worldwide. As they continue to dominate the spotlight, we eagerly watch to see what these handsome, accomplished individuals will achieve next.