When it comes to finding love, it can be a tricky and complicated process. From deciding on what you are looking for to actually finding someone that you want to spend the rest of your life with, it isn't always simple. Of course, all the effort is worth it when you do find that special someone to fall in love with.
If you are looking for love but need some help, then read on. We have rounded up the ten best and most secret tips to make sure love finds you soon.
10 – Don't get hung up on the past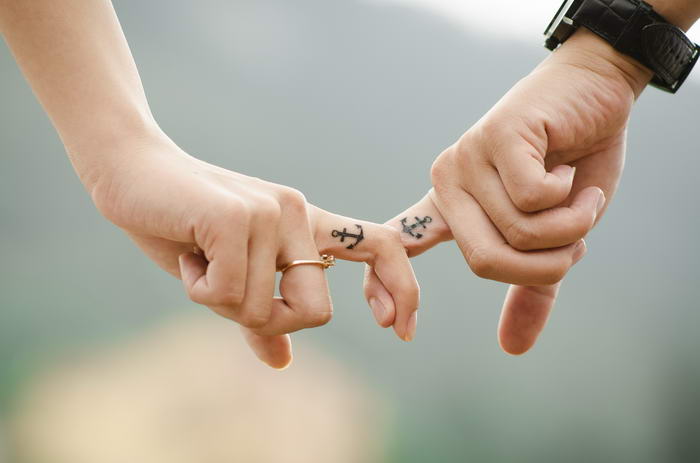 One of the main things that can stop your quest for love is what has happened in your past. Previous relationships can leave you with serious emotional baggage that you can carry with you. The problem is that this can put new people off from getting into a relationship with you. Try your hardest to leave the past where it belongs – in the past! We all have things that have happened to us in love previously, but it is vital to stop them harming your future love life.
09 – Get Out There

One indisputable fact about finding love is that it won't happen on your own in your lounge. It is vital to get out into society and meet new people in your quest for love. Attend any parties that you get invited too and let your friends know you are on the lookout for someone new. By doing this, you will open yourself up to meeting as many new people as possible which may develop into love.
08 – Don't Be Too Picky

Don't get us wrong – having an idea of the sort of person you would like to meet, or you find attractive is fine. Just don't let this hold you back from finding love with someone who doesn't tick every box! If you meet someone that you fancy and like chatting too, it's crazy to discard them because they are not 6 foot or don't have blonde hair. Being overly picky is the main cause of people failing to find love so don't make that mistake.
07 – Don't Count Out Blind Dates

Most people run a mile from the idea of a blind date. This is understandable as it is a daunting and scary prospect. What if they don't like you or you instantly hate them? Although these are natural concerns, it shouldn't stop you from taking a chance. After all, how do you know you won't miss out on meeting that partner of your dreams? If you do need to escape a bad blind date, simply politely explain that it's not working for you and leave.
06 – Don't Rush It

Another great tip to find true love and hang onto it is not rush things. Take the time to get to know each other slowly and build up to spending more time together. Of course, when you have done this and still want to be together then moving in or meeting family is fine. Just take your time to start with to allow love to blossom.
05 – Allow Love To Find You

Some people treat finding true love like a military operation. They will take it all very seriously and plan each night out with surgical precision. The problem here is that people can sense the desperation a mile off and it actually stops you from meeting anyone. Remember that love is about fun and it should happen naturally. It very often strikes when you least expect it so is impossible to plan for in this way.
04 – Don't Miss Your Chance

As noted above, love can strike in the most unexpected or unlikely of places. Don't make the mistake of only looking for love in specific situations like a night out or at work. A chance meeting at the supermarket or the local shop can just as easily turn into true love. Always be prepared to explore any romantic opportunities that come along, whenever they happen.
03 – Make The Best Impression Possible

There is no doubt that finding love is as much about matching personalities that have lots in common. However, the physical attraction cannot be counted out of the equation either. With this in mind, you must make the most of your appearance when out or on a date to help love blossom. This will help initially attract someone, so you can then get to know them better. Update your wardrobe, pamper yourself with a new haircut and beauty products and you will soon find romance.
02 – Be Positive

Imagine you go out to a bar and there is a single person sitting in the corner, with an anti-social look about them. Maybe they have crossed arms, are not speaking to anyone and have a grumpy face. Would you be interested in finding out more about them? The answer is probably no, and this is why you should always present a positive, happy image. This will attract more people to you and help in your quest for love.
01 – Don't Obsess About It

Falling in love and finding that special someone is amazing. However, you can still live a happy and full life without love. Stay busy with family and friends and try not to get too down or obsessed about it. The irony is that once you do this, you will probably come across love right away. Love will come when it is ready, so you might as well have fun while you wait.
Love is what makes the world go around and, as humans, we are all programmed to seek it out. If you are having trouble finding love, then the above tips should give you a helping hand. Before you know it, you will be enjoying romantic nights in and someone to enjoy those long lie-ins with!
*Images via pixabay