Lady Gaga is one of the most extraordinary celebrity nowadays. With her songs, music videos, dressing style and also with her hair style. Gaga was born on March 28, 1986 in New York City and her real name is Stefani Joanne Germanotta. She begun playing piano when she was just 4 years old and by 13 she wrote her first piano ballad. She even started performing open mic nights when she was 14 years old. Lady Gaga attended Convent of the Sacred Heart, a private Roman Catholic School. Later on she got admitted to the New York University's Tisch School of the Arts. There, Lady Gaga studied music and improve her song writing skills. Today she is also the most popular celebrity on twitter. Check out 10 Most Different Hairstyles From Lady Gaga below.
10 – Lady Gaga Turquoise Hair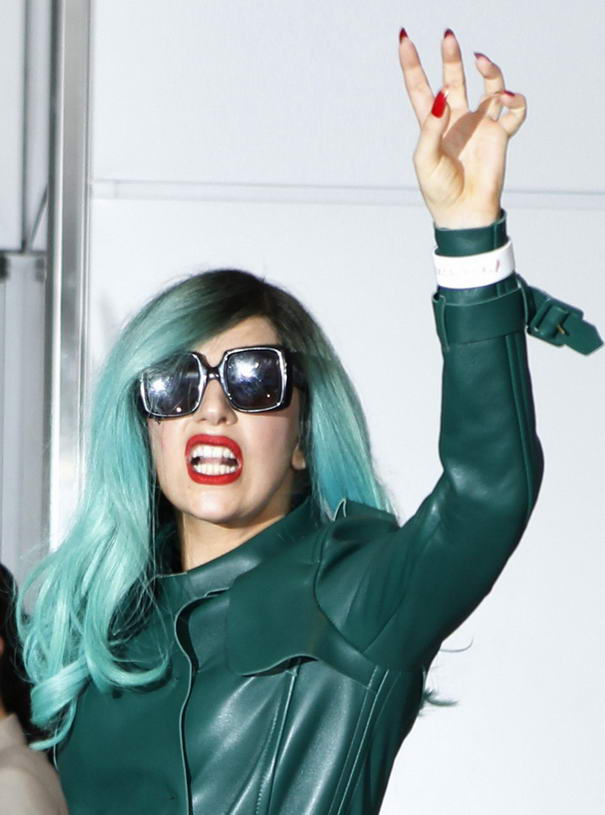 Lady Gaga greets her fans upon her arrival at Narita International Airport on June 21, 2011 near Tokyo with her turquoise hair. She looks more than glamorous wearing a leather jacket that matched her long and beautiful hair.
09 – Lady Gaga Yellow Hair
It is yellow but not usual.Probably one of the most extraordinary yellow hair I have ever seen ! Drag queen sported her half blonde and half yellow hair at the 2010 Grammy Awards. Lady Gaga also wore a custom-made Armani Prive gown Among other awards.
08 – Lady Gaga Bow
Bow hairstyle became an instant fashion trend among Lady Gaga fans. In fact, the hair bow was used to give a classy and glamorous look for weddings and other special occasions, but Gaga broke those boundaries .
07 – Lady Gaga Blonde and Pink Hair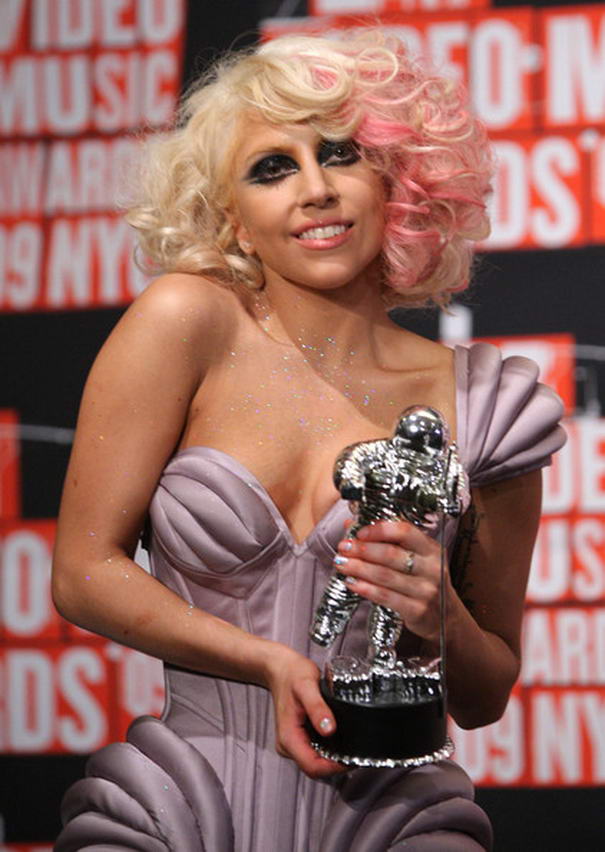 Lady Gaga used the blonde and pink hair with soft curls at the 2009 MTV Video Music Awards. In this occasion Gaga performed 'Paparazzi'.
06 – Lady Gaga Poker Face Hair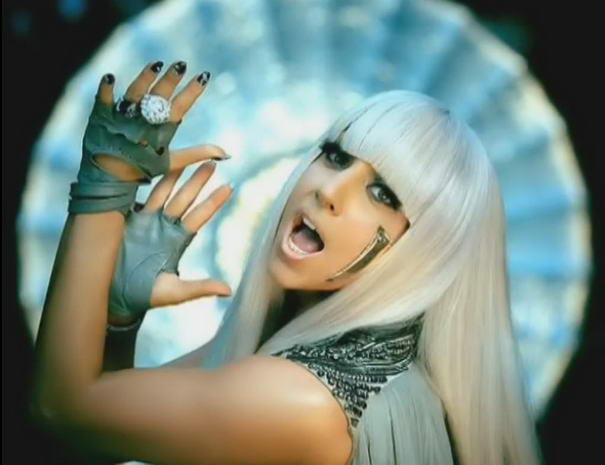 Poker face hairstyle is the one that she used in her poker face music video. This platinum blonde hairstyle with bangs might not be one of Lady Gaga's craziest hairstyles, but it is the first one that she showed she's ''different'' than others to world.
05 – Lady Gaga Short Turquoise Hair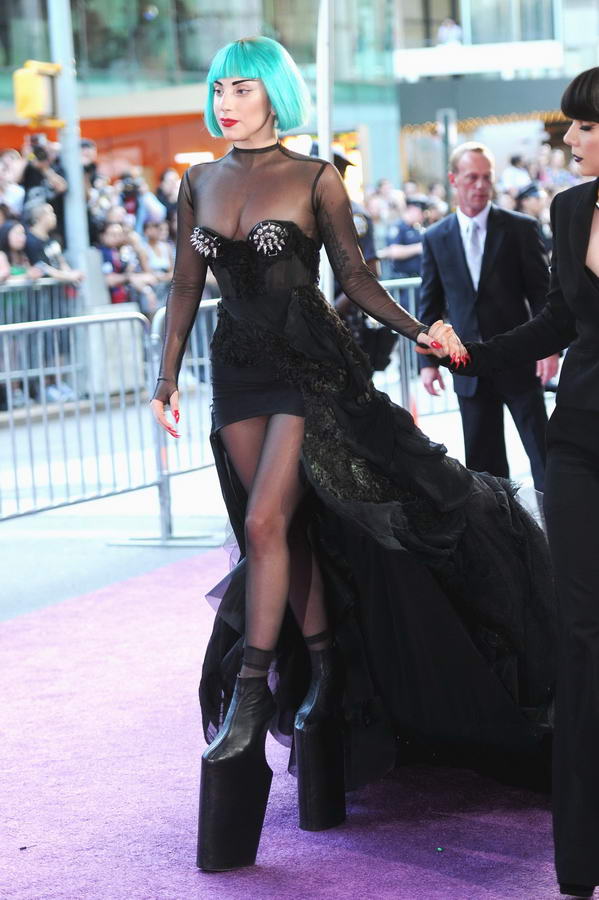 You can't miss Lady Gaga's short turquoise hair for that list. Lady Gaga hits the purple carpet at the CFDA with her short hair and wearing a stunning black dress with a long tail. During the ceremony in June of 2011, she won an award for "Top Style Icon of the Year"!
04 – Lady Gaga As A Man
Lady Gaga used short black hair for VMA 2011. She entered the stage smoking a cigarette, wearing a black coat, and a white shirt.
03 – Lady Gaga Brown Hair
Brown hair is not that different hairstyle for a normal person. But if Gaga uses brown hair, that is different. Because we all know her with extraordinary hair colours and styles.
02 – Lady Gaga Short Purple Hair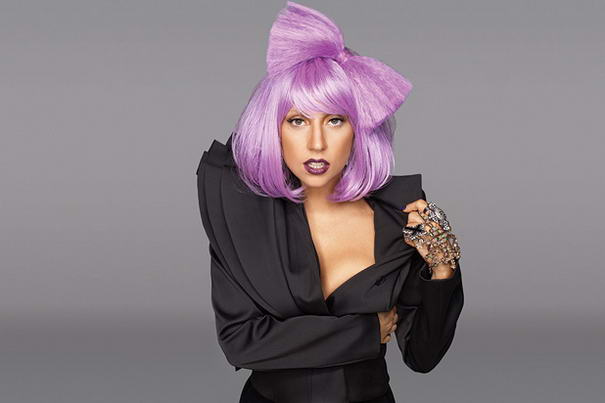 Lady Gaga was on the cover of Billboard magazine in 2009. She had an interview for that issue wearing a fabulous 'Lady Gaga purple wig.
01 – Lady Gaga Full Curls with an Art Deco Accent
The World knows Lady Gaga for her crazy hairstyles, but this is definitely one of the most craziest one. This photo is from the launch of V61, which was hosted by V Magazine. Lady Gaga is seen in a very revealing red and see through lace outfit. Potraying a religious look, Lady Gaga surely knows how to steal the show!