There is nothing more shocking to the public's sense of fair play and decency than a drugs cheat in sport. We all like to believe that an athlete or sports-person has achieved the level they are at and won their trophies due to hard work along with natural talent. When we find out the truth is a little more prosaic, we are not happy! Unfortunately for some, the chance to cut corners and get to the top without working hard is too tempting to refuse.
We look at the ten most infamous sports cheats in history:
10 – Fred Lorz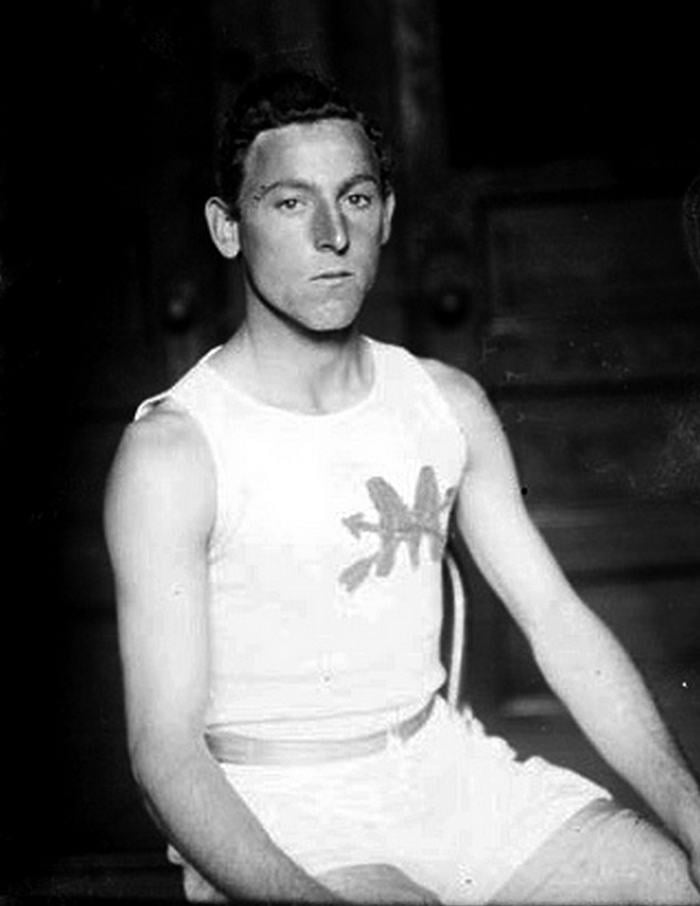 This instance of an athlete cheating his way to success comes from the 1904 Olympic Games in St Louis, America. Hailing from New York, Lorz was a handy marathon runner who many expected to do well in the Olympic marathon that year.
On the afternoon of the race, the temperature was sweltering and many athletes who began the challenging course had to drop out. Out of 32 starters, just 14 finished and head of these was Lorz who came in first with a time of 3 hours, 13 minutes. His initial celebrations were soon quashed as it became apparent he had travelled by car for most of the course! Upon this being revealed, he was stripped of his gold and had to get away quick from an angry crowd!
09 – Boris Onischenko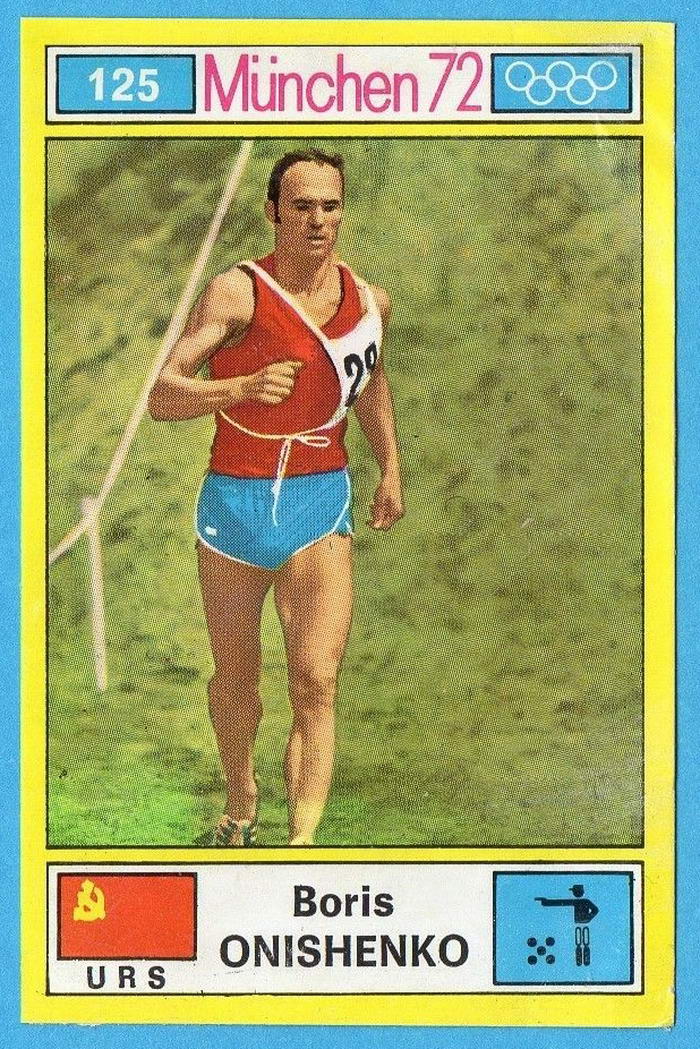 Turning out for the Ukraine in the 1976 Montreal Olympics, Onischenko was a pentathlete who was actually pretty good. He had gained a silver at the previous Olympic games and it seems his desire for a Gold medal was channelled in the wrong direction.
In the Fencing event, he had wired up a crooked foil that would falsely register a hit and give him a point, even if he had not touched his opponent. Cunningly, he had wired his foil up to this effect and hid the extra gadgets under his foil grip so no-one could see. He was eventually found out and disqualified after a couple of opponents raised doubts after facing him and his foil was inspected.
08 – Michel Pollentier
In what is a rather shocking indictment of a fabulous race, this is not the only Tour de France cyclist on our list. As cycling's most prestigious race, the Tour De France does seem to bring out the worst in some riders trying to win. Belgian rider Pollentier was a case in point.
After scaling a tough mountain stage in the 1978 Tour, he took the leader's Yellow jersey but then failed a post-race drugs test. Officials became suspicious when he began pumping his elbow as though he were playing a set of bagpipes in the middle of giving a urine sample. When the inspected closer, he was found to have a variety of tubes under his top that led to a pouch containing 'clean' urine that would be pumped out when he moved his elbow against it.
07 – David Robertson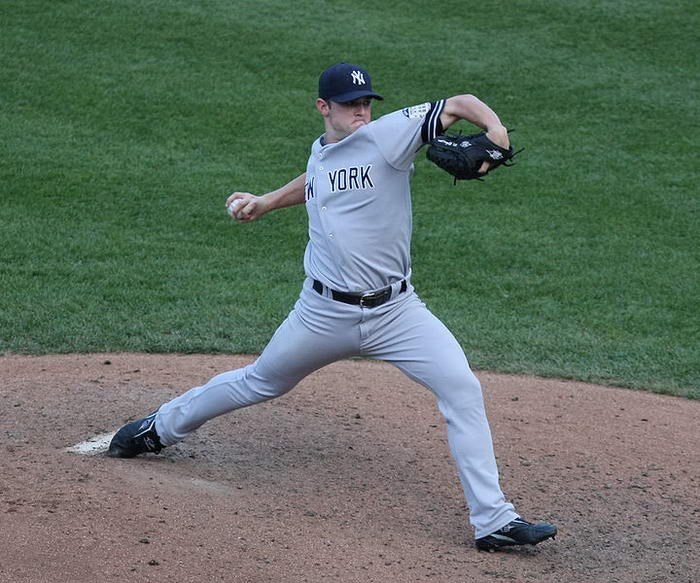 You would think that the gentle, upper-class game of Golf would be immune from anything like cheating. But you would be wrong! Robertson was a Scottish player who many had high hopes for after he became the Scottish Boys Champion. A promising career was thrown away though by his desire to gain a competitive edge.
In the qualifying stages for the 1985 Open in Kent, his partners on the round reported him to officials for moving his ball on the greens. It seemed that Robertson would arrive first, mark his ball as is standard practice but then move it closer when thought no-one was looking. These allegations were upheld and he was hit with a £20,000 fine and 20-year ban.
06 – Sylvester Carmouche
In the many sports out there that have a reputation for things not always being as they seem, horse racing is up there with the best. Jockeys like Sylvester Carmouche certainly don't help that with his actions either!
In 1990 when riding at Louisiana's Delta Downs track, the jockey romped home to win on a 23/1 outsider by 24 lengths and a second over the course record. Officials were naturally suspicious and when they investigated found the foggy weather of the day to be the cause. Carmouche had taken advantage of poor visibility to drop out of the race soon after it started and re-join it when the other horses has already done a lap. Eventually admitting his crime, he was hit with an 8-year ban.
05 – Michelle Smith de Bruin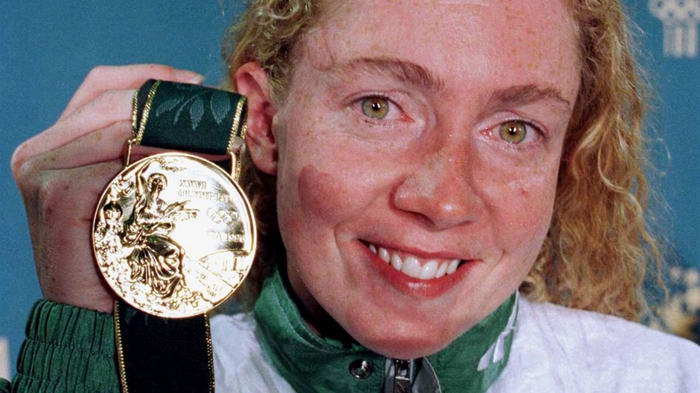 The first thing we must make clear here is that this athlete was never convicted of any illegalities pertaining to her 3 swimming Gold medals for Ireland at the 1996 Atlanta Olympic games. She was never stripped of these and holds them to this day. So, why is she on our list?
Many competitors at the 1966 Atlanta Games voiced concerns to officials at the time although, as above, no wrong-doing was found. Many were also worried about the influence of her husband and coach Eric de Bruin too. He was a former discus thrower who had served a four-year ban for using illegal substances and may worried as to any wrong advice she may be receiving from him, although again no wrong-doing has ever been found there.
What is certain though is that two years after her Atlanta success, de Bruin was found guilty of tampering with a urine sample submitted for testing and banned for four years. This naturally led to suspicions around her whole career although she has always denied any cheating allegations.
04 – Asafa Powell
One of Jamaica's premier athlete and their top-man in the 100 metres before Usain Bolt, Powell ran the race in an amazing 9.72 seconds in Lausanne, Switzerland. Unfortunately, his career was hit by a ban for using the substance oxilofrine along with fellow athlete Sherone Simpson. This substance is closely related to ephedrine and both are not permitted by the sports governing body, the IAAF.
In fairness to Powell, this substance can be found in diet supplements so it may not be that he was deliberately trying to cheat as such. Whatever the main motivation, there is no doubt he has fallen foul of the sport's rules and paid the price as such.
03 – Marion Jones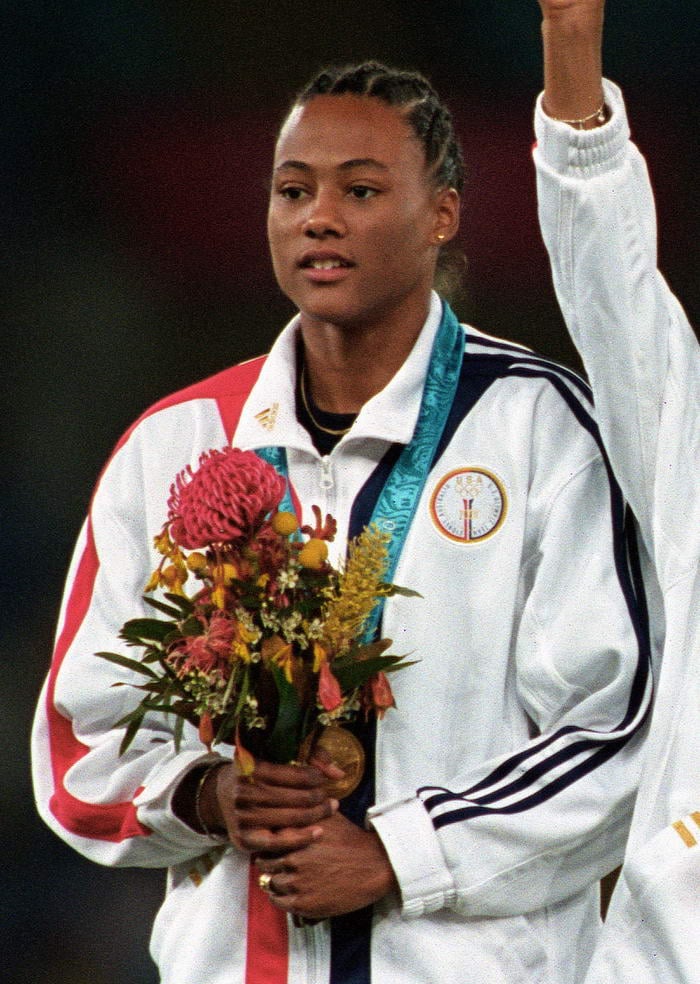 In her prime, Marion Jones was a superb athlete and a natural successor to that 1980's legend, Florence Griffith-Joyner. Her blistering speed made her the dominant female sprinter when she was competing although allegations of cheating dogged her throughout her career. She always denied this though and kept up the pretence for many years until finally being found out.
The real nail in her coffin was BALCO director Victor Conte confirming he has personally supplied Jones with banned performance enhancing steroids five times. With this out in the open, Jones finally had to admit her cheating and consumption of steroids to get an edge. This led to her spending time in prison to reflect on what she had done.
02 – Ben Johnson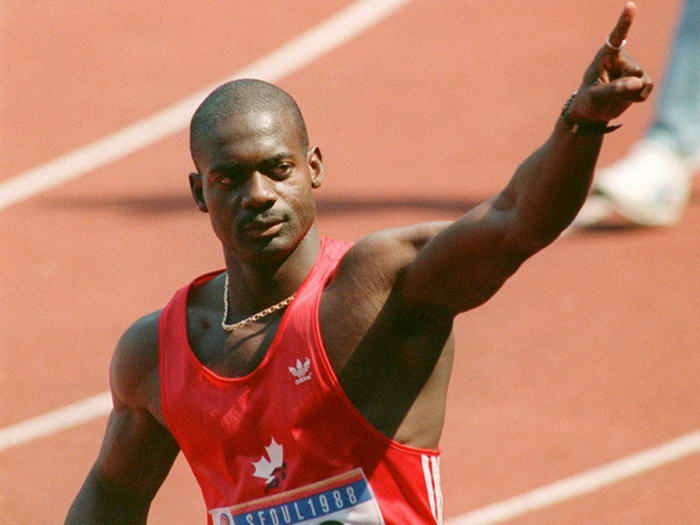 For a long period of time, this guy was the most famous drug cheat out there! Famously winning the 1988 Olympics' 100 metre event, he had his Gold medal taken away when failing a drugs test afterwards. In truth, this was the culmination of suspicions regarding Johnson's superhuman efforts. In the late 1980's he had shown similar feats in World Championships which led to many, including his main rival Carl Lewis, suspecting something was going on.
Although he at first denied any wrong-doing, the evidence suggested otherwise and he was banned for a period of time. Amazingly, this didn't put him off cheating and he was caught failing a drugs test again when he returned to athletics!
01 – Lance Armstrong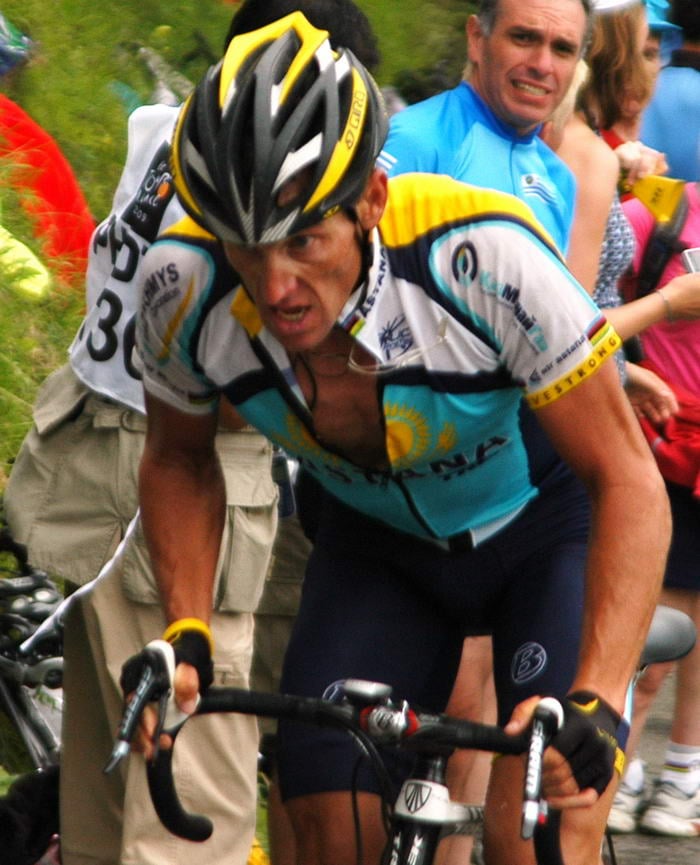 Can there be a more calculating, tragic and infamous story of cheating in sport than this American cyclist? At one time, he was a true golden boy of world sport with the public loving his comeback from cancer to reign supreme. His seven Tour De France victories were a true pinnacle of the sport at the time they occurred. Many held him as proof of what hard work and belief can do when it comes to achieving what you want in life.
Unfortunately, it is now known that Armstrong has a little help that he wasn't planning on telling anyone about! His steroid abuse was actually some kind of open secret inside cycling however and at various points in his career it leaked out which meant he had to deny it. Finally in 2012, the United States Anti-Doping Agency accused him of cheating by taking banned steroids which he did not contest. This time he also admitted the extent of what he'd done which included bullying other cyclists into keeping his secret.
For many reasons, not least the desire to win, doping and cheating in sport has always gone on. The people on this list are simply some of the more famous examples to have been caught and punished for their transgressions. Whether it will ever be wiped out is open to debate but there is no doubt that we would all like to see sport clean and drug-free.