Do you have acrophobia? If you still don't have that fear, you can change your idea after seeing these breathtaking photos of skywalking trend by Marat Dupri. Skywalking is the latest photography trend among Russian teens. The idea is simple. Find a really high building, climb to the very top and stand at its very edge. You would feel like you're on the top of the world. If you have a friend like Marat Dupri, may be you can have photographs from up there to post on the internet which would make real money.
Breathtaking Photos By Marat Dupri
Marat Dupri is 19 years old teenager who engages in skywalking. He risks his life quite casually, scaling sky high buildings and capturing photographs of the world below. He first started to take pictures from his own roof. But soon, he was aiming for bigger and better ones. His roof wasn't enough high for Marat. After that with the help of his friend, he scaled a 33-storey building to the very top going right to the very edge of the 120 m high structure. He said, "It was such a thrill; we couldn't wait to do it again." And they didn't. One of the shots shows the group of teenagers scaling one of Russia's seven Soviet skyscrapers, using a ladder. In another one, his friend is perched at the side of a monument to Peter I, 215 m in the air. There are even photos from atop the Moscow tower, one of the highest buildings in Europe. Looks dangerous huh?
American youth had bizarre trends in past like Planking, Owling, Horsemanning and Batmanning. These are nothing near skywalking! Check out 10 Most Breathtaking Photos On Sky High Buildings by Marat Dupri.
10 – Skywalking Photos By Marat Dupri
09 – Skywalking Photos By Marat Dupri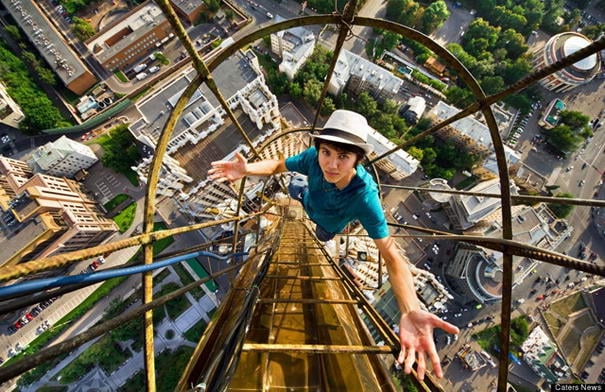 08 – Skywalking Photos By Marat Dupri
07 – Skywalking Photos By Marat Dupri
06 – Skywalking Photos By Marat Dupri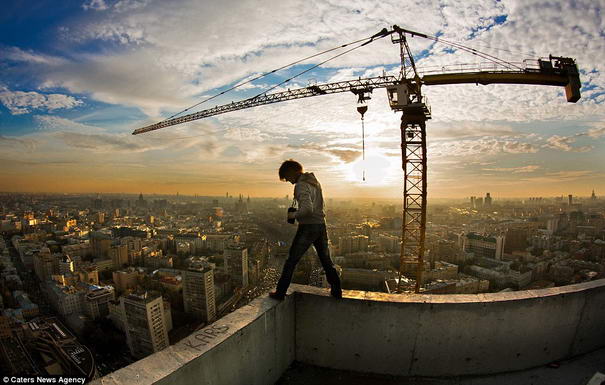 05 – Skywalking Photos By Marat Dupri
04 – Skywalking Photos By Marat Dupri
03 – Skywalking Photos By Marat Dupri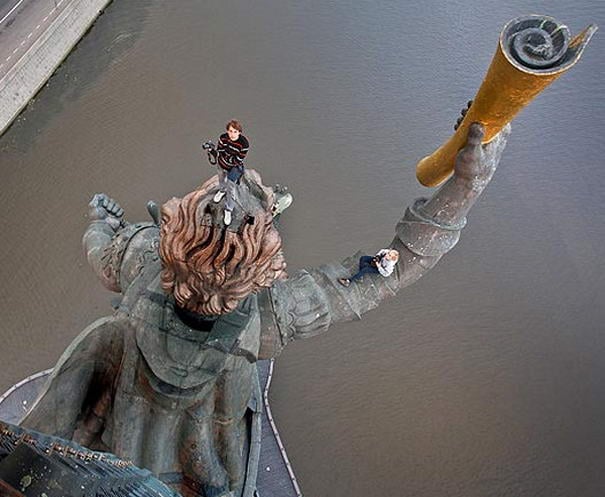 02 – Skywalking Photos By Marat Dupri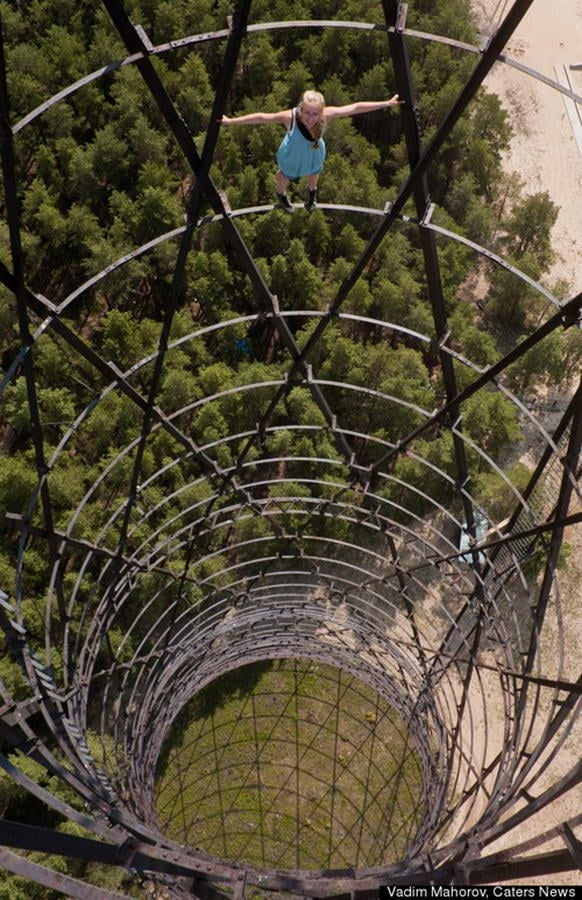 01 – Skywalking Photos By Marat Dupri