Fashion is central to our lives and a massive industry in its own right. It is also an industry which fascinates us and gets lots of public attention. Many people for example love to see the latest shows from top designers like Gucci or Armani, so they can keep up with the latest fashion trends. This has seen fashion grow over time and the phenomenon that is the supermodel emerge.
Supermodels were like normal models but multiplied by 10,000. They got more attention, earnt more money, had more influence and were not prepared to simply fade into the background. This led to some truly iconic modelling names make headlines when they were at their peak.
But which are the ten most legendary supermodels ever?
10 – Christie Brinkley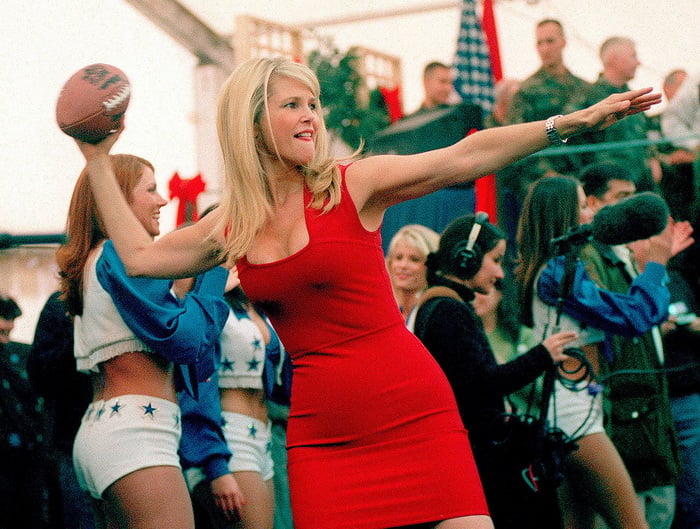 This stunning blonde bombshell really defined what a top model was in the 1970's and 1980's. Some even claim she was the first genuine supermodel! Originally from Michigan, Brinkley was an internationally famous face with a beaming smile and gorgeous figure. Seen on the top catwalks internationally and working with the most famous designers around, she also was the face of Cover Girl for 25 years. This went with her 500 magazine covers and 3 consecutive Sports Illustrated Swimwear covers. To make her that bit more famous around the world, she was also married to singer Billy Joel for a time. It is rumoured that he wrote 'Uptown Girl' just for her.
09 – Cindy Crawford
As the 1980's got into full swing, Brinkley had some serious competition in the supermodel stakes. This was the time the celebrity model really got going and some fresh young talent began to regularly make headlines – rather than the clothes they wore. Illinois native Cindy Crawford was certainly a massive name in the modelling world in this era and well into the 1990's. With an athletic figure, big hair, smoldering eyes and strong brows, she was never one to fade into the background. There was also THAT famous beauty spot which also gave her unique appeal. On top of her modelling work, she also branched out into the fitness world, with her range of workout videos.
08 – Claudia Schiffer
It is thought that stunning Claudia Schiffer is worth around $60 million – not bad for walking up and down catwalks for a career. Schiffer though did it with such glamour, such style and such sexuality that she really stood out. Of course, there were also all the sponsorship deals and magazine covers to make her even more iconic too. Working with everyone from Versace to Prada, Chanel and Karl Lagerfeld, her European sex bombshell looks gave her a real edge over others. Fans of magician David Copperfield will also remember that she spent many years as his wife too, which helped keep her in the papers.
07 – Helena Christensen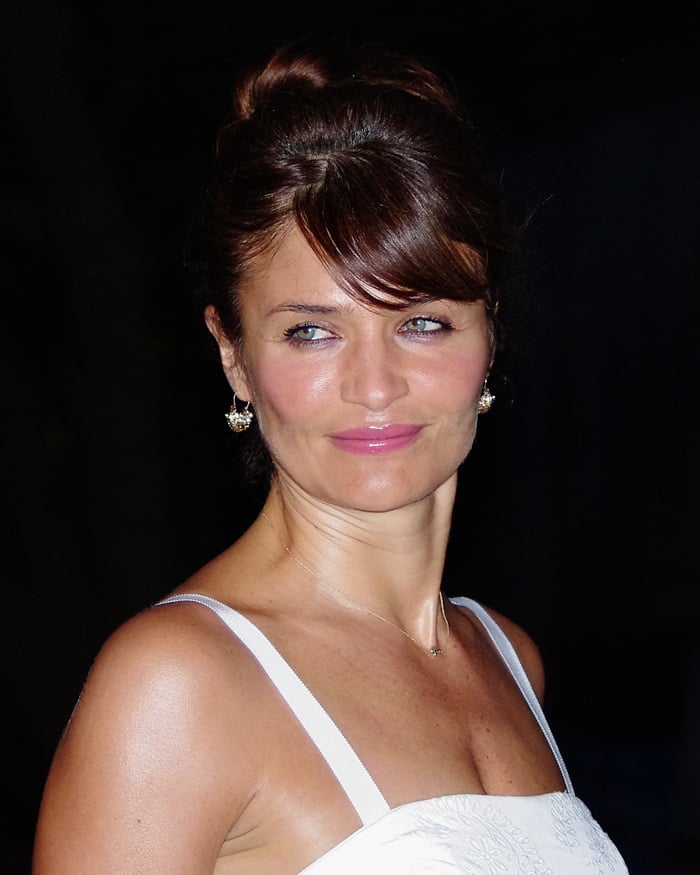 Another iconic supermodel many will remember from the 1980's and 1990's is Helena Christensen. Her Danish/Peruvian heritage gave her a really exotic look and alluring edge. This allowed her to really light up any catwalk she was on, any photo shoot she did and show off any outfit she modelled to great effect. She also seemed to have an enigmatic side to her personality which made her fascinating to watch. Christensen was also a skilled photographer and aspiring musician when not on the catwalk.
06 – Linda Evangelista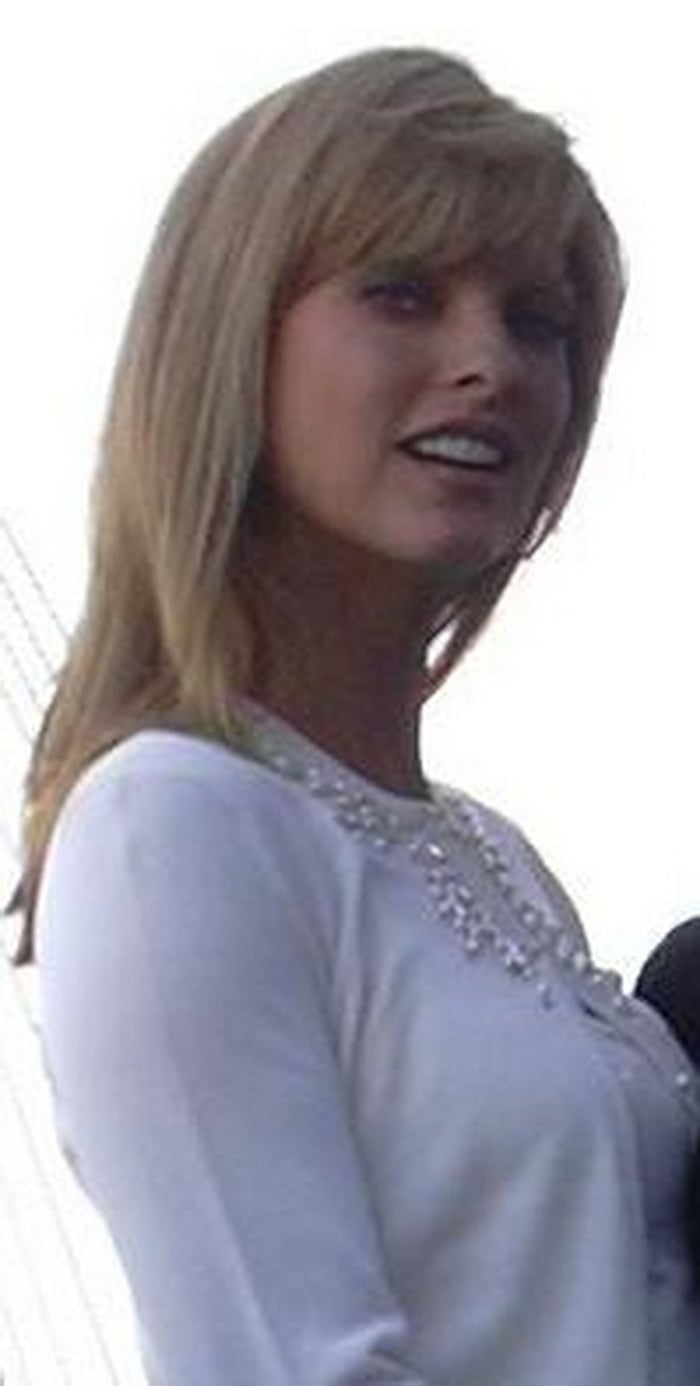 Hailing from Ontario in Canada, Evangelista made up a small group of models who really dominated the scene at one time. So famous was she at her peak, that the short cropped haircut she sported was copied by millions of women all over the world. Evangelista was a major deal within modelling too and was known as a real models model. Her tall, thin frame meant that she just the right type of body to show off any designers creations to great effect. This saw her work with every major designer around from Gucci to Chanel, Versace and more. Interestingly, it was Evangelista who uttered the oft quoted phrase about supermodels not waking up for less than $10,000!
05 – Christy Turlington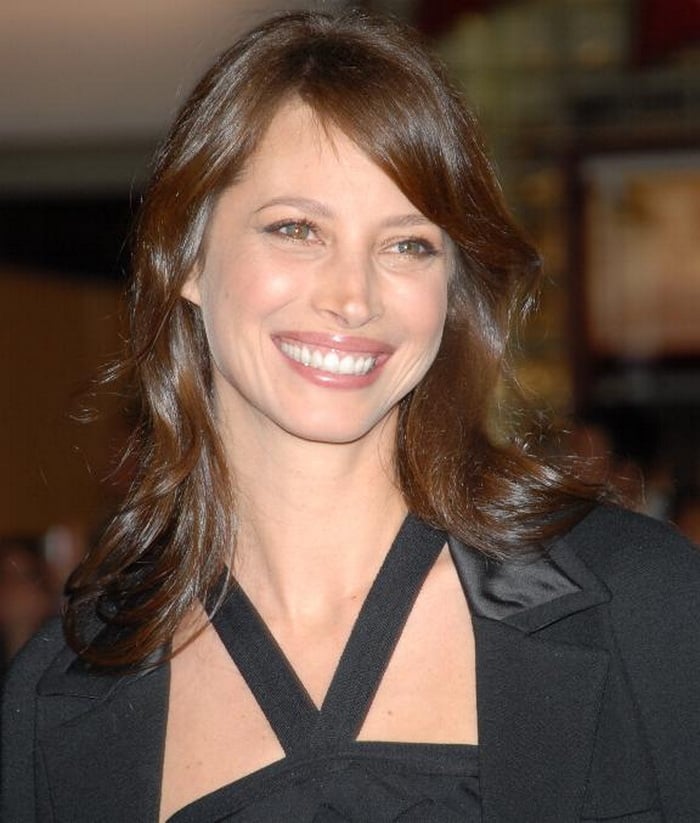 Who remembers the famous Eternity perfume campaign Calvin Klein ran back in the day? If you do, then you will know all about the face of that campaign – Christy Turlington. Hailing from LA but with some family background in El Salvador, she had a girl next door look with just a pinch of exotic beauty that really worked. Full lips, an athletic body and come to bed eyes also made her a firm favourite with fans. As with the other supermodels on our list, she made millions during her career and appeared at all the top shows and fashion weeks on the planet at some point. She now has stepped back from modelling and has launched her own range of Ayurvedic healthcare products.
04 – Elle Macpherson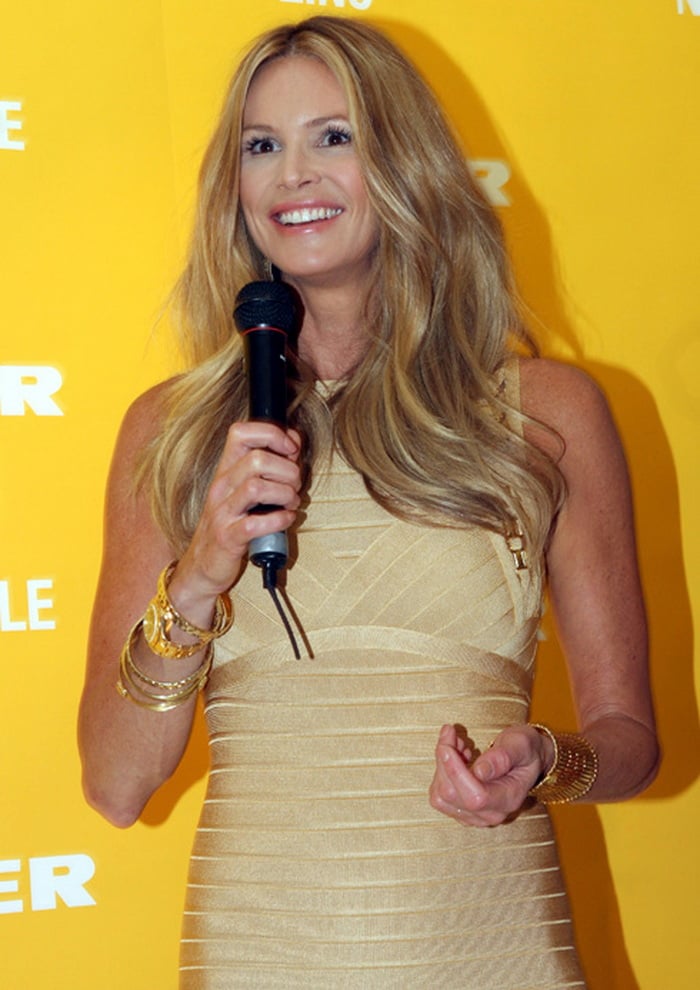 You know that you have made it as a celebrity when you have a nickname which you are known by. This happened to Australian supermodel Elle Macpherson and shows how iconic she was and still is. Known simply as 'The Body', she was a beautiful woman with a gorgeous athletic figure and wide smile. To confirm her status, she made the cover of the Sports Illustrated Swimsuit issue a record 5 times. Macpherson was widely used at the peak of her career by many magazines and designers, due to looking great on camera and being able to pull off any outfit. This helped gain her lots of exposure and become known as one of the top supermodels around.
03 – Giselle Bundchen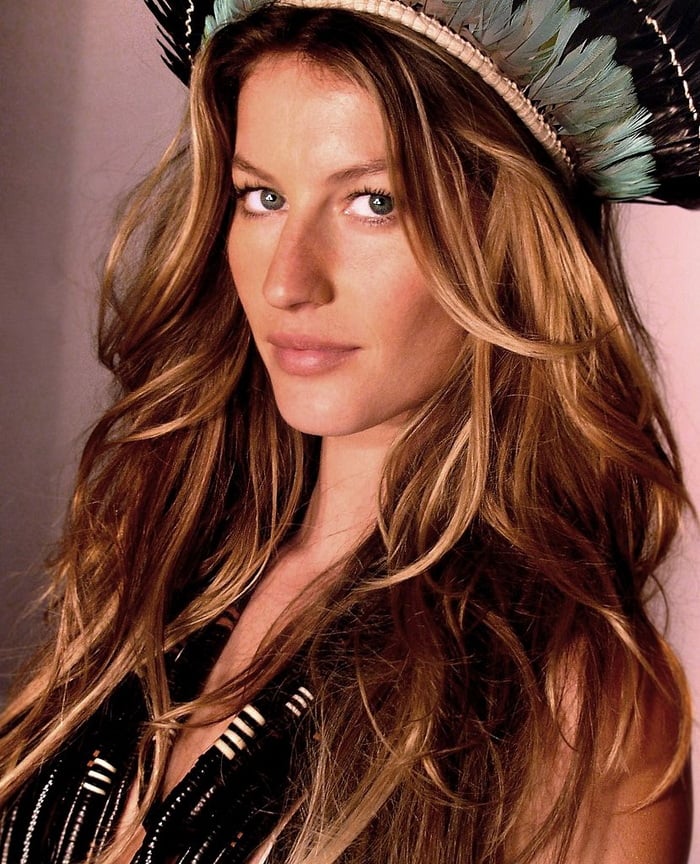 Although the peak of the supermodel years was really the 1980's and 1990's, new talent has come through since to become widely known. The pick of the bunch is stunning Brazilian model Giselle Bundchen. Known for her sun-kissed looks and big hair, she has even got a way of walking on the catwalk named after her! Known as the 'Horse Walk', it involves picking the knee up as you go and kicking out the feet in front. Giselle has made headlines not only for being the highest paid model every year since 2004 but also wearing the Red Hot Fantasy bra at a Victoria's Secret show which was worth $15 million. When you add in her 350 ad campaigns and 1200 magazine covers, she deserves a place on our list.
02 – Naomi Campbell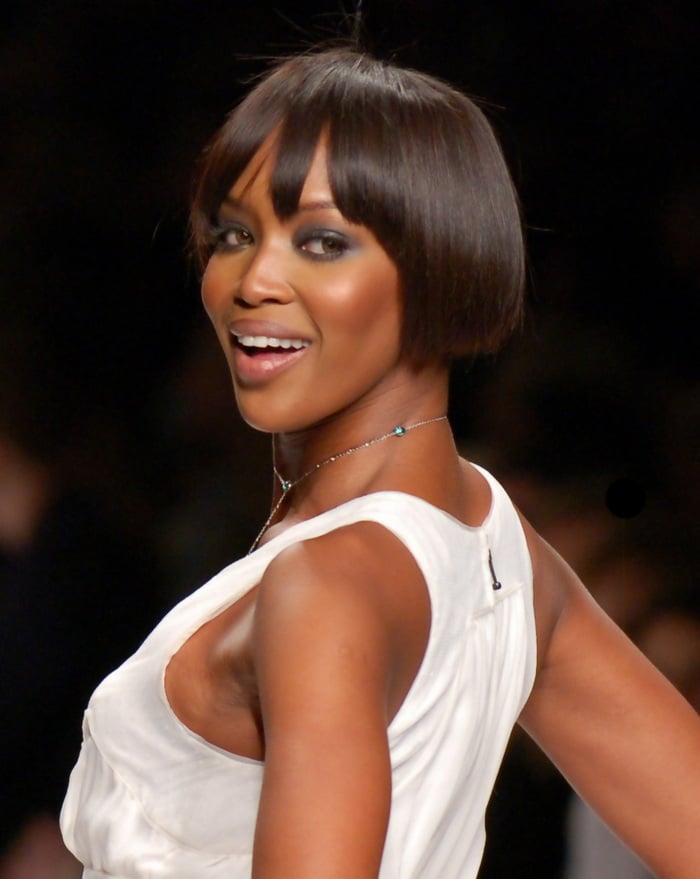 If you are talking about supermodels who everyone knows, everyone talks about and who makes plenty of headlines, London-born Naomi Campbell must feature. Of course, her long career has also seen her grace many top catwalk shows, ad campaigns and magazine covers. Campbell was really something different when she broke through, thanks to her ferocious attitude and aggressive beauty. Paired with a seriously big pout and pretty looks, she really did have it all. Campbell was also important in enabling the fashion industry to become more diverse and include more black models in campaigns. To this end, she was the first black model ever to appear on the cover of US Vogue's September issue in 1989.
01 – Kate Moss
Naomi Campbell is a tough act to beat as the most iconic supermodel ever – but Kate Moss just about does it. Moss was also born in London and has enjoyed a long, successful but not always smooth career – just like Campbell. The iconic nature of this supermodel begins with how she even became a model at all. Legend has it that she was spotted on the street by a talent agent and never looked back!
Moss was also a real game-changer and made models more real. Unlike some of her more Amazonian or ultra-perfect colleagues, she was short for a model (5 feet 7 inches) and did not walk like a model traditionally should. This did not stop her though and her outstanding success made fashion embrace what real women looked like.
Moss has naturally earnt millions during her career and worked with all the major brands, magazines and fashion houses around. She is also a well-known global celebrity and regularly inspires fashion trends, based on what she is photographed in. With a colourful personal life to help her make headlines too, she really is the ultimate supermodel.
Supermodels are loved by so many people for so many reasons. For many it is simply that they look great and are attractive to look at on the catwalk, on the TV or in magazines. For others, it is the access they give to a more glamorous, extravagant lifestyle. Many people also take inspiration from their career and how they have made millions on their own terms. Some supermodels have taken all this to the extreme – the ones on our list are the most iconic to do so.