One of the most talented and watchable actors of his generation is surely Irish legend Cillian Murphy. Born in Douglas, Murphy is perhaps most well-known now from the BBC TV gangster series 'Peaky Blinders'. The show has just started a new run in the UK and sees Murphy reprise his outstanding performance as gang leader Tommy Shelby. His awesome portrayal of the menace, charisma and brooding intelligence of this character has led many people to discover more about Murphy as an actor.
What may surprise people is that this is just the latest in a long line of standout roles that Murphy has taken on. He has been particularly active in movies where his unique good looks, quiet authority and sheer presence has made him a firm favourite. If you need to learn more about this iconic Irish actor, here are the ten most compelling movie's he has starred in to date.
10 – On The Edge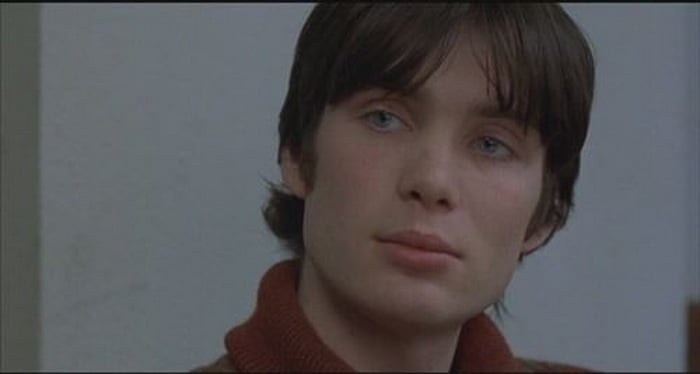 In this early film role from 2001, Murphy plays a character called Jonathan Breech. In essence, this John Carney directed story is about sadness, depression and being able to find meaning in life from that. Murphy's character initially starts off as a suicidal through the grief of his father passing away. After trying to kill himself by crashing his car into a cliff, he is sent to a psychiatric ward for 3 months in order to get better. While there he befriends a female patient who is a self-harmer and we see the character change to a more caring, loving person as he tried to help her. Murphy puts in a really nuanced performance here which shows his full range of acting abilities. At first cynical and destructive but then loving and compassionate, the film allows him to really show what he can do.
09 – Broken
From one his earliest roles in movies, we now move to a much later one from 2012. This film is based on a book which in itself was inspired by the famous novel 'To Kill A Mockingbird'. Murphy takes on the lead role of teacher Mike Kiernan who works at a school in a rough area. One of the pupils he grows to care for and help is called Skunk. She has a troubled home life and sees violence on a daily basis around where she lives, including being bullied at school. Teacher Kiernan plays a key role through the film in helping her self-esteem grow and ultimately helping her to enjoy life. Murphy manages to turn his character into a true 3 dimensional person here which is very impressive. He also brings his magnetic presence to the screen which means you cannot take your eyes off him when he is there.
08 – Disco Pigs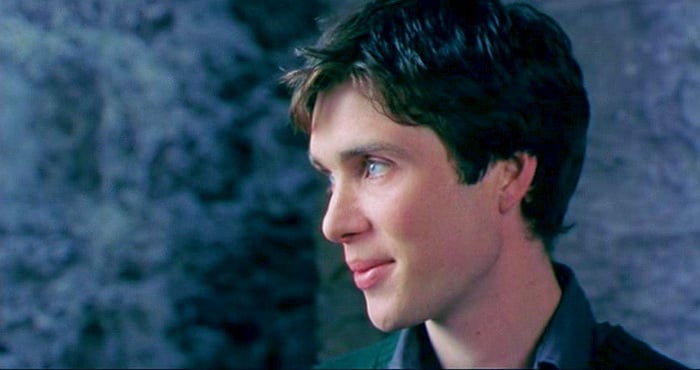 This film is actually based on the play of the same name and is a classic of Irish cinema from 2001. In it, Murphy plays the lead role of Pig who is in love with Sinead, played by Elaine Cassidy. The story is essentially about Pig's love for Sinead and the lengths he will go to in order to be with her. While Cassidy is immense in it, Murphy is the one who really steals the show. His on-screen chemistry with the actress who plays Sinead is impressive and he brings a real humanity to the tortured, volatile character of Pig. He plays the character in a way that is both believable and inspired which is a sign of how talented he is. It was a role that played a key role in showcasing what Murphy could do to other's in the industry.
07 – Intermission
The early part of Murphy's film career were rooted in the Irish and UK independent movie scene. This is understandable as he first had to prove what he could do before Hollywood could cast him. Intermission was released in 2003 and is an interesting tale from director John Crowley. In this film, Murphy plays John who is a classic Millennial type with no financial stability, self-awareness or long-term plans. It is his ability to embody the social and cultural perils of this generation that really hits home here. He manages to make John a likeable character who we root for as the film progresses. Easily one of the most watchable turns in the film, his on-screen presence and authentic delivery is a real joy to behold. As John takes a break from his girlfriend in the film and moves more down an increasingly chaotic path in life, Murphy puts in a real powerhouse performance.
06 – Sunshine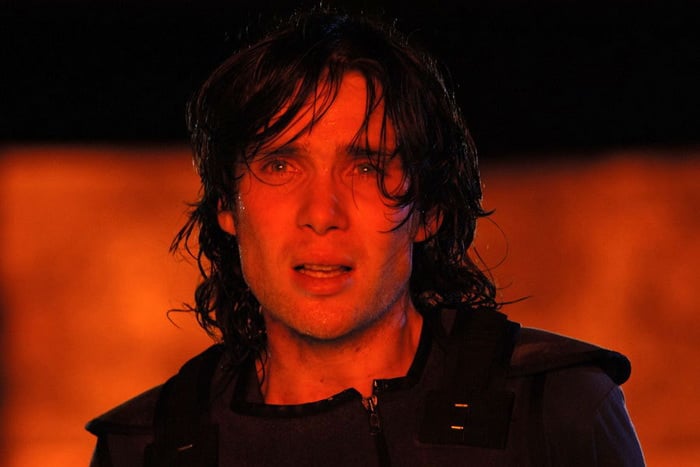 After spending the early/mid 2000's breaking into the movie mainstream, Murphy really took off with this Danny Boyle filmed 2007 sci-fi classic. The basic plot sees a group of scientists trying to save the world from the devastating effects of a soon to be gone sun. Written by Alex Garland, who also wrote 'The Beach', it boasts an impressive ensemble cast of which Murphy is a standout performer. Interestingly, Boyle had all the actors live together for a while before filming, so their on-screen chemistry felt right! Murphy plays Robert Capa who is a lead physicist on the mission to reignite the Sun and save Earth. Murphy pays a great role here, managing to perfectly capture the mannerisms and social awkwardness such a person would usually show. His detached outsider persona is perfect for the role he takes on and shows just how varied and on point his acting skills are.
05 – Inception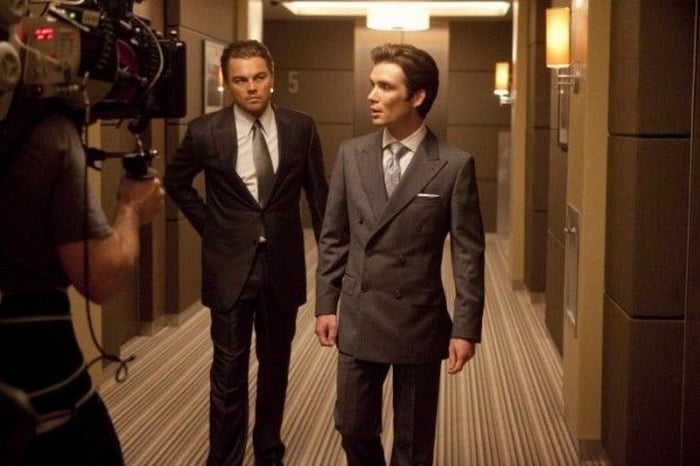 Christopher Nolan is one of the best directors in Hollywood at present and a big fan of Cillian Murphy's. He often casts the Irish actor in his movies and Inception from 2010 was no exception. In it, Murphy plays Robert Fischer who is a businessman under mental attack from a rival. Murphy perfectly captures his characters insecurities and is at once bot assured yet vulnerable. In a way, this is the perfect vehicle for Murphy to show this unique take he brings to his roles. His mesmerizing turn as the tortured businessman with real emotional weaknesses, is amazing. This film is also well-known for its twisting plot and all-star cast, including Leonardo Di Caprio.
04 – The Wind That Shakes The Barley
This film from celebrated UK director Ken Loach shows that Murphy is a brave actor along with being a talented one. The story centres on the Irish struggle for independence and as such touches on material that is quite explosive. Murphy plays Damian O'Donovan who lives in a 1920's Ireland that is being repressed by England but is getting ready to move to London. At first uninterested in what he sees as a pointless struggle for Irish independence, he soon changes his mind after witnessing local IRA men fight off armed British soldiers at the train station. Deciding to stay and fight with the IRA for freedom instead, the film shows him turn from idealist dreamer to hardened fighter. Murphy is simply awesome in this film and puts in an unforgettable turn. At once tough yet intelligent, he adds a real authenticity to his portrayal of Damian.
03 – Red Eye
This was perhaps the first major Hollywood film of Murphy's career and released in 2005. He plays scary terrorist Jackson Rippner and is a great Brit bad guy which all American's seem to love! The story sees Murphy's character board a flight with a female passenger he intends to pressure into helping him carry out his terrorist demands. This is a great film for the actor to show his versatility as he plays an out and out bad guy for once here. It is the ideal role for Murphy though who brings a chilling edge to his portrayal and uses his piercing blue eyes to great effect. Directed by horror great Wes Craven, Murphy's impressive performance will have you unable to look away from the screen and show you just why he is so highly rated.
02 – Batman Begins
Another Christopher Nolan classic is this instalment of the Batman franchise from 2005. Interestingly Murphy went for the role of Batman originally but was cast as super-villain Dr Jonathan Crane (or the Scarecrow) instead. Murphy's character is planning to release a gas across Gotham City that will turn everyone psychotic and cause general chaos. Batman has to stop him and so begins a really good movie that made Batman cool again. Of course, a large part of this is the acting and Murphy brings a lot to his role. With piercing blue eyes and a chillingly cold charm, he is perfect as in a bad guy role. Although never outwardly macho, his ability to portray an underlying menace makes him light up the screen
01 – 28 Days Later
To finish our list, we end at what some would say is the beginning. Although Murphy had played a few roles in low-budget movies before, 28 Days Later from 2002 was his big breakthrough. It is essentially a zombie flick but one that has modern feel for the time it was released in. Murphy plays Jim who wakes up in hospital to a world that is practically empty after being ravaged by a zombie virus will he was asleep, getting better.
After fleeing London, Jim heads out to find sanctuary from the zombie virus in a world that is increasingly dangerous. This is not only a brilliant film but one of the most electrifying performances Murphy has put in on screen to date. The way he takes his character from normal person to frightened survivor and then develops him into someone who will do anything to survive is very impressive. As with all of his roles, it is this talent for showing the full range of human emotions and frailties in one character that helps him be so watchable on screen.
When you begin to look at the fabulous roles and performances Cillian Murphy can boast of, then it is easy to see why he has so many fans. Able to play any role thrown at him to the highest standards, he always brings a real authenticity and charm to the screen. It is also his ability to hold viewer's attention and embed a sense of brooding menace to his roles when needed that make him so special.