Who can resist a good martial arts flick? Not only do they give you a dose of hard-hitting, butt kicking action, but they are very entertaining too. Some of the biggest stars in world cinema call these movies home from the Don, Bruce Lee, to Jet Li. With that in mind, we take a look at the ten most amazing martial arts films you can check out right now.
10 – House of Flying Daggers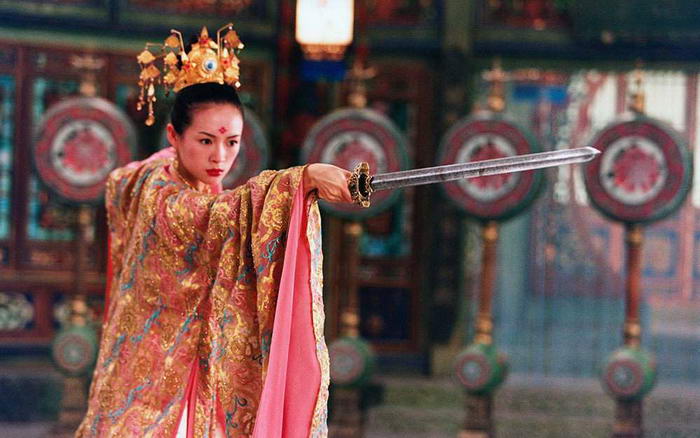 To start out list, we have this dreamy and almost romantic film. It is true that the fight scenes are a little unrealistic and there are not lots of them. What there is though offer something a bit different too the usual fare you will see which is refreshing. The almost balletic nature of the combat shown is fun to watch and offers some great escapism. The reason it is such a good film is that the central story is very strong with its tale of love blossoming between a cop and the woman he is meant to be apprehending. The final man on man fight scene in the snow is particularly striking and memorable.
09 – The 36th Chamber of Shaolin
Arguably, this was the film along with Enter the Dragon that cracked open the whole martial art industry worldwide. Released in 1978, it had no CGI or wirework in it – mainly because that hadn't been invented yet! The film itself centres on the central character entering the famous Shaolin Temple and training in kung-fu to become a martial arts master. He is then expelled by the Abbot who knows he will then go into the local area and help the people to fight the evil Government forces.
All this is fine and dandy but what really makes this so good is the hour-long training sequence that sees him learn the various 35 chambers of the Shaolin system. It was the first film to show many of the methods to the public and it is well worth seeing.
08 – Bangkok Knockout
This is probably the best film from late Thai master, Panna Rittikrai. The plot is pretty simple but like all films of this type actually benefits from that. With no complicated story to follow or deep insights to think about, you can just focus on the action. To put it simply, a group of kick-ass martial artists get locked in a warehouse and have to fight their way out. This is the cue for lots of brutal, bone-shattering violence from people being hit with shovels or whacked with cinderblocks. Released in 2012, it has the modern hallmarks of real grit and true-life action. No CGI in sight!
07 – Kiss of the Dragon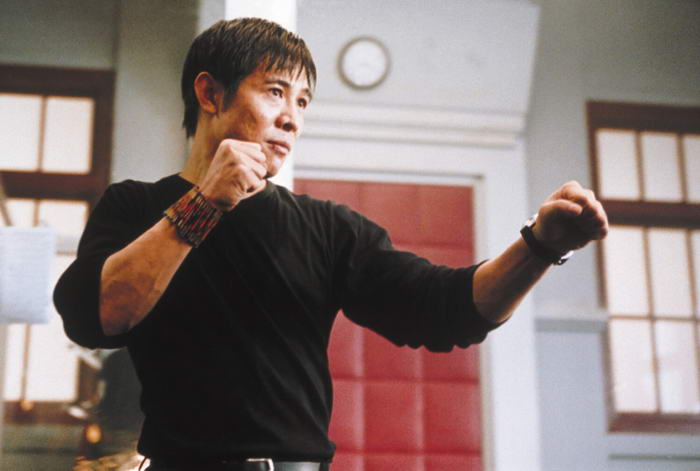 We couldn't have a list of quality martial arts films without mentioning Jet Li. Li plays a Chinese detective who originally travels to France to apprehend a Chinese mob boss. Upon arriving, he is framed by a corrupt French police officer for the mob bosses murder and spends the rest of the film trying to clear his name with Bridget Fonda in tow.
Directed by Luc Besson, it is well-shot and boasts superb performances from all the main actors. Of course, the fighting is stunning with Li in fine form. He is so quick that it can be hard to see what he does but you get the idea with all the bad guys flying cross the screen! The title of the film relates to the final scene where Li's character performs a move on the corrupt cop called the 'Kiss of the Dragon' to kill him at a forbidden acupuncture point on the neck.
06 – Ip Man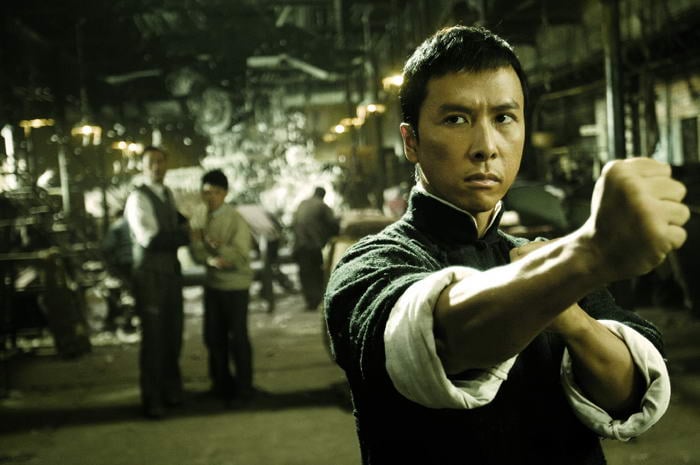 This film stars the always good Donnie Yen as the titular Ip Man. For those who haven't seen it yet, Ip Man was a master of Wing Chun and taught Bruce Lee a lot of what he knew. With these credentials, you know that this is going to be good. Where this movie really succeeds is in the fine acting performance by Yen and the insane fighting sequences. They really showcase what makes Wing Chun so special and flash by at lightning quick speed. It also acts as an interesting take on life in Southern China during the 1930's, where Ip Man lived for much of his life. Grab a seat and enjoy the flurry of limbs and hard-hitting action!
05 – Crouching Tiger, Hidden Dragon
As martial arts films moved into the 2000's, there was a feeling that something new was needed. The film that really pushed the boundaries and saw great success was this one. Forgoing the reality-based themes of many kung fu flicks that went before, this used wires and CGI to create majestic, breath-taking fight scenes.
The sheer nonsense of what was unfolding was embraced and this actually made it all the more fun! Of course, it also allowed the amazing feats of skill that old martial arts masters were famous for to be shown. The opening scene perfectly sets the feel of the whole movie with the central character embarking in a roof top chase to rescue a stolen sword before indulging in a gravity-defying fight! Although there were not lots of fights in this movie compared to others, the whole feel of the film and the superb acting performances makes it one of the best ever still.
04 – The Raid
One of the most modern films on our list is this one. It is arguably one of the most violent and bloody too! A brutal martial arts thriller set in Indonesia, it sees a police team trying to take back control of a huger tower block from the criminal gang that has taken it over. Unfortunately, it is not as easy as it sounds! The tower block is rigged with CCTV and a PA system along with being chock full of scum trying to stop the police in their tracks. The film is really just one long fight scene though and simply an excuse for lots of hardcore rumbling! It has a great bad guy in the suitably named Mad Dog and the scene where the fridge is used as a bomb is also very good.
03 – Bloodsport
The 1980's had plenty of action stars and martial arts films. Perhaps the best one out of them all was Jean Claude Van Damme. Known as 'The Muscles from Brussels', he still enjoys a successful career in the industry to this day. Bloodsport is probably his best film and certainly an amazingly awesome martial arts flick. It is quite similar in feel to Ong-Bak in that it is gritty and full of authentic action. You can almost feel the blood and sweat with each hit on-screen!
The film itself is loosely based on the true story of martial artist Frank Dux. It sees Van Damme's character enter into an underground tournament called the Kumite in a bid to emerge triumphant. In terms of plot, that's about it! But this is where the real beauty of the film is – it leaves lots of time for the fighting which is stunning and well thought out. Of special note, is the end fight between Van Damme and the film's baddie where our guy gets blinded but manages to fight on.
02 – Enter The Dragon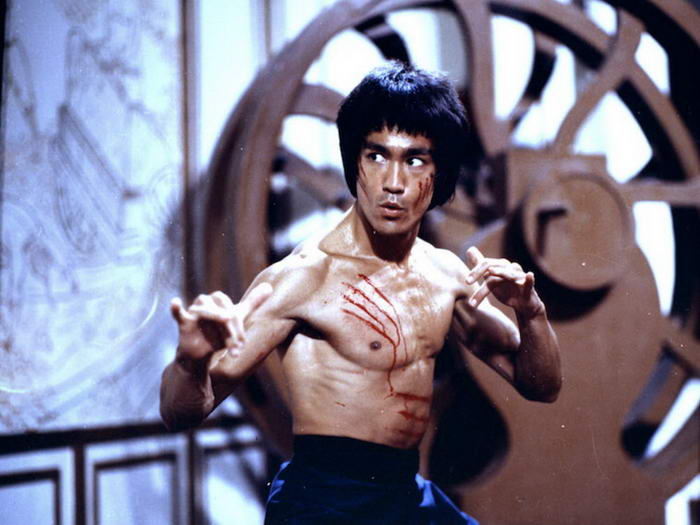 Just missing out on top spot, we have the absolute legend that is Bruce Lee. No-one can argue that he is the most influential martial artist to have lived and did so much in spreading martial arts to the West. It is also fairly certain that no-one can argue that this is his finest work on the big screen.
The film's plot revolves around Lee being invited to a secret martial arts tournament to compete by the mysterious Han. Lee is then recruited by MI6 to go to the tournament but get them evidence on the underground drugs ring that Han is thought to be running from his isolated island. The film contains some excellent fight scenes where Lee is at his very best. The match up against Bob Wall's character is sublime – the speed of Lee is shown to great effect here!
It is not just the action that makes it a good watch though. The plot keeps you interested all the way through and there are some great supporting turns and one-liners to enjoy.
01 – Ong-Bak
This might be a controversial choice considering the acclaimed films it has beaten to top spot, but it really does deserve it! Tony Jaa is simply immense in this simply plotted yet stunningly acted movie. His portrayal of a Thai boxing master sent out from his village to recover a priceless stolen religious relic from the bad guys is awesome. It all boils down to one thing really – the action!
Ong-Bak was famous when it was released for not using CGI or wires to achieve its stunning fight scenes. Each piece of action you see on-screen is 100% genuine and done by the real actors, with Jaa as the main man. It was a refreshing change to many martial arts movies of the time that had gone overboard on the CGI side of things. Ong-Bak really benefited from going back to a more natural, believable style.
The bone-splintering carnage ranges from simple 'oooooh that must hurt' to 'OMG I can't believe he just did that'! For sheer entertainment, excitement and the fact it is actually a really good film at its heart, this is a well-deserved number 1.
As this list shows, over the years, there have been a whole load of superb martial arts flicks to keep us entertained. Their mix of awesome skills, interesting stories, complex characters and stunning visuals will surely continue to amuse us for years to come. Even better, after watching them, you feel like you can take on anyone!