Even if you're not a fan of scary films at any other time of the year, Halloween is the perfect time of year to indulge in a spooky film or two. If you're trying to find a film which will have you quaking in your boots and leave you looking over your shoulder (and behind the door…and under the stairs…and in the wardrobe…and beneath the bed…) all night, then here are ten of the best. Some of these films offer exactly what you'd expect from a horror film, some just give mere suggestions of threats which leave your imagination to do the rest, and some are just downright terrifying. It's up to you whether you watch them with the lights on or off, but either way you should prepare to be spooked and scared!
10 – Paranormal Activity (2007)
Paranormal Activity is the newest film on this list, and it's a thrilling ghost tale. One of the things which makes this film so creepy is the camerawork – you'll see many a scene which has been shot in the style of CCTV or home video footage. This makes it all the more realistic, and the thought that the same events could manifest themselves in your own home is highly unnerving.
09 – Rosemary's Baby (1968)
Rosemary's Baby builds suspension right from the start, which means that the hairs on the back of your neck will be standing up throughout. The beauty of this film is that it is very subtle in its scariness, with more left to your imagination than overtly presented to you. Of course, the subject matter is creepy in itself – the idea of being impregnated by a satanic force is horrifying as it is!
08 – Suspiria (1977)
The most striking elements of this film are the colouring and lighting, which immediately make it really intense to watch. The story revolves around an American dancer who joins a German dance school; at the same time a double murder takes place. However, as things become more and more sinister, you'll find yourself becoming more and more spooked!
07 – The Cabinet of Dr Caligari (1920)
As it was filmed in 1920, The Cabinet of Dr Caligari is actually a silent film. This means that it has to rely solely on acting, lighting and subtle effects to build suspense, rather than any speech or screams. It is generally considered to be the first real horror film ever made, which is just one of the reasons why it is a must-watch. If you're a newbie to horror films then this is a brilliant introduction; if you're a die-hard horror film fan, then this is a classic which you can't miss!
06 – Psycho (1960)
We've all heard of the infamous shower scene from Psycho, which is a Hitchcock classic. This has become such an influential film over the years that most people probably have at least some idea of the plot. Nevertheless, whether you already know any spoilers or not, Psycho still makes a thoroughly creepy film which simply cannot be missed.
05 – The Texas Chainsaw Massacre (1974)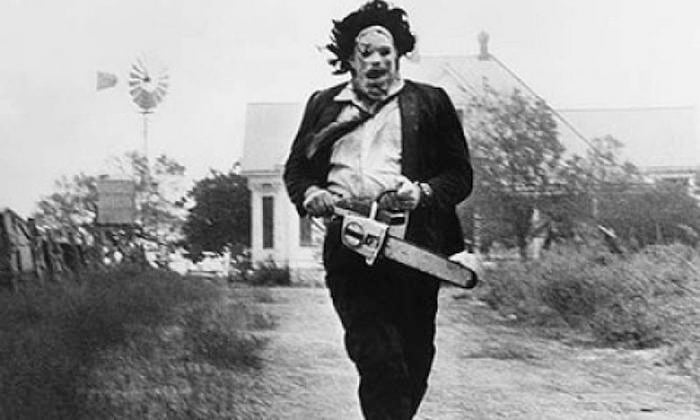 This is one film where if you're looking for gruesome horror scenes then you're in luck. Texas Chainsaw Massacre pretty much says it all in the title – you can expect a chainsaw, killing, cannibalism and plenty of blood. In fact, this film was so popular that it was remade almost 30 years later, but the original is still the best.
04 – Ju-on (2002)
Ju-on is probably one of the least well-known films on this list, but it's also one of the most nerve-jangling. Ok, so the storyline and the acting aren't always the most original, but the Japanese ghost in this film makes the most terrifying sound that will keep ringing in your ears for hours afterwards. Add in to the mix one of the scariest scenes in horror film history (the one involving the staircase) and you have one seriously spooky way to spend your time.
03 – Poltergeist (1982)
In the world of film, it's always the nicest, most normal families who experience the biggest horrors. So it is in Poltergeist, where the children are put through some freakishly awful experiences. This film may have been made over 30 years ago, but it's still just as chilling today – and it remains just as scary no matter how many times you watch it!
02 – The Shining (1980)
The Shining is based on a book of the same name – it was written by Stephen King, so you know it's going to be chilling! This film is the origin of the legendary line 'Here's Johnny!', which Jack Nicholson shouts while straining through a broken door. Famously, Stephen King was rather unimpressed with the film as he felt like many of the original thrills had been removed from his book. Nevertheless, film-goers didn't feel the same – this has become one of the most popular scary films of all time.
01 – The Exorcist (1973)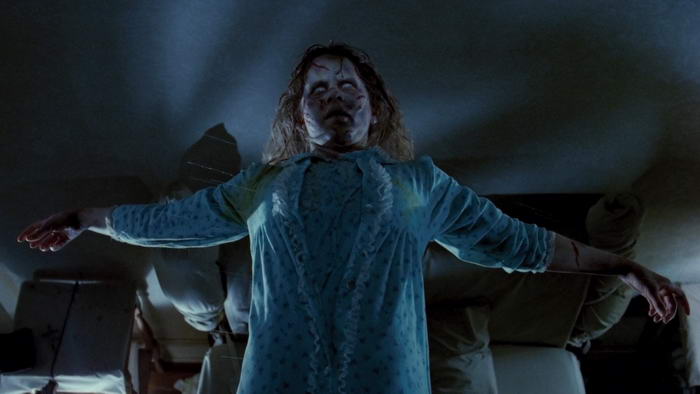 Little is more terrifying than the thought of being possessed by something evil – except, perhaps, that very thing happening to a little girl. In fact, you'll probably never be able to rid the images of the girl from your mind. With subject matter that disturbing, it's no surprise that The Exorcist is one of the scariest films ever made. It's been popular for almost 40 years, and if you've seen it then you'll agree that it's likely to stick around for decades to come!
All images from original movies