The best thing to do in the summer heat is to cool off with a satisfying, ice-cold drink. Water is great but sometimes we want an extra kick and a little booze. Sit back and enjoy the Top 10 Most Refreshing Summertime Drinks during the warm, sunny weather!
10 – Strawberry Daiquiri Jell-O Shots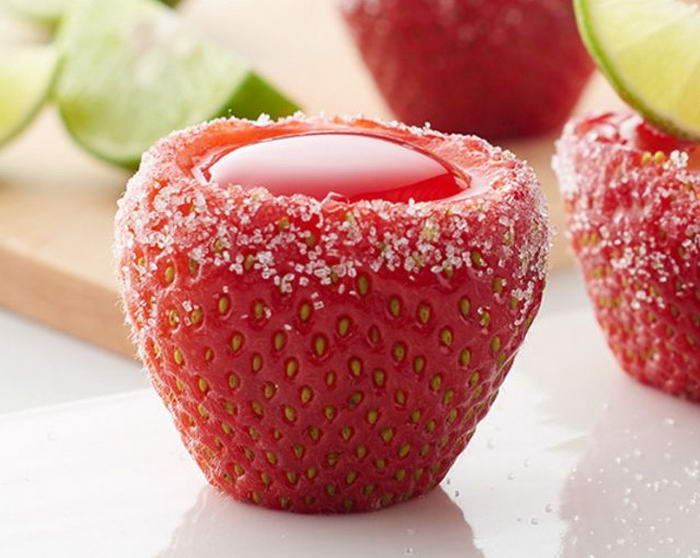 Jell-O shots are a small burst of boozy entertainment and strawberry is a staple flavor amongst fruit flavored treats and drinks. What makes these shots different is that instead of slurping from a plastic cup, you will be popping a fresh strawberry filled with scrumptious rum! The recipe is easy to follow even for those new to making Jell-O shots.
09 – Mimosa Dessert Floats
Mimosa floats are the perfect thirst quencher for anyone who can enjoy Prosecco champagne and rainbow sherbet! Although there are some extra steps like adding melted white chocolate into the mix, it certainly is a fun party beverage as it is both desert and an alcoholic drink. How can you say no to a glass rimmed with colorful sprinkles? The entire recipe only has four ingredients.
08 – Zen Sangria
Spice up your summer refreshers with an Asian-style sangria. It isn't too far from traditionally made sangrias but includes an interesting kink of green-tea vodka. The recipe only has one direction.
07 – Slushed Pineapple Margaritas
Pineapple is a delicious summer treat and this easy recipe is a hidden seasonal gem! Have you ever seen drinks served out of the shells of fruit like watermelon? Frozen pineapple margaritas, although it can be served in any drinking cup, have a fun option of being enjoyed out of the pineapple it comes from. With a slushy texture and fruity garnishes, it will quickly become one of your favorite drinks. Of course, the silver tequila helps too!
06 – Pink Starburst Cosmos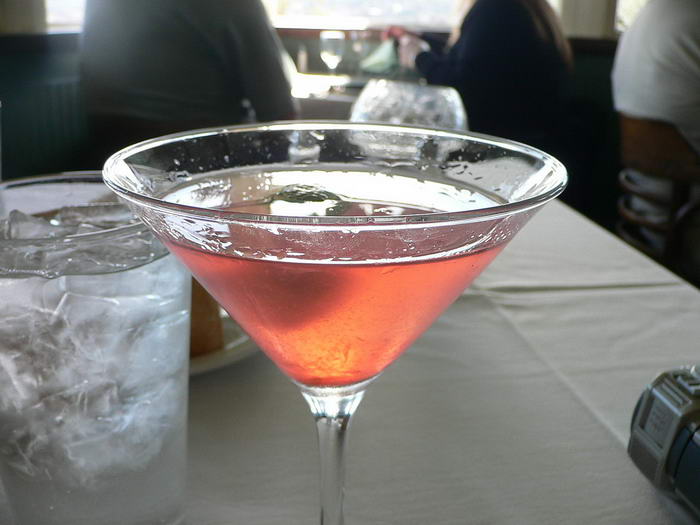 Of many candy flavors, pink Starburst has taken the spotlight for both alcoholic and nonalcoholic drinks. Lucky for you, there is an amazing recipe just for adults! This is an overnight preparation drink but half of the process is already done when you pull the starburst infused vodka from the fridge. This is a good one for those who want something cold but want to take a step back from the slushy vibe.
05 – Tropical Hurricane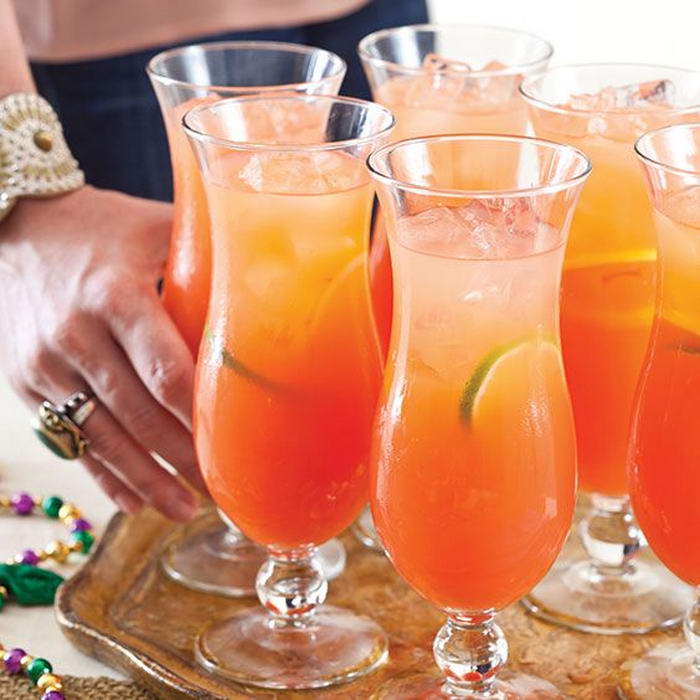 Whether you or at the beach or cruising a lake, a hurricane should be one of the drinks you sip on. It has an exotic tropical zest with the mixture of passion fruit and orange juice; finished with a punch of both light and dark rum. You literally mix and pour with a simplified recipe; garnish to your discretion!
04 – Blue Mermaid Lemonade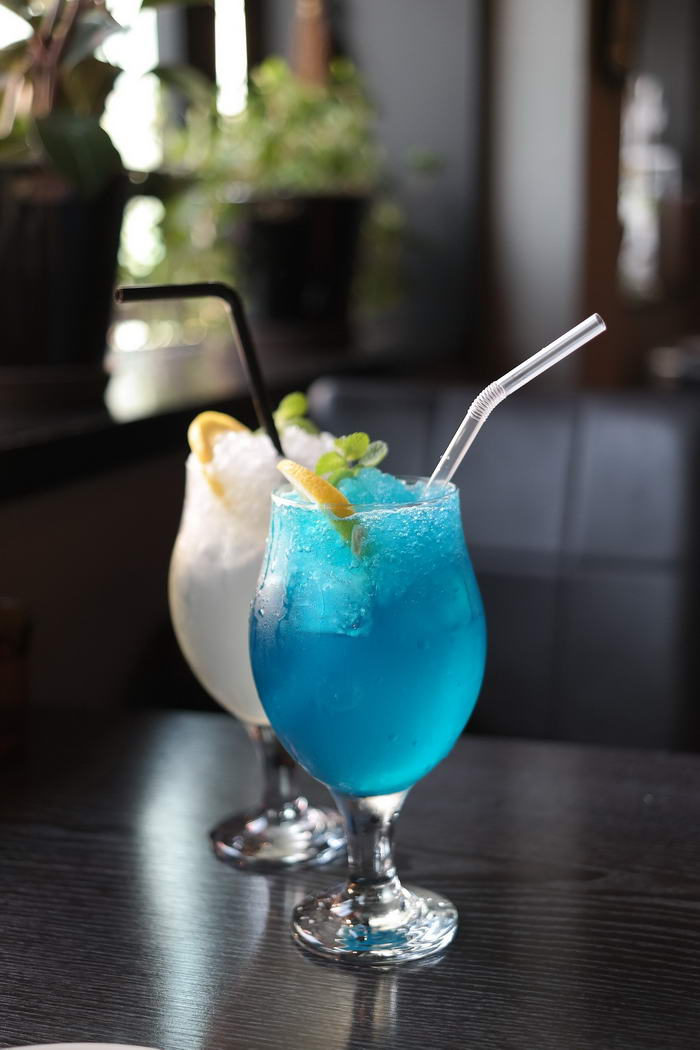 When people think of summertime drinks, colorful drinks topped with little toothpick umbrellas typically come to mind. If this is you, mermaid lemonade won't disappoint you! Fill a tall glass or mason jar with yummy white rum, lemonade, and a splash of blue curacao for an interesting flavor and awesome blue coloring fit for a mermaid. It's terrific for backyard parties and the recipe is simple!
03 – Sour Watermelon Slushies
One of the most popular summer flavors is watermelon and this recipe knows how to make a delicious, refreshing watermelon slushy with a boozy twist. Even though this drink is another overnight process, you have to soak Sour Patch Watermelon Gummies in vodka, it isn't very difficult to make. You can easily keep cool and enjoy sitting by your pool with this beverage!
02 – Traditional Piña Colada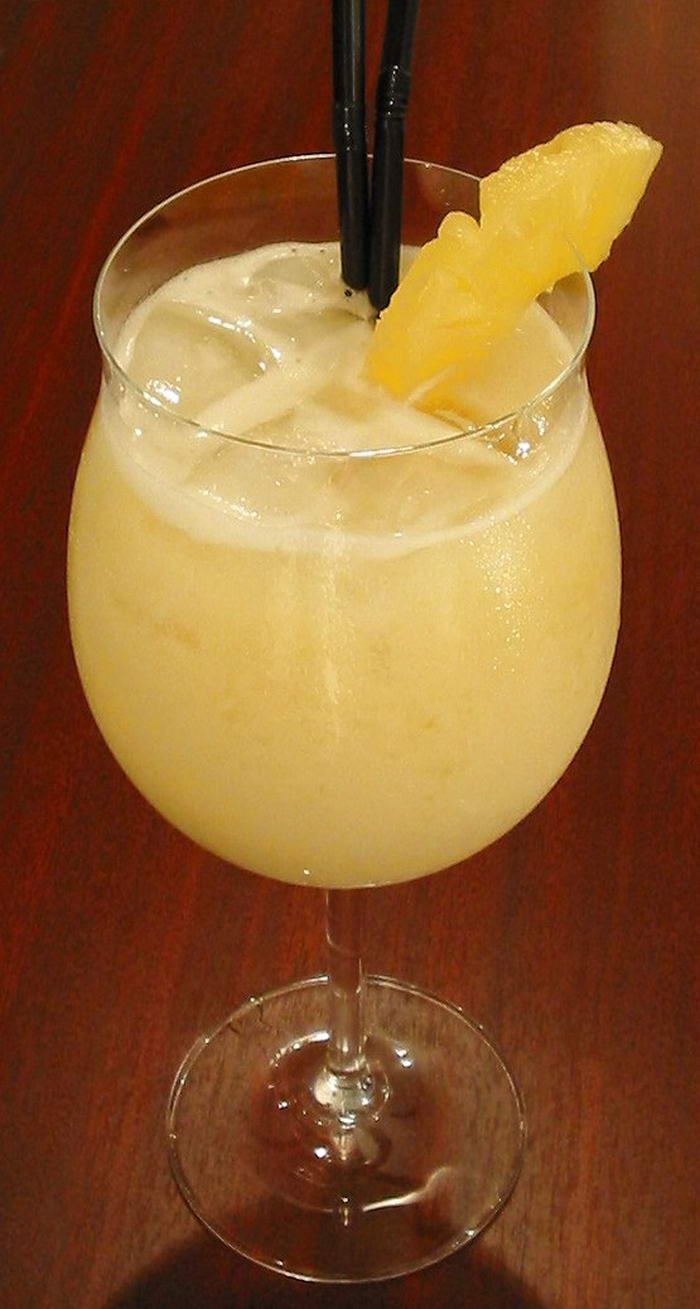 Piña coladas are one of the simplest recipes to follow and it has been an all-time classic summer drink. It's even in a classic summer song, Escape by Rupert Holmes. Rum and coconut milk have been a delectable pair together and adding a pineapple tang to the mix is icing on the cake, so to say.
01 – Layered Spiked Lemonade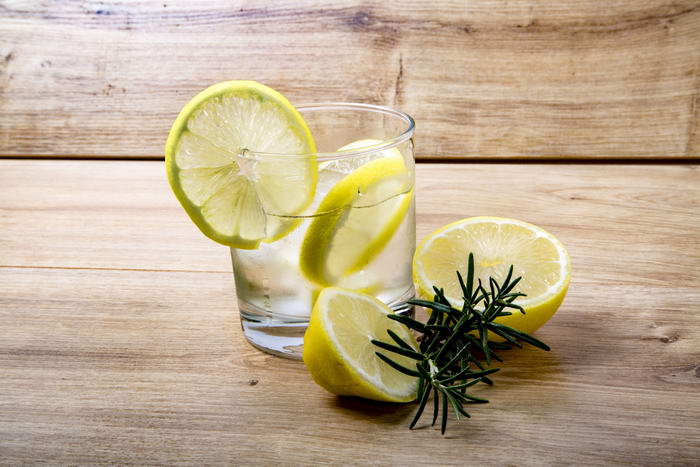 The top drink to have for the summer is spiked layered, or ombre, lemonade. It is the most complicated recipe to follow on the list but it isn't overly difficult and is well worth the effort! It has the amazing combination of strawberries and lemonade, tangy mango, and a spike of vodka. The multi-layers make it an eye-catching drink and appealing; thanks to appetizing garnishes.