Few things are as enjoyable as passing the hours watching online videos of cats acting like…well, cats. Pet celebrities have taken the internet by storm in recent years and it's not just our feline friends who are in the spotlight. Take a look at the 10 Most Popular Pets on the Internet!
10 – Tuna the Dog
Tuna is a Chihuahua who was born with an unusually large overbite and was abandoned by his owners at a young age. His new family found him wandering the side of the road looking for food. Tuna's tale is truly a heartwarming story of rags to riches.
09 – Menswear dog
Who doesn't like to see a dog wearing the current men's fashion trends? This showy Shiba Inu was an instant hit after his owner took pictures of him in popular men's clothing. From suspenders to polos this hunky hound models it all, making him one of the most fashionable pooches on the internet.
08 – Sir Stuffington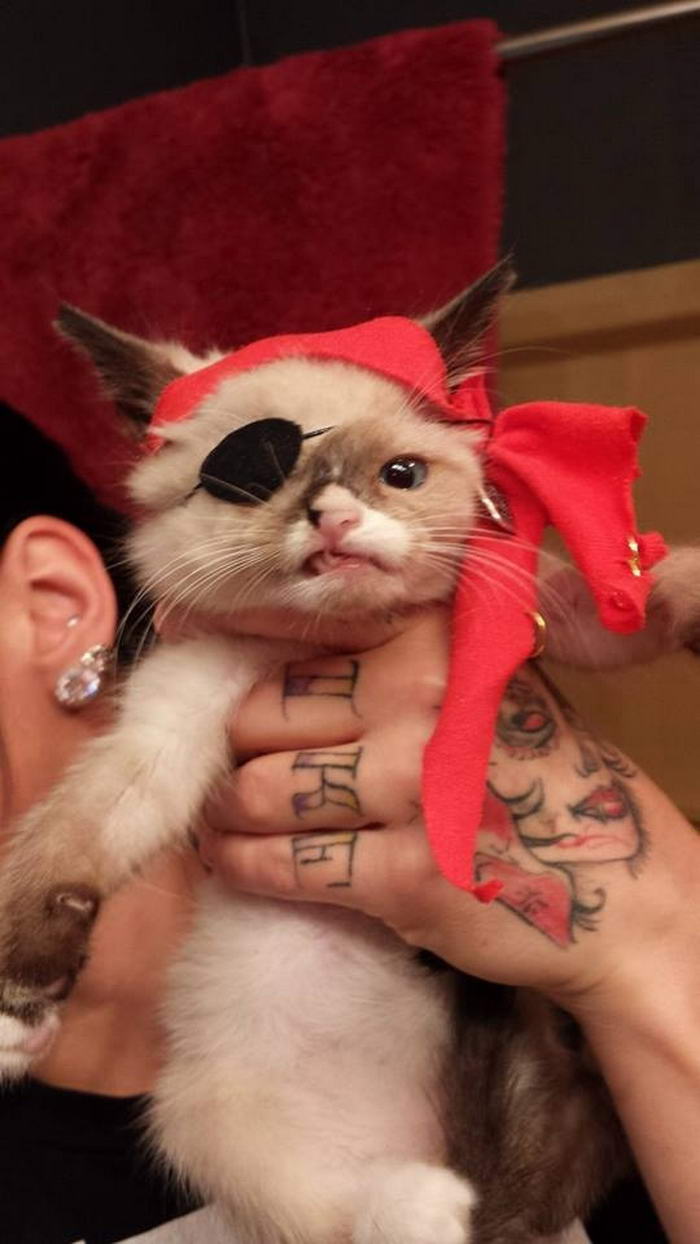 Claiming the title of "Cutest Pirate in the World", Sir Stuffington took the internet by storm after his new family found the one-eyed kitty on the streets. In addition to a loving home, Stuffington's new family outfitted him with a pirate bandana and eye patch, making him one of the cutest, tough-looking cats on the internet.
07 – Eddie the Otter
Eddie's claim to fame is his ability to play basketball. Trainers at the Oregon Zoo trained the 15-year-old otter to play basketball as a way to alleviate the arthritis pain in his elbows. While Eddie may not make the Harlem Globe Trotters, he was a slam dunk on the internet.
06 – Theo
Theo, along with his toddler sidekick Beau, maxed out the "cute-ometer" when their mother posted pictures of them napping together on the internet. Along with instant popularity, the duo and their mother have also created a children's book and other merchandise.
05 – Beast
When your human dad owns the world's most popular social media site, it's hard not to be famous. Beast, a Hungarian Puli and pet of Mark Zuckerberg, may be one of the most popular dogs on the internet with nearly two and a half million followers.  
04 – Darwin
Darwin, a Japanese Snow Macaque monkey, came to fame after being found wandering around an IKEA parking lot while wearing a winter jacket. After his debut on Instagram, people went bananas for more pictures of the young chimp. After a prolonged legal battle for custody of Darwin, he was placed in a primate sanctuary where he has spent his life with other monkeys. Rumor has it; he's ditched the winter digs in favor of a more normal primate lifestyle. 
03 – Giant George
Before losing his title of "world's tallest dog" to fellow Great Dane, Zeus, Giant George fully enjoyed his time in the spotlight. In addition to becoming a social media sensation, George appeared on numerous TV shows including Good Morning America and The Oprah Winfrey Show.
02 – Grumpy Cat
From memes to a t-shirt, the calico kitty known as Grumpy Cat has made her way into celebrity status and into our hearts. Grumpy's comical cuteness is a result of the rare disorder, feline dwarfism. While she may appear to be unhappy, her owner assures us that she is a very happy kitty.
01 – Lil Bub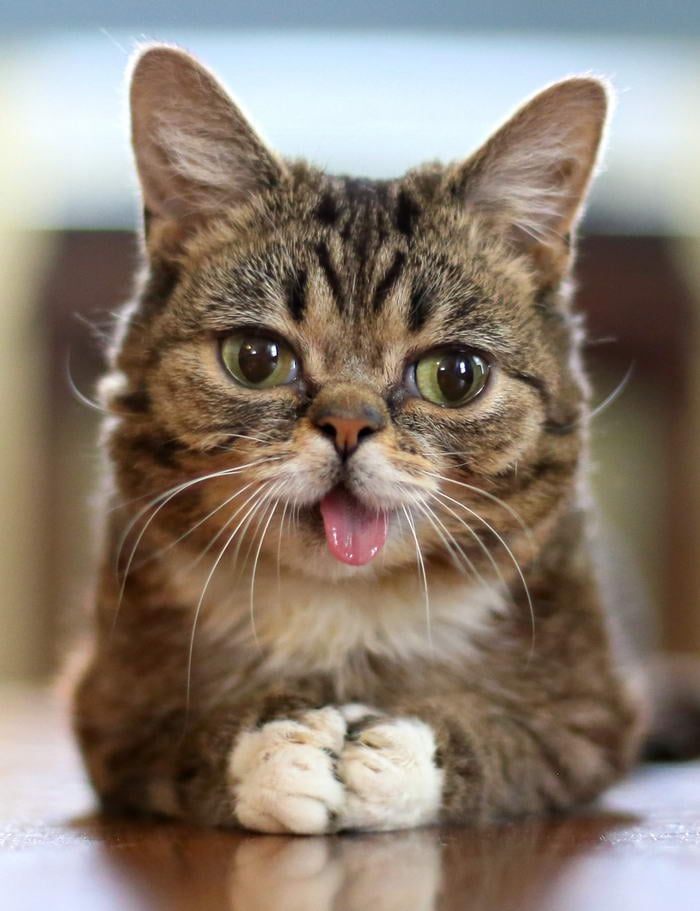 Lil bub is a special needs cat with a special message for everyone. Despite her numerous severe health afflictions, she continues to persevere and be an inspiration to all who meet her.