As pet owners, we strive to give our furry friends the best life possible, and that includes their living spaces. Why not show off your love for your pets while making their corner of the house stylish and functional? In this article, we'll explore 10 of the most creative furniture design ideas for your pets, from cozy cat condos to deluxe doggy beds. These innovative solutions will not only provide your dogs and cats with comfort and entertainment but also seamlessly blend into your home's decor. So, get ready to spoil your four-legged family members with some truly exceptional pet furniture designs!
Here is a creative collection of exciting, elegant pet furniture design ideas that might inspire you. All designed by talented artists and made with both pet owners and pets in mind.
From chairs to sofas, bookshelves to tables, check out 10 Most Creative Furniture Design Ideas For Your Pets. All credits goes to successful designers.
10 – Scrap Wood Wall by madshome ©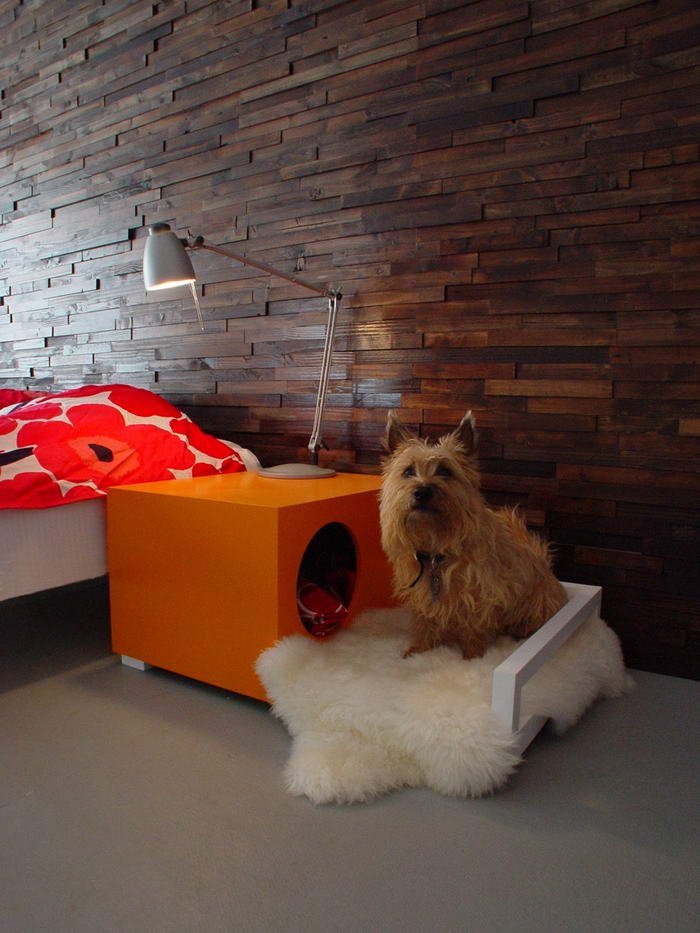 09 – Catteux by Elips Design ©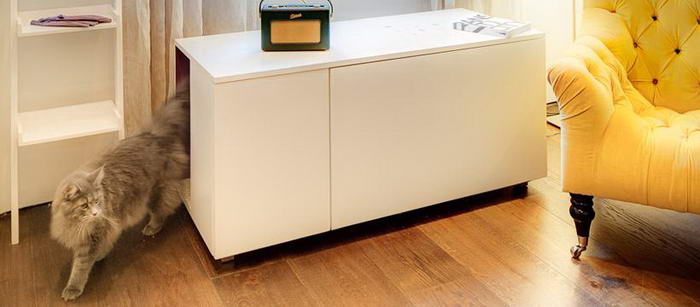 08 – The Cat-Library by Corentin Dombrecht ©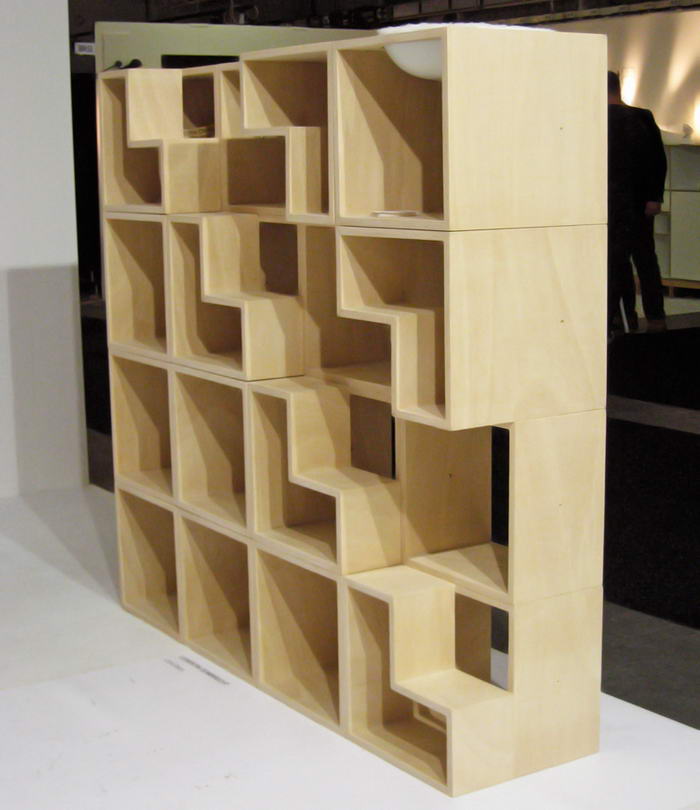 07 – Wall-Mounted Bed by Akemi Tanaka ©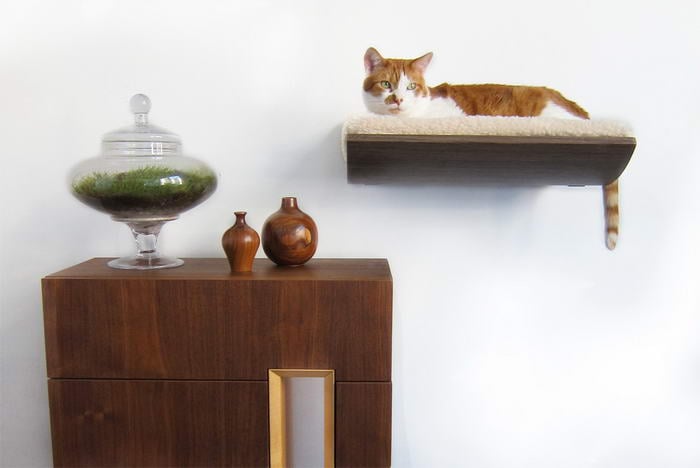 06 – Cat Crib Hammock by Cat Crib ©
05 – Bamboo Cat Radiator Bed by Jolly Moggy ©
04 – Rocking 2 Gether Chair by Paul Kweton ©
03 – Dog House Sofa by Seungji Mun ©
02 – Cat Tunnel Sofa by Seungji Mun ©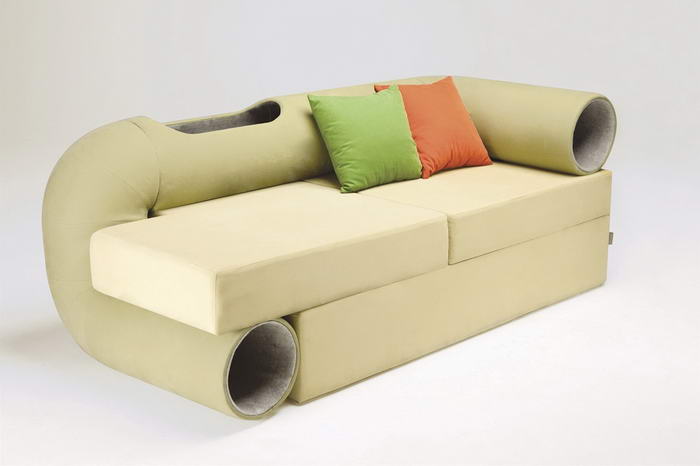 01 – Coffee Table Hammock by Koichi Futatsumata ©
We've reached the end of our journey through the world of creative pet furniture designs, and one thing is clear: your pets deserve the very best. With these 10 ingenious ideas, you can transform your home into a haven for your dogs and cats, ensuring their happiness, comfort, and safety. So, whether you're a DIY enthusiast or prefer to shop for stylish pet furniture, it's time to pamper your furry friends with pieces that cater to their unique needs and personalities. After all, a happy pet makes for a happy home!