High speed photography is a technique of capturing images with a remarkably quick shutter speed and mostly used for the scenes which cannot be seen with naked eyes. Looks like Carli Davidson knows how to shot perfect photos with that technique.
Carli Davidson is a nationally recognized fine art pet photographer currently working out of Portland Oregon.''Shake" is a beautiful series of dog shots shaking off water. It's incredible the strange and funny pet expressions that you can capture with high speed photography. Carli Davidson has a background in both commercial and documentary photography, as well as over 7 years experience as an animal trainer and caretaker. Her love of both art and animals led her to work as an animal care technician and photographer for the Oregon Zoo, as well as a volunteer photographer for local animal rescues.
Check out 10 Most Flawless Examples For High Speed Photography – Shaking Dogs By Carli Davidson.
10 – Shaking Dogs By Carli Davidson
09 – Shaking Dogs By Carli Davidson
08 – Shaking Dogs By Carli Davidson
07 – Shaking Dogs By Carli Davidson
06 – Shaking Dogs By Carli Davidson
05 – Shaking Dogs By Carli Davidson
04 – Shaking Dogs By Carli Davidson
03 – Shaking Dogs By Carli Davidson
02 – Shaking Dogs By Carli Davidson
01 – Shaking Dogs By Carli Davidson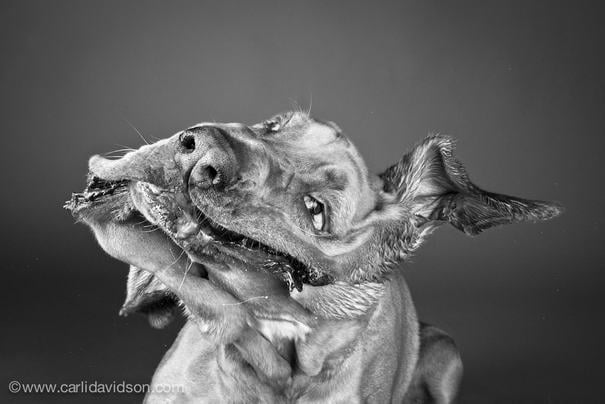 Source: Carli Davidson Photography