Get ready to see great examples for city photography. Cities are both places of historical significance and the engines of the world's economy. They're also home to some of the greatest treasures and buildings that mankind has created. Without doubt, cities are wonderful subjects for photography.
In ''Silent World'' photo project, photographer duo Lucie & Simon captured crowded cities with no one in it. From Beijing and Paris to New York, these frames are an eerie depiction of some of the world's most recognizable and busiest public outdoor spaces vacated and devoid of crowds. In Silent World bustling urban environments become apocalyptic ghost towns.
Lucie & Simon is two talented photographers working together. They are french&german and live in Paris, France. Both are self-taught artists. Simon worked as first assistant to artists François-Marie Banier (Gagosian gallery) and Peter Lindbergh (Hans Mayer gallery) from 2004 to 2008.
Check out 10 Most Eerie City Photography Examples By Lucie & Simon – Silent World.
10 – Beijing ring roads
09 – Cour carrée du Louvre
08 – Place de l'Opera
07 – Xizhimen ring road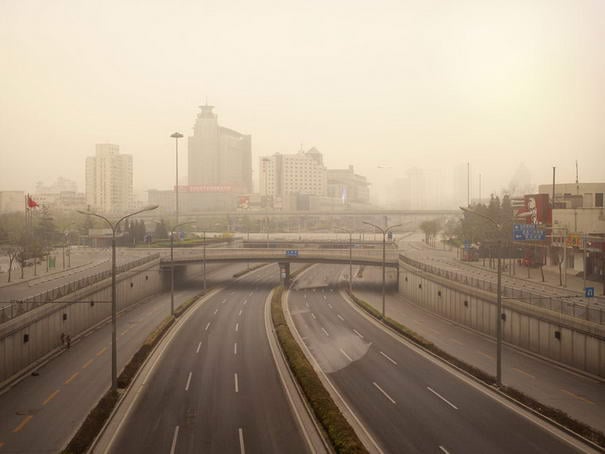 06 – Times square
05 – Sixth avenue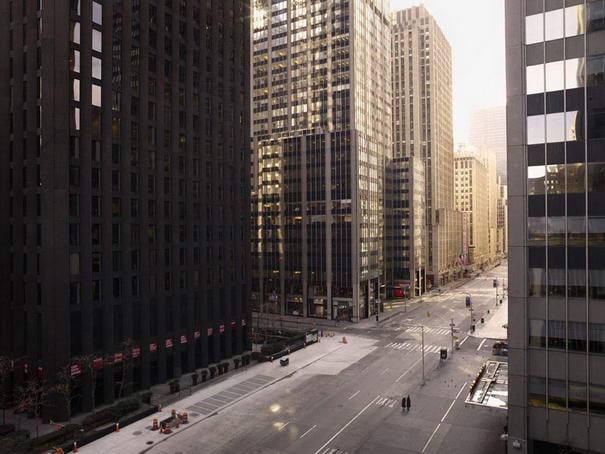 04 – Queensboro bridge
03 – Place Montparnasse
02 – Tian'anmen square
01 – Madison square
Lucie & Simon's unique approach to urban photography leaves viewers in a curious state of contemplation. Their silent cityscapes are hauntingly beautiful, with each image offering an intimate exploration of the urban environment. Each photograph they capture is a testament to the transformative power of the lens, and the impact it can have on our perception of familiar spaces.
Exploring the concept of time, existence, and solitude through their work, they create a paradox, an oxymoron if you will, of crowded emptiness that forces viewers to pause and reflect. Their photos evoke a sense of tranquility amidst the chaos, an inexplicable peace in the heart of bustling metropolises. They make you see the unseen, notice the unnoticed, and appreciate the unappreciated.
Through their lens, Lucie & Simon have shown us that cities, though bustling and noisy, harbor moments of serenity and calm. It's this artful balance of contrast and harmony that sets their work apart, making them a compelling subject for enthusiasts and casual observers alike. So the next time you're in a city, take a moment to look around and capture the city in its quieter moments – who knows what unique perspective you might discover!
With that, we close this journey through Lucie & Simon's urban world. The next time you find yourself amidst the concrete and chaos, remember that cities, like life, have quiet moments worth capturing.
Source: Lucie & Simon Photography