Erik Johansson is a creative photographer and retoucher from Sweden based in Berlin, Germany, who is famous in social media with his amazing photo manipulations. He works on both personal- and commissioned projects and sometimes he creates street illusions.
Erik says…''I don't capture moments, I capture ideas. To me photography is just a way to collect material to realize the ideas in my mind. I get inspired by things around me in my daily life and all kinds of things I see. Although one photo can consist hundreds or layers I always want it to look like it could have been captured. Every new project is a new challenge and my goal is to realize them as realistic as possible.''
Check out 10 Most Mind-blowing Photo Manipulations By Erik Johansson. Don't forget to visit his official blog!
10 – Vertical Turn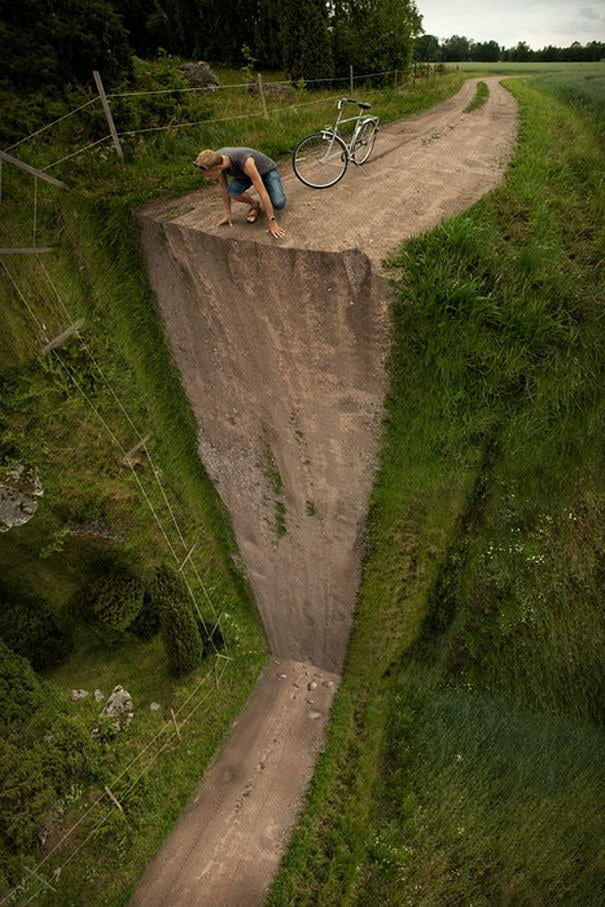 09 – Snow Cover
08 – Set Them Free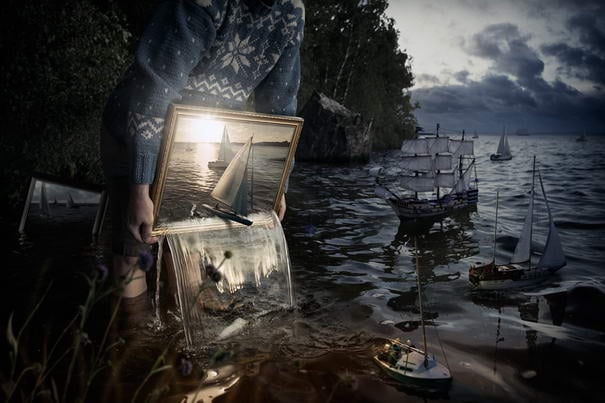 07 – Roadworker's coffee break
06 – Reverberate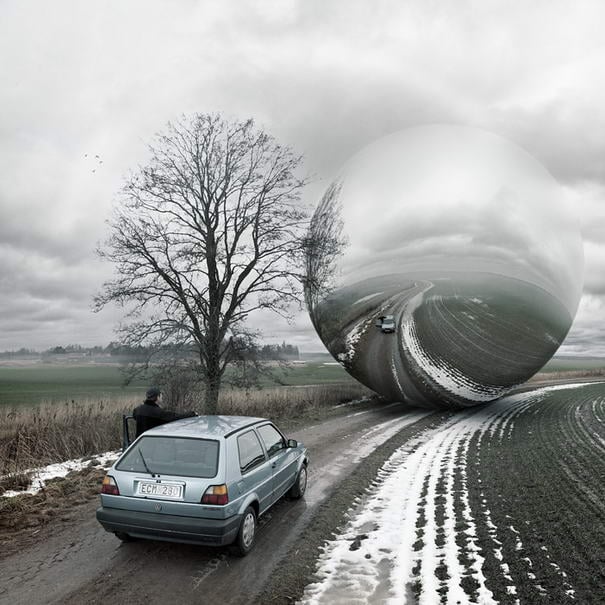 05 – Melting Point
04 – Go your own road
03 – End Of Line
02 – Common sense crossing
01 – Arms break vases don'T