A French kiss is a kiss in which one or both participants tongues touch the partner's lips or tongue, generally entering his or her mouth. A French kiss is a slow, passionate kiss which is usually considered intimate and romantic. In many countries of the world, that kind of kissing as a public display of affection is discouraged and may even be regarded as taboo. Anyways it is certainly one of the best feeling in the world. Check out 10 Most Famous Kiss Of All Time and go find somebody to practice…
10 – Ghost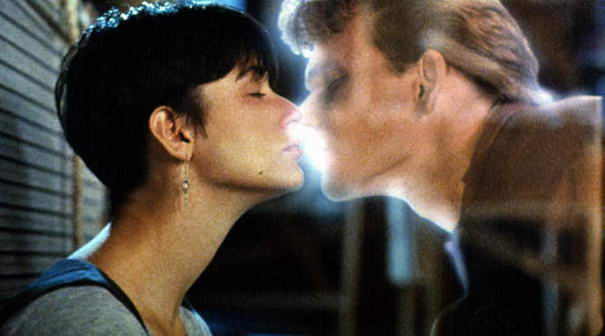 In the romantic 1990 film "Ghost," the love between the characters Demi Moore and Patrick Swayze won even death.
09 – Le baiser de l'Hôtel de Ville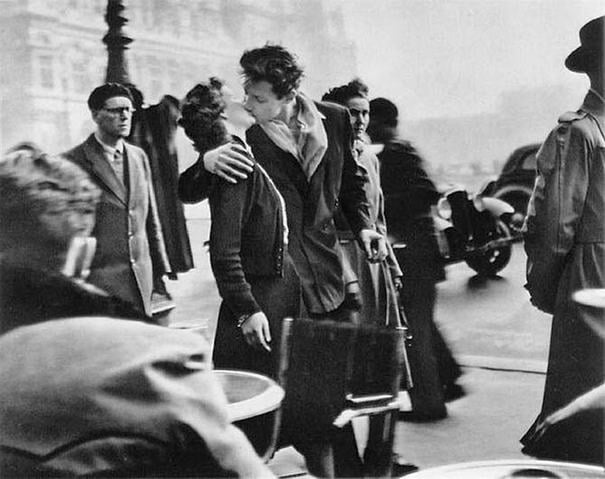 In 1950, French photographer Robert Doisneau made his most famous picture: «Le baiser de l'Hôtel de Ville» – photos of a couple kissing on a busy street in Paris. The picture has become an international symbol of young love in Paris.
08 – Britney Spears and Madonna
Britney Spears and Madonna kiss during a speech at the award ceremony «MTV Video Music Awards» in 2003. Spears said she offered to kiss Madonna.
07 – The Notebook
Allie (Rachel McAdams) and Noah (Ryan Gosling), a passionate kiss in the rain after several years of separation. Even the disapproval of family and the presence of the bridegroom can not separate them in this romantic film in 2004.
06 – From now and forever
Lankatser Burt and Deborah Kerr in one of the most legendary embraces in the scene of the film in 1953. Cult scene filmed on the beach in Hawaii.
05 – Spider-Man
Peter Parker, aka Spider-Man (Tobey Maguire) in the ears in love with Mary Jane Watson (Kirsten Dunst) in this film in 2002. Kiss them was one of the most unusual.
04 – On The Streets of Vancouver
The famous photograph taken during the chaos on the streets of Vancouver, June 15, 2011. The riots staged hockey fans after losing to the team «Vancouver Canucks» in the Stanley Cup finals.
03 – The Godfather Part 2
"I know it was you, Fredo – you broke my heart," – says Michael Corleone (Al Pacino), a traitor to his brother (played by John Cazale), before kissing him in one of the key scenes of the Godfather saga
02 – Breakfast at Tiffany's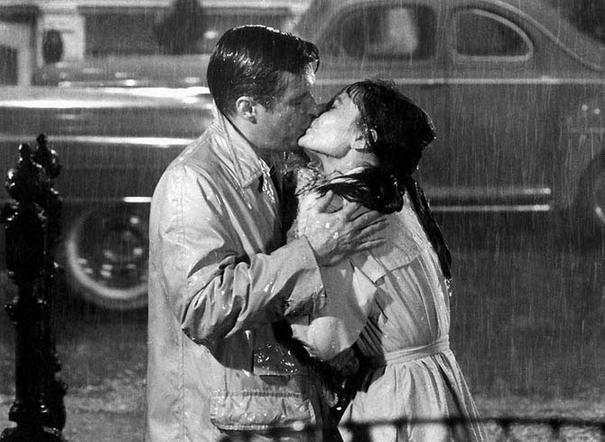 Holly Golightly (Audrey Hepburn) jumped from a taxi in the rain just to kiss your loved one (George Peppard) in this classic film in 1961.
01 – By Alfred Eyzenshtedt
May be one of the most recognizable photos of the kiss: a sailor and a young nurse in Times Square, after the date of Japan in 1945. Joyful moment on camera filmed the photographer Alfred Eyzenshtedt.