Have you ever wondered how the newborn photographers shoot those amazingly cute newborn pictures? Here we have some inside tips, thanks to Newborn Photography Melbourne, on how to conduct a successful newborn photography session.
10 – Keep the Baby Warm

It's difficult for newborn to regulate their body temperature by themselves. To make sure that they are comfortable without any clothes on, you should make sure that the studio is warm at least. It also helps to warm up any blankets before placing newborn onto them ready to be photographed. If your studio has a heater then it needs to be kept away from the babies to avoid hurting their delicate and sensitive skin. Warm baby will remain comfortable and stay asleep for the session.
09 – Make Some Noise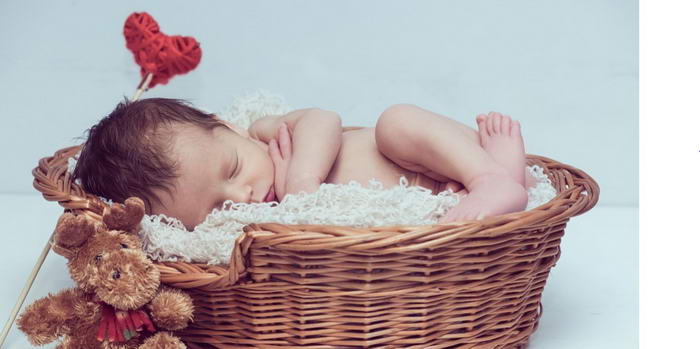 Sounds are magnified in the womb and it can sound like a vacuum cleaner in there. Newborn babies are sure to sleep more soundly in a room that has white noise. Use one or two noise machines – or get a white noise app for your phone – to simulate the sounds of the womb. You may find that it helps to keep you relaxed as well as the baby and their parents. This relaxation is important because babies can pick up on the energy of those around them. Calm people = calm babies.
08 – Full Bellies Make for Happy Babies

Parents should feed the baby before starting the photography session. If babies are already satisfied when they arrive then take the time to do family shots and feed the baby while you prepare for individual shots. Don't be afraid to stop the session while the baby is being fed more if necessary; a baby with a full belly is one that will sleep better.
07 – Keep the Baby Awake Before the Photo Shoot

Ask parents to keep their baby awake for the few hours, if possible, before the photography session. Giving baby a bath is a great way to keep them awake. It gets the baby to exercise their lungs a little and tire them out. So, they can sleep soundly during the photo shoot.
06 – Early Morning Photo Shoot

It's best to do newborn photography as early as possible in the day. Babies sleep more soundly first thing in the morning. The afternoon is tricky because kids are always at their best – or worst – during late afternoons. The same is true for newborn. Get them in early.
05 – Keep Calm and Photograph On

Babies are remarkably perceptive and pick up on the energy of the people around them. If you're nervous yourself then babies will pick up on this and become unsettled. How their mothers react also influences how a baby reacts. Have some comfy chairs for parents to relax on and offer them snacks, drinks, and magazines to read.
04 – Timing is Key

The best time for newborn photography is within the first fourteen days after a baby is born. This is when they sleep soundly and are more likely to curl up into those cute poses everyone wants.
03 – Take Your Time

It can take some time to get through a newborn photography session. Be prepared for this and plan for it. The usual newborn photography session can last up to three or four hours. It takes a little time to get the newborn posed properly. It also takes some time to get the small details just right, such as keeping their hands and fingers in the right position.
02 – Stay Safe

Don't forget that you have been entrusted to take care of this precious new life, just as much as you are trusted to create something beautiful as an artist. There's no portrait in the world that is worth compromising the safety of the newborn baby. Be smart about what you're doing and make sure that someone is close by keeping an eye on the baby, even if they're on a beanbag. Be gentle with the newborn and never try to force them into a particular pose. Get in the habit of washing your hands before sessions, and laundering blankets between uses. Never photograph a newborn baby if you're ill, even if it's just the common cold. Babies are very susceptible to infections and you have a duty to keep them safe.
01 – Enjoy!

Newborn photography is something that should be enjoyed. Think about what an incredible experience it is to get to hold a precious new life with your own hands and document all the tiny details of these precious bundles of joy.