If you need such an awesome, different and unusual idea to take photos of your baby, Adele Enersen is the one you should meet. Adele Enersen is a creative mother and photographer from Finland. She takes photos of her daughter ''Mila'' which really gets you thinking. Everyday when her daughter Mila would take a nap, she would design different scenes using clothing, fabrics, or anything she could find to make the scene work. I am personally very impressed with this concept. Also she writes on her blog. Here is her own words about this project from her blog.
''I used to introduce myself as a copywriter & concept designer in advertising, but that's not that relevant anymore. Right now I am a mother and a housewife, and loving it!
This blog is my maternity leave hobby. While my baby is taking her nap, I create scene around her and take quick snap photos.
I use only few minutes per picture, including creating idea, implementation and editing, 'cause I don't want to disturb her sleeping and most of my time is for my family. My camera is small and inexpensive Canon IXUS 750.''
Check out 10 Most Creative Sleeping Baby Photos By Adele Enersen. You can find her official blogs lnk at the bottom of the page.
10 – Sleeping Baby By Adele Enersen
09 – Sleeping Baby By Adele Enersen
08 – Sleeping Baby By Adele Enersen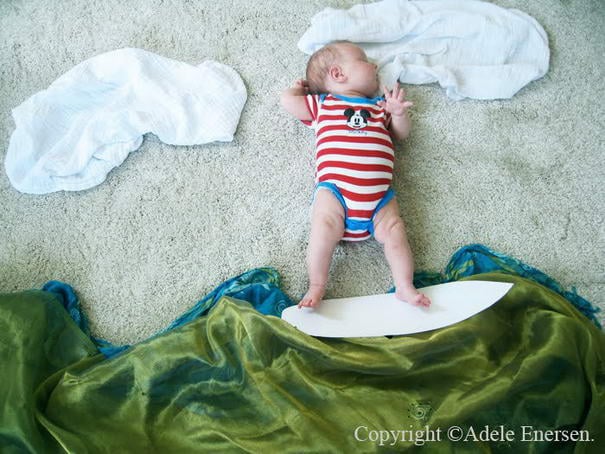 07 – Sleeping Baby By Adele Enersen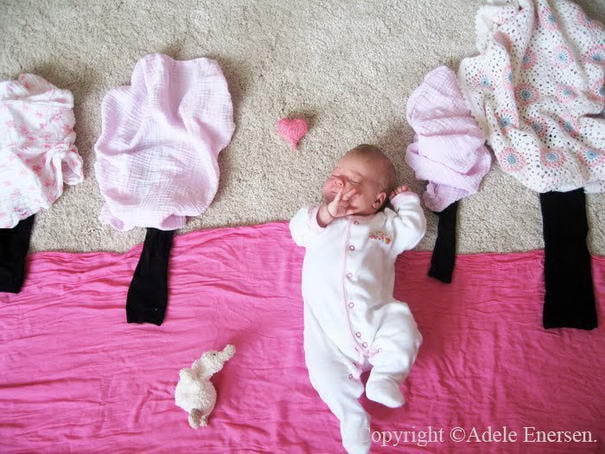 06 – Sleeping Baby By Adele Enersen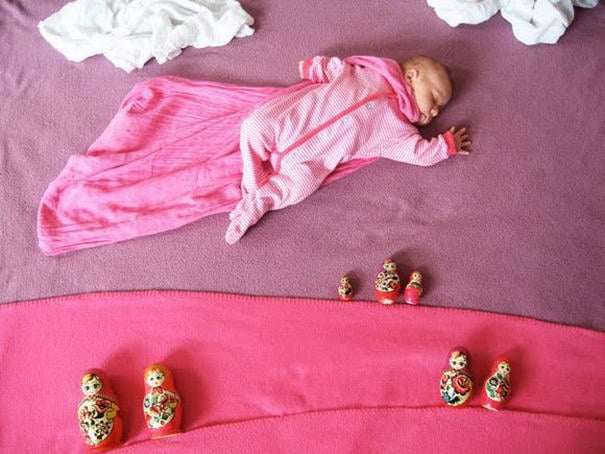 05 – Sleeping Baby By Adele Enersen
04 – Sleeping Baby By Adele Enersen
03 – Sleeping Baby By Adele Enersen
02 – Sleeping Baby By Adele Enersen
01 – Sleeping Baby By Adele Enersen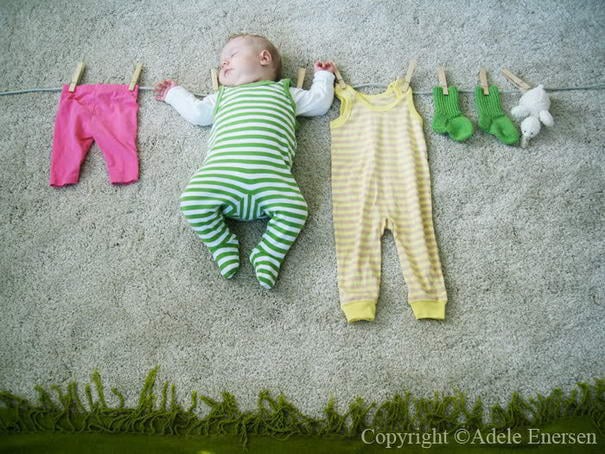 Source: Mila's DayDreams By Adele Enersen