Hey there, Hello Kitty fanatics! Today, we're diving into the magical world of our favorite feline friend. You may think you know everything about this adorable character, but I bet I can still surprise you with some jaw-dropping hello kitty facts. So sit back, relax, and get ready to be amazed by these fun facts about hello kitty.
First, a little history lesson: Hello Kitty was created by Yuko Shimizu in 1974 and is a product of the Japanese company Sanrio. Over the years, this cute little cat has become an international icon, adorning everything from backpacks to airplanes. With such a rich history and worldwide popularity, it's no wonder there's so much to learn all about hello kitty. Let's dive in!
10 – Hello Kitty isn't a cat?!
Hold onto your hats, folks! As mind-boggling as it sounds, Hello Kitty is not a cat. According to the creators at Sanrio, our beloved feline-looking character is actually a little girl named Kitty White. Born in London, she lives with her family and attends school just like any other child. This astounding hello kitty info definitely adds a new dimension to our understanding of this iconic character.
09 – Hello Kitty has a twin sister
Prepare for double the cuteness! Kitty White has a twin sister named Mimmy, who is just as adorable as her sibling. Although they look almost identical, there's a small yet noticeable difference between them: Mimmy wears her bow on the right side of her head, while Kitty sports it on the left. The discovery of this hello kitty fun fact is sure to delight fans and make them see the character in a new light.
08 – Hello Kitty's mouth is missing for a reason
Have you ever stopped to wonder why Hello Kitty doesn't have a mouth? The reason behind this design choice is surprisingly heartwarming. Sanrio explains that Hello Kitty speaks from the heart, allowing her to connect with people of all languages and cultures. With this fact about hello kitty, it's clear that her appeal goes far beyond her adorable appearance.
07 – Hello Kitty has a full backstory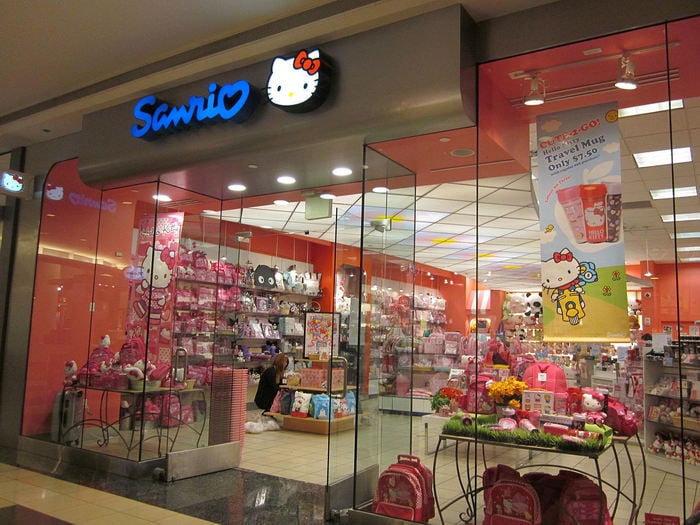 Our favorite feline friend isn't just a cute face—she has an entire life story! Born on November 1st in the suburbs of London, Kitty White lives with her parents, George and Mary, and her twin sister, Mimmy. She even has a pet cat named Charmmy Kitty and a pet hamster named Sugar. These hello kitty facts show that there's so much depth to this seemingly simple character, making her even more endearing to fans around the world.
06 – Hello Kitty is worth billions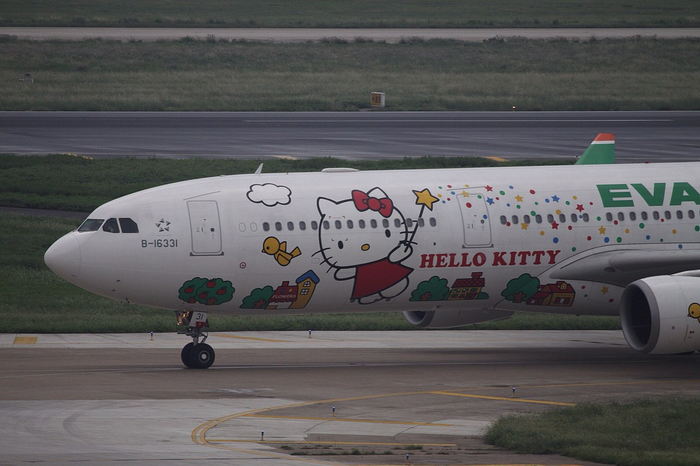 You read that right! As one of the most successful marketing brands in the world, hello kitty generates an astonishing $8 billion a year in sales. With her face on everything from backpacks to airplanes, her popularity has skyrocketed, making her an international sensation. This hello kitty fun fact is a testament to the character's enduring appeal and the power of cute.
05 – Hello Kitty has her own theme park
For those who can't get enough of Kitty White and her friends, there's Sanrio Puroland in Tama City, Japan. This theme park is entirely full with hello kitty and other Sanrio characters. Visitors can meet their favorite characters, enjoy themed attractions, and even dine in a hello kitty café. This fun fact about hello kitty is sure to inspire countless fans to make the pilgrimage to this magical destination.
04 – Hello Kitty has been an ambassador for multiple organizations
Hello Kitty's influence isn't limited to merchandise and theme parks. She has also served as a goodwill ambassador for UNICEF and represented the United Nations' International Day of Happiness. This hello kitty fact demonstrates the character's ability to make a positive impact on the world, showing that there's more to her than just her cute looks.
03 – There's a Hello Kitty maternity hospital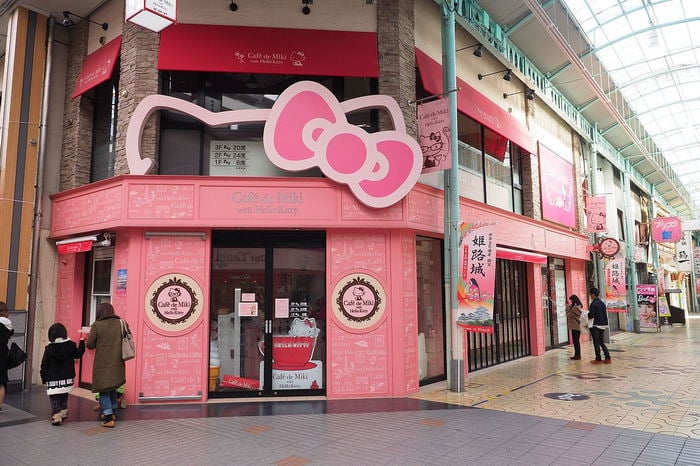 This fact about hello kitty might seem too bizarre to be true, but it's 100% real! In Taiwan, there's a maternity hospital called Hau Sheng Hospital that's completely decked out in *hello kitty* decorations. The hospital features themed furniture, medical equipment, and even staff uniforms. This unique environment is designed to help new moms feel more at ease during their hospital stay. Just imagine the stories they'll have to tell about their hello kitty birthing experience!
02 – Hello Kitty has her own branded wine
Raise a glass to this sophisticated hello kitty fact! For adult fans who appreciate a good glass of wine, there's an official Hello Kitty wine collection, which includes sparkling rosé, pinot noir, and chardonnay. This luxurious collection is perfect for those who want to add a touch of elegance to their Hello Kitty collection while enjoying a delicious beverage.
01 – Hello Kitty has collaborated with various high-profile brands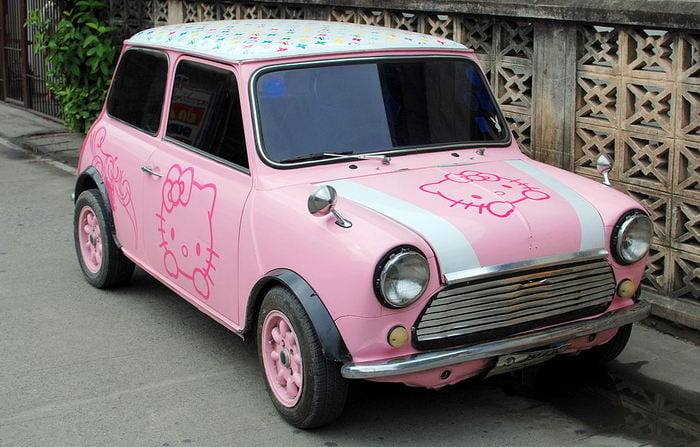 Our favorite feline friend has worked with a wide range of prestigious brands, showcasing her versatility and influence. From high fashion to fast food, hello kitty has collaborated with MAC Cosmetics, Converse, Levi's, and even McDonald's. These partnerships highlight the character's broad appeal and her ability to adapt to various industries, making her an icon for the ages.
Whew, we've covered quite a bit of ground here! From surprising facts about hello kitty like her true identity to her astonishing worldwide impact, there's always something new to learn about this endearing character.
As we wrap up our journey through the hello kitty fun facts, it's important to remember that Hello Kitty's appeal transcends age and culture. She has captured the hearts of millions with her simple yet adorable design, and she continues to bring joy to people around the world. So whether you're a longtime fan or a newbie, it's clear that Hello Kitty is here to stay.
In conclusion, our exploration of the 10 most unexpected hello kitty facts has shown us that there's so much more to this iconic character than meets the eye. I hope these tidbits have left you amazed and excited to share them with fellow Hello Kitty enthusiasts. After all, the world of Hello Kitty is a magical place where there's always something new to discover. Thanks for joining me on this delightful journey, and until next time, stay curious and keep exploring!
FAQs
Q: What is Hello Kitty's full name?
A: Although most people know her simply as Hello Kitty, her full name is actually Kitty White. Born in London, she's not a cat, but a little girl who attends school and lives with her family.
Q: Who created Hello Kitty?
A: Hello Kitty was created by Yuko Shimizu in 1974, and she's a product of the Japanese company Sanrio. Over the years, this lovable character has become a global icon and a marketing powerhouse.
Q: What is Hello Kitty's relationship with other Sanrio characters?
A: As part of the Sanrio family, Hello Kitty is just one of many adorable characters created by the company. Some of her fellow Sanrio friends include My Melody, Little Twin Stars, and Badtz-Maru.
Q: What kind of products can I find with Hello Kitty on them?
A: The range of hello kitty products is virtually endless! You'll find everything from clothing and accessories to home goods, electronics, and even food items adorned with her cute face. There's truly something for every fan!
Q: Are there any Hello Kitty movies or TV shows?
A: Yes, indeed! There have been several hello kitty animated TV series and movies produced over the years, allowing fans to follow her adventures and get to know her better. Some popular titles include "Hello Kitty's Paradise" and "Hello Kitty's Furry Tale Theater."
Q: How can I stay updated on the latest Hello Kitty news and releases?
A: To keep up with all the latest hello kitty info, be sure to follow Sanrio's official social media accounts and check their website regularly. You'll be the first to know about new product releases, collaborations, and events featuring our favorite feline friend.