Here is another ''Google'' themed the most 10 list. This is about most unknown,interesting google facts. If you are a google fan like me don't forget to check 10 Most Awkward Google Street View Captures and 10 Most Bizarre Google Search Suggestions lists too. Since google is getting bigger and bigger everyday, i could continue lists about google in future. Check out 10 Most Interesting Facts About Google ….
10 – I Feel Lucky Button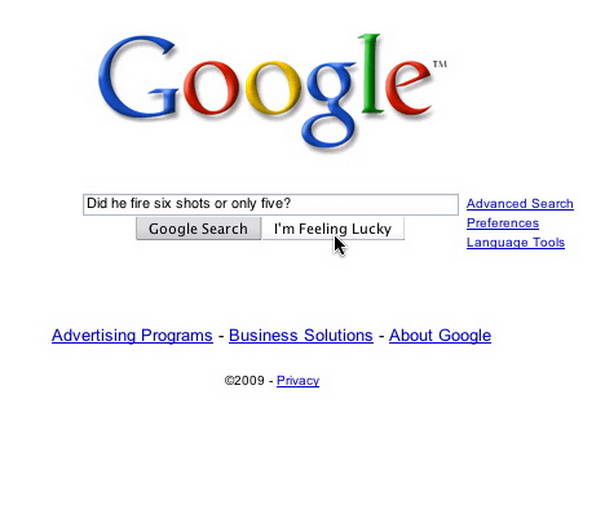 Including me Google users almost never use the "I'm feeling lucky" button. But trials of removing the button made people feel uncomfortable. People did not like seeing the button removed.
09 – The First Google Storage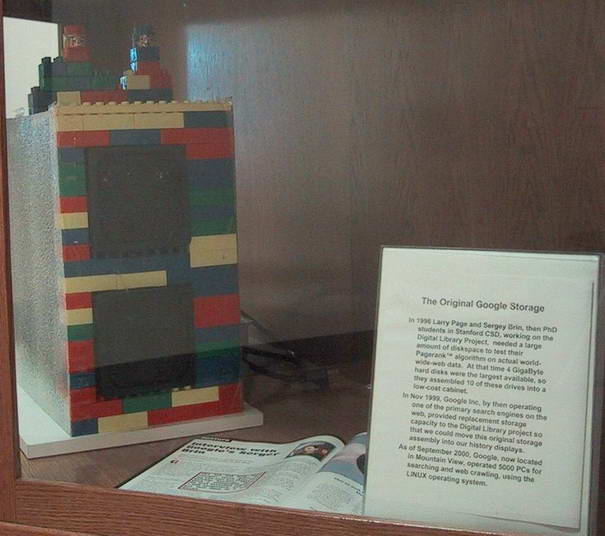 The first google storage was made from LEGO!. In 1998 when Larry Page and Sergey Brin were PhD students at Stanford, they were working on the Digital Library Project. They needed a large amount of disk space to test the PageRank algorithm on world wide web data. At the time of their research, the largest hard drive sizes were 4 gigabytes so they assembled 10 of them into a low-cost cabinet made out of Lego. Two years later, the company had 5,000 PCs for searching and web crawling using LINUX.
08 – Googol
The name 'Google' was an accident. A spelling mistake made by the original founders who thought they were going for 'Googol'
07 – Google's First Tweet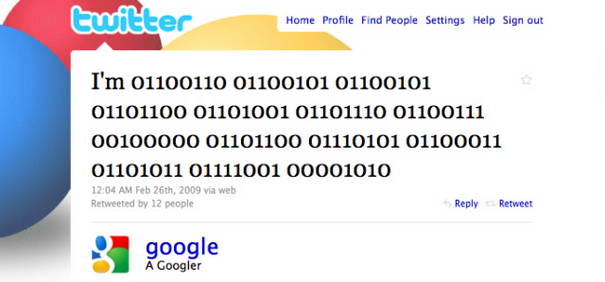 Google's first tweet was "I'm 01100110 01100101 01100101 01101100 01101001 01101110 01100111 00100000 01101100 01110101 01100011 01101011 01111001 00001010." It means im feeling lucky in binary code.
06 – Google's First Company Snack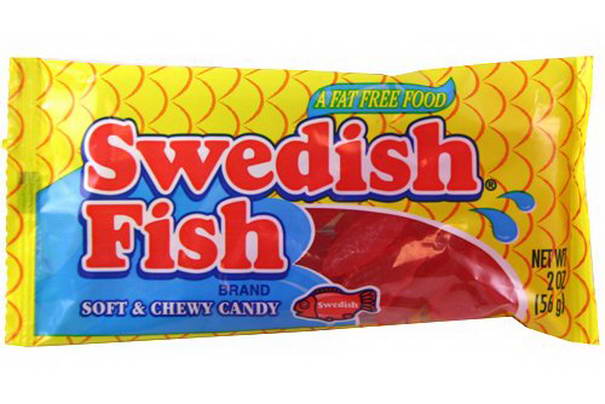 Back in February, 1999, the chewy candy known as "Swedish Fish" became the first ever company snack that was ordered into the Google office.
05 – The First Google Doodle
Google's first homepage "Doodle" are very well known. Each doodle represents a significant event for a given day. For example, the Google doodle may have eggs used as the O's in the word "Google" on Easter Sunday. The first "Google doodle" had a picture of a man with his arms sticking up. This was used during the weekend Larry and Sergey took the weekend off to go to the Burning Man festival in NEvada. The Burning Man was added to the homepage to let users know they were out of the office and couldn't fix technical issues like a server crash that weekend.
04 – Off Center Google Logo
Google's famously sparse homepage is considered a classic design in the online world. The Google logo, however, wasn't actually centered on the page until March 31, 2001. As early users will remember, the homepage had a bias to the left-hand side, and even earlier — back in 1998 — Google sported a Yahoo-style exclamation mark.
03 – YouTube Deal At Denny's
YouTube co-founder Steve Chen met with executives at both Google and Yahoo! They did not want to meet at offices so they decided to meet over mozzarella sticks at Denny's in Palo Alto. Yahoo! CEO Jerry Yang came to one of those meetings. Google ended up outbidding Yahoo! for YouTube.
02 – Minimal Homepage Design
Google's homepage has been known for its simplicity. The simplicity and minimal design is one of the major reasons why Google became more popular than their competitors like MSN, Yahoo!, and AltaVista. The minimal design was actually created because of the limited knowledge that Google founders Larry Page and Sergey Brin had of HTML.
01 – Google Renting Goats
This isn't a joke! Google rents goats from a company called California Grazing. The goats help Google cut down on the amount of weed at the Google headquarters. Google rents 200 goats plus the herder and a border collie to cut the weeds. Google said it is "a lot cuter to watch than lawn mowers."