We all want to look healty and fit, but with so much recommendation floating around out there, it can be hard to choose tips which actually work. To make your life easier, we have rounded 10 most basic diet and workout tips for you. Feel free to add your tips by using comments section below.
10 – Make fitness friends

A workout friend is hugely helpful for keeping motivated, but it's important to find someone who will inspire you.

Your shoes should feel comfortable from the first step," says Andrew Kastor. Wear the ones that are secure across the instep and in the heel, but roomy enough to wiggle your toes.
08 – Make a playlist for motivation

Motivation is the key to keeping you primed to keep pushing heavy. Upgrade your playlist for fresh new tunes that'll keep you working out longer and harder.
07 – Read nutrition labels

Reading package labels is a must to keep from sabotaging a healthy diet with oversized portions and unhealthy ingredients in processed foods. Avoid foods with trans fats and limit sugars and look for high-fiber foods.
06 – Eat extra carefully for training days

When it comes to training for endurance, you'll need to be hydrated and be sure you're eating properly. Eat food that will help keep you going strong especially for training days..
05 – Workout in the morning

In one study completed at the Appalachian State University, opting for a 45-minute a.m. sweat sesh could cause a metabolic spike, helping your body continue to burn an additional 190 calories throughout the day.
04 – Eat several times during the day

Studies show people who eat 4-5 meals or snacks per day are better able to control their appetite and weight.
03 – Lose weight slowly

Experts suggest setting a realistic weight loss goal of about one to two pounds a week. If you set your expectations too high, you may give up when you don't lose weight fast enough.
02 – Breakfast is the most important meal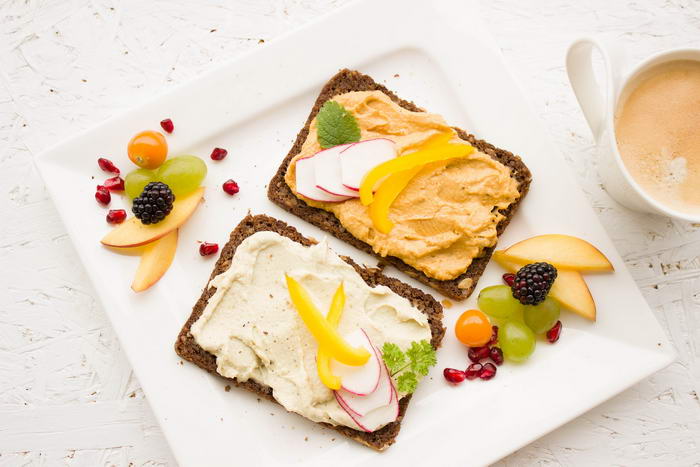 According to a study from Imperial College of London, participants who skipped breakfast were more tempted to reach for unhealthy, high-calorie foods later in the day. Always make time for a healthy morning meal, like high-fiber cereal, low-fat milk, and fruit.
01 – H2O is your friend

It's always important to hydrate so you can stay energized and have your best workout. People sometimes confuse thirst with hunger, so you can end up eating extra calories when a glass of water is really all you needed.
Source: hgh.biz, health.com