We like to think that we are far removed from our ancient ancestors in modern society. Of course, in most ways this is very true. When you look at our attitudes towards various things now and the way technology has shaped our lives, it is a far cry from thousands of years ago. One basic thing that drives society hasn't changed though – s*x.
Let's face it – we are all as obsessed with it now as the ancient Greeks and Romans were. Whether it is not getting any, getting too much or finding new things to do in the bedroom, s*x is one of the major forces in all our lives. It has always been this way and always will be!
But what if you need a little help to get in the romantic mood? Here are ten aphrodisiacs from history that were used to help spice things up for you (I wouldn't try them out now though!):
10 – Pliny Potions
Pliny the Elder was a famous figure in ancient Roman society. He was a mixture of visionary medic, philosopher and scientist who recorded his thoughts on all things in one massive tome called Natural History. Part of the book deals with the best aphrodisiacs to take at the time and they are pretty strange. If it is the woman who needs help, a piece of wool dipped in bats blood and placed under her pillow is his solution. For men, there are a number of which wearing the testicle of a cockerel in a ram's skin on one's person is the weirdest!
09 – Sweat
This is gross but slightly better when you realise it is not just any old sweat that the Romans used to pep their love lives up. They would collect the sweat of Gladiator's from bathhouses and sell this to their female fans who would find it very erotic. They would use it as a type of perfume or ask their husband to wear it as aftershave as this would make them very horny. As we know, Gladiators were very masculine, and this knowledge seemed to boost s*xual performance in normal people.
08 – Leeks And Garlic
The Greeks were another ancient society that had a few cures for male infertility issues. If you were a Greek man that needed some extra energy in the bedroom, they would have given you a leek or some garlic to eat raw! The idea behind both is that the shape they have looks like a penis (for the leek) and the testes (for the garlic bulbs). The Greeks saw their shape as a hint from the gods of what they could help with, hence why they used them in this way.
07 – Ambergris
Who hasn't heard of that famous lover and male stud-muffin Casanova? He is one of the most famous male lotharios ever and in his time bedded many, many women. It seems though that even he would need some help from time to time. It is said that Casanova's favourite aphrodisiac was Ambergris. When you know what It is though, it puts you off a bit! This is a substance excreted by sperm whales which then washes up to shore. When collected and dried, it can be grated into food to give you a boost.
06 – Spanish Fly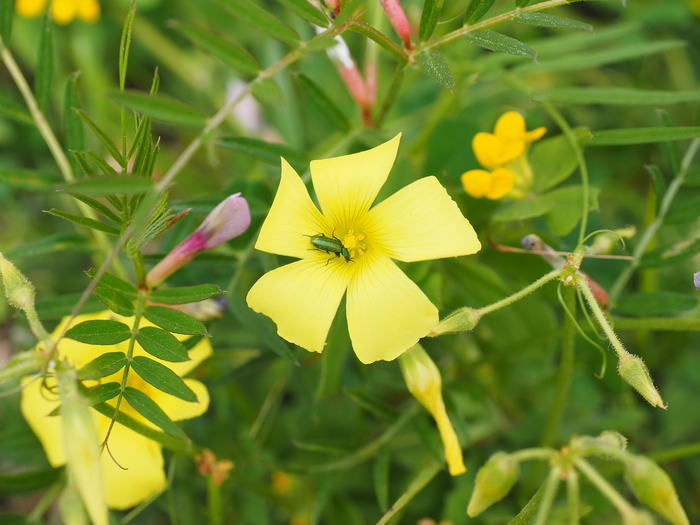 This is probably one of the most famous aphrodisiacs out there that you may have heard of. Originating from Roman times, it is actually made from crushing up blister beetles and eating the paste. Although it seemed to work, it is now thought it worked too well. Spanish fly was found to cause painfully long-lasting erections in men and also had a substance in it that was toxic in larger doses!
05 – Artichoke
This is another old remedy from ancient Greece – as you can see, this and the Roman civilizations were quite active in coming up with s*xual aids! There is a legend behind this aphrodisiac which is that the god Zeus turned one of his lovers into one to punish her from going back to Earth to see her family. This led the Greeks to believe it was a potent way to pep up their love lives. It is also used in this way today but not so much as in the past.
04 – S*x Manual Tips
The most famous s*x manual ever is The Kama Sutra. For those who have not seen it, this book contains many exotic positions in which to make love. It also has lots of advice about relationships and the best aphrodisiacs to use. This book recommends warm milk as one of the best but also goats testicles boiled in milk too. It's probably best to give that ones a miss we think!
03 – Lettuce
Taking a break from Greece and Italy, we move to ancient Egypt for the next tip. For over 3,000 years they held this vegetable as one of the most arousing things you could eat. It is not known why the lettuce was held in such esteem but it centres around the god Min. He is not only constantly seen with a huge boner but also has lettuces by his side on drawings. This is why the Egyptian public seemed to associate lettuce with virility.
02 – Bird Brain Cake
The Islamic world of old also had its fair share of great thinkers and recipes to get you in the mood. One great Islamic thinker was called Avicenna and he came up with a cake that would full you with vigor, it was said. This is not for the fainthearted though! It basically contained 50 bird brains, loads of butter and loads of eggs. You would bake this in the oven and eat with wine when ready. One would assume the wine helped take away the taste!
01 – Anglo-Saxon Advice
Not many texts have survived from the Anglo-Saxon period in Europe but those that have give advice on s*xual performance. They all seem to involve rubbing weird stuff on a man's penis though! One cure for not being up for it is to rub the gall of a boar against the penis and testicles! To make a man's wife more in the mood, the advice was to mix the gall of a buck goat with nettles and incense before rubbing it on his penis.
As you can see, there have been some truly weird and wonderful ways to help men and women get it on throughout history. Of course, those who need it now have a more scientific approach open to them with medicine like Viagra. One thing is for sure – it is certainly better than any of the above