There is nothing better than finding that one special person and building a long-lasting relationship with them. For some people, they are lucky enough to bump into that someone easily and make that special connection. For many people however, it can take a bit longer!
One of the best ways to find that perfect someone if you need too is through dating. Dating allows you to connect with people and then meet up to find out if you want to see them some more. Of course, it can be a bit of a minefield and you may endure some bad dates along the way. It is all worthwhile though when you do eventually find the person you are looking for.
If you need a hand with your dating exploits, here are ten of the most amazing tips.
10 – Embrace It

If you are going to start dating, then you need to fully embrace the experience. If you go into it half-heartedly, then you will not get all you can out of it. Only begin to date when you are ready for a relationship and know what you want out of your dating experiences. It is also wise to think about the sort of person you would like to date and always enjoy whatever dating activities you do, from seeing a movie to a walk. This will also ensure you have a positive attitude that shines through and is more attractive to potential dates.
09 – Get Out There!

When it comes to dating, you have to make sure you are in a position to meet people to date. Otherwise, you will fall at the first hurdle! If you opt for online dating, then sign-up with a reputable site and start to connect with people that way. If you would rather try real-world dating, then see if your friends have anyone they can set you up with or put yourself in a position to meet new people personally. A night out is a great way to do this still or you could join the local gym for example.
08 – Don't Rush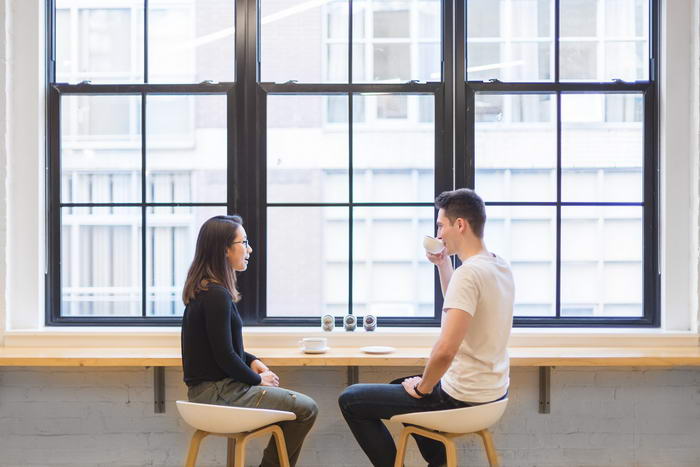 For many people, they begin serious dating when they are desperate for a relationship. The only issue here is that it can lead to you rushing things when you do begin to date people. Don't start seeing the first person you date if you are not sure about them fully. Although it may not seem like it, there are plenty more people to date out there so is not wise to settle for someone you are not certain about. Once you do find someone you like, try not to come on too strong, too soon. This may scare them off which would be a disaster.
07 – Think About What You Want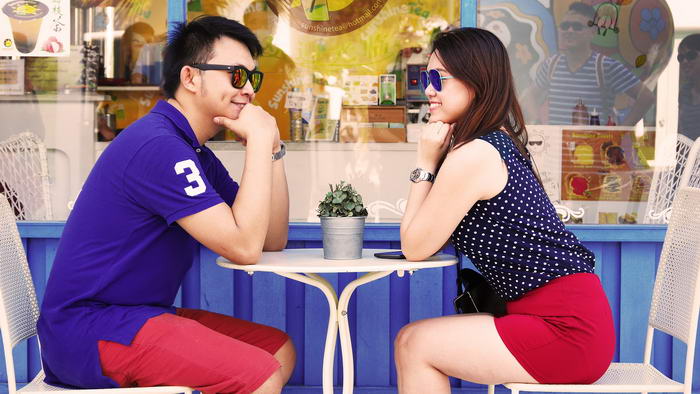 As noted in our first point, you have to know what you want from your dating experience. This will allow you to be honest with the people you date and also mean you meet like-minded people. After all, if you start seeing someone who loves going out every night, but you prefer cosy nights in, it will not end well. Knowing what you want will make sure you are both happy and you don't waste any time.
06 – Be Realistic

Many people will fail to find that special someone when dating because of their expectations. If you have too narrow a criteria or sky-high expectations, chances are you will never find anyone to suit! While you should obviously find them attractive and fun to be with, try not to fall into the trap of unrealistic expectations. After all, if he is 6 feet tall but you want a man over 6 feet, it really is crazy to dump him and move on to your next date.
05 – Don't Get Too Intimate, Too Early

While it is tempting to do this with someone you really like and find attractive, it is always best to wait. If they really like you for who you are then they will not mind. This will also allow your relationship to grow as you continue to date and evolve into something truly magical. Don't forget also that getting too intimate, too early could send out the wrong message about you as a person which could be bad for your dating success.
04 – Don't Get Down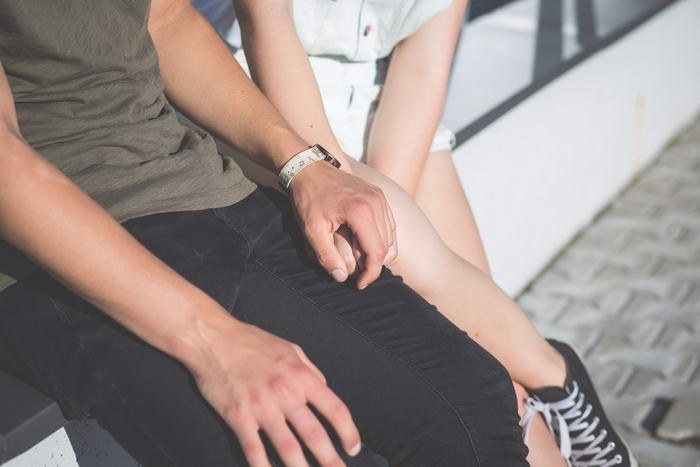 When you are dating, there will be times when it doesn't go to plan. It may be that a date goes badly or that you ask someone out who says 'No'. Although hard to take, this is perfectly natural in the dating world so don't get too down. Try to let it wash over you and just move onto looking for that next date. After all, the next person could be the one!
03 – Upgrade Your Wardrobe

There is no doubt that what we wear when dating makes a huge difference. All the people you date will notice what you have on first and make initial impressions of you based on this. These first impressions are hard to shake when made which is why looking your best is so crucial. If you have a date coming up, consider buying a new outfit and making sure that you are ready to wow them when you do meet up.
02 – Make Sure To Look Your Best

As well as your clothes, you need to look good too. This ideally should be done as an ongoing thing by staying in shape at the gym and eating healthy. It is also a good idea on the night of the date itself to have an extra long shower and pamper yourself with great smelling products to entice your date. Not only this but looking good will make you feel good and give you more confidence when out on the dating scene.
01 – Stay Safe

Of course, whether it is online or offline dating, the main thing is to always stay safe. Always meet in public places for your dates and let a friend know where you will be. This will keep you as safe as possible and ensure you have as much fun as you can when dating too. Never go to someone's house for a first date and if you have any reservations at all when with someone, then leave as quickly as you can.
If you are looking for ways to get ahead when dating, the above should help. By following our handy tips, you should be able to find that special someone in no time Even better, you will have lots of fun and laughter along the way!
*Photos via pixabay