The entire animal kingdom is constantly changing, some of it caused by natural 'survival of the fittest' type challenges. In other cases, humans are a direct threat to animals through hunting or the destroying of habitats. Sadly, several different species are in real danger of dying out altogether. According to the World Wildlife Fund, these are ten of the most at risk animals in the world, who all enjoy 'critically endangered' status.
10 – Saola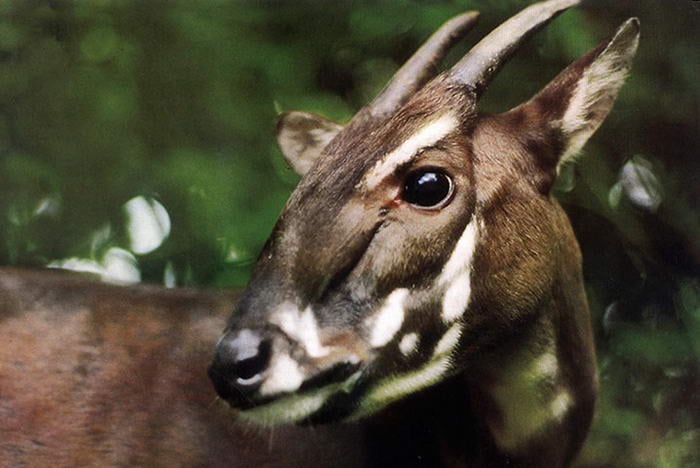 'theguardian.com
The saola was only discovered just over 20 years ago in 1992, but already it is one of the most endangered species on the planet. Little is known about it, as it has only been officially documented four times, and none exist in captivity. This animal is native to the mountainous regions of Laos and Vietnam; exact population numbers are unknown, but given its rarity since its discovery, it is seriously at risk of dying out.
09 – Sumatran Rhino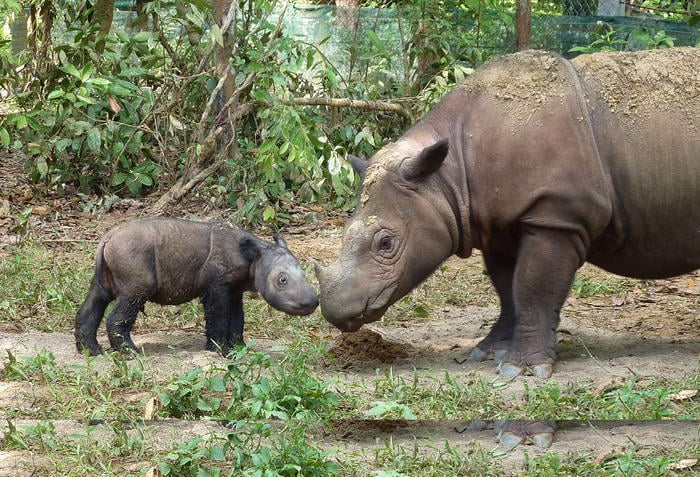 By International Rhino Foundation (Ratu and Andatu Day 4Uploaded by FunkMonk) [CC-BY-2.0], via Wikimedia Commons
Mainly living in Borneo and Sumatra, the Sumatran Rhino is the only Asian species of rhino to have two horns. They are very small, much smaller than any other type of rhino. Once again, exact population numbers are not certain, but the main threat to the Sumatran Rhino is that of poaching. However, breeding levels are very low, too. In the last 15 years, only two rhinos in captivity have produced offspring.
08 – Western Lowland Gorilla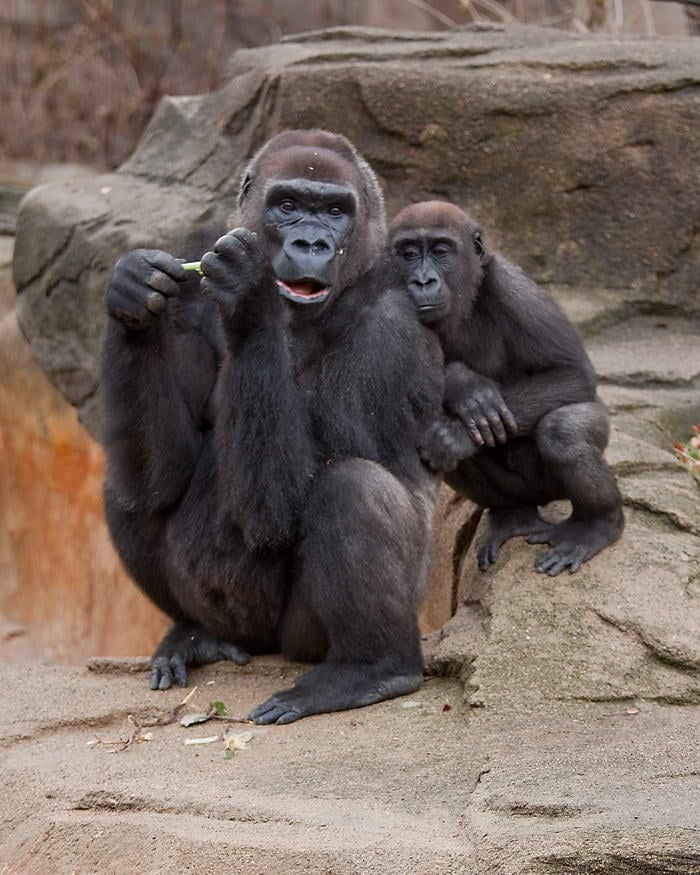 By Greg Hume (Own work) [CC-BY-SA-3.0], via Wikimedia Commons
The Westland Lowland Gorilla lives mainly in central Africa, in countries such as Cameroon and the Democratic Republic of Congo. Its exact numbers are unknown, due to the fact that it lives in very dense rainforest areas, making it almost impossible to count an accurate number. That said, scientists have said that the number of Western Lowland Gorillas has reduced by 60% in the last couple of decades, placing it firmly within the realms of critically endangered.
07 – Mountain Gorilla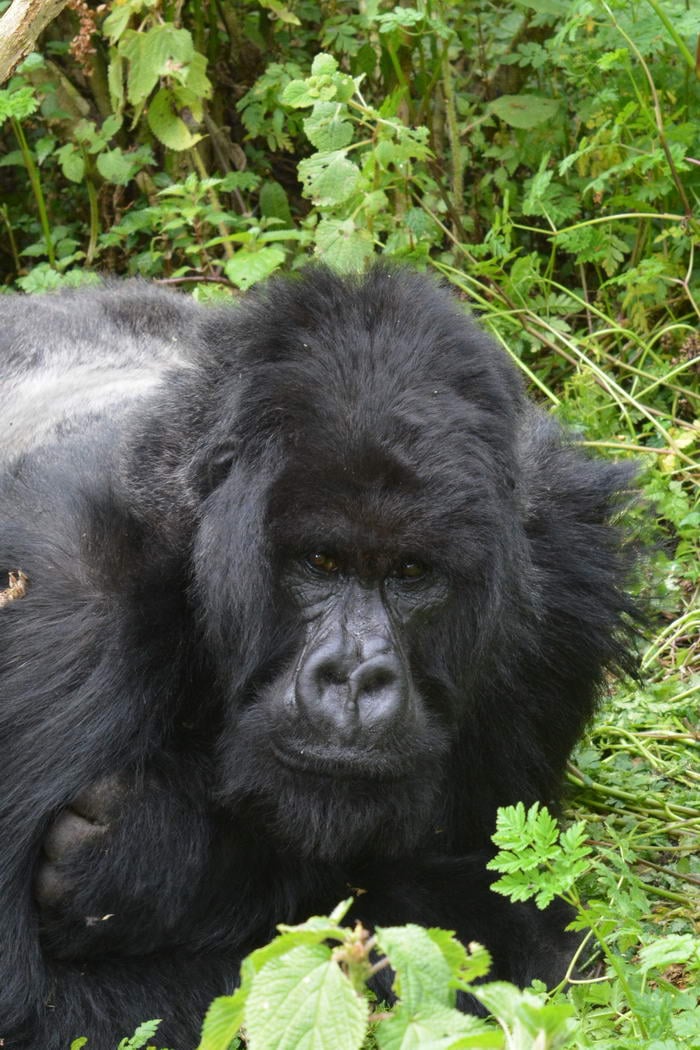 By Azurfrog (Own work) [CC-BY-SA-4.0], via Wikimedia Commons
Living in the high mountainous regions in central Africa, the Mountain Gorilla is one of the ten most endangered animals in the world. A large part of this is down to poaching, as well as humans pushing the gorillas further up into the mountains, into colder and more dangerous territories. However, recent conservation efforts have seen the Mountain Gorilla population increasing – current numbers stand at around 880 individuals.
06 – Sumatran Tiger
By Captain Herbert (Own work) [GFDL or CC-BY-SA-3.0-2.5-2.0-1.0], via Wikimedia Commons
As the name suggests, the Sumatran Tiger is found solely on the Indonesian island of Sumatra. Although it is a protected species, poaching is still a massive problem, as is deforestation. Nowadays, fewer than 400 individual Sumatran Tigers are in existence – less than half the number that were alive 30 years ago.
05 – Cross River Gorilla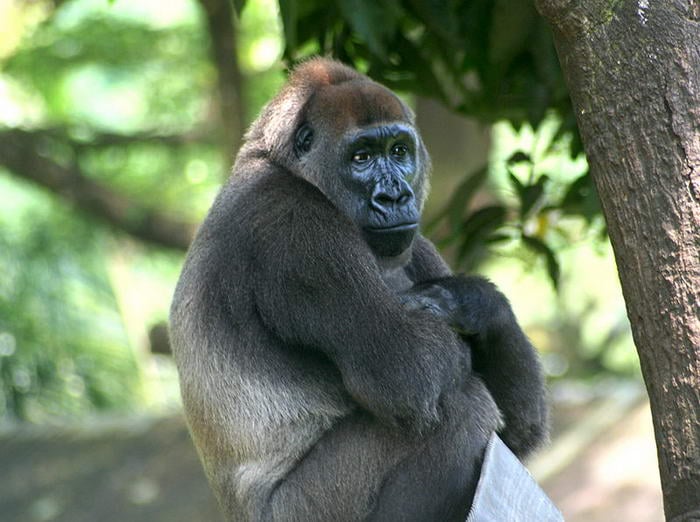 By Julielangford (Own work) [CC-BY-SA-3.0], via Wikimedia Commons
Cross River Gorillas also inhabit central areas of Africa which are prone to heavy deforestation and the clearing of land; as a result, their numbers are very low. These animals are very wary of humans so it is incredibly difficult to count them accurately, but scientists have estimated that there are only about 200-300 left in the wild.
04- Vaquita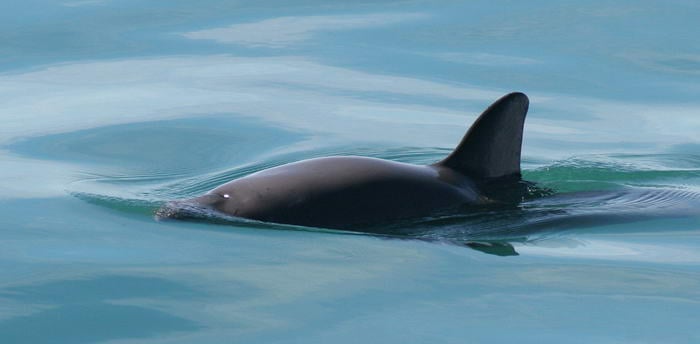 By Paula Olson, NOAA [Public domain], via Wikimedia Commons
The vaquita is considered to be the world's most rare marine mammal – it was only discovered around 50 years ago, but it is a critically endangered species. This is mostly down to illegal fishing operations near Mexico. The population has halved in the last three years alone, now sitting at less than 100 individuals.
03 – Javan Rhino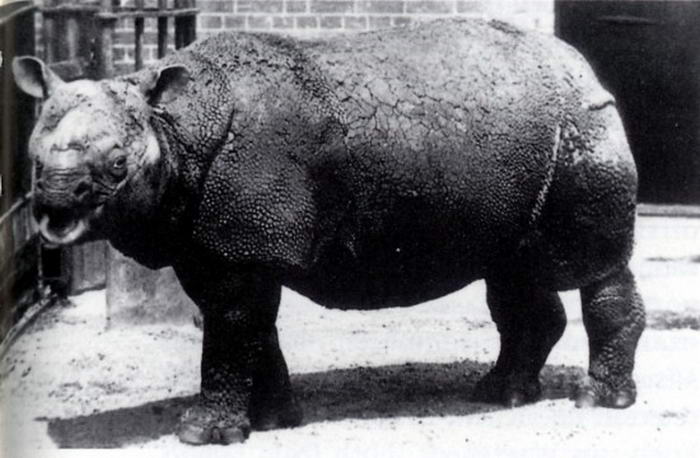 By T.Dixon. The Zoological Society of London [Public domain], via Wikimedia Commons
The Javan Rhino is the species of rhino that is most under threat – only 35 individuals remain alive today. They all live in the Ujung Kulon National Park in Java, Indonesia, as the last member of their species to live elsewhere was poached a few years ago.
02 – Amur Leopard
By digitalART [CC-BY-2.0], via Wikimedia Commons
The Amur Leopard actually lives in a far eastern area of Russia – not Africa, as most people expect. Naturally, these animals' incredibly beautiful fur coats are very attractive, but this has led to poaching – and consequently, a decline in numbers. It is estimated that only about 30 of these wonderful creatures are surviving today, making them critically endangered.
01 – South China Tiger
By J. Patrick Fischer (Own work) [CC-BY-SA-3.0], via Wikimedia Commons
It is widely believed that the South China Tiger is one of the most endangered species on the planet, as none have been spotted in the wild for several decades. Aside from a few living in captivity, this species is all but extinct. Tragically, thousands have been killed over the last 50 years, meaning that we may be looking at the next animal to be wiped from the face of the planet completely.