The rug or carpet of a room contributes a significant portion of a value of a home. It is the often the first thing you notice walking into a house and is a central feature for communal spaces such as the lounge or dining room. But the owners of these next few extravagant rugs took the concept of quality to a whole other level. For your enjoyment, here are the top 10 most expensive carpets ever sold.
10 – The Tabriz Carpet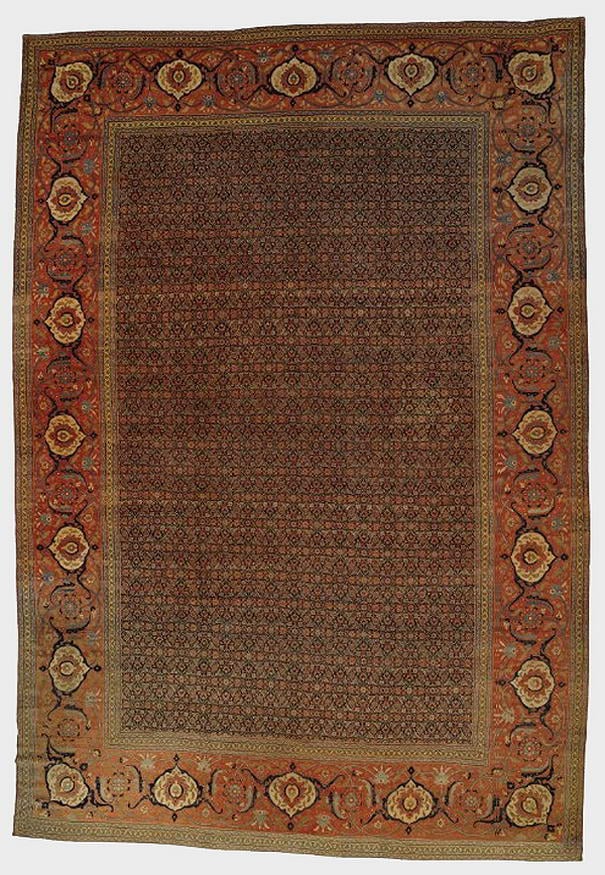 The Tabriz carpet from northwest Persia is a great example of traditional Mahi field patterns and colours. The turtle shell design elements in the border and good condition had this rug selling for $68,500 USD.
09 – Fereghan Sarouk
The Fereghan carpet is another Persian rug that broke the bank at $74,500 USD. This rug is a good example of a Fereghan Sarouk design, a favourite amongst collectors. It features a loose symmetrical hour glass design with three large medallions spaced down its length.
08 – Portuguese Armorial
The Portuguese armorial carpet sold for $80,500 USD, making it the eighth most expensive carpet in the world. This square cut rug features an elaborate border with oscillating patterns orientated around a single square medallion in the centre.
07 – Mohtashem Kashan Carpet
At just under $100,000 USD, the Mohatashem Kashan carpet from central Persia is one of the highest "grade" Kashan carpets made in the 19th century. High quality weaving and exceptional craftsmanship saw this rug sell for $92,500 USD.
06 – Ziegler Mahal Carpet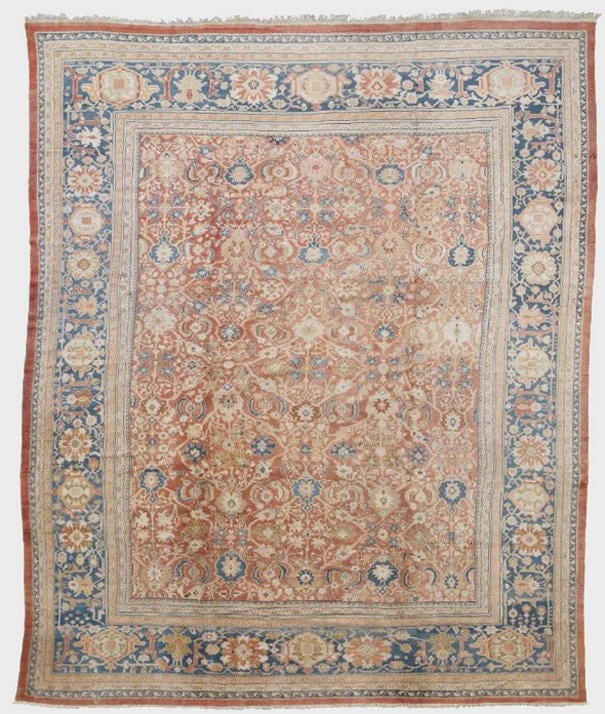 The Siegler Mahal Carpet is another from central Persia that made it onto the list of top 10 most expensive rugs. This large square cut rug features an intricate flower patterned border and deep royal colours. It sold at a Sotheby's auction for $98,500 USD.
05 – Isfahan Carpet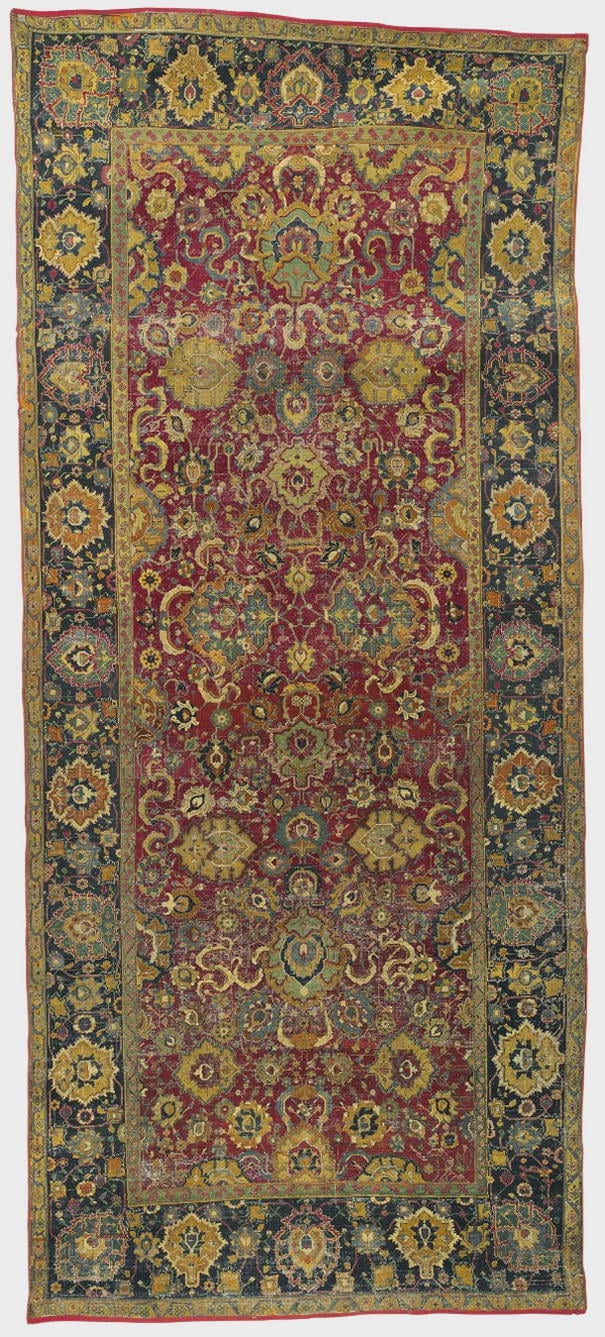 The fifth most expensive rug in the world is the Isfahan carpet from the collection of Tobacco heiress, Doris Duke. This rug has a high decorative value with striking colours and an elaborate pattern design. It sold for $116,500 USD.
04 – Ushak Rug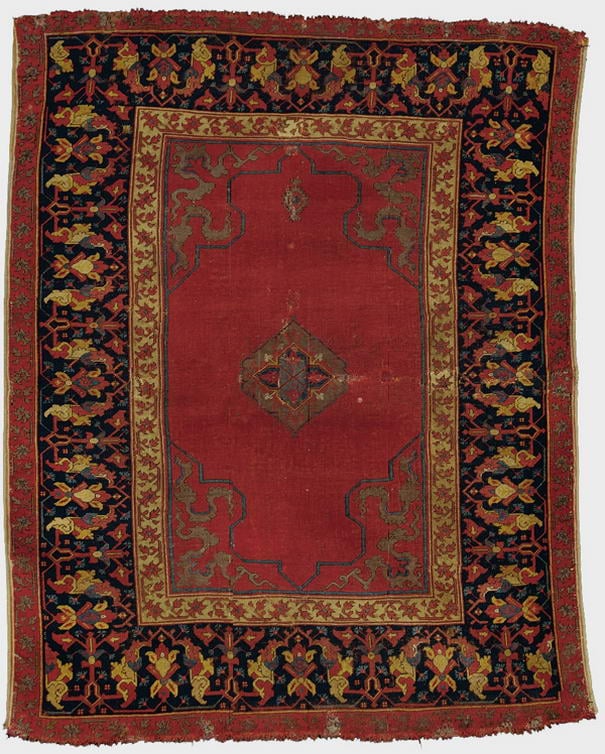 This rug may be old but it still packs a punch. With striking colours and exceptional contrast, this rug is both rich in design and symbolism. Rugs of this type are recognisable by their saturated brick-red fields, but this particular one was exceptional, selling for $158,500 USD.
03 – Ziegler Mahal Carpet (2)
Into the top three, the Ziegler Mahal Carpet didn't let a few holes stop it from selling for an amazing $170,500 USD. In soft coloured palettes and a generous size this rug is the sort highly sought after for furnishing.
02 – Ziegler Mahal Carpet (3)
The second most expensive carpet in the word is another Ziegler Mahal Carpet from central Persia. This rug was in high demand by decorators due to its large print scale and colourful palette. It sold for more than its brother ($182,500 USD) due to its high quality condition.
01 – Silk Isfahan Rug
And finally, the number one most expensive rug every sold was the silk Isfahan rug of central Persia. The outstanding craftsmanship, high knot density and use of pure silk made it a rare find. Selling for a staggering $4,450,000 USD, this extravagant wonders trumped all other rugs in its class when it was sold in 2008.