The right furniture can make or break the look and feel of your home. From creating an inviting atmosphere to providing essential functionality, every piece serves a purpose. With countless furniture designs available, it can be challenging to choose the perfect combination that blends style and practicality. In this article, we'll walk you through 10 of the most widely used furniture pieces that every home needs. These functional and stylish selections cover everything from garden furniture to minimalist desks, ensuring that your living space is both comfortable and aesthetically pleasing.
10 – Garden Furniture
A well-designed outdoor space can be an extension of your home, providing the perfect setting for relaxation and entertainment. Garden furniture plays a crucial role in creating this atmosphere. High-quality garden furniture typically includes a combination of chairs, tables, and loungers, all designed to withstand the elements and provide maximum comfort. Popular materials for outdoor furniture include teak, wicker, and aluminum, each offering a unique aesthetic and varying levels of durability.
09 – Coffee Table
The coffee table is the centerpiece of your living room, serving both functional and decorative purposes. It provides a surface for your drinks, books, or remote controls, while also adding a touch of style to the space. When selecting a coffee table, consider the size and shape of your living room, as well as the overall design theme. Popular coffee table materials include wood, glass, and metal, with a range of styles from minimalist and modern to classic and rustic.
08 – Chest of Drawers
A chest of drawers is an indispensable storage solution for any bedroom or living space. It offers ample room for clothes, linens, and other belongings while adding a touch of elegance to the room. With various designs and finishes available, you can find a chest of drawers that complements your existing décor. Look for quality materials and construction, as well as features like soft-close drawers and dovetail joinery, which indicate durability and craftsmanship.
07 – Wardrobe
The wardrobe is a fundamental piece of bedroom furniture, providing essential storage for clothing and accessories. When choosing a wardrobe, consider factors like size, layout, and style. Freestanding wardrobes come in various designs, from classic wooden armoires to sleek, modern options with sliding doors. Alternatively, you may opt for a built-in or walk-in wardrobe, which offers a more customized storage solution.
06 – Bookcase
A bookcase is an indispensable piece of furniture for bibliophiles and collectors alike. In addition to housing your favorite reads, a bookcase can showcase decorative items, such as framed photos or potted plants. Bookcases come in various styles, from traditional wooden shelves to modern, minimalist designs. Consider factors like the height and width of your bookcase, as well as the number of shelves and their adjustability, to find the perfect fit for your space.
05 – Armchair
An armchair is a comfortable and stylish addition to any living room, bedroom, or reading nook. It offers a cozy spot to relax, read, or watch TV, while also serving as a design statement. When selecting an armchair, consider factors like size, upholstery material, and overall style. Popular armchair designs include classic wingbacks, contemporary swivel chairs, and plush recliners, each offering a unique blend of comfort and aesthetics.
04 – Dining Tables and Chairs
The dining table and chairs are the heart of your home's entertaining space. They provide a gathering place for family meals, game nights, and dinner parties. When choosing a dining set, consider the size and shape of your dining area, as well as the number of people you typically host. Dining tables come in various materials, such as wood, glass, and metal, with a range of styles to suit your taste. Select chairs that complement your table and provide comfortable seating for your guests.
03 – Desk
A well-designed desk is essential for creating a productive workspace at home. Whether you work from home or need a designated space for managing bills and correspondence, a desk should offer ample surface area and storage options to keep your space organized. Popular desk styles include traditional writing desks, contemporary L-shaped designs, and minimalist standing desks. Consider factors like size, material, and ergonomics when selecting the perfect desk for your needs.
02 – The Bed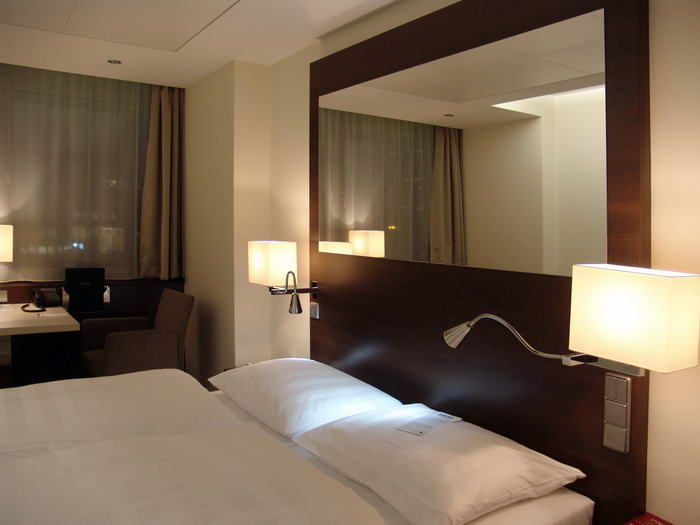 The bed is arguably the most crucial piece of furniture in your home, providing a comfortable and supportive place to rest and recharge. When selecting a bed, consider the size of your bedroom, your preferred mattress size, and the overall design aesthetic. Bed frames come in various styles and materials, from classic wooden sleigh beds to sleek, modern platform designs. Look for a bed that offers both style and quality construction to ensure a good night's sleep for years to come.
01 – The Sofa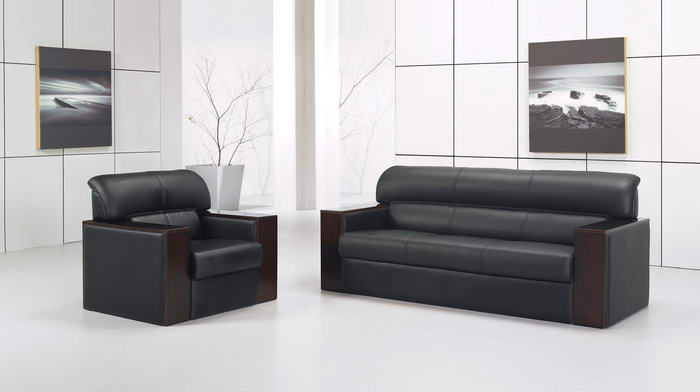 The sofa is the centerpiece of your living room, offering a comfortable and inviting spot for relaxation and socializing. When choosing a sofa, consider factors like size, upholstery material, and overall style. Popular sofa designs include classic chesterfields, contemporary sectionals, and versatile sleeper sofas. Ensure that your chosen sofa offers a balance of comfort, durability, and aesthetics to create a welcoming and stylish living space.
Investing in high-quality, functional, and stylish furniture is essential for creating a comfortable and attractive living space. By incorporating these 10 widely used furniture pieces into your home, you'll strike the perfect balance between form and function. From the cozy comfort of an armchair to the practical storage offered by a wardrobe, these essential selections will elevate your living space and make your home a true reflection of your taste and lifestyle.
FAQs:
How can I choose the right furniture for my home?
Consider factors like size, material, and overall style when selecting furniture pieces. It's essential to choose furniture that complements your existing décor and meets your functional needs.
What materials are commonly used for furniture construction?
Popular furniture materials include wood, glass, metal, and upholstery fabrics like leather and textiles. Each material offers a unique aesthetic and varying levels of durability.
How can I maintain the quality and appearance of my furniture?
Regular cleaning, dusting, and vacuuming can help maintain your furniture's appearance. Additionally, follow the manufacturer's care instructions for specific materials and finishes to ensure long-lasting durability.
How can I maximize space in a small room with furniture?
Opt for multifunctional furniture pieces that offer storage and seating, such as a storage ottoman or a sofa bed. Additionally, choose furniture with a minimalist design to create a more open and spacious feel.
What are some popular furniture styles?
Some popular furniture styles include traditional, modern, minimalist, and rustic. Each style offers a unique aesthetic and can be mixed and matched to create a personalized look for your living space.