Expression has always been an innate human quality and fashion has proven the perfect platform for that. Changing year to year, month to month and even at times, day to day it's become a physical representation of what we want to convey to others. We can exude happiness, ease, sex appeal, intensity, originality, the list is endless. And even with the myriad of combinations and possibilities, universal fashion trends continue to make themselves evident.
Here are some of the 10 most popular street trends this year:
10 – Matching Two-Piece Ensembles
With Kim Kardashian as reigning inspiration for many of today's women, it is no wonder that the trend of matching two pieces has gone viral. Accentuating the silhouette of the female figure has built quite the rapport and considering two pieces are both easy and fashionable many women flock to the trendy outfit idea.
09 – Dark Roots
The perfect cross between low maintenance and style conscious, darker roots have become ideal for fashion forward women with a little bit of edge. Previously considered a fashion faux pas, women today have taken the lapse in hair-dye upkeep and transformed it into a bold, hairstyle.
08 – Off The Shoulder Tops
Showing skin can be done tastefully and still be very sexy. Off the shoulder tops have become a staple in the closest of many women. The cut enhances feminine ambiance and sleek collar bones and bronzed shoulders are the focal point of this look, conveying a trendy, youthful energy.
07 – Matte Lips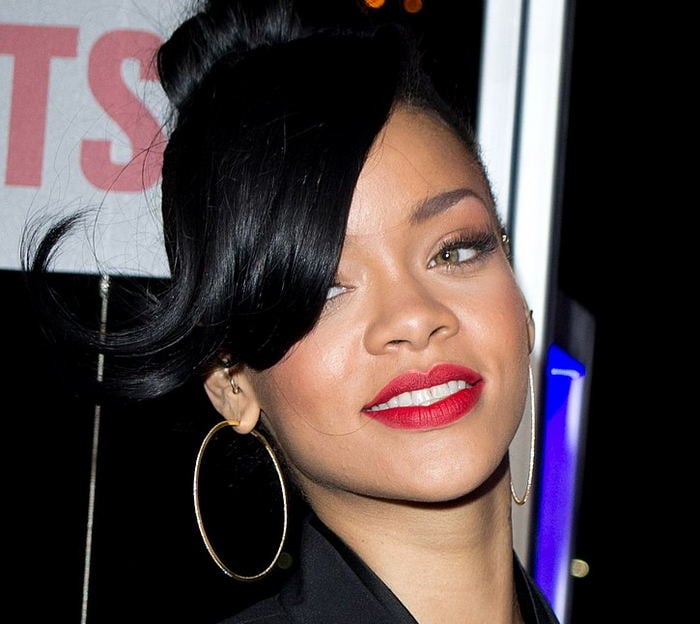 Today's makeup craze has inevitably caused the, now how do I get it to stay on question. Matte lipsticks have creeped their way into the makeup-bag-of-necessities for many women because it is long lasting and gives the illusion of a fuller pout when accompanied with liner, what lady doesn't want that?
06 – Overalls
Overalls are the perfect piece for nailing the casually-too-cute look. Despite the love many women have for glammed up evenings and dazzling days, sometimes an easy ensemble and messy bun is the look of choice, making overalls the perfect fashion statement for trendsetters who want to take the day off.
05 – Bombers
How many times have you suffered through too-cold-times in the name of fashion? Well, with bombers having made their way back into the closets of men and women alike, there is no longer any reason to sacrifice warmth for style or vice versa. Bombers are the perfect throw over for both casual and dressy attire and an article of clothing the au courant can't go without.
04 – Sneakers With Everything
Summer dress, sneakers. Midi skirts, sneakers. Blazers, sneakers. Sneakers have become a very mundane wardrobe piece that has really wriggled its way into the world of fashion. It's efficiency and contrast to many styles has earned it a spot in the closet of busy fashion icons like Olivia Palermo and Kendall Jenner.
03 – Flare Pants
Another trend that's been resurrected from the past, flare pants are a flattering choice for women who dare to be bold. Usually with a high-waisted cut, this look also accentuates the silhouette of a female, making it instantly popular in the visual world that is fashion.
02 – Band Tees
Great for days when you just want to chuck something on and head out, band tees have become a great piece that you simply don't have to spend too much time thinking about. And despite being a go-to for lazy days, band tees have found themselves under blazers, tucked into pencil skirts and shredded like an old clothe, proving that they can easily be made into a statement.
01 – Culottes
Strangely cut and strangely cool, culottes are usually a fashion forward choice for people with a penchant for flowing fabric. They are comfortable, easy to dress down or up and can be paired with virtually anything, heels, flats, sneakers, tees, crop tops and blouses, making this piece endlessly versatile.