Vanessa Dakinsky is a young, talented painter from France. Vanessa:
"Through painting lens, I explore undefined spaces, mixing realistic elements with dreamy ones. My work comes from combinations, like an echo between anecdotes of everyday life, my obsessive taste for pictures and a more general curiosity for contemporary mythologies and life. Each painting is a living place for contradictory elements. I avoid to simplify or reduce, and prefer opening the enigmae, shady scenes, their reverberations.''
Prepare to be mesmerized by the vibrant world of Vanessa Dakinsky, a talented artist whose oil paintings on canvas burst with color and emotion. In this article, we'll explore 10 of her most captivating oil paintings for sale, each offering a unique glimpse into Dakinsky's creative universe. Get ready to embark on a vivid journey through the kaleidoscope of her imaginative artistry.
Check out 10 Most Colourful Oil Paintings By Vanessa Dakinsky. Also you can watch a one minute time-lapsed video of Dakinsky painting her highly unusual piece entitled High-fly at the Sunset below.
10 – Look At Me 1 By Vanessa Dakinsky
09 – Look At Me 2 By Vanessa Dakinsky
08 – Fisheyes By Vanessa Dakinsky
07 – The Blue Friend By Vanessa Dakinsky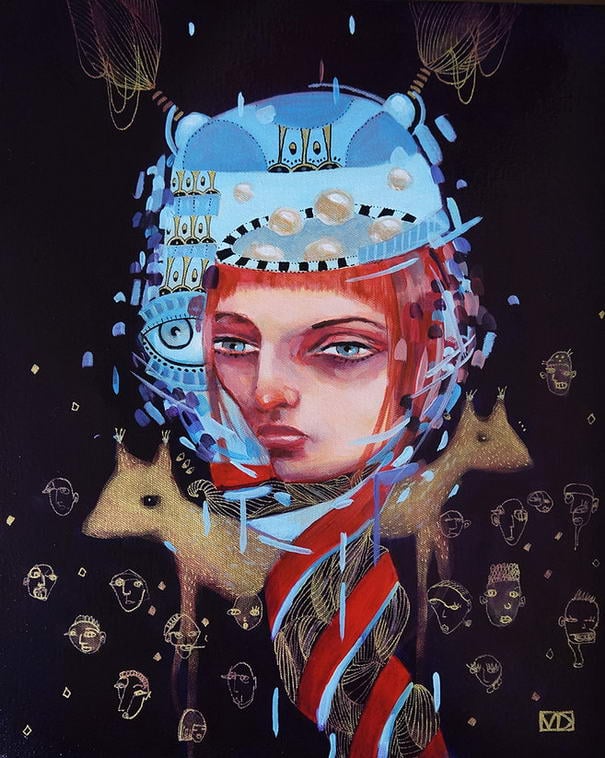 06 – Chapka By Vanessa Dakinsky
05 – Cri By Vanessa Dakinsky
04 – Have A Look By Vanessa Dakinsky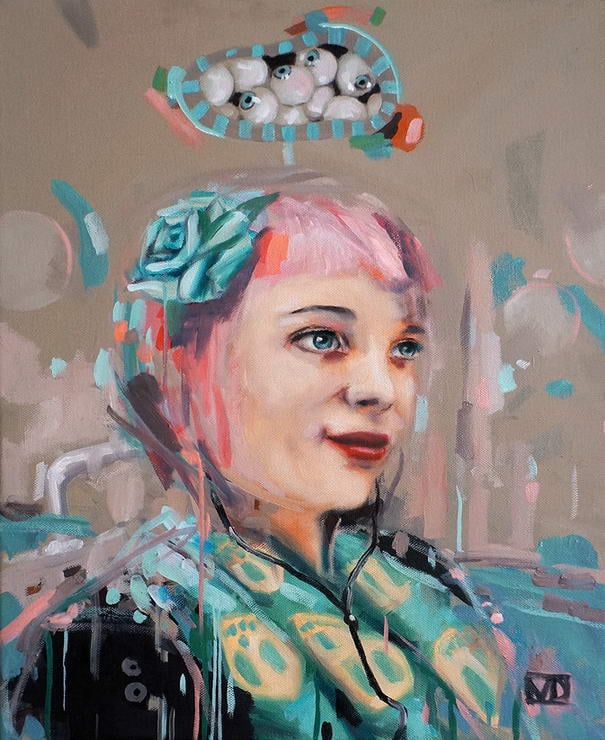 03 – Drunk By Vanessa Dakinsky
02 – Dancing Queen By Vanessa Dakinsky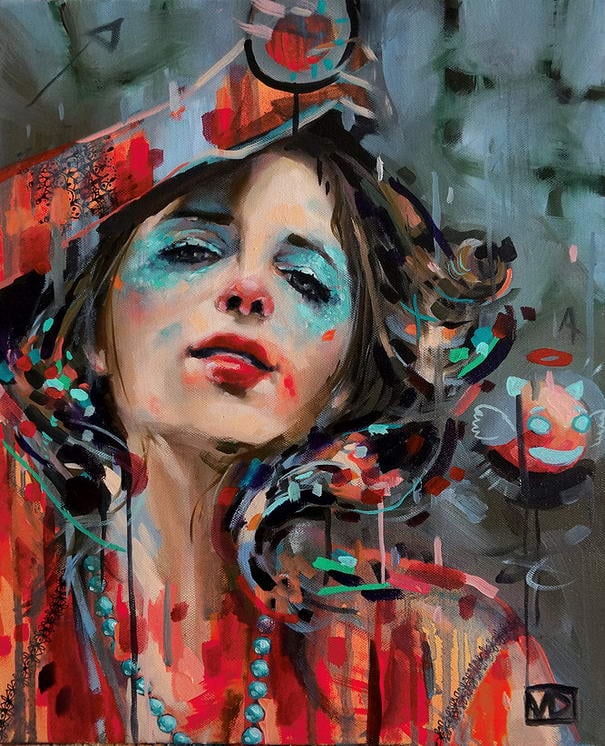 01 – Rire avec une personne orange By Vanessa Dakinsky
Vanessa Dakinsky's colourful oil paintings serve as a testament to her unparalleled artistic prowess. Each piece invites the viewer to delve deeper into her imaginative realm and appreciate the power of color in transforming a canvas into a compelling visual experience. As you explore these captivating oil paintings, we hope you'll find inspiration in the enchanting world of Dakinsky's artistic expression.