German artist Martin Roller constructs interesting and surprising mash-ups by using everyday objects that he collected from the streets of Berlin. Transforming their original function, the pieces become surreal and creatively nonfunctional works. His interesting technique seems to be of the artist's interest, much more than the possibility of digitally editing the images the way he wanted to see them. There is no digital technic here.Just brilliant!
Check out 10 Most Clever Mash-Ups Of Everyday Objects by Martin Roller. To see more, don't forget to visit his official website.
10 – Apple Slingshot by Martin Roller ©
09 – Salamy Shoe by Martin Roller ©
08 – Calorie Bomb by Martin Roller ©
07 – Birthday Cake by Martin Roller ©
06 – Spaghetti Gun by Martin Roller ©
05 – Bread Labyrinth by Martin Roller ©
04 – Banana Shoes by Martin Roller ©
03 – Apple Burger by Martin Roller ©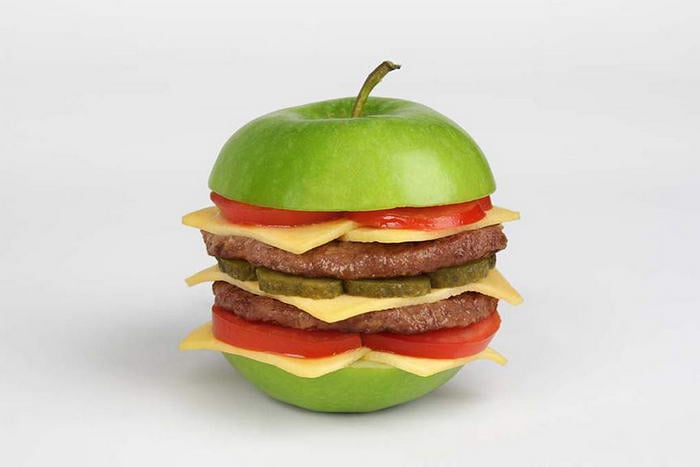 02 – Orange Globe by Martin Roller ©
01 – Pencil Sweeper by Martin Roller ©
And there you have it – 10 mind-blowing mash-ups of everyday objects by the ever-inventive Martin Roller! From banana skateboards to toothpaste-filled hotdogs, Roller has an uncanny ability to find art in the most unexpected places. His captivating creations remind us that artistry isn't limited to conventional mediums, and that inspiration can be found in even the most mundane of objects. So, go on and let Roller's ingenuity spark your own creativity, and who knows – you might just invent the next fascinating mash-up that takes the world by storm!