Alright, get ready to step into the world of celebrities, glamour, and captivating smiles. Lips have always held a fascinating allure in the realm of beauty. From the bold, red pout of Cleopatra to Marilyn Monroe's iconic lip silhouette, they have been a defining feature that carries a unique appeal.
In our times, the most beautiful lips are often associated with plumpness and fullness, thanks in part to the influence of Hollywood and our beloved celebrities. The rise of cosmetic procedures, such as lip fillers and lip lifts, has further fueled this trend.
When it comes to celebrities and their enviable pouts, some immediately stand out. Their lips aren't just gorgeous; they've become a significant part of their personal brand, contributing to their success and popularity. Let's zoom in on the 10 most beautiful celebrities boasting the hottest lips in the industry.
But before we delve into our list, it's important to remember that beauty is subjective. Each person, celebrity or not, carries their own unique charm that sets them apart. So, even as we marvel at these stunning celebs and their incredible lips, let's celebrate the diverse beauty that exists all around us.
Check out 10 Most Beautiful Celebrities With the Hottest Lips. By the way, this list is in no particular order.
10 – Angelina Jolie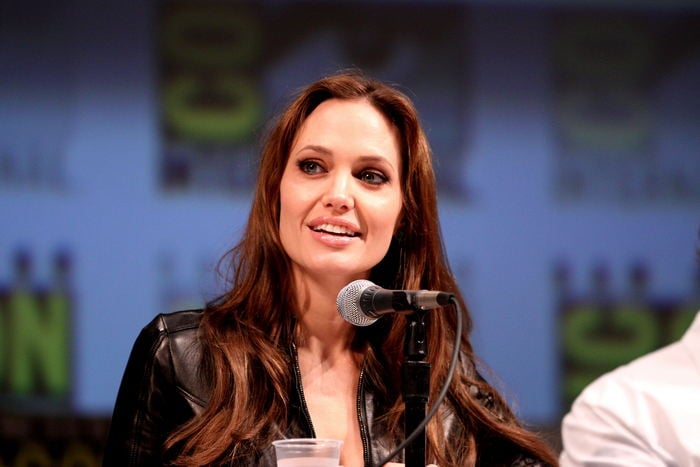 Angelina Jolie is an actress whose reputation precedes her, and she's as renowned for her humanitarian efforts as she is for her movie roles. Her signature feature? Those incredible lips. Angelina's full, well-defined lips have been a topic of discussion and admiration for years.
Starting her acting career at a young age, Angelina soon made her way to the top with her remarkable talent. She won an Oscar for her intense portrayal of a mental health patient in "Girl, Interrupted" and captured hearts with her action-packed performance in "Tomb Raider". But her fame doesn't stop at acting. Angelina is also a filmmaker and a well-respected UNHCR Goodwill Ambassador, advocating for refugee rights. She truly exemplifies beauty with a purpose.
09 – Scarlett Johansson
Next, the spotlight falls on the stunning Scarlett Johansson. This actress is as versatile as she is beautiful. Scarlett's journey in Hollywood has been extraordinary, and her gorgeous lips are often talked about just as much as her on-screen performances.
Scarlett's career spans decades and genres, from independent films like "Lost in Translation" to mega-blockbuster franchises like the Marvel Cinematic Universe, where she's renowned for her role as the charismatic Black Widow. But it's not just the world of film that's been graced by her talent. Scarlett has proven her prowess in music and on Broadway, earning a Tony Award for her performance in "A View from the Bridge". Her charm and talent, paired with those sexy lips, have undoubtedly contributed to her standing as one of Hollywood's most revered actresses.
08 – Rihanna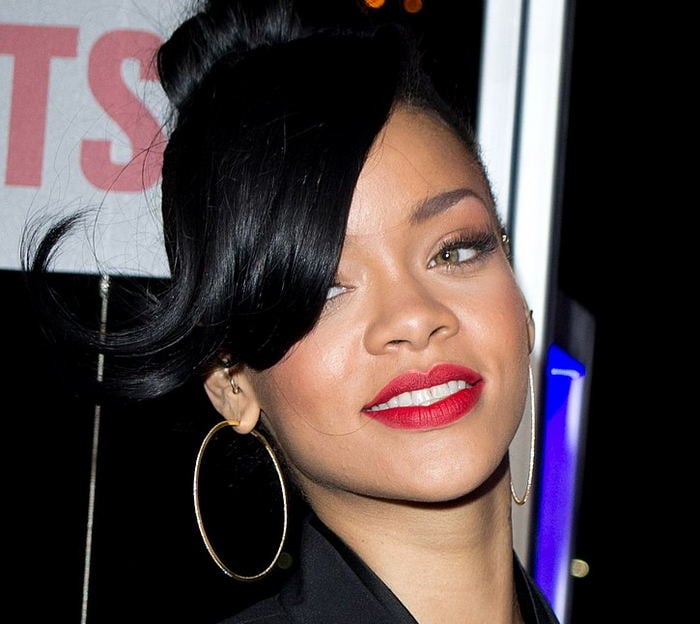 Next up, we have the sensational Rihanna. Rihanna's fabulous lips are as famous as her catchy tunes and entrepreneurial spirit. Born in Barbados, Rihanna quickly became a worldwide sensation with her unique voice and distinctive style. Songs like "Umbrella" and "Diamonds" are global hits that showcase her remarkable talent.
But Rihanna didn't stop at music. She created ripples in the beauty industry by launching Fenty Beauty, an inclusive makeup line. Rihanna's luscious lips often feature bold and vibrant colors from her own collection. These stunning celebrity lips have become a statement of her edgy, chic style, and she continues to inspire millions with her fearless attitude and business acumen.
07 – Kylie Jenner
When discussing hottest lips, it's impossible not to mention Kylie Jenner. Her transformation over the years has been dramatic, with her plump pout gaining much attention. The youngest of the Kardashian-Jenner clan, Kylie took the buzz around her lips and created a cosmetic empire out of it, launching Kylie Cosmetics with her lip kits.
Today, she's a billionaire entrepreneur, balancing her business ventures with her reality TV appearances and social media influence. Kylie's lips might have sparked debates and trends, but there's no denying the impact they've had on beauty standards in the 21st century.
06 – Megan Fox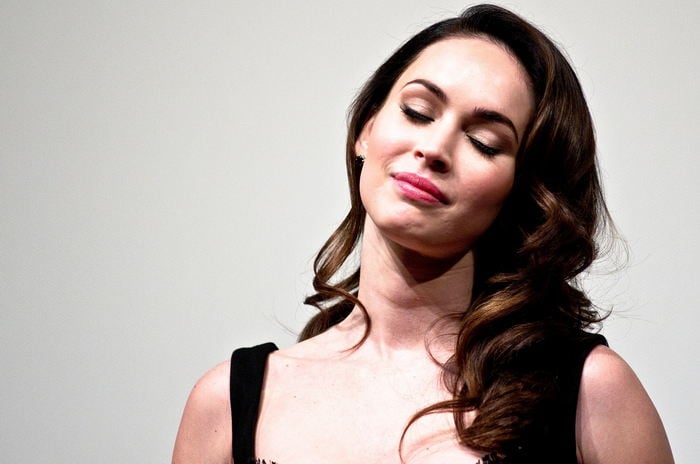 With her striking features and magnetic on-screen presence, Megan Fox is another celebrity known for her gorgeous and stunning lips. Megan made waves with her role in "Transformers," quickly becoming a Hollywood sex symbol. Over the years, she's taken on a variety of roles, demonstrating her versatility as an actress.
Megan's lips, full and perfectly shaped, add to her allure. They've contributed to her image as a global beauty icon, and she's often seen flaunting them with a smoky eye look or a bold lip color. Her beauty, paired with her talent, makes her one of the most recognized faces in Hollywood.
05 – Priyanka Chopra Jonas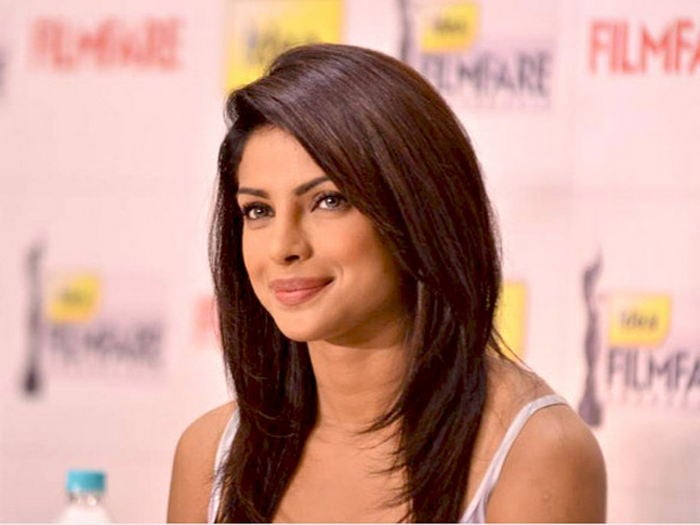 Next on our list is the stunning Priyanka Chopra Jonas. Originally from India, Priyanka gained global recognition after winning the Miss World 2000 pageant. Her full lips and bright smile are among her most striking features.
Priyanka's successful acting career in Bollywood transitioned to Hollywood with roles in "Quantico" and "Baywatch." A UNICEF Goodwill Ambassador, she's also known for her philanthropic work. Priyanka has consistently broken barriers and continues to inspire millions, not just with her talent and beauty, but also with her dedication to global issues.
04 – Kerry Washington
Another celebrity famous for her incredible lips is Kerry Washington. Best known for her role in the hit series "Scandal", Kerry's fabulous pout is as talked about as her acting chops. She's been a standard-bearer for African American women in television, earning accolades for her groundbreaking performances.
Kerry's lips are often highlighted with bold, bright lip colors that truly make them pop. Her standout roles, combined with her stunning beauty, make her a true force to reckon with in the entertainment industry.
03 – Jennifer Lawrence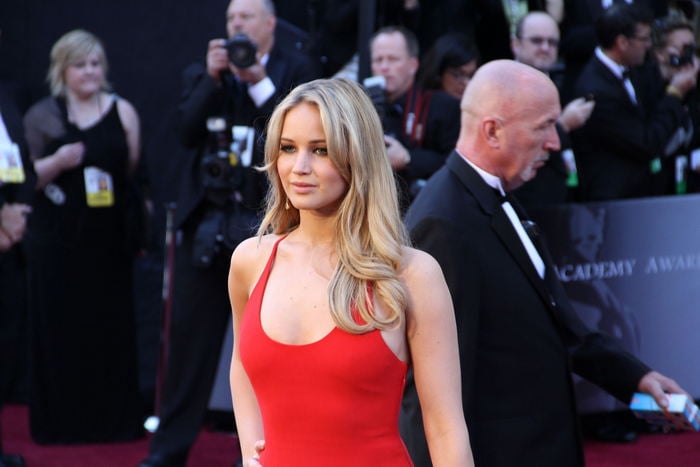 With her candid humor and girl-next-door charm, Jennifer Lawrence is a celebrity who's loved by many. Her lips, naturally full and often accentuated with minimalistic makeup, add to her refreshing beauty. Jennifer shot to fame with her role in "The Hunger Games" series and further showcased her acting prowess by winning an Academy Award for "Silver Linings Playbook" at the young age of 22.
Her alluring lips, combined with her raw talent and down-to-earth persona, have firmly established her as one of Hollywood's most loved stars.
02 – Margot Robbie
Hailing from Australia, Margot Robbie is a Hollywood actress who's won millions of hearts with her acting skills and her striking beauty, particularly her beautiful lips. Margot's breakout role in "The Wolf of Wall Street" put her on the international map, and since then, she's delivered stunning performances in movies like "I, Tonya" and "Once Upon a Time in Hollywood".
Margot's stunning lips, often accentuated with a classic red lip color, have become a part of her signature style. Her ability to blend classic Hollywood glamour with a modern, edgy style, all the while delivering remarkable performances, sets her apart in the industry.
01 – Taylor Swift
Finally, we can't forget about Taylor Swift, the Grammy-winning singer-songwriter known for her narrative songwriting and her red-lip classic look. Taylor's lips, always perfectly painted, are as famous as her catchy tunes and her remarkable songwriting skills.
From her country roots to her pop transformation, Taylor's career is a testament to her versatility and dedication. She's not just a music icon; she's also a role model, using her platform to advocate for artists' rights and social causes. Her signature red lips are symbolic of her strength, resilience, and iconic status in the music industry.
And there we have it, our complete line-up of celebrities gracing the world with their radiant talent and those hottest stunning lips. From singing sensations to acting maestros, these beauties have more than just their successful careers to flaunt. Their unique pouts, whether a natural gift or a masterpiece of cosmetic surgery, are just as much part of their brand as their artistic abilities.
But don't let the charm of these sexiest celebrity lips fool you; behind those most beautiful lips are women who have strived and succeeded in the limelight. Each one has established herself as a force to be reckoned with, influencing beauty standards and lip lifts in their wake.
At the end of the day, it's not just about the physical attributes but the person behind those stunning features. It's their talent, personality, and resilience that make them truly beautiful. After all, it's this combination that keeps us intrigued, inspired, and of course, admiring those gorgeous lips!