There's a new royalty in town – the brand ambassadors, celebrities that rule the kingdom of advertising. Not just familiar faces from the screen, but influential people who have built a close-knit relationship with their audience. For every brand, having a celebrity associated with it is akin to having a golden goose that lays the precious eggs of public attention, brand recognition, and consumer trust. But who exactly are these famous personas and how do they wave their magic wand?
In the simplest terms, a celebrity brand ambassador is a well-known person who uses their strong public image to promote and represent a brand's products or services. These individuals are often actors, musicians, athletes, and other influential figures with a significant following. They harness their popularity and trustworthiness to increase a brand's visibility and credibility, essentially bridging the gap between the company and its target audience.
In the sprawling, bustling world of advertising, where competition for consumer attention is fierce, celebrity endorsements act as a powerful magnet. It's more than just a pretty face – it's about aligning a brand's values and persona with a celebrity whose image resonates with those elements. The correct pairing can create an almost immediate increase in sales and brand recognition. But it isn't just about influence; it's about the compatibility of the celebrity with the brand's ethos and the credibility they bring to the table.
Check out 10 Most Powerful Celebrity Brand Ambassadors…
10 – Zoella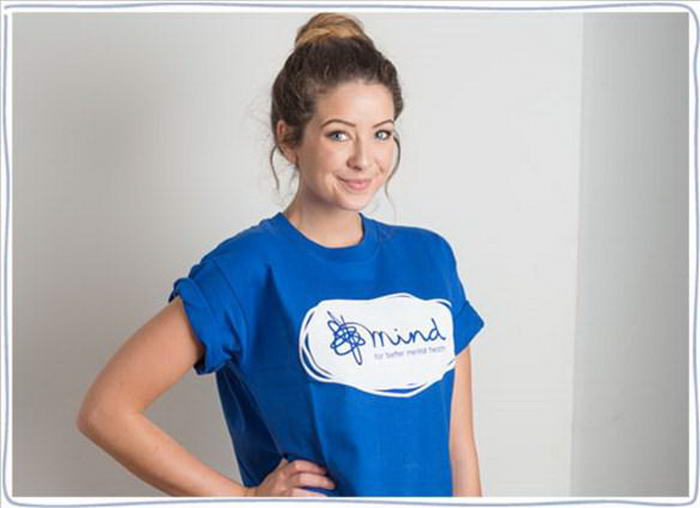 Starting out as a YouTube beauty vlogger, Zoella won the hearts of the public with her honest and relatable videos and is now one of the most influential celebrity social media stars. The 26-year-old, who has also released three books, became the ambassador for mental health charity Mind in 2014. Zoella herself has suffered severe anxiety and panic attacks and is helping raising awareness of the condition as well as reducing the stigma associated with mental health.
09 – Carl Froch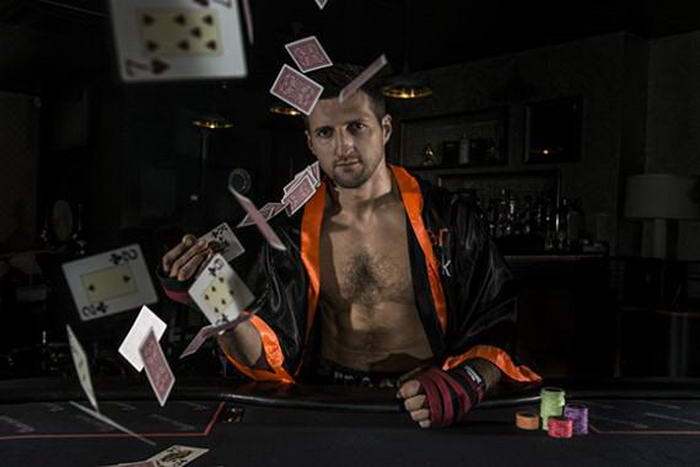 Former four-time world champion boxer Carl Froch became an ambassador partypoker in 2015, saying at the time: "There are lots of similarities between boxing and poker, mainly the mental strength required for both. The best comparison is the mental edge you need during a boxing weigh-in or pre-fight press conference, you have to try and psych out your opponent – it's all about holding your nerve under pressure which is so important when player poker." The boxing legend is no doubt helping to attract new audiences thanks to his passion for the game.
08 – Gigi Hadid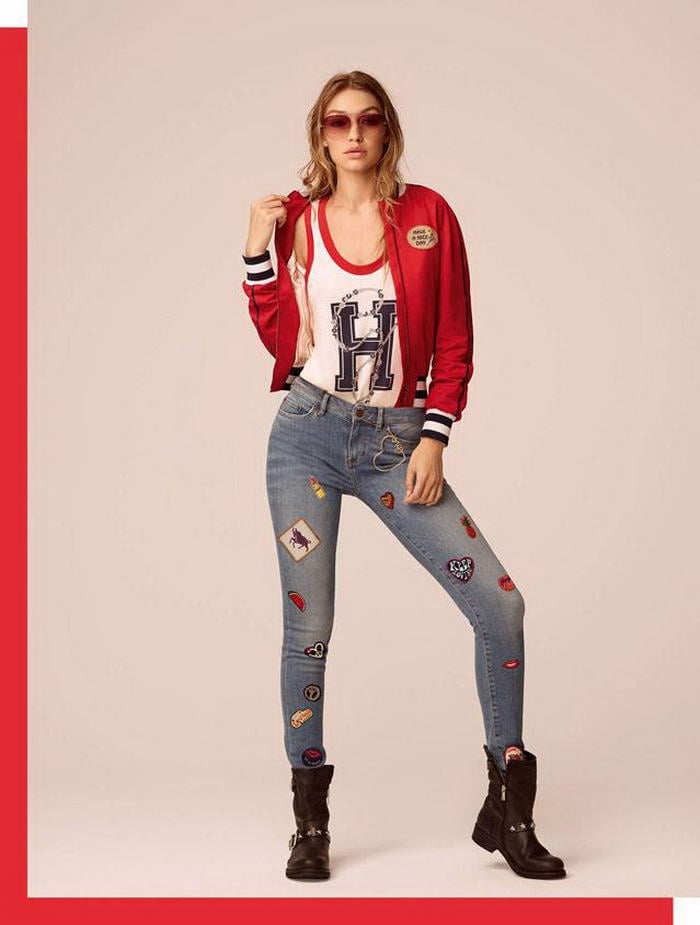 Supermodel Gigi Hadid joined forces with Tommy Hilfiger in 2016 and has released two collaborative capsule collections since then. The 21-year-old, who is also a Victoria's Secret angel, is a huge fashion influencer and was chosen by Hilfiger in a move by the design house to make it a more female-led brand.
07 – Iris Apfel
She might be 94 years old, but fashion-icon Iris Apfel is seen as one of the quirkiest and coolest celebrities on the planet – perfect qualities for a brand ambassador. Citroen DS made Apfel their brand ambassador in 2016 to boost their brand's image as both luxurious and a little different to their competitors.
06 – Stephen Curry
As one of the greatest basketball players ever, countless men across the globe see Curry as their idol. It's little wonder then, that he's such a sought after brand ambassador. He is currently the face of brands such as smartphone company Vivo and Chinese car rental company eHi Car Services.
05 – Karlie Kloss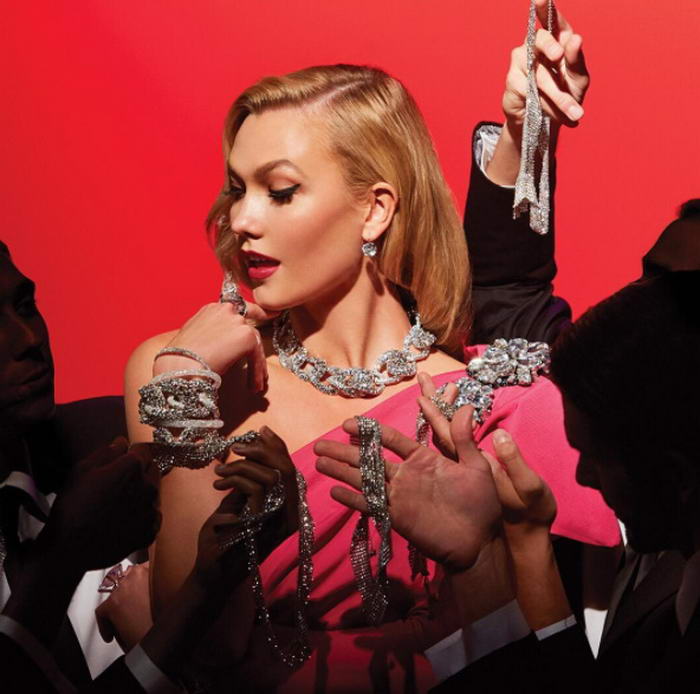 Swarovski is seen as one of the world's leading, luxury jewellery brands and it's fitting that they chose one of the world's most glamourous supermodels to be the face of their brand. Karlie Kloss has been the brand ambassador for Swarovski since 2016 and has recently even filmed a Marilyn Monroe themed advert for the brand.
04 – Cara Delevingne
Cara Delevingne, undeniably, is part of a new breed of model – models who are unique, outspoken, and are set to influence the younger female generations. She's one of the most sought after brand ambassadors on the planet, working for the likes of Tag Heuer, Rimmel and Chanel who adore a strong personality in their leaders.
03 – Cristiano Ronaldo
Cristiano Ronaldo isn't just a football sensation. Additionally, he's a brand magnet. His widespread appeal stems from his unparalleled sporting achievements and striking persona, both of which command global admiration. Comparisons with other sports giants like Stephen Curry are inevitable and point towards their shared influence.
Indeed, among Ronaldo's notable partnerships is with Nike, a sports gear titan. His association with Nike is a game-changer, amplifying their dynamic brand identity. Next up, we see him donning Tag Heuer, adding a sporty flair to this luxury watch label.
Additionally, his endorsements extend to Sacoor Brother suits and Monster headphones, demonstrating his versatility beyond the pitch. Ronaldo's partnerships underscore his ability to resonate with audiences, elevate brand perception, and forge powerful alliances, proving he's as influential off the field as he is on it.
02 – Hailey Baldwin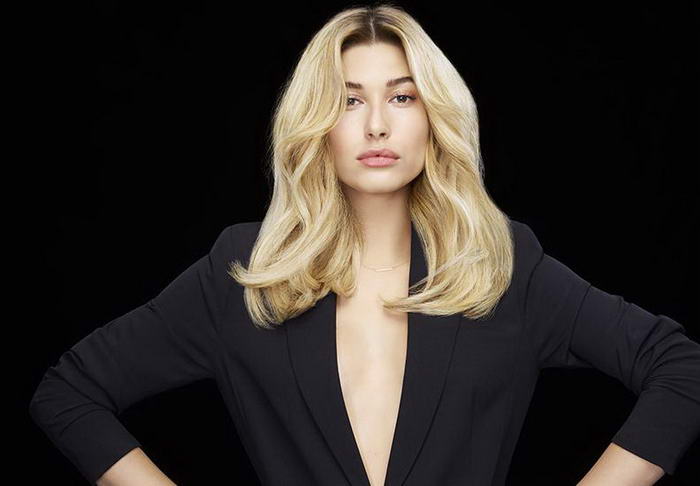 Daughter of Stephen Baldwin, supermodel Hailey Baldwin is known for her gorgeous locks, so it's little surprise that L'Oréal have announced that the 20-year-old will become their new brand ambassador for the INOA hair colour range. She also has her own make-up collection with ModelCo.
01 – Kendall Jenner
The Kardashian/Jenner empire are the most popular and influential group of woman on the planet and Kendall Jenner is no different. The model is one of the highest earning in her profession and has collaborated with various brands including Gillette, Steve Madden and Glu Mobile.
Bonus 1 – Justin Bieber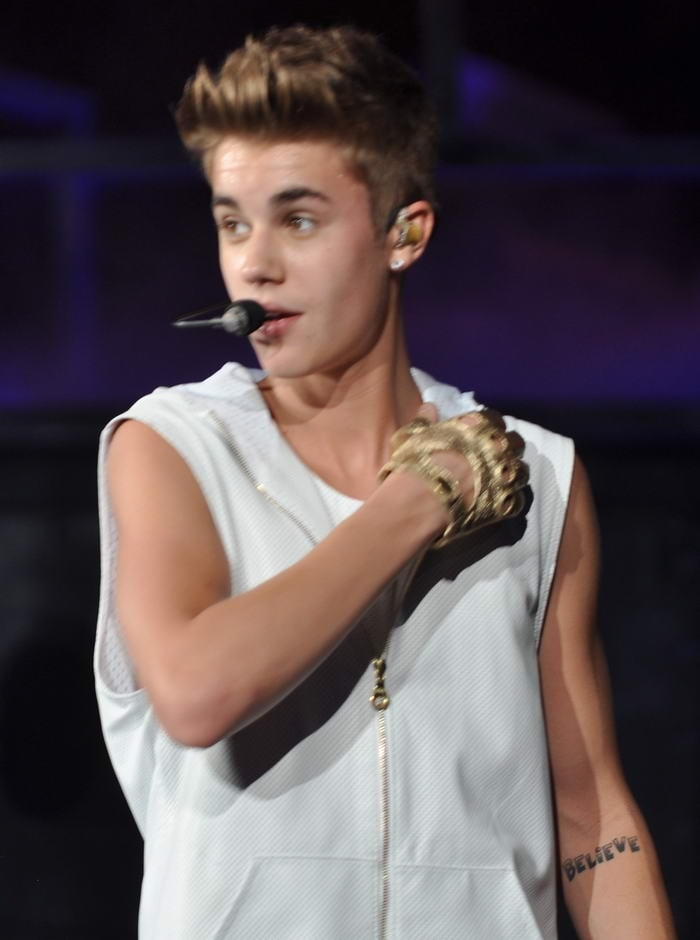 At the height of his popularity, Justin Bieber emerged as a clear choice for brands looking to tap into his fan base. A notable partnership involved Calvin Klein and Proactiv.
In 2015, Bieber's partnership with Calvin Klein stirred quite the buzz in the world of advertising. Featured in a series of sultry black-and-white photos alongside model Lara Stone, Bieber contributed to a spike in the brand's social media presence. His youthful appeal, coupled with his vast following, helped Calvin Klein reach a younger demographic, repositioning the brand in the eyes of the new generation.
In addition to Calvin Klein, Bieber also became one of the famous brand ambassadors for Proactiv, a leading acne treatment brand. Showcasing his vulnerability, the pop star shared his struggles with acne in the brand's commercials, striking a chord with countless teenagers grappling with similar issues. The relatability factor brought a significant boost to the brand, proving once again how celebrity endorsements by influential people like Bieber can humanize a brand, drawing in consumers in the process.
Bonus 2 – George Clooney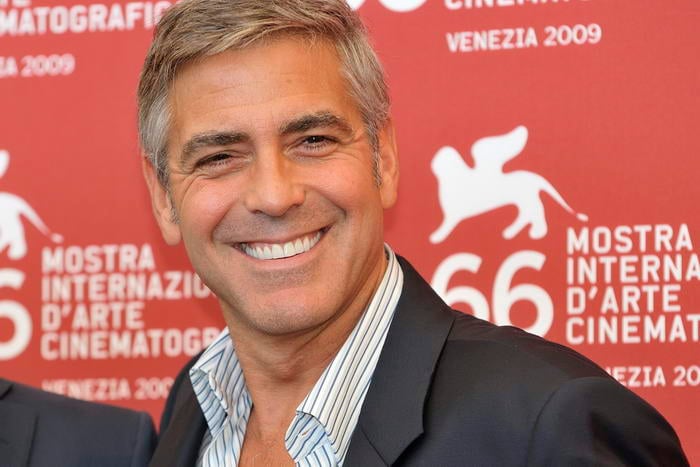 George Clooney, with his unmatched charisma and on-screen charm, has been synonymous with the brand Nespresso for over a decade. As an influential person in the film industry, Clooney's partnership with Nespresso creates a luxurious and stylish image for the brand.
The ads, often showcasing Clooney in humorous, self-deprecating situations, offer a playful take on his public persona. By embracing the joke and reinforcing the high-quality image of Nespresso, Clooney has helped the brand stand out in the competitive world of coffee machines and capsules.
His smooth, sophisticated demeanor aligns perfectly with Nespresso's premium brand positioning. Beyond this, Clooney is involved in the brand's sustainability initiatives, further strengthening the connection between his persona and Nespresso's brand image. His commitment to the brand goes beyond merely appearing in advertisements, marking him as one of the most impactful celebrity brand ambassadors in the industry.
Are Celebrity Brand Ambassadors Effective?
In the grand scheme of marketing, the power of celebrity endorsements is undeniable. These influential people serve as a bridge between consumers and brands, breathing life into the products and services they endorse. From Justin Bieber's influential role with Calvin Klein and Proactiv, to George Clooney's stylish, sustainability-focused partnership with Nespresso, we see how these superstars effectively shape perceptions and consumer behavior.
Engaging a celebrity brand ambassador is more than just a marketing strategy; it's a powerful tool for storytelling. Each famous brand ambassador brings a unique set of attributes, values, and, indeed, a unique fan base to the table. Their personas can align seamlessly with a brand's identity, transforming the way consumers perceive and interact with the brand.
As we pull the curtains on our exploration of the world of advertising through the lens of celebrity brand ambassadors, remember this: Behind every product endorsed by a celebrity, there's a story of a brand striving to connect, engage, and grow in an ever-competitive market. And often, it's this dynamic and fascinating fusion of star power and branding that keeps us captivated, eager to see what enticing collaboration the world of celebrity endorsements will unveil next.