Basketball is a very popular sport around the world and has a loyal following in places like Spain, the UK and the Netherlands. It is of course hugely popular in the USA and the NBA league in North America is still the home of pro ball. While there are many NBA teams with a proud history, not many can match the LA Lakers. This is a franchise which has built itself a real legacy over time and which is one of the most recognised basketball brands around. Part of their appeal is the number of legendary players who have turned out for them over time.
But who are the ten most amazing LA Lakers players ever?
10 – Gail Goodrich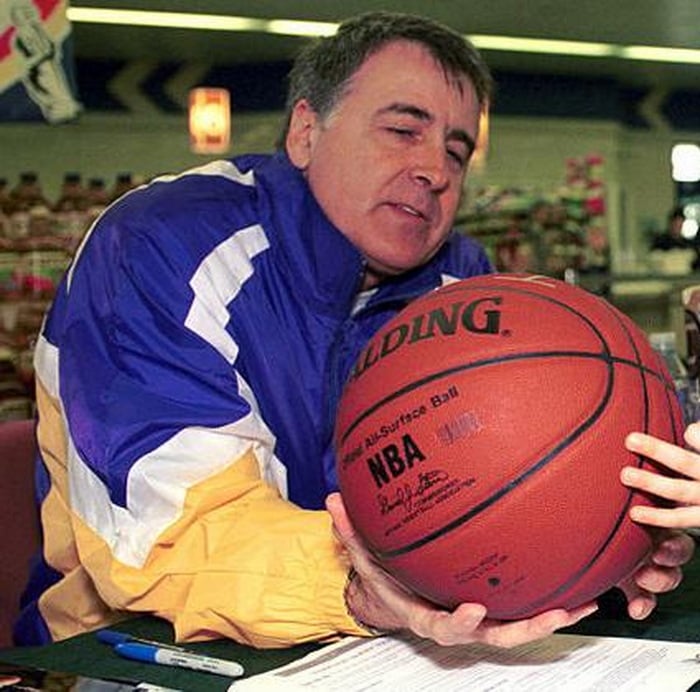 Goodrich enjoyed two stints at the Lakers as point guard (from 1965 to 1968 and 1970 to 1976). He made such an impression over these periods of time that his 25 shirt number was retired by the club in 1996. A free-scoring player with an accurate shot, he was also known for his free throw ability and assists. Goodrich was a member of the team who won the NBA Championship in 1972 and also made it into the Basketball Hall of Fame in 1996. A very effective player in his own right, his hook-up with people like Jerry West was a key reason that the Lakers team of 1971/72 notched up 33 straight wins in one season.
09 – George Mikan
When you end up with the nickname of 'Mr Basketball', you know you have secured your place in the club's record books. This is just what happened to Mikran and sums up how impressive he was for LA. He not only had an impact for the Lakers in his 8 seasons but also for the sport of basketball in general. Mikran changed how people thought about big men in games and what responsibilities they could take on.
Next to his excellent rebounding and shot-blocking skills, this player also developed his own hook shot to get past defenders. Often marked out as the best player in the early years of pro ball, he won the NBL (as it was then) twice and is also known for coming up with the widely used 'Mikran Drill' training routine.
08 – James Worthy
When you look into the greatest LA Lakers players ever, you soon notice one strange thing – many of them stuck around for a long time or even their whole careers. Maybe it is the extra sun they get on the West Coast or the excitement of LA living?! Worthy fits the bill here and spent his entire career at the Lakers. This 12 year run helped cement him as a club legend and someone who will always be fondly remembered.
Playing as a small forward, he joined the team in 1982 and ended up winning 3 NBA Championships with them. This also saw him named as the Finals MVP in 1988. Known as 'Big Game James', he had a knack for scoring crucial points in important matches and turning on the magic when it most mattered. A huge presence on court (at 6 feet 9 inches), he was also a decent rebounder and great at shooting.
07 – Wilt Chamberlain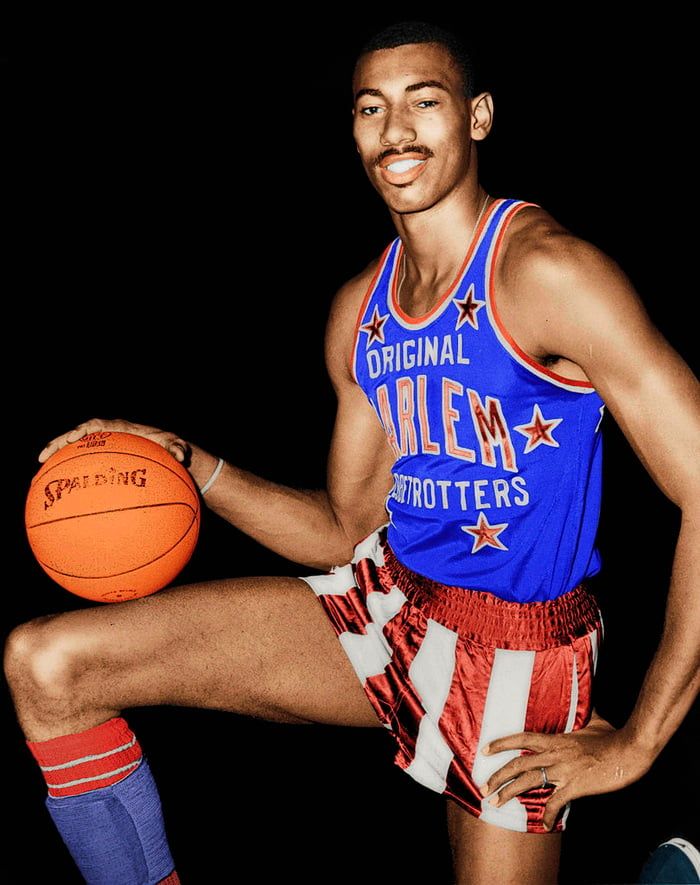 When the 76ers traded Chamberlain to the Lakers before the 1968 season, everyone expected him to do well as a reigning NBA MVP. Nobody quite knew just how good he would be again though! Playing alongside Elgin Baylor and Jerry West, he soon showed what he was about. As per West and Baylor, he picked up an NBA Championship medal in 1972 and actually came out as the Finals MVP in that game.
A force of nature on court, he also scored 100 points in a single game and made over 700 assists in one season too! To truly show what an outstanding athlete he was though, you have to look at his final season. In this year, he played all 82 games while hitting over 72% of his field goal attempts and playing for more than 43 minutes on average each game! Such was the respect he enjoyed in LA, his shirt number of 13 was retired in 1983. He is also an Lakers great for the way he arrived in town and managed to take the side to an NBA Final win.
06 – Elgin Baylor
Baylor is not only deserving as a place on our list for his impact as a player for the Lakers but also the way he paved the way for the team's future standing in the game. Playing from 1959 to 1972, he really did help the Lakers gain traction when first being set-up and bring the fans in. Baylor was just a supremely gifted player who had that special quality that all the greatest do.
As the franchise's all time leading scorer on average with 27.4 points per game, it is clear just how important he was on court. An all-action forward, he won the NBA Championship in 1972 and notched up 14 seasons in Los Angeles. Baylor was mostly known for his exuberant playing style, his accurate passing, his strong defense and great rebound skills. He also stuck in the minds of Lakers fans due to his awesome hanging jump shot.
05 – Jerry West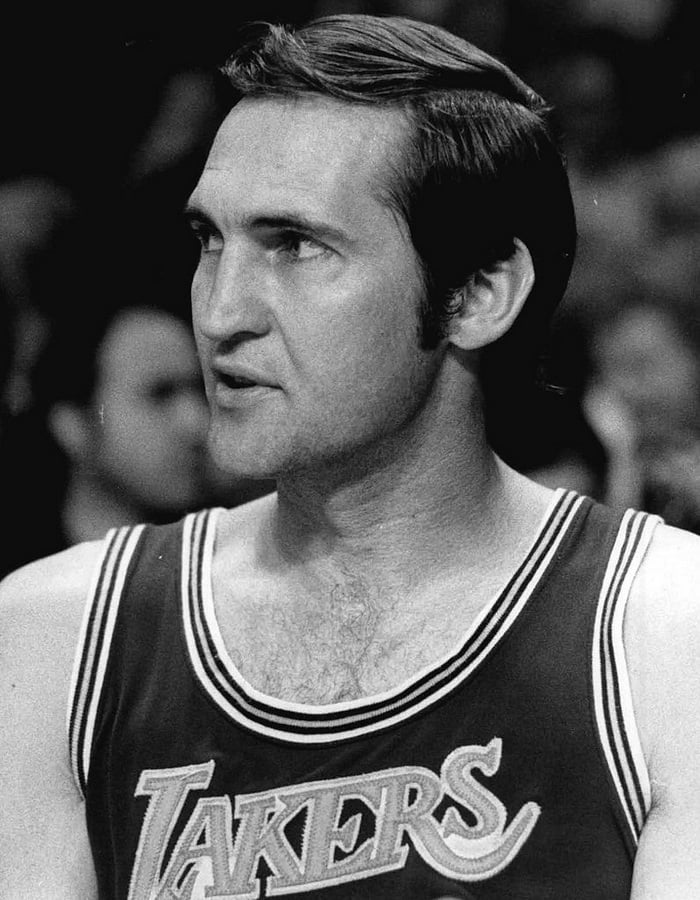 Jerry West is definitely a Lakers great and also coached the side after he finished playing basketball. When playing though, West turned out for the side from 1960 to 1974. This type of loyal service has not been forgotten by fans and helped make him a true legend in the city. West played at point guard and was known for his playmaking abilities plus his accurate shooting.
He was also a great defender who was more than able to guard his own perimeter. Along with a great work ethic, boundless energy and superb blocking skills, he had it all. He was also known for making last ditch shots to win big games. Although only 1 NBA Championship came his way, his impact in LA can be summed up by the NBA using his silhouette on their official logo.
04 – Shaquille O'Neal
One of the best yet most criticised players for the Lakers is Shaquille O'Neal. He is just one of those players who does not get the credit he deserves for what he achieved in Los Angeles. People seem to talk him about based on emotion, rather than the facts of how good he was or what he did. Spending 8 years with the purple and gold, he averaged 27 points per game – which puts him joint second with Jerry West in the all time Lakers rankings.
4 NBA Final appearances and 3 wins with O'Neal in the team also show just what he brought to the club. When O'Neal arrived, they were a team of individuals who did not look much like making the NBA Finals. With him on-board though, they suddenly looked a cohesive unit who had the biggest player in basketball at the time to rely on. Although some dismiss him as lazy or not consistent enough, his creativity and match-winning abilities seem to suggest otherwise.
03 – Kareem Abdul-Jabbar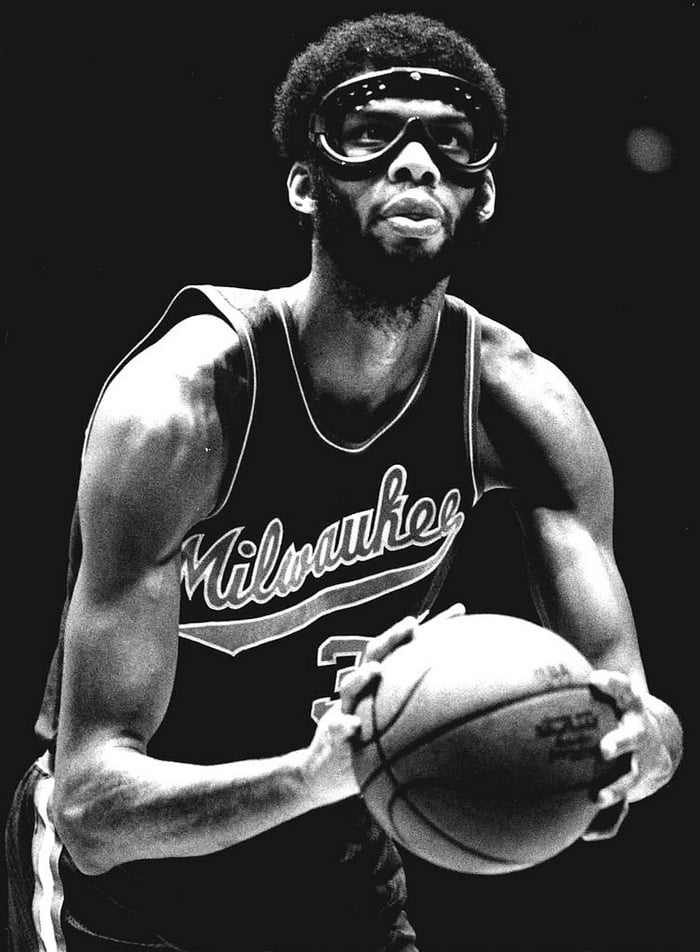 When drawing up a list of LA Lakers greatest players, the sheer depth of talent they have enjoyed over time become clear. That is certainly true when thinking about Kareem Abdul-Jabbar. As with some of the other players on our list, he often seemed to be on another level from opponents.
Abdul-Jabbar is still the NBA's leading scorer of all time and was the Lakers top-scorer for 11 seasons straight! He was also great in defense, where he ranks highly for blocked shots in the NBA all time rankings. 5 NBA Championships also tell just what a key player he was for the side in his 14 years there. A truly elegant player at centre, he had superb technique and even came up his own 'skyhook' custom shot to help him score more points. He was also known as a great student of the game who dedicated his life to mastering basketball strategy.
02 – Magic Johnson
Many people would argue that Magic Johnson should have been in at number 1 and his awesome career in LA does make it hard to disagree. While Kobe Bryant just about shades it in the end, Magic is a very close second. A truly magnetic and inspiring figure on court, he was a player who always had fans on the edge of their seats in LA.
He was also a long-serving Lakers great too, with his main stint at the side covering 1979 to 1991. Johnson's position was point guard and many peg him as one of the best NBA players to ever hold that spot. But what made him so great specifically? As a player, he seemed to have no weaknesses and could do it all – from creative passing to fast-paced offensive breaks and hard-working hustle on the defense.
He is also credited with bringing the famed 'Showtime' style of play to the Lakers. This basically involved quick passing and fast breaks to score points against teams before they even knew what was happening. Overall, he won 5 NBA Championships with the Lakers and played in 9 NBA Finals overall. Even more awesome was the effect he had on teammates. Johnson's sheer presence on court seemed to make everyone else play better and raise their game. That is the mark of a true leader and a Lakers great.
01 – Kobe Bryant
The measure of just how iconic and loved Bryant was from his days with the Lakers can be seen in the enormous outpouring of grief over his recent death. The sheer affection people held for him shows just what a special player her was. When you also look at his career stats, it is obvious just how good he was on court.
Bryant won the NBA Championship 5 times with the Lakers and was an NBA All-Star 18 times. In terms of scoring, he was on a different level for the Lakers and still holds many individual scoring records for the side. This includes leading the NBA scoring rankings twice and ranking 3rd on the NBA's all-time regular season scoring charts. It was his long-standing association with the Lakers which really marks him out as the best ever player for them though. His 20 year stint in Los Angeles not only endeared him to the team's fans but also set a record for the most seasons one player spent with the same side.
You also have to mention Bryant's sheer talent and dedication, as this made him special too. He was marked out as one to watch when coming through as a young player and certainly lived up this billing over time. His consistency of performance, will to win, outstanding fitness and match-winning scoring all made him a true Lakers great.
Drawing up a list of the 10 best LA Lakers players is always a tricky affair. With so many greats to choose from, narrowing it down can be tough. The above 10 players though certainly merit a place on our list for the impact they had when playing for the team and also for their awesome basketball talents.