Are you tired of going to the gym and dealing with crowded machines, long wait times, and expensive memberships? Look no further than your own home for a convenient and effective workout. With these 10 innovative home gym equipment pieces, you can enjoy a full-body workout without ever leaving your house. Check out 10 most innovative home workout tools and equipments.
10 – Fitness Solutions Doorway Sit Up Bar
BUY HERE: Aduro Sport Doorway Sit-Up Exercise Bar
Features All you need for your core body development! It can be set up in seconds on almost any door. It latches on without screws, bolts or fasteners.
09 – Bose SIE2i Sport Headphones
BUY HERE: GOLREX Bluetooth Headphones Wireless Earbuds
Push your workout to the limit with headphones that are up to the task. Bose SIE2i sport headphones, customized for select Apple devices, are specifically engineered for exercise. They're sweat- and weather-resistant, stay comfortably yet securely in place and deliver robust Bose sound to keep you energized—a combination of benefits conventional sport earbuds can't match. Plus, the inline remote and microphone let you control music on your iPhone or iPod and take calls with one-touch ease.
08 – Complete Push Up Training System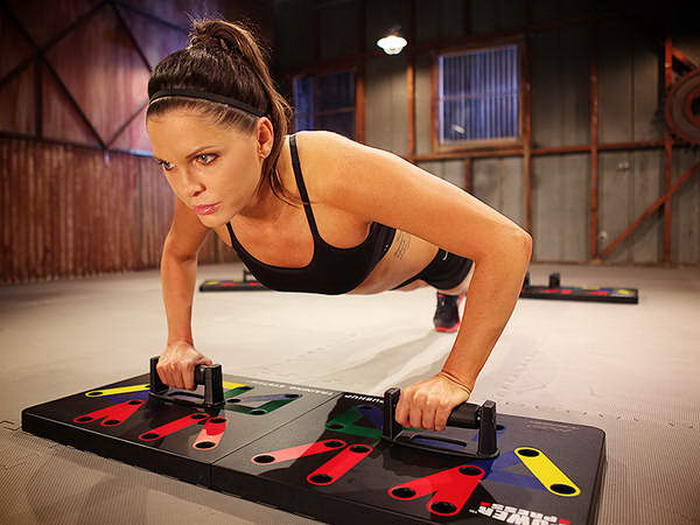 BUY HERE: POWER PRESS Push Up Board
Plug and Press in multiple pushup positions and angles like no other pushup product. Power Press Push Up is an innovative color-coded pushup board training system that strengthens and sculpts your entire upper body (chest, shoulders, back, and arms), while engaging your total core. The easy-to-follow multiple color pushup positions target specific muscles and promote proper form, which is essential to strength training.
07 – Perfect Fitness Ab Carver Pro
BUY HERE: Amazon Basics Abdominal and Core Exercise Workout Roller Wheel
The Perfect Ab-Carver will carve your core and help you get ripped abs and sculpted arms. The kinetic "engine" uses a carbon steel spring to turbocharge your abdominal and arm workouts. It provides resistance as you roll out and assistance when you roll back. The ultra-wide tread provides maximum stability when carving left, right and center. Ergonomic hand grips are angled to help activate arm and core muscles.
06 – Fitbit Flex Wireless Activity
BUY HERE: Fitbit Inspire 3 Health
Wear this slim, stylish device all the time and get the motivation you need to get out and be more active. It tracks steps, distance, and calories burned and shows you how you're stacking up against your daily goals. At night, it tracks your sleep cycle, helps you learn how to sleep better, and wakes you silently in the morning. Access your stats anytime on your computer, tablet, or from smartphones – both iPhone and Android. Flex is your perfect companion, and stays with you everywhere – even in the shower.
05 – Sony NWZW273 4 GB Waterproof Walkman
BUY HERE: Submersible IPX8 Flexible
Workout, run and swim with the wire-free, one-piece music player you can wear with total freedom. The waterproof design keeps moisture out while you hear true-to-life sound with deep bass. Power up on a 3-minute quick charge for up to 60 minutes of play back and enjoy drag and drop ease with iTunes or Windows Media Player. It's that free and easy.
04 – Bowflex PR1000 Home Gym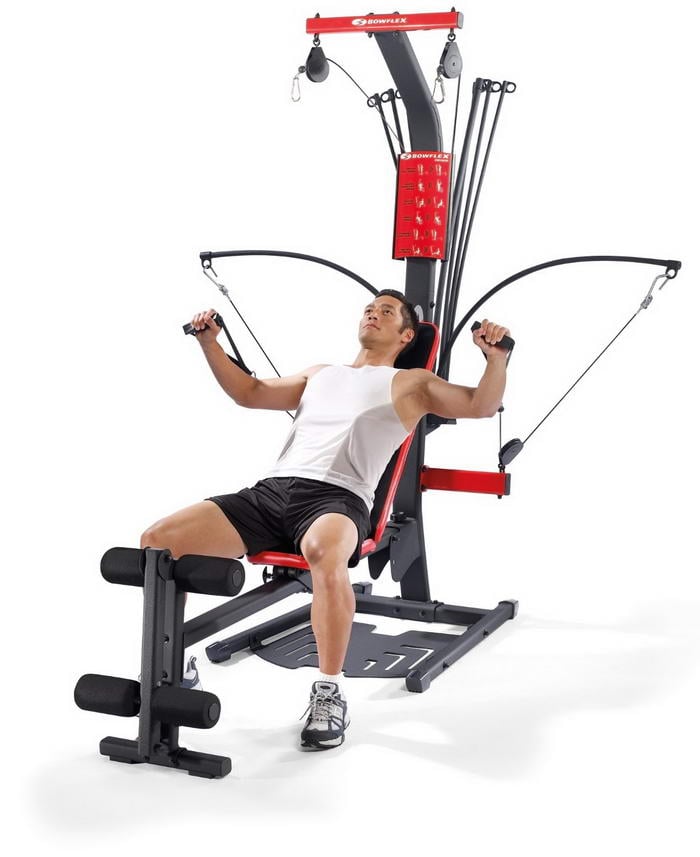 BUY HERE: Bowflex PR1000 Home Gym
The Bowflex PR1000 home gym is a great way to strengthen your muscles and add a bit of cardio training to the mix with over 30 strength exercises and a built-in rowing station. With up to 210 pounds of Power Rod resistance, this versatile machine helps work the abs, arms, chest, back, shoulders, and lower body. It includes triple-function hand grips for lat pull-down, a horizontal bench press, and four-inch upholstered roller cushions for leg extension and leg curl exercises.
03 – Nexersys Home Unit for Boxing
BUY HERE: Prorobust Punching Bag for Adults
Nexersys delivers unique workouts each time you train from over 3.5 hours of 4 minute Striking, Gaming, Cardio, Technique, and Core video rounds in both Traditional and Southpaw stances, as well as an unlimited number of gaming rounds in Avatar Sparring and Follow Me. Beginner, Intermediate and Advanced levels provide a challenging and fun workout for 1st time users thru experienced strikers.
02 – Ab Coaster PS500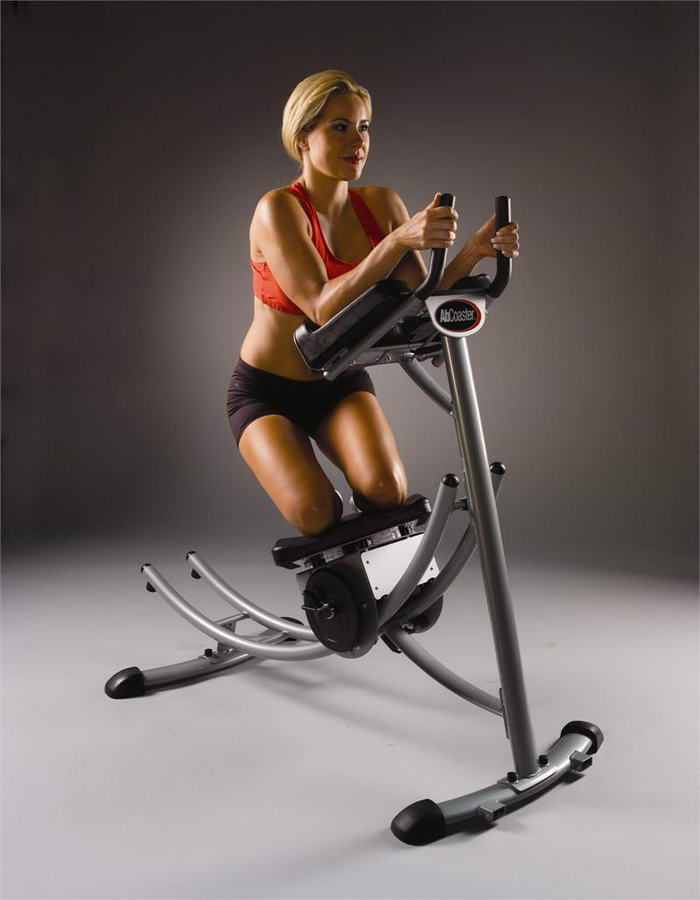 BUY HERE: WINBOX AB Workout Equipment
The revolutionary Ab Coaster puts you on the fast track to great abs. This home version of the Ab Coaster–a commercial-quality unit is also available–works exactly the opposite from a traditional ab crunch machine. Rather than working your ab muscles from the top down, the Ab Coaster works from the bottom up, helping you target those hard-to-reach lower abs.
01 – Bowflex SelectTech 552 Adjustable Dumbbells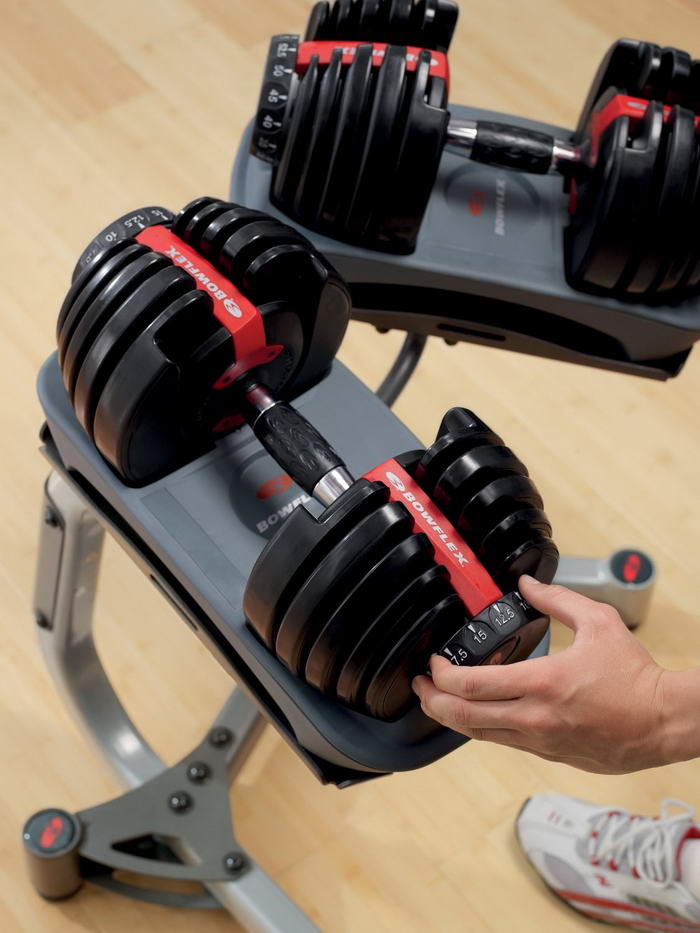 BUY HERE: Lusper Adjustable Dumbbell
If you want to get a good strength workout at home, but don't have much space, the Bowflex 552 SelectTech Dumbbells are an ideal solution. Newly designed, the innovative pair of 552 SelectTech Dumbbells combines 15 sets of weights into one using a unique dial system. It's one of the most space-efficient and flexible strength-training options available with its unique and effective design. With just the turn of a dial, you can automatically change your resistance on each dumbbell from 5 pounds all the way up to 52.5 pounds of weight. It adjusts in 2.5-pound increments (up to 25 pounds), enabling you to gradually increase your strength without bulking up.
In conclusion, creating a home gym with these 10 innovative pieces of home workout tools can provide a convenient and effective way to stay fit and healthy. With options for cardio, strength training, and recovery, you can tailor your workouts to your individual needs and preferences. Plus, with the convenience of working out at home, you can save time and money while achieving your fitness goals. So why not invest in your own home gym today and start reaping the benefits of a healthy lifestyle?
FAQs:
Q: Can I get a full-body workout with just these 10 pieces of equipment?
A: Yes, you can target all major muscle groups with these 10 pieces of equipment.
Q: How much space do I need for a home gym?
A: You can create a home gym in a small space, such as a spare room, basement, or garage.
Q: Do I need to hire a personal trainer for a home workout?
A: While a personal trainer can be helpful, there are many online resources and workout apps that can guide you through a home workout.
Q: Can I still get a good workout with just bodyweight exercises?
A: Yes, bodyweight exercises can be just as effective as using equipment, especially when combined with proper form and intensity. Home workout tools are bonus.
Q: How often should I use my home gym equipment?
A: It's recommended to use your home gym equipment at least three times a week for optimal results. However, it's important to listen to your body and take rest days when needed.