In the world of sports, wrestling stands out. From its early days to current WWE History, it's been a cultural staple. It's all about larger-than-life personalities, stunning athleticism, and raw drama.
The word wrestling conjures certain images. Roaring crowds. Glamorous arenas. Muscular heroes. It's the home of numerous iconic WWE moments. Moments that shaped the legacy of this exciting spectacle.
Wrestling history is full of surprises. We've seen shocking twists, monumental comebacks, and unforgettable WWE matches. The unpredictability of these epic WWE moments makes the sport riveting. It's a heady mix of power, passion, and intense emotion that captivates millions.
Whether it is looking at modern WWE bouts or going back to WCW/WWF days, pro wrestling has always had a big following around the world. While everyone (apart from younger kids) know it's choreographed, we still love its mixture of larger than life characters, drama, hard-hitting action and plot twists. In some way, it is like your favorite soap opera combined with the best fighting ever! Pro wrestling has a history which stretches right back until the late 1970's. And this means that over the years some iconic moments have happened which we still remember to this day.
But which are the ten most memorable moments in wrestling history ever?
10 – Bret Hart Returns in 2010
The episode of Raw on January 4th 2010 had an extra edge to it. There were rumours of a Bret Hart return but to many it seemed undoable. That was until however, that familiar guitar riff cranked up and Hart appeared to send fans crazy. What happened to Hart in Montreal was a dark stain on the WWE and something that had rumbled on ever since. The return of Hart in 2010 drew a line under this and allowed everyone to finally move on. While he was not quite the same wrestler, his superstar quality and sheer presence made it all worthwhile.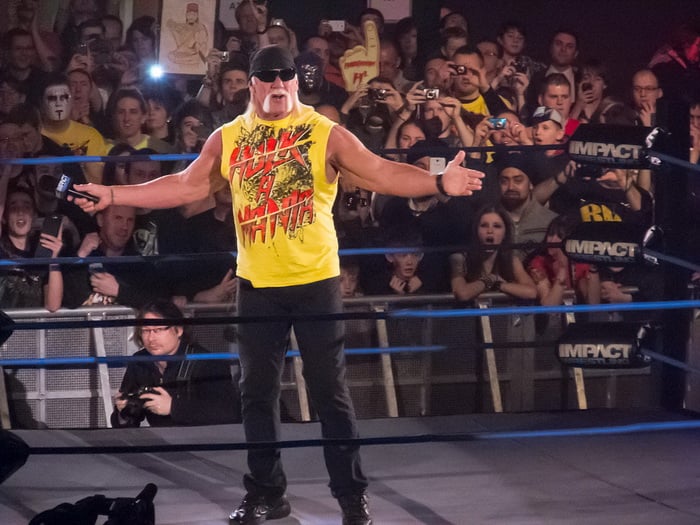 09 – Ravishing Ric Flair Reunites The Four Horsemen
There have been lots of wrestlers who have gone down in history with wrestling fans. Ravishing Ric Flair certainly fits the bill due to his flamboyant personality and skills. It seemed like his days were numbered though when Eric Bischoff filed a lawsuit against him for a no show back in 1998. One night in North Carolina though, Flair appeared from nowhere to reform the Four Horsemen with Chris Benoit, Dean Malenko and Steve McMichael. The sheer passion of fans for Flair that night and the impact his promo had really helped this become something fans remembered for a long time. One thing is for sure – anyone who was there that night will certainly recall it
08 – Summerslam 1992: British Bulldog v The Hitman
This is a memorable moment for many fans of wrestling still and was watched by over 80,000 fans at the time. It also saw UK wrestler British Bulldog win the Intercontinental Belt from Hart who did the best thing for wrestling as usual, despite being in the prime of his own career. The whole bout was a real spectacle with boxer Lennox Lewis leading Bulldog into the ring and Hart having Diana Hart ringside to cheer him on. This is regularly posted as the best Summerslam match-up ever and the sheer skill and agility shown by both athletes shows this to be true.
07 – Wrestlemania Debut
The debut of Wrestlemania in 1985 was a real sensation and attracted a big celeb crowd. That has seen it go down in history as a memorable event in wrestling's archives. Anyone who was anyone rocked up to Madison Square Garden to see what all the fuss was about. From Muhammed Ali to Mr T and Liberace, it really did draw a glittering crowd. It also helped that many of the iconic wrestlers from the early day's were there. People like Rowdy Roddy Piper, Nikolai Volkoff and of course Hulk Hogan all put on a real show for fans. It not only put wrestling on the map for a wider audience but also set the stage for all the future Wrestlemania's to follow.
06 – Macho Man Marries Miss Elizabeth
There have been some great wrestling marriages over the years but none quite match the iconic moment that Macho Man Randy Savage married Miss Elizabeth in the ring. This happened way back in 1991 and remains a favourite moment for many wrestling fans to this day. Sadly, Miss Elizabeth passed away in 2003 which makes watching the footage back now only more emotional. What many did not know though is that the couple had already been married for 7 years. It was before getting in the ring to tie the knot! It did not matter to fans though who just loved seeing what was promoted as the 'match made in heaven'. Not sure about Jake 'The Snake' Roberts wedding gift though?!
05 – Hell in a Cell 1998
This could be described as a truly shocking moment as well as an iconic one for pro wrestling. It certainly stuck with anyone who saw it! This 1998 Hell in a Cell bout was between Mankind and The Undertaker. Many were expecting fireworks and it did not disappoint! The action was brutal and unrelenting which made for perfect fan viewing. Although we all know wrestling is pre-planned to some extent, no-one can fail to see the real, extreme danger both athletes put themselves through that night. Mankind was actually knocked clean out at one point before coming round to carry on. By the end, many could not believe what they had seen and Mankind was urged never to push himself to those limits again.
04 – Hulk Hogan Turns Heel
By 1996 Hulk Hogan had started to feel a bit like yesterday's man with new, young wrestlers snapping at his heels. In a masterstroke of storytelling and branding though, he used a Monday Night War bout to recreate himself as a heel. The backstory to this was a new crew being formed in the WCW called The NWO. Comprising of Hall and Nash, there was also a secret third member rumoured but no-one knew who it was. This naturally got fans very excited as speculation raged – I bet nobody thought it would be the Hulkster though. In two atomic legdrop's on Randy Savage that the whole world heard though, he very publicly announced his change of character and the emergence of his new NWO crew. While they naturally all fell out eventually, Hogan and the NWO crew really helped a new era in pro wrestling to begin.
03 – Wrestlemania XXVI – Shawn Michaels Retires
This legendary yet emotional moment still brings tears to grown men's eyes to this day. It is certainly one of the most poignant moments ever in wrestling without doubt. It saw Michael put his 25 year career in wrestling up against the 18 year streak The Undertaker had – something was going to give. The bout itself was a no countout, no disqualification affair which was one of the best wrestling bouts many had seen. Full of action and drama, it ended with a head-splitting tombstone piledriver from The Undertaker to take the decision. Pre-fight, it had been agreed that the loser would retire and this saw Michaels having to walk away from the ring one final time.
02 – Emergence of Stone Cold Steve Austin
Austin is such a legendary figure from wrestling's history now that it seems hard to remember a time when he was not that famous. Although Triple H was ready to become the next big thing in wrestling at the time, one man and one promo blew it all out of the water. 1996's King of the Ring saw Austin given his big break and defeat Jake 'The Snake' Roberts to claim the title. His infamous coronation promo in which he mocked Roberts Christian beliefs and talked about 'Austin 3:16' also helped make him a big new name on the wrestling scene. After that, he just took off and became a mega-star. Fans just loved his raw attitude, sass and aggressive style. It was that night back in1996 when it all happened though which remains truly iconic.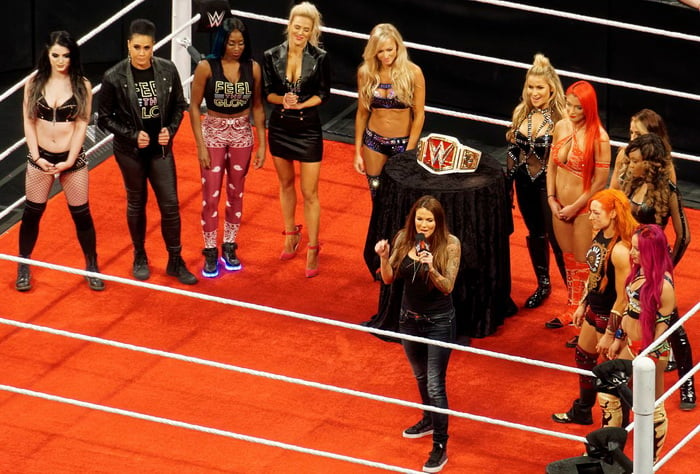 01 – Hulk Hogan Bodyslams Andre The Giant
If there is one moment that made wrestling what it is today, it is this awesome moment from Wrestlemania III. Let's not forget that Andre the Giant was a 500 pound monster and someone that was thought impossible to slam like that. It also went down as such an iconic moment as it was the culmination of the ultimate good vs evil story – with Hogan (the good guy) winning out. There have been other massive moments in wrestling before and since but this still feels like the one. It drew a crowd of almost 100,000 in 1987 to see it and this moment helped Wrestlemania III make almost $10 million from PPV revenue.
And so, we've taken a walk down memory lane, revisiting some of the most iconic WWE moments in wrestling history. These moments are the heartbeats that give life to the history of WWE. They've defined eras, shaped careers, and forever impacted the fabric of wrestling lore.
Wrestling will keep thrilling us. We'll see more amazing moments. Moments that will make us gasp, cheer, or even cry. As fans, we can't wait for the next plot twist or champion. We're ready for the next event that will add to this ever-evolving story.
In the end, wrestling is more than a sport or entertainment. It's a worldwide phenomenon that transcends borders, languages, and cultures. It's a celebration of human spirit, triumph, and drama that makes us laugh, cry, and dream. So here's to more heart-stopping, mind-boggling, adrenaline-pumping moments in the wrestling ring!