The world of sports offers endless excitement, thrills, and spills. There's something for every fan, but when it comes to sheer grit, endurance, and skill, nothing quite compares to rugby league. A game born in the North of England, rugby league has enthralled fans around the world with its fast pace, physical intensity, and tactical ingenuity.
Rugby League history
Here's a fun fact: Did you know that rugby league was born out of a disagreement on player payment? In 1895, clubs in the North of England broke away from the Rugby Football Union to form their own league where players could be compensated for wages lost while playing. This marked the birth of what we know today as rugby league.
Through the years, the sport has evolved tremendously, and so have the players. The game's history is rich with talent, with some of the most skilled rugby players gracing the field in both domestic leagues and international competitions. Names that echo in the hallowed halls of fame, forever etched in the annals of the sport's lore. It's these players who not only defined their eras but also elevated the sport to a whole new level. From NRL players to those shining in the rugby union, they've showcased the very best of rugby's thrilling spectacle.
But how do you narrow down the list of gifted athletes to select the top 10? It's no easy task, but for the love of the game, let's give it a try. So, whether you're a die-hard fan, a newbie, or someone who's here to explore Rugby Union betting odds for placing your next bet on Rugby, this list should serve as a great guide and a walk down memory lane.
Just a quick heads-up: This is not a countdown, but a celebration of talent and contribution to rugby league. Every player listed here is a true icon, and their order doesn't diminish their impact or legacy.
Alright, are you ready? Pull on your team's jersey, prep your cheering voice, and let's get rolling!
10 – Billy Slater

An Australian fullback with a record that belies his years, Slater is one of the finest products to come out of Australia in the last 30 years. Standing 5 feet 10 inches, Slater has racked up a number of records in his time, including the three Aussie rugby league grand final titles and the record for most tries by a fullback in the NRL. Moreover, he was also the top try-scorer at the 2008 rugby league World Cup.
09 – Arthur Beetson
Another Australian, Beetson was known as "Big Artie" and served as prop for a host of teams, including New South Wales, Queensland and Australia. While Beetson had an undeniable talent on the pitch, he was able to cement his place in rugby league history by successfully transitioning into a coaching role. Taking charge of club and national teams, Beetson's more than 40-year career has earned him a rightful place in rugby league history.
08 – Clive Churchill

Back in the days when men were men, Churchill was known as the Alpha male on the pitch. A force between 1946 and 1959, the somewhat diminutive Churchill (he was 5ft 9 inches) was able to overcome much larger opponents with a mixture of skill, timing and determination.
07 – Martin Offiah

A winger with pace to burn, Offiah established himself as one of the top English players of all time thanks to a total of 444 tries in 424 matches. As well as playing for a slew of clubs, including the legendary Wigan, Offiah helped both Great Britain and England. Since leaving rugby, Offiah has become something of a TV personality.
06 – Thomas van Vollenhoven

Able to make a name for himself in both rugby league and union, South Africa's Vollenhoven honed his skills in his homeland before transitioning into the professional ranks in England. Playing for St Helens for more than a decade, Vollenhoven achieved a club record of 392 tries in 409 games.
05 – Lewis Jones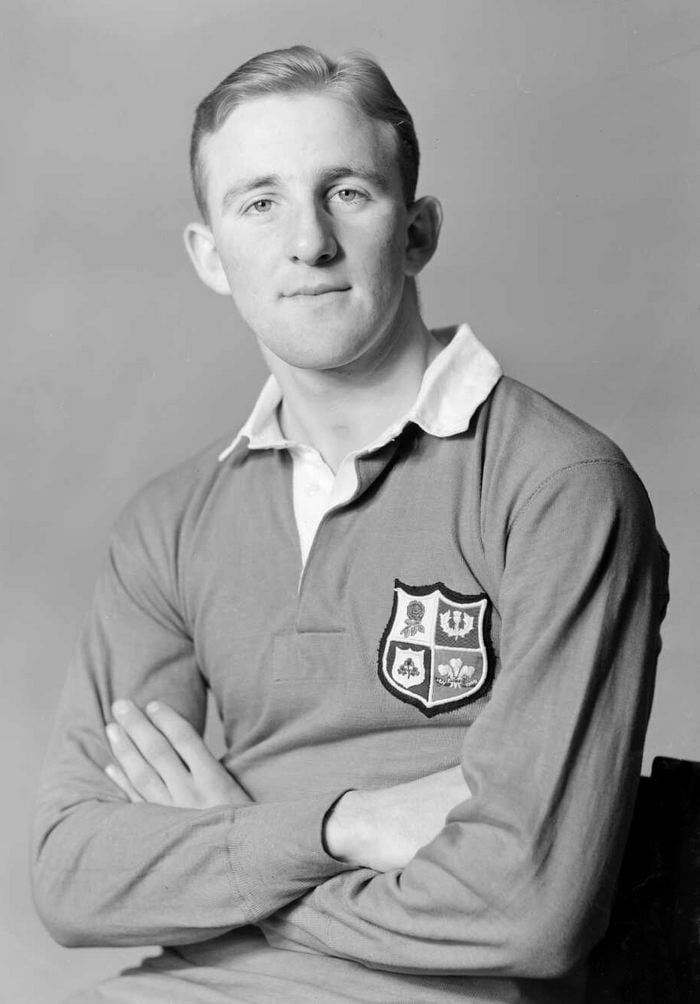 Few players in history have successfully moved from rugby union to league, but Jones managed it back in the 1950s. On top of setting a club record when he signed for £6,000 in 1952 (which would be almost £400,000 in today's money), Jones scored an impressive 302 points during the 1953-1954 season in the Northern Rugby Football League.
04 – Albert Rosenfel
Known as Rozzy to his teammates, Rosenfeld may have been one of the smallest players to ever play rugby league (he was 5ft 5 inches), but his stature in the game was that of a giant. Seen as a pioneer in both his native Australia and in England, Rosenfeld achieved a number of records during his career, including scoring a first-grade record of 80 tries in a single season.
03 – Garry Schofield

If there was a player sports betting fans could rely on to put in a good performance week in and week out it was Schofield. One of the most capped Great British players of all time and now an OBE, Schofield could always be relied on in a crisis which made him a wise choice for savvy punters.
02 – Greg Inglis
Greg Inglis is widely considered one of the greatest Rugby League players of all time. Born in New South Wales, Australia, Inglis made his professional debut for the Melbourne Storm in 2005 and quickly established himself as a dominant force on the field. His combination of size, speed, and skill made him a nightmare for opposing teams, and he won numerous accolades throughout his career, including the prestigious Golden Boot award in 2009. Inglis also represented both the Queensland Maroons and the Australian national team with distinction, helping them win multiple State of Origin and Rugby League World Cup titles, respectively. Despite retiring from professional Rugby League in 2021, Inglis' legacy in the sport continues to inspire and amaze fans around the world.
01 – Cameron Smith

Although some may disagree, Smith has a list of credentials that is hard to ignore and that makes him one of the top rugby league players of all time. As well as being a five-time Dally M Hooker of the Year, a three-time Representative Player of the Year and the leader of the Australian Kangaroos, Smith is also a master of controlling games. Confident, powerful and intelligent, Smith is the epitome of what a league player should be and more than worthy of being named as our top rugby pro of all time.
Whether you're a fan of rugby league, a player, or someone interested in the Rugby Union Betting world, the impact these athletes have had on the sport is undeniable. They've become legends, etching their names into the annals of the sport's history. From their extraordinary skills on the field to their admirable conduct off it, these famous rugby league players have elevated the game and continue to inspire future generations.
Rugby league is more than just a game; it's a community, a passion, a way of life for many. As we celebrate the greatest players in its history, let's also remember the essence of the sport – teamwork, respect, enjoyment, discipline, and sportsmanship.
And, of course, let's keep enjoying this incredible sport. Whether you're watching the next big NRL player make a name for themselves, discussing the latest rugby union tactics, or contemplating your next bet on rugby, here's to the shared love of a truly extraordinary sport.