I believe that you would agree with me about that. The best way to start a day is a hot cup of coffee. This will help you to wake up and have a good day. Having said that, why don't we make drinking morning coffee more interesting ritual? To make morning coffee more interesting is to have a unique and creative coffee mug. If you think the same, continue reading below and choose your favorite coffee cup. Check out 10 Most Creative Coffee Mugs For Geeks. They are all available to buy from thinkgeek.com. Just follow the link below each list item.
10 – Blood Spatter Knuckle Mug
This mug helps prevent unwanted morning chatter. If someone tries to talk to you, just look them in the eye, lift this mug, nod, and walk away.
09 – Ceramic Ninja Mug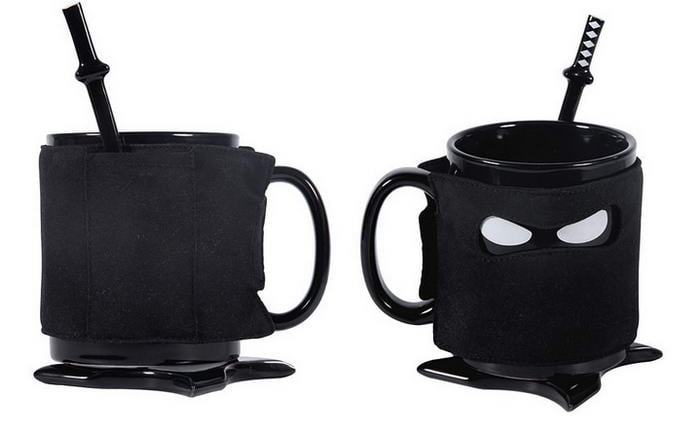 This mug will allow you to make a stealth statement among peers at the home or in the dorm. It comes with two eyes at the front, making the mug appear like it's ready to take out a sword and attack the target.
08 – Floating Mug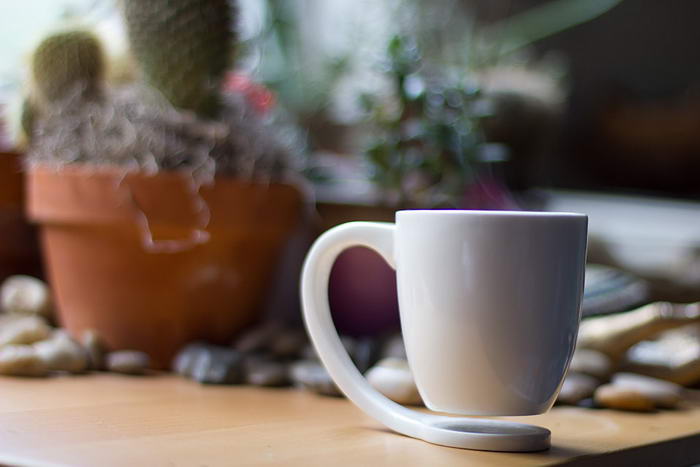 Floating Mug is in effect a proposed project on Kickstarter simple and successful design inspired by a fruit basket.
07 – Battery Thermokruzhkus Mug
Battery Thermokruzhkus Mug is classic black with a white outline of a battery on it.
06 – Ceramic Zombie Mug
Zombie Mug is perfect for holding milk and dipping chocolate chip zombie cookies into.
05 – Pixel Heart Heat Changing Mug
The Pixel Heart Heat Changing Mug is here to remind you that filling up on health is easy for you.
04 – Pac-Man Heat Changing Mug
When there's no hot beverage inside, it's just a plain old black mug. Fill it up with a steaming hot liquid, and the blue maze fills up with everything you see in a Pac-Man game.
03 – Rubik's Cube Mug
Each Rubik's Cube Mug comes presolved. Although it seems difficult to drink out of a cube, the lip is actually curved a bit for your comfort.
02 – Self Stirring Mug
Say goodbye to searching for utensils to stir your sugar in your coffee every morning. save time, washing up and effort with the self stirring mug.
01 – Battle Mug
There is only one word to describe this mug. Cover your ears, folks, because that word is BADASS.