USB(Universal Serial Bus) drives, are one of the most amazing and smaller devices and has a surprising function. USB flash drives can be of any shape and in size mostly range from 1-2 inches in length. The actual size of a USB from which we can measure its storing capacity is calculated in MB's or GB's. A USB can start from 600 MB's in size and can go up to many GB's. The one and only function of the USB Drive is to store data. You can store any kind of data into your USB from your computer, The type of data can vary from photographs, documents, videos, games and even operation systems.
You can customize your mobile phone with cases, but do you know that USB thumb drive that we use daily could be creative as well? Just check out your favourite tech store, ebay, amazon. Or the easiest way like I did, google it. You would see amazing designs that will make you buy a brand new usb drive. In this list I have collected 10 of them. If you have any other interesting usb drive design like below, feel free to share on comments section.
Check out 10 Most Creative USB Drive Designs.
10 – Wooden Post USB
09 – USB Wooden Cross Drive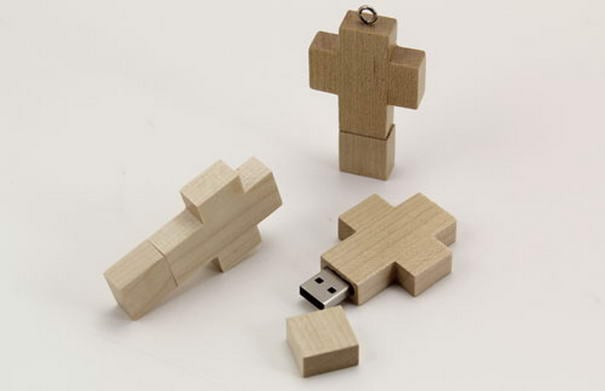 08 – USB Thumb Drive
07 – Transformers USB Flash Drive
06 – Tie Usb
05 – Teddy Bear USB
04 – Metal Gun USB Drive
03 – Domino USB Drive
02 – USB Bottle Opener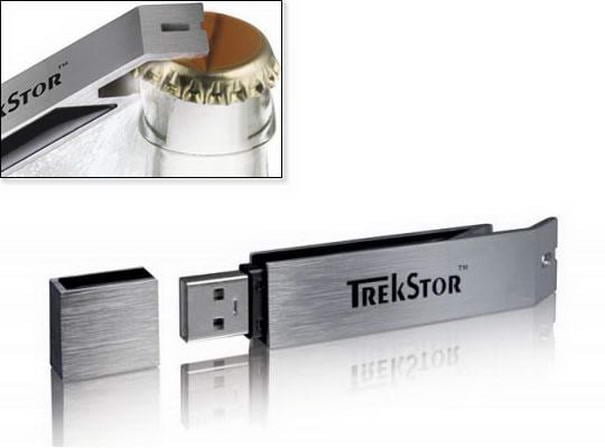 01 – Wine Cork USB