Everybody knows that breakfast is the most important meal of the day. In USA, one of the most consumed products for breakfast are cereals even they have bad reputation for being packed with sugar, low in protein, and generally lacking nutritional value. According to statistics, the average American consumes more than 160 bowls of cereal a year, so picking the right product is so important. Since these are so popular, there are plenty of new cereals out there you can find in your grocery store, including many options that are higher in fiber ratio and lower in added sugar than the old standards. So this list is about those, who has hard time to pick one.
Check out 10 Most Delicious and Popular Cereals for Breakfast. Feel free to add your favourite in comments section, if you think we forgot one…
10 – Crunch Berries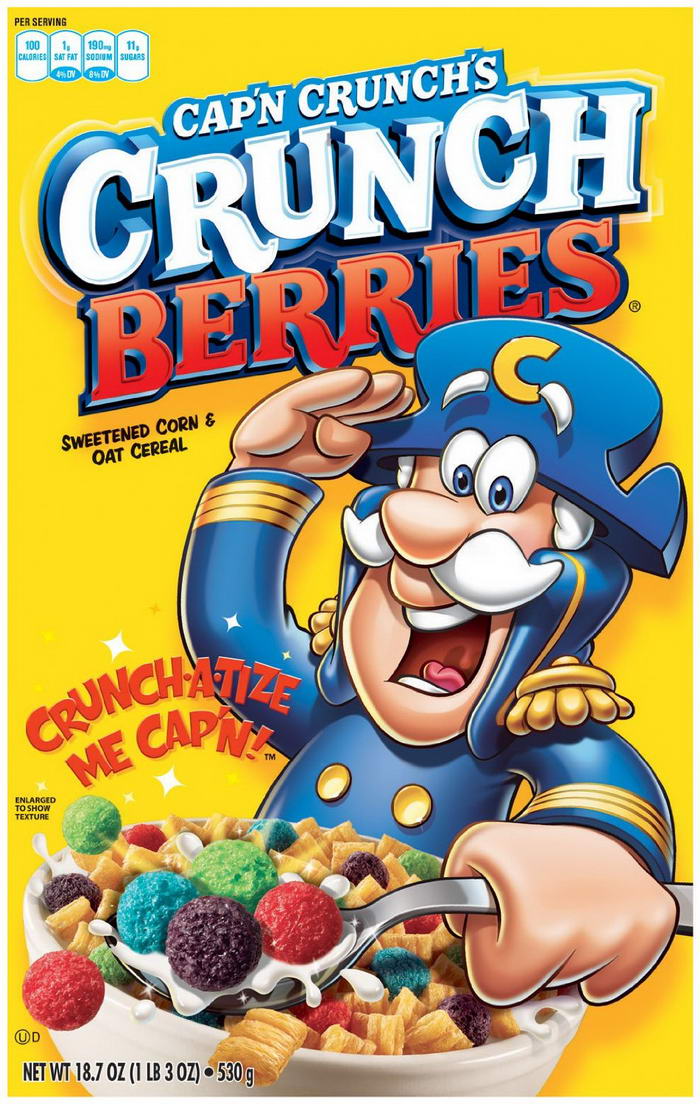 BUY HERE Cap'N Crunch's Crunch Berries

Each spoonful of Cap'n Crunch's Crunch Berries combines sweetened corn and oat biscuits with delicious fruit flavored berry shapes.
09 – Lucky Charms Cereal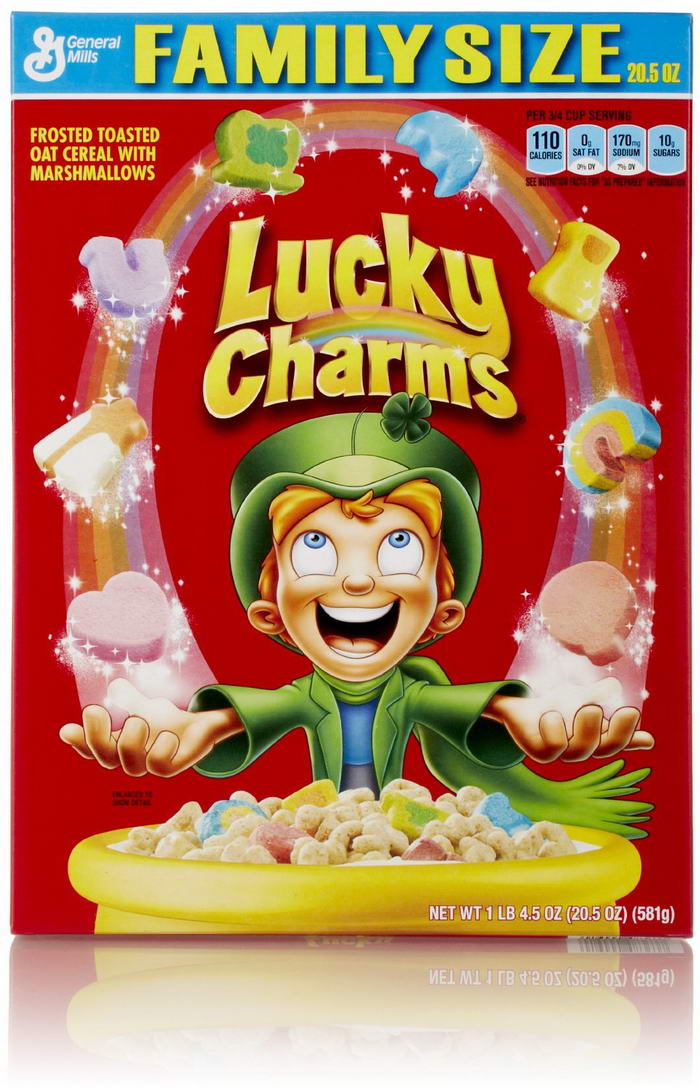 BUY HERE Lucky Charms Cereal

Lucky Charms Cereals are made with Real Fruit. These fruit-flavored snacks are made with pear concentrate. It is not only a good source of calcium, it also provides 11 other essential vitamins and minerals.
08 – Raisin Bran Cereal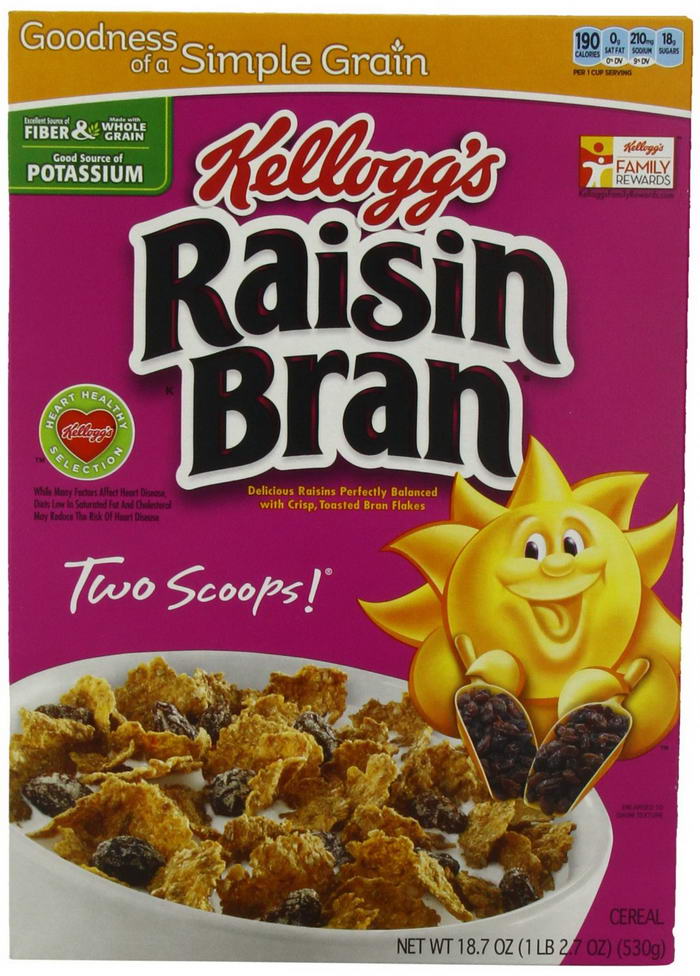 BUY HERE Kellogg's Raisin Bran

Each spoonful of Kellogg's Raisin Bran contains a delicious blend of crispy wheat bran flakes and plump, juicy raisins for natural sweetness. Made with healthy whole-grain wheat and bran flakes, this cereal packs seven grams of fiber and 13 essential vitamins and minerals into each serving.
07 – Cheerios Cereal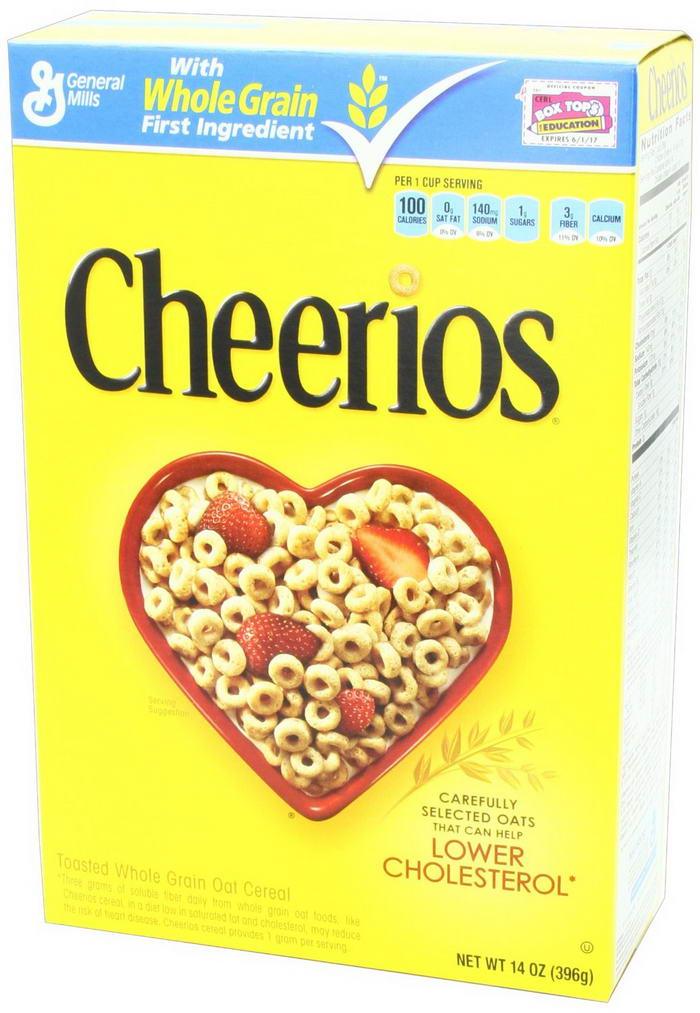 BUY HERE Cheerios Cereal

Made from whole grain oats, Cheerios has no artificial colors or flavors. Those wholesome little O's have only one gram of sugar. They're low in fat, have no saturated fat and are naturally cholesterol free. Cheerios is also an excellent source of folic acid and a good source of fiber.
06 – Fruity Pebbles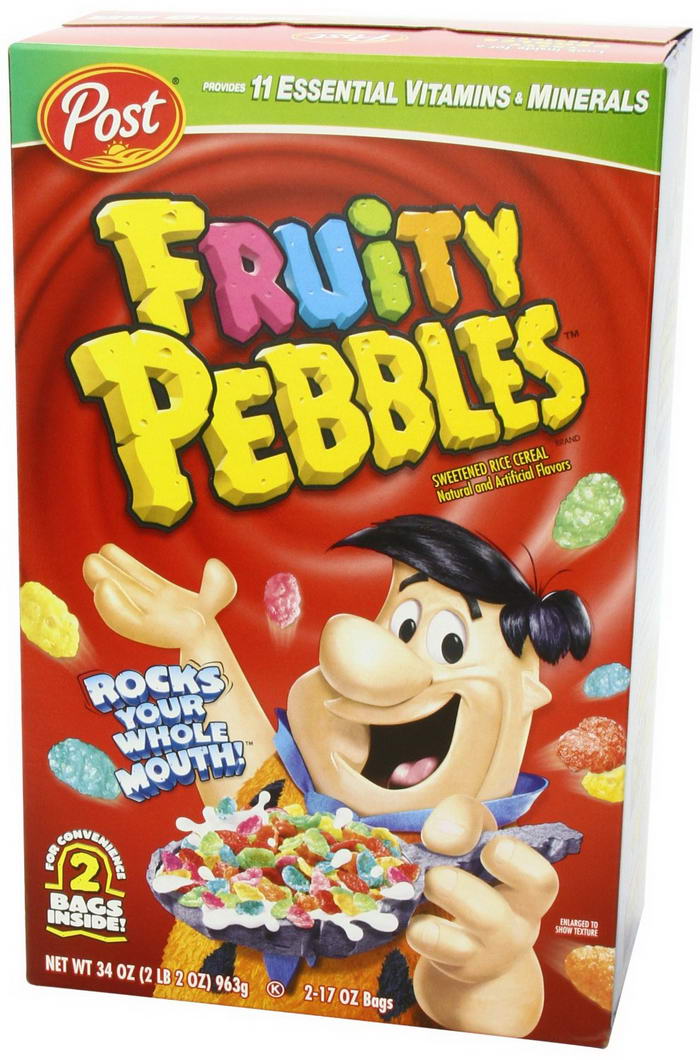 BUY HERE Post Fruity Pebbles Cereal

Introduced in 1971, Fruity Pebbles cereal, with its delicious fruity taste, has been a family favorite for over 40 years! Only Pebbles has the fun of Fred Flintstone, Barney Rubble, and the rest of THE FLINTSTONES gang. Fruity Pebbles is a deliciously fun and wholesome part of a complete breakfast.
05 – Cinnamon Toast Crunch Cereal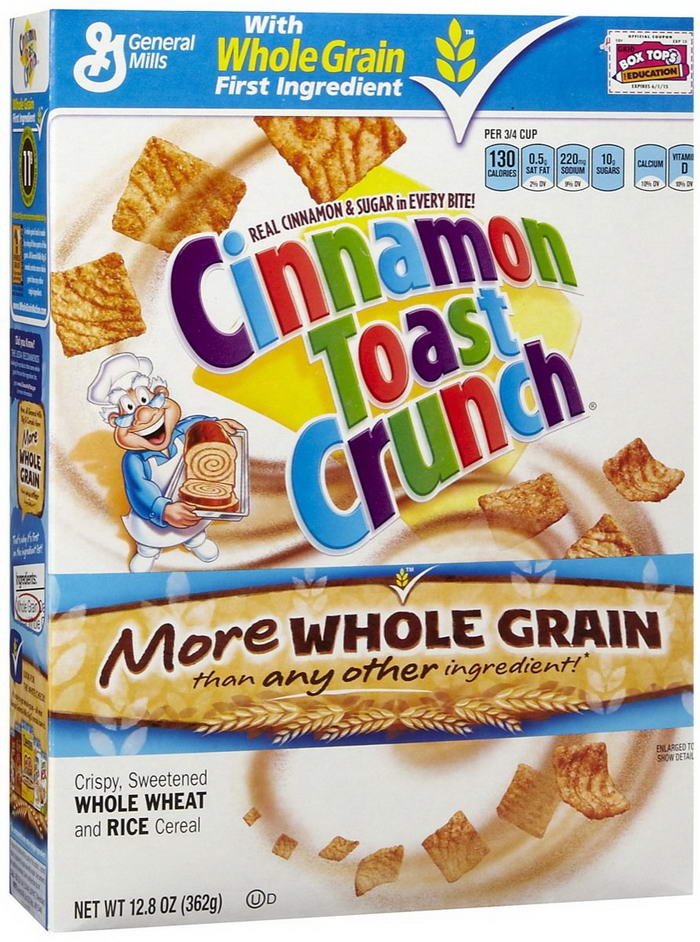 BUY HERE Cinnamon Toast Crunch Cereal

Cinnamon Toast Crunch cereal is not only a good source of calcium, it also provides 11 other essential vitamins and minerals, and at least 8 grams of whole grain per serving.* All that and the irresistible cinnamon and sugar taste kids love make it a great way to start the day.
04 – Kellogg Frosted Flakes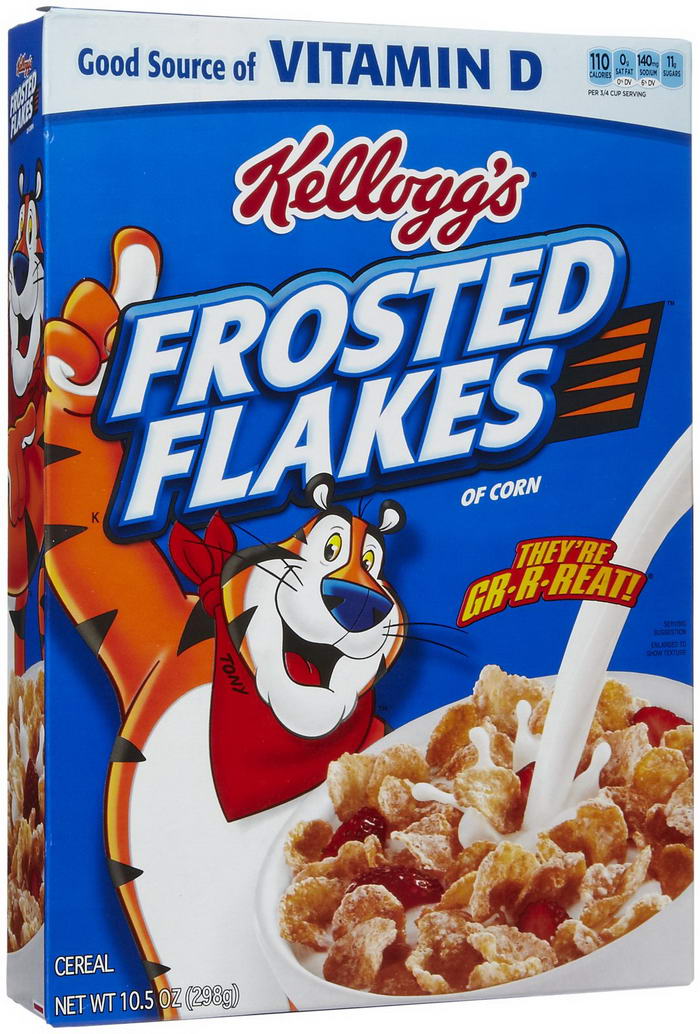 BUY HERE Kellogg's Frosted Flakes

Coming ready to eat out of the box without extra mess and cooking, cereal is a cornerstone of the busy American family's diet. Kellogg's fortified cereals offer a low-fat, nutrient-dense, cholesterol-free food that encourages breakfast consumption.
03 – Kellogg Frosted Mini Wheats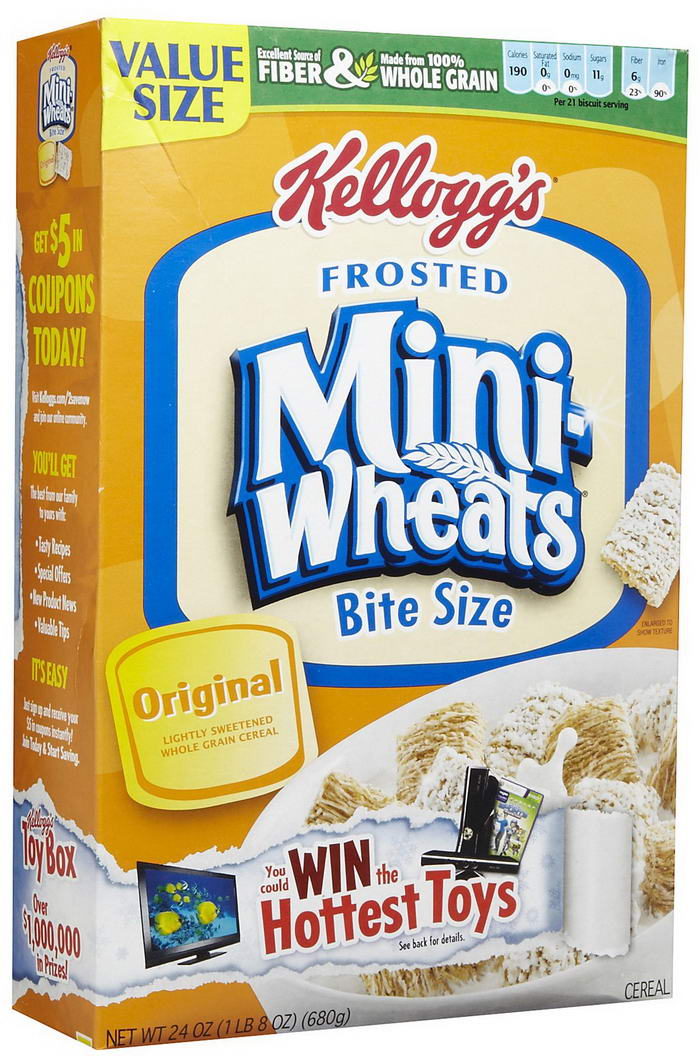 BUY HERE Kelloggs Frosted Mini Wheats

One bowl of Kellogg's Frosted Mini-Wheats cereal is packed with fiber and nearly a day's worth of whole grains to help keep you full in the morning. Kellogg's Frosted Mini-Wheats cereals contain a minimum of 42g of whole grains per serving.
02 – Post Honey Bunches of Oats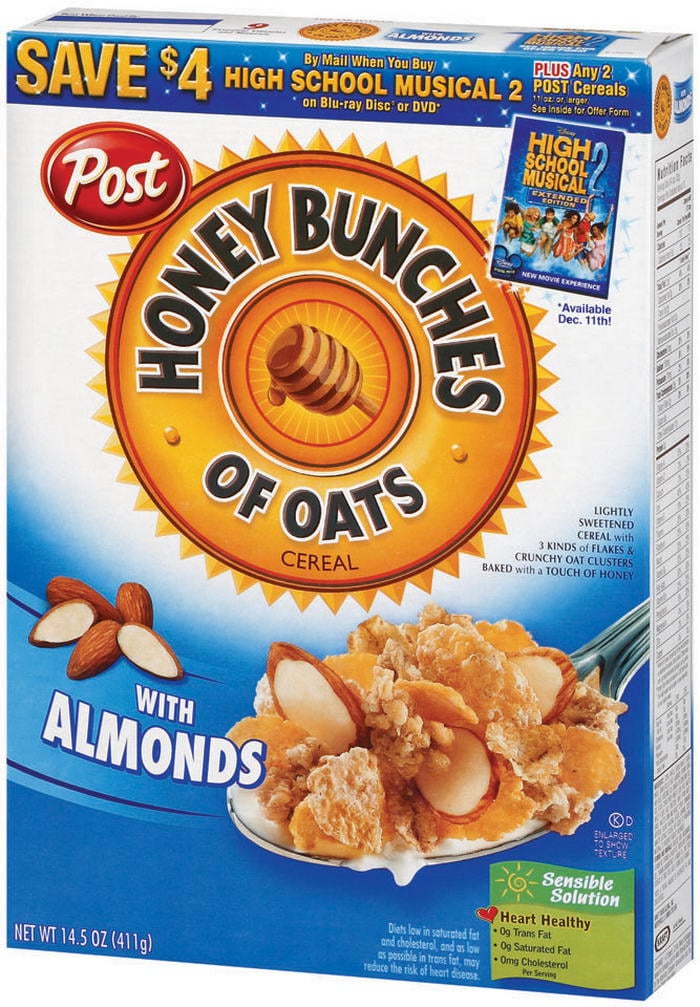 BUY HERE Honey Bunches of Oats

It is a great "meal" cereal. Honey Bunches of Oats brings together 4 nutritious grains into crispy flakes and crunchy granola bunches for more taste, more texture, and more healthy satisfaction.
01 – Honey Nut Cheerios
BUY HERE Honey Nut Cheerios Cereal

Did you know that famous Honey Nut Cheerios is certified by the American Heart Association? It is popular with all ages and sweetened with real honey and natural almond favor.
Photo credit for featured image: Vox Efx / Creative Commons Attribution 2.0 Generic (CC BY 2.0)