Nutella has become a staple in households all over the world. This delectable spread is made with hazelnuts, cocoa powder, and sugar, and it has been satisfying sweet cravings since the 1940s. In this article, we will explore the history of Nutella, some interesting facts, and most importantly, 10 delicious and creative ways to eat Nutella for breakfast and high energy.
History of Nutella Brand:
Nutella was created in the 1940s by an Italian pastry maker named Pietro Ferrero. At the time, there was a shortage of cocoa due to World War II, so Pietro came up with a recipe that would stretch the cocoa supply. The result was a creamy spread that he called Giandujot. In 1964, the makers of Giandujot renamed it Nutella and started marketing it all over the world. Since then, Nutella has become a household name and a beloved treat for people of all ages.
Interesting Facts about Nutella:
Ferrero (the company that produces Nutella) sold the first jar of Nutella in 1964.

Nutella is the world's leading hazelnut spread.
In one year, enough Nutella is produced to cover the Great Wall of China eight times over.
There is a Nutella Cafe in Chicago that serves Nutella-inspired treats.
Nutella has a unique taste that combines the flavors of hazelnut and chocolate.
Now that we know a little bit more about Nutella, let's dive into 10 delicious and creative ways to eat it for breakfast and high energy.
10 – Nutella Hamburger
09 – Nutella In Apple
08 – Nutella On Muffin
07 – Nutella In Crostata
06 – Nutella With Banana
05 – Nutella With Ice Cream Cone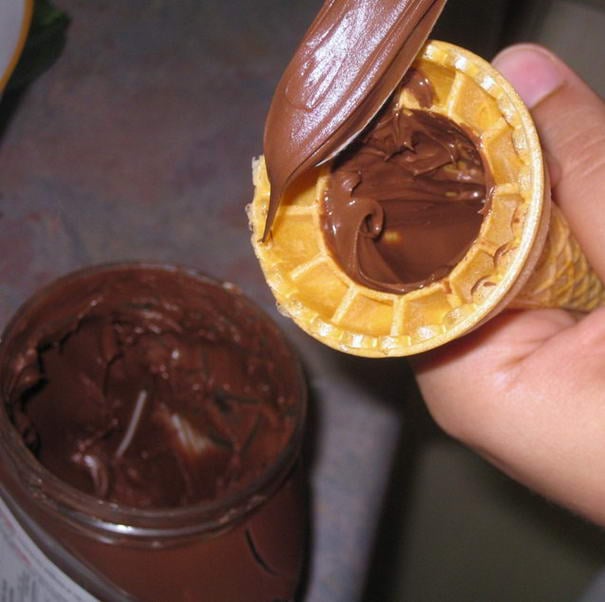 04 – Nutella On Strawberries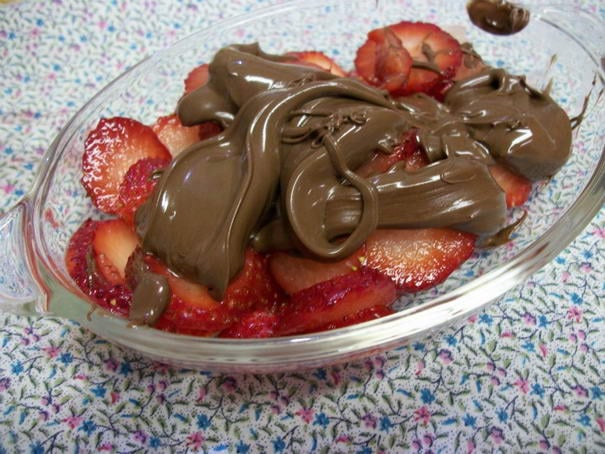 03 – Nutella On Top Of A Waffle
02 – Nutella In A Donut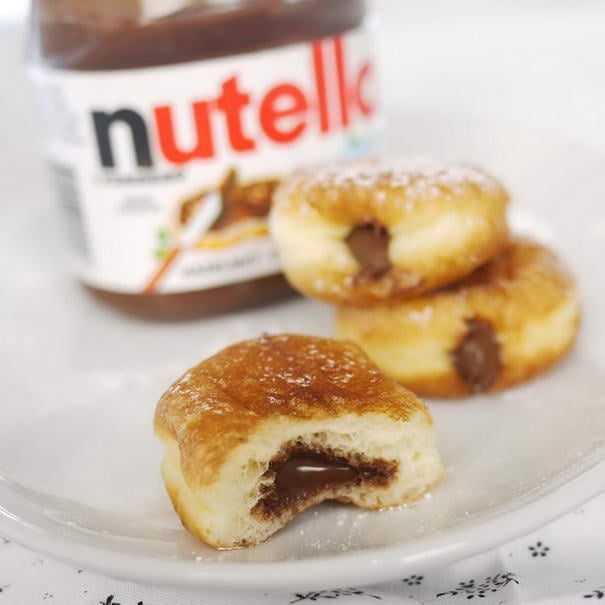 01 – Nutella With A Spoon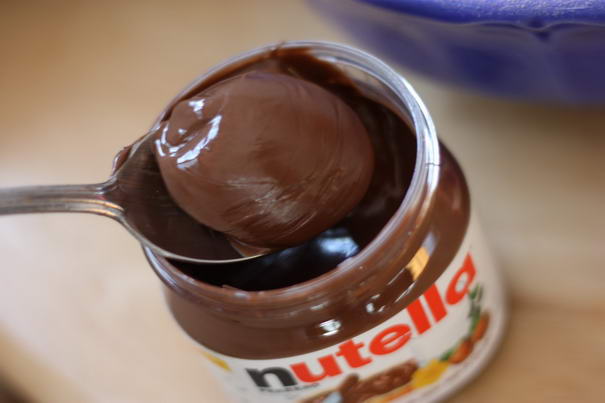 In conclusion, people can enjoy Nutella, a delicious and versatile spread, in a variety of ways, including as part of a healthy breakfast. By incorporating Nutella into your morning routine, you can start your day off on a sweet and satisfying note while also getting a boost of energy to power through the day. Just remember to enjoy it in moderation and as part of a balanced diet.